The Douro Valley could well be the most picturesque wine region of Europe. It is one of the top 5 most beautiful wine regions I have been to. 
The Douro Valley was named a UNESCO World Heritage Site in 2001 for its natural landscapes and cultural heritage related to winemaking.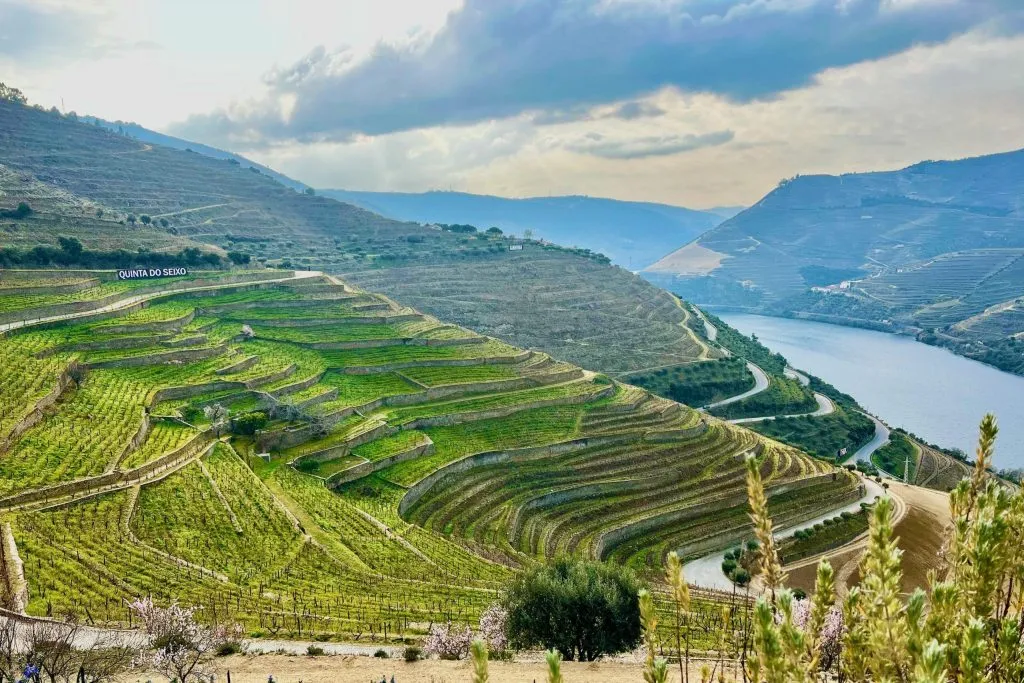 The region has been producing wine for nearly 2,000 years. 
In the 1700s, wine from this area was fortified with brandy so that it could be shipped to England without being spoiled.
This fortified wine became known as port wine. 
In recent years, unfortified table wine-making has been overtaking the Douro Valley as a result of increased demand for dry reds. 
DOC Douro dry red wines were inspired by Bordeaux. They tend to be deeply colored and full-bodied with a high level of ripe tannins and black fruit flavors.  Douro Valley also produces white and rose wines.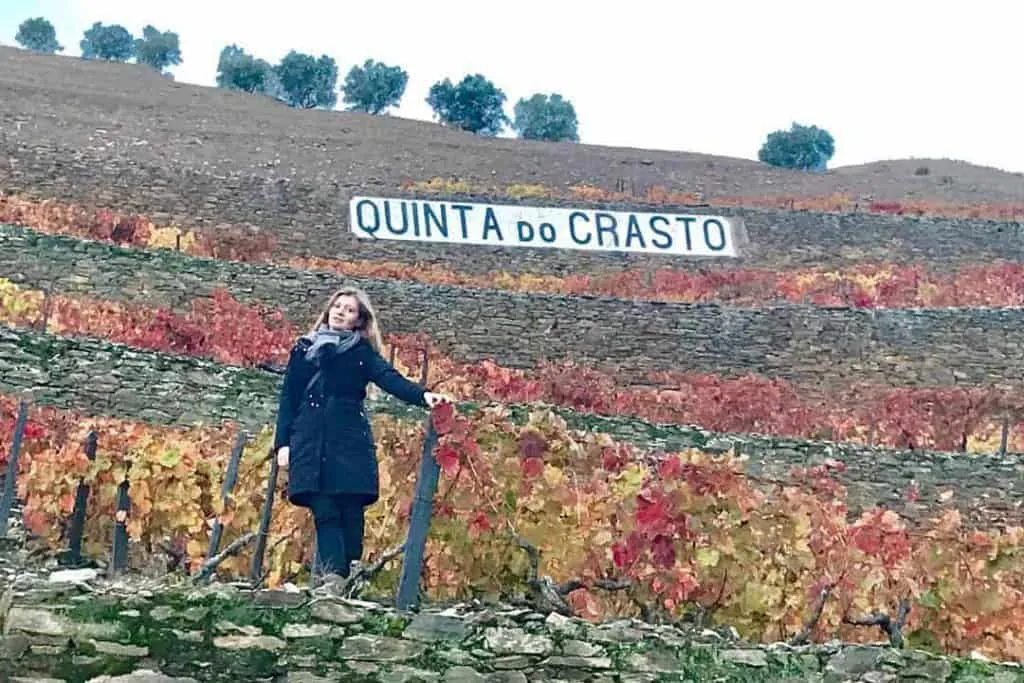 How to Get to the Douro Valley?
Car, boat, train, or wine tour from Porto or Lisbon.
A drive from Porto to Regua or Pinhão can take about 1.5 to 2 hours. There are tolls on A4/A24. Drive the most scenic route N-222, but be prepared for hairpin bends and winding roads.  See more in my article How Far is Douro Valley from Porto?
The train is easy to take from the São Bento or Campanha train stations in Porto. The train takes under 2 hours to Regua, and 2 hours 20 minutes to Pinhão.  See my article Douro Valley from Porto by Train and the video below.
Some companies offer boat tours up the Douro river. 
Take any wine tour from Porto. Most tours offer to pick up from your accommodation in Porto.  
Private transfer from Lisbon.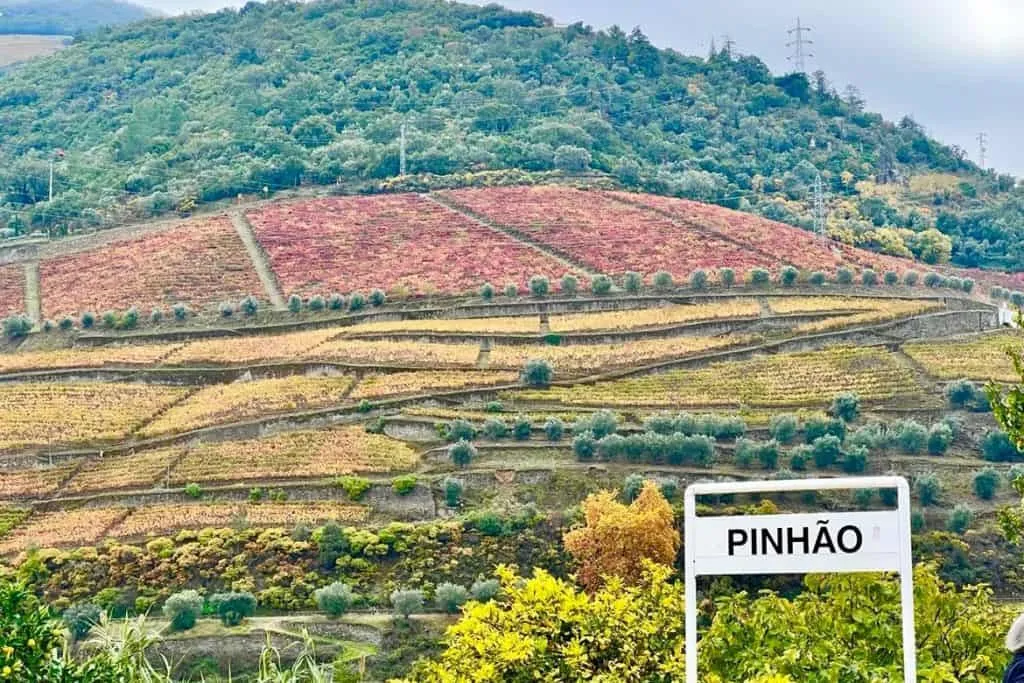 What is the Best Time to Visit the Douro Valley?
April to October is a high season in the Douro Valley
November to March is calmer.  The winter months can be rainy and cold. Boat tours are limited during the wintertime.  However, the rabelo boat tours from Pinhao still run.
April and May are the most comfortable
July and August can be very hot. Temperatures in the Douro Valley can be much higher than in the coastal city of Porto
Leaves turn colors in late October and November
Harvest is usually in September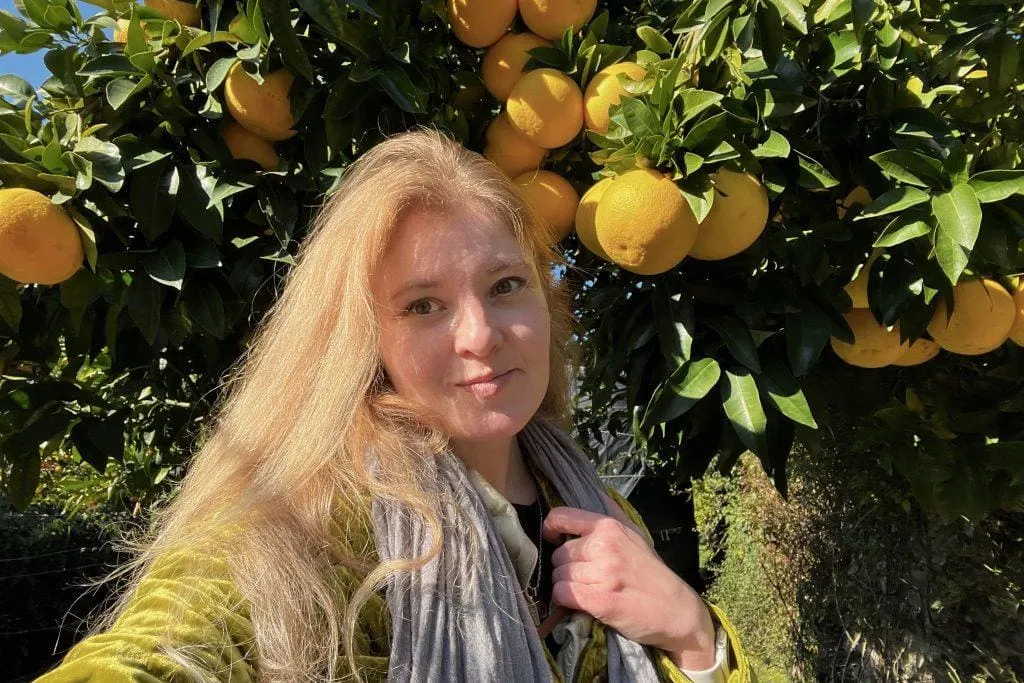 Things to Do in the Douro Valley
Douro Valley Grape Varieties
There is a huge number of grape varieties in the Douro Valley.  The most important are:
Black: Touriga Franca, Tinta Roriz (Tempranillo), Touriga Nacional, Tinta Barroca and Tinta Cao
White: Malvasia, Rabigato, Viosinho, Gouveio, Arinto
Food Pairing of Douro Valley Wines
Dry reds: Beef, pasta, lamb, game
Ruby port with chocolate, mature cheddar, and dates
Tawny port with almond tarts, Manchego or Stilton cheeses
More information on the Douro wines can be found 
here
.
Which Wineries to Visit in the Douro Valley?
The most renowned wine estates (quintas) of the Douro Valley are located along the river between Regua and Pinhão within a couple of kilometers from the river.
I the article Best Wineries in the Dour Valley I have listed my favourite quintas
You will need to call or email the wineries to arrange your tour or book your visit directly through getyourguide.com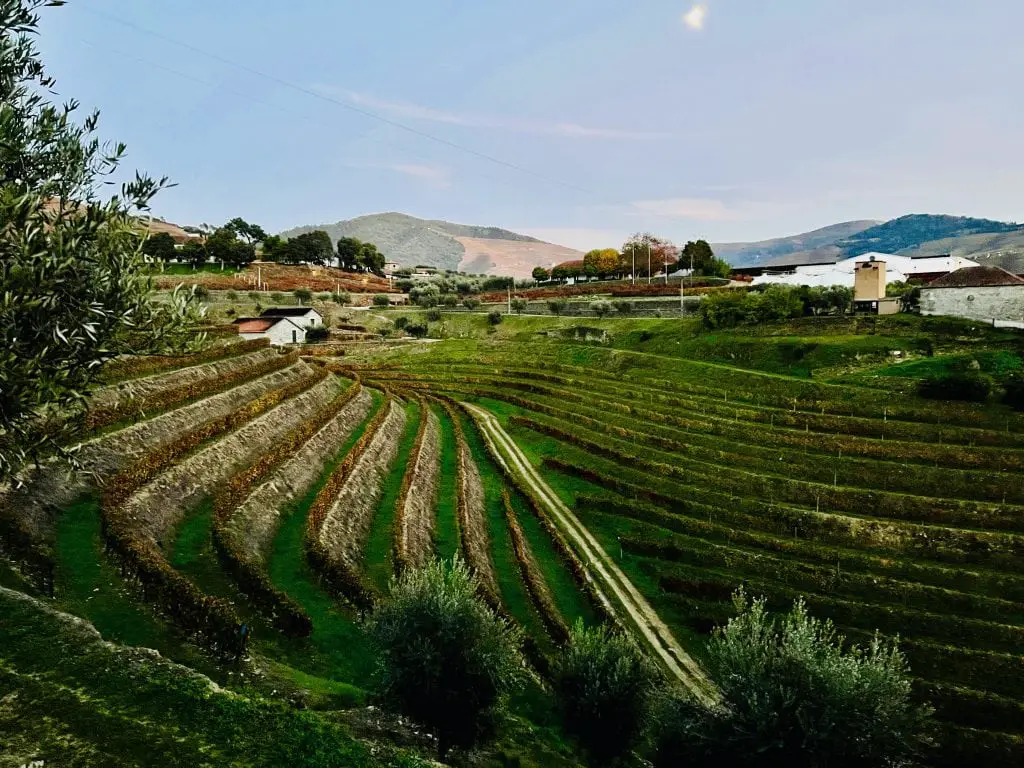 Where to Stay in the Douro Valley?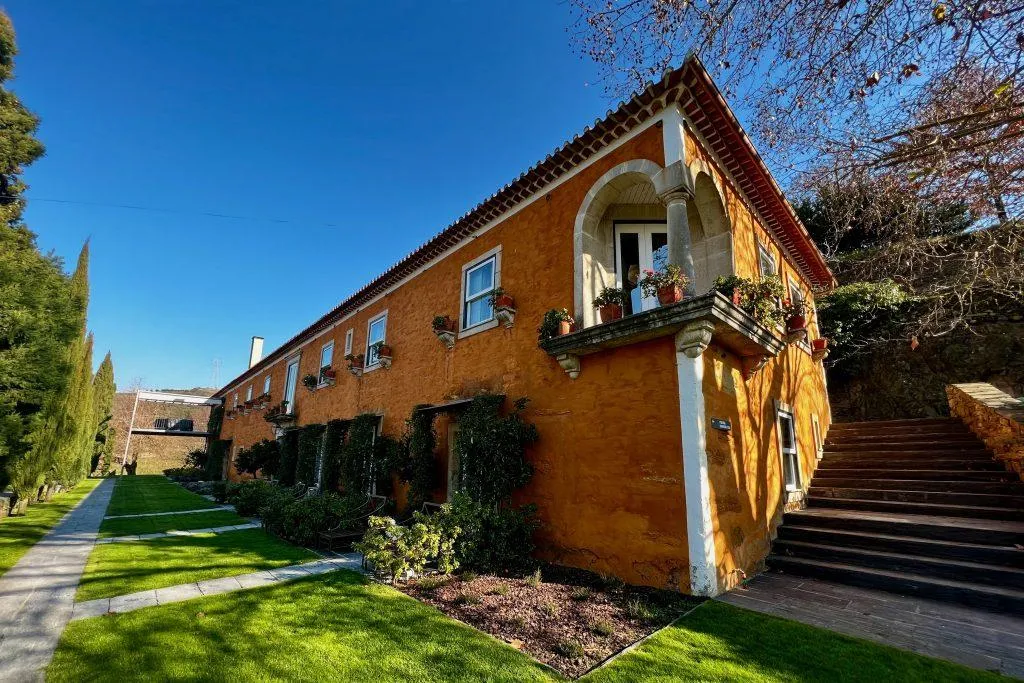 If you don't feel like driving around winding roads and booking your own winery visits, hop on one of the small group wine tours or a private wine tour from Porto.  
Small group day tours would usually take you to a port producer and a table wine producer where you will be shown their wine-making process and taste all different wines. Most tours include traditional Portuguese lunch and an olive oil tasting. Many of these tours include the boat ride. 
Private wine tours are an excellent choice when you want to go in your own pace, choose your activities, enjoy premium wines and a relaxed lunch at one of the gastronomic restaurants with a view. 
If you are already in the Douro Valley, here are the ideas of tours leaving from Pinhao and Regua.
A highlight of our stay was a 1-hour boat tour from Pinhao in a traditional "ravelo boat". We saw the valley from the water and then stopped for lunch at DOC by Chef Rui Paola right on the Douro river, which was a fantastic experience. 
Watch my video about the boat tour below.
Have a great tour!
If you are staying in Porto or visiting there do not miss the best wine bars of Porto. 
The WOW Wine Experience
The top Eropean wine museum in Porto