If you're considering staying in the Douro Valley, you'll likely find it convenient to join a wine tour that departs from either Pinhão or Peso da Régua (Régua), two key towns in the region.
While it is possible to explore wineries on your own from Pinhão or Régua (see my articles 5 Best Wineries to Visit Near Pinhão and Douro Valley Wineries Without a Car). 
By joining a wine tour, you'll have the opportunity to visit multiple wineries, taste a variety of wines, get to see the valley from from the best viewpoints. You will also skip organisation part and enjoy the scenic beauty of the Douro Valley without worrying about driving.
While many wine tours originate in Porto, there are only a few wine tours that start from within the Douro Valley itself.
Douro Valley Tours from Pinhão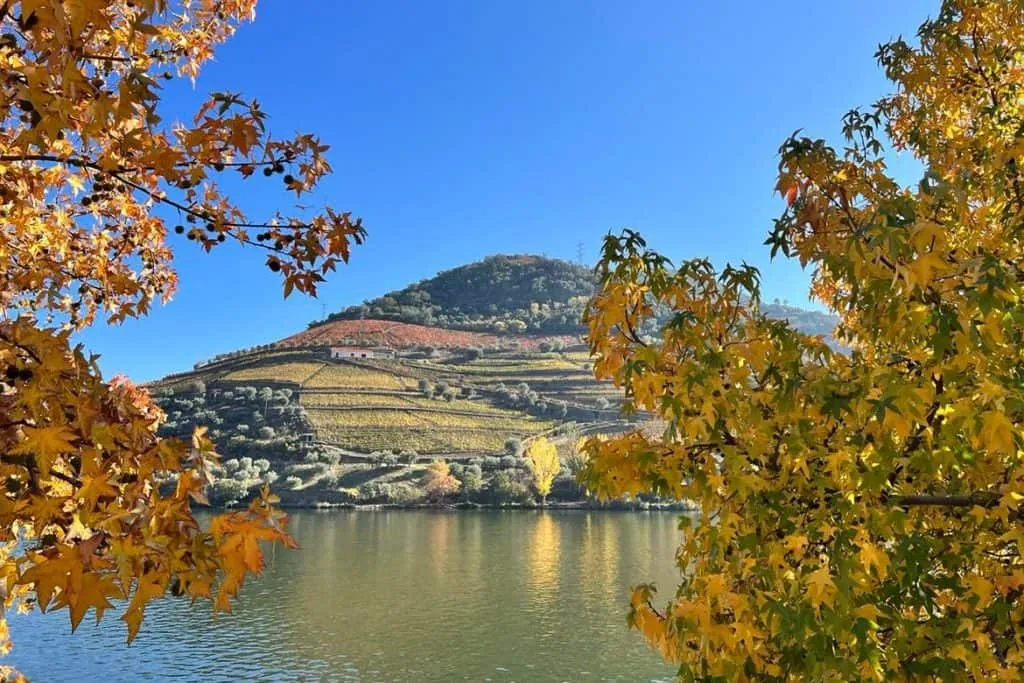 A local guide would will pick you up at the Pinhão train station or the river port, take you to visit 2-3 wineries and organize lunch at a restaurant or at a winery.  
For example, this top-rated Private Tour of Pinhão Vineyards is carried our by local guides and includes a visit of a typical village of the Douro Valley, stops at viewpoints and historical monuments, walk in the vineyeards, visit of a quinta with a tasting of Port wines as well as a selection of wines from small producers. 
Another option from Pinhão is a Tour in 4×4 car that will take you off the beaten path around the historic village and the vineyards. 
If you make your way to the village, consider taking a boat tour from Pinhão harbor or join a hiking tour that includes a stop Casal de Loivos viewpoint.  
I climbed from from Pinhão to Casal de Loivos in February.  It is a challenging uphill hike, but the views from the miradouro are well worth the effort. If you are not up for a climb, which I do not recommend during the hot summer months, this guided walking tour originating in Pinhão takes you uphill in a Tesla car so you can enjoy the view without a difficult climb.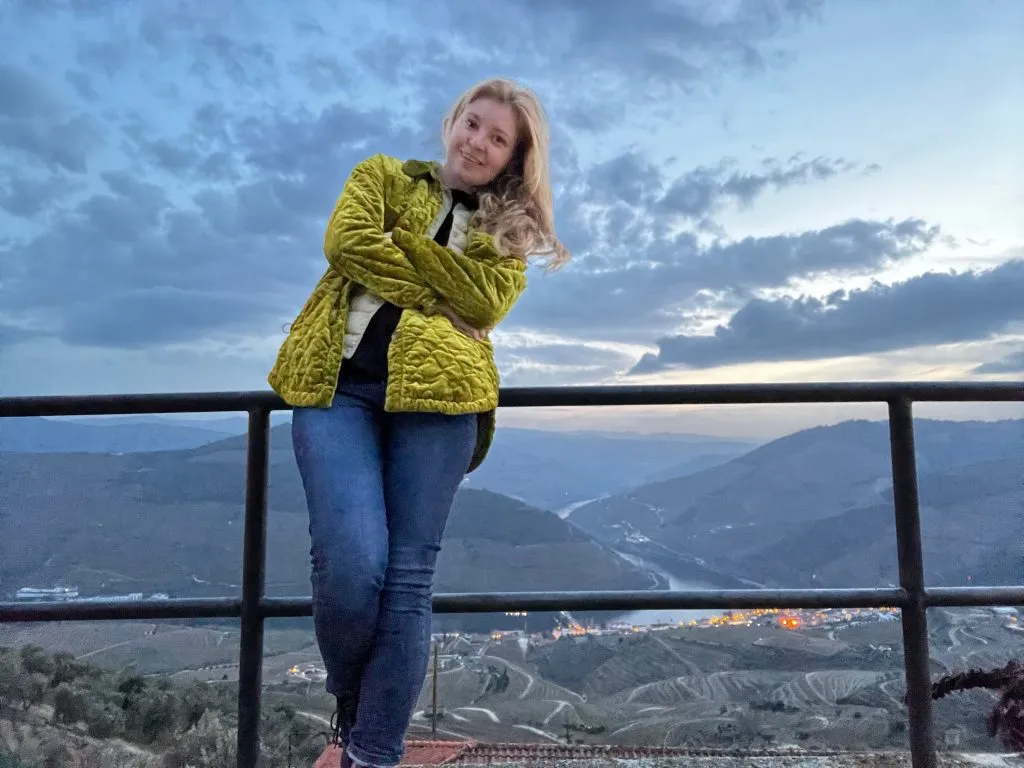 RECOMMENDED HOTELS IN PINHAO AREA:
The Vintage House Hotel: this 5-star hotel offers luxurious rooms with river views, an outdoor swimming pool. It's an excellent choice for those seeking a high-end experience in the Douro Valley.
LBV House Hotel: This boutique hotel in Pinhão offers comfortable rooms with modern amenities. It has a terrace where guests can relax and enjoy panoramic views of the Douro River.
Dois Lagares House – Quinta de Santo António: located 500 meters from  Pinhão this hotel is part of the wine estate. It is minimalist and comfortable.
Casa de Casal de Loivos – A family manor house uphill from Pinhão with some of the best views of the Douro river and near the famous viewpoint.
Quinta de la Rosa is right on the riverbanks.  The hotel is part of the beautiful family-owned wine estate.  Only 15 minutes walk from Pinhão along the river. There is an excellent restaurant onsite.  See Cosinha da Clara.
Douro Valley Tours from Régua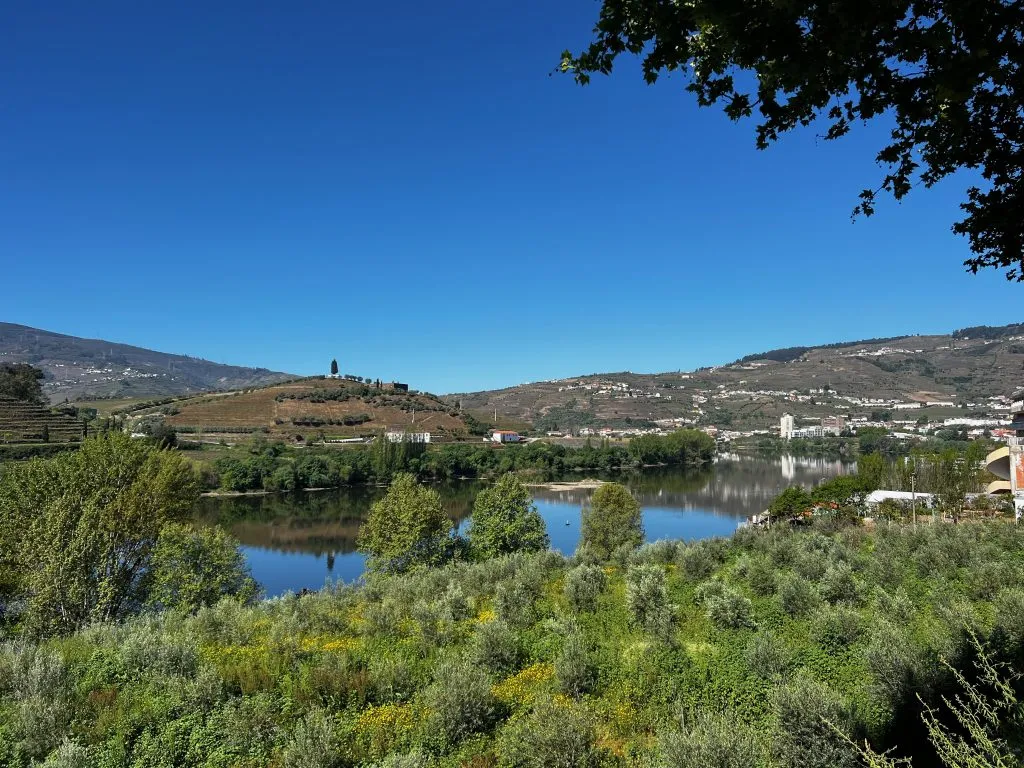 The town of Régua is easily accessible by train from Porto, with a journey time of approximately 2 hours. This is a convenient option for those who prefer not to drive.
The town itself is relatively large and may not be of particular interest, however, the area around Régua has a number of famous wineries including Quinta da Pacheca and Quinta do Vallado. 
Once you arrive in Régua, to reach wineries you could hire a taxi.  In my experience, there are always plenty of taxis at the Régua train station.
However, it would be easier from a logistics perspective to get on a tour. There are a number of wine tour offerings from Régua.
Private tours offer pick up at the train station or at your hotel near Régua, Vila Real or Lamego.  The Program typically includes visiting 2-3 quintas, tastings of wine and local specialties, such as olives, olive oils jams, breads, almonds and walnuts, and Douro river boat tours.
Below are just some of the options: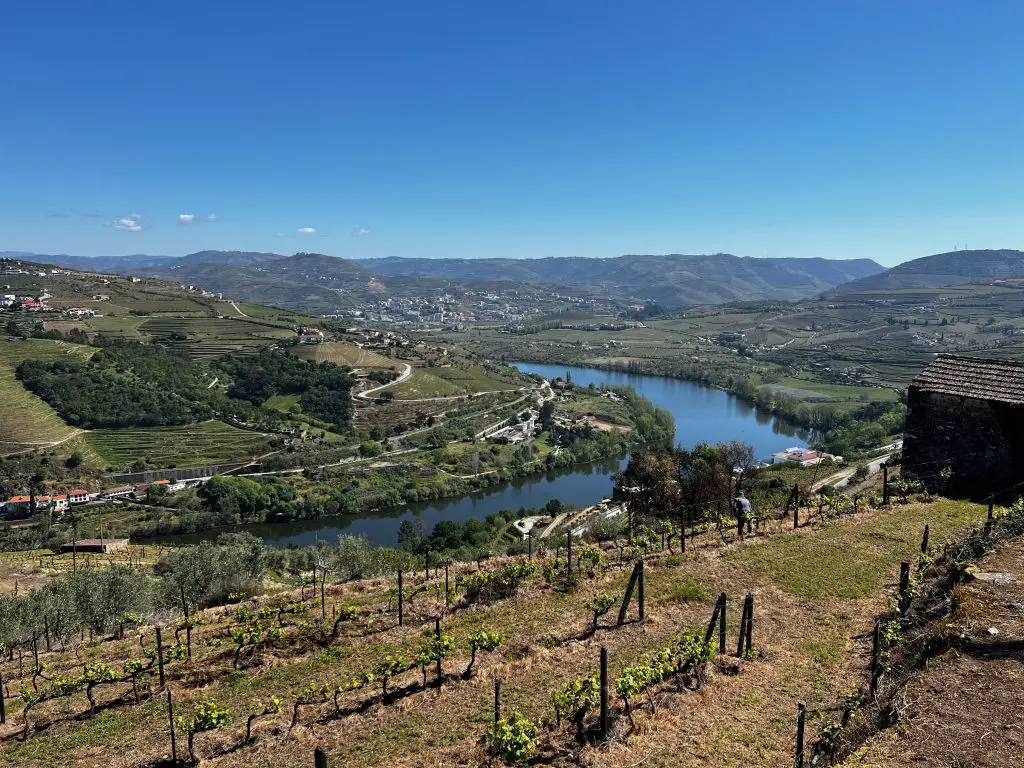 RECOMMENDED HOTELS IN REGUA AREA:
Quinta do Vallado: This famous wine estate offers rooms in a historic and in modern setting. Guests can enjoy wine tastings, explore the vineyards, and relax by the swimming pool.
Wine House Hotel – Quinta da Pacheca: Situated in Lamego, a short drive from Régua, this hotel is unique with rooms set in gigantic wine barrels. However, they also offer modern rooms. There is a restaurant serving regional cuisine, abundant wine tastings, and stunning views of the Douro Valley
Quinta da Casa Amarela – a charming accommodation at a family wine estate.