Porto is about wine.  This city in Northern Portugal is  bursting with places to taste and drink local wine. 
Simple corner bars, trendy local spots, high-end wine bars, natural wine bars, port wine houses in Gaia and official wine tasting establishments are among the choices.
To get a complete wine experience in Porto, follow my recommendations of the best wine bars in Porto. 
Old-fashioned local corner bars and restaurants are good places to have a glass of the house white ("branco") or red ("tinto") tand pair it with a simple traditional bacalao dish or roasted chicken("frango").  
You will be served a generous glass of simple but good Portuguese table wine or port for 1 to 2 euros.  Enjoy food and friendly atmosphere.  However, do not expect a wide choice of wines here.
For more selection and professional wine advice, try out one of these specialized wine bars in Porto.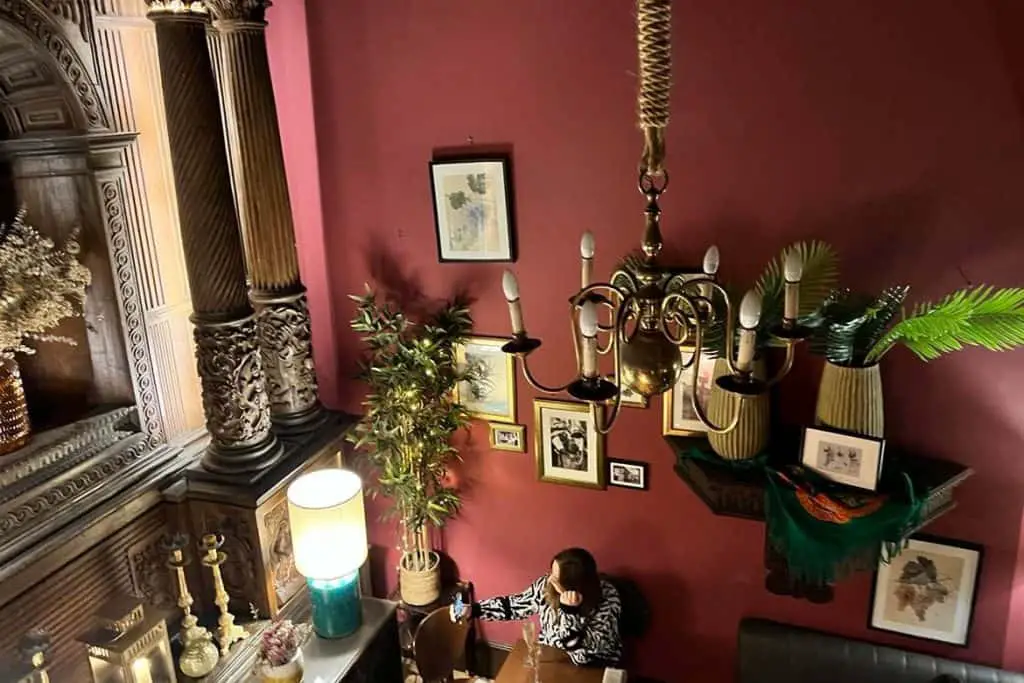 This little bar with only 6 tables is a former family chapel dedicated to Saint Anthony. His figure is carved on the wooden altar. 
Tucked away from the tourist crowds, Capela Incomum offers a solid dry wine list, an extensive selection of port, and high-quality tapas and snacks.
The staff is very knowledgeable to recommend a wine to your taste. 
The price of wine by the glass ranges from 3.50 to 5 euros.  Reservations are a must, as seating is limited and the place is popular among locals and tourists alike. 
Phone: +351 936 129 050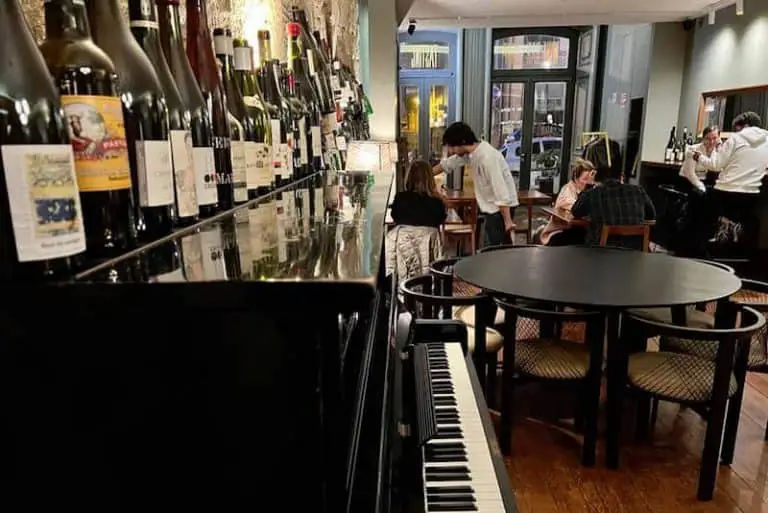 Prova is a specialized wine bar near Palacio da Bolsa on the border of the Ribeira neighbourhood. Founded by a sommelier Diogo Amado, the bar has a wide selection of Portuguese dry wines from various regions, ports and beers.  
You can choose the style of wine you like, for example, fruity and young, and the sommelier will offer a local wine for you to taste.  
My favourite bite at Prova is hot chicken pies (3.50 euro for two) which pair well with Bairrada sparkling wine at 4.50 per flute as well as the Dao region reds.  
Prova is about calm sophisticated atmosphere with subtle jazz music in the background. Truly, it is one of the best wine experiences in Porto.
Phone: +351 916 499 121
I asked three locals about their favourite bar in Porto and they all said Aduela. My friend Luis always stops there for a drink before dinner in town.  
Aduela is known for its friendly atmosphere and good wines. A buzzing place with a terrace, inexpensive drinks and some of the best simple Portuguese tapas.  Besides wine, there is also a good selection of beer. "We serve almost everything" is the bar motto.
Locals and expats mix up nicely here. There is space for everyone at Aduela.
Also, it is a great value – wine prices range from 2 to 4 euros per glass.
Address: R. Das Oliveiras 36, 4050-448 Porto
Book your Douro Valley wine tour