These are the best wine hotels in the vineyards of the Douro Valley, in the Vinho Verde wine country, or near Porto's famous port wine lodges. 
Besides accommodation, these hotels offer wine tastings, pairings of wine and local gastronomy, wine bars and picnics, wine therapy spa and even have their own wine museums.
Opened in 2010, The Yeatman is a luxury 5-star wine hotel and spa with a reputation as the best hotel in Porto.
Set amidst the historic wine lodges in Vila Nova de Gaia, the Yeatman is on a hill overlooking a lush 7-acre garden, the Douro River, and the city of Porto.  You will be in a secluded luxury hotel with spectacular views, yet only about 10 minutes away from the bustling Porto nightlife and the main landmarks of the UNESCO World Heritage city.  
There is a 2-Michelin restaurant at the Yeatman which serves Portuguese cuisine.  Here, you are also about 10 minutes on foot to the Douro River banks, Avenida de Ramos Pinto, a lively area of Vila Nova de Gaia with numerous restaurants, bars and port tasting rooms.  
The Yeatman is the place for wine lovers in Porto. This wine hotel offers wine tastings, wine dinners, masterclasses with winemakers, and a vinotherapy spa. 
Even the hotel bathrooms are stocked with Caudalie products, my favorite luxury grape-based cosmetics originating from Bordeaux.
Another feature for serious wine lovers – at the Yeatman's presidential suite, you can sleep inside a restored barrel with fantastic views on Porto.
Named after the Yeatmans, the hotel honors a British family who entered the port wine trade in 1838. Their descendants still own three of the most famous port wine companies, Taylor's, Croft, and Fonseca as well as luxury hotels including Infante Sagres in Porto, and The Vintage House Hotel in the Douro Valley, as well as the new WOW project in Vila Nova de Gaia, steps from The Yeatman hotel.
Monverde Wine Experience Hotel is located in Telões approximately one hour away from the city of Porto in the heart of Vinho Verde wine region.
The project of the Monverde Hotel was born when the owners of Quinta da Lixa winery had an idea to create a space involving all human senses where one can enjoy views of vineyards and surrounding landscapes, wine, and food pairings, spa treatments, and massages. 
The hotel offers wine tours and tastings to its guests.  I recommend trying the "Winemaker for a Day" experience where you'll have the opportunity to make your own wine. 

There is an on-site restaurant where Chef Carlos Silva and his team have created a menu highlighting the flavors of the Quinta da Lixa, the local organic garden, and the traditional Portuguese cuisine.
The rooms are spacious with simple decor creating an atmosphere of purity and relaxation.  Some rooms come with views of vineyards and even have private wine cellars. The room rate includes the use of the indoor pool, the sauna, and the Turkish bath.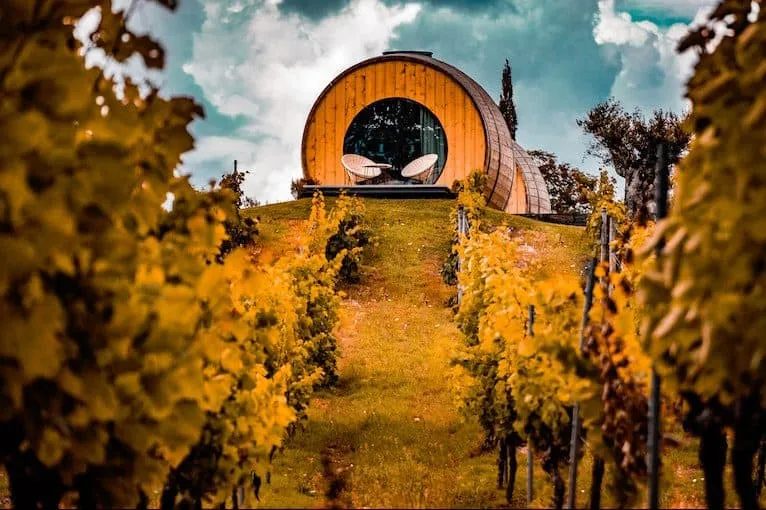 Quinta da Pacheca is for those who love wine country.
Their famous wine barrels are set right in the middle of the Douro Valley vineyards. Choose a view onto hills and vineyards or on the calm river and watch stars reflecting in the Douro from your terrace. 
Each barrel is named after a local grape variety. Mine was Touriga Nacional, but there is a variety to select from at the Wine House Hotel.
Located in the vineyards near Lamego, just across the river from Peso da Regua town, the hotel has recently completed a new wing that offers new and modern rooms,  However, if you are at Quinta da Pacheca for just a night or two during a warm season, I think staying in a barrel with a patio will be an unforgettable experience.  
Quinta da Pacheca gives an impression of a  cozy and friendly place yet equipped with anything you would need to spend your vacation.  There is a restaurant, a pool, and a new vinotherapy spa which opened doors in 2021.
Also, having traveled to hundreds of wineries, I must admit, the tasting room at Quinta da Pacheca is one of the most beautiful with fantastic views. 
Here, you can have a guided tasting of various dry wines of Quinta da Pacheca, reds, rose and whites, and their port wine selection. 
The hospitality offer at Quinta da Pacheca is impressive, with picnics, dinner in the cellars, and harvest experiences.  How about a romantic wedding at this beautiful Douro valley vineyard?
Watch my video below about visiting Quinta da Pacheca.
The Vintage House Hotel is in a tranquil riverside location in Pinhão, the real heart of the Douro Valley. 
This luxury hotel in a former 18th-century wine estate is near several world-famous port wine and Douro DOC wine producers and is only steps away from the Pinhão train station. 
One of the hotel's great features is an outdoor pool with panoramic river views. 
Imagine enjoying a day exploring local vineyards, touring the Douro River on a boat, and coming back to luxury bedding, chandeliers, fireplace at the Vintage House.  Add having a glass of chilled port wine in the coziest armchair in the world in the hotel bar followed by a traditional Portuguese meal at an elegant Rabelo Restaurant with vaulted ceilings.
Located in the Douro Valley, 15 minutes drive from Pinhão train station up in the Douro hills, this 4-star hotel has received the Best in Wine Tourism award.
At Ventozelo Hotel & Quinta you will find amazing views over vineyards and the Douro valley, an outdoor infinity swimming pool, exceptional wine tastings, wine bars, a restaurant, and friendly employees.
The hotel is modern, beautifully furnished, and very tastefully decorated. 
Couples, check out the Casa Romantica suite with floor-to-ceiling views.
Enjoy views, wines, and hospitality at Ventozelo!  
The hotel closes in the month of January.
Quinta do Vallado is on a steep hill by the Corgo river that flows into the Douro.  Come here to relax and unwind.  I loved listening to birds in the morning, walking in vineyards around this small hotel, and watching stars at night,
At this wine hotel, you can choose to stay at a traditional building (orange color building above) or a modern building. 
The property features a pool in the orange orchard with breathtaking views of Douro terraced vineyards. From the hotel, you can take hikes in the vineyards, explore the area by bike or go fishing in the river. 
Quinta do Vallado Wine Hotel organizes a visit to the cellars of their working winery just 100 meters away with wine tasting sessions. After your guided tour, enjoy a tasting of some of the best wines in the Douro Valley.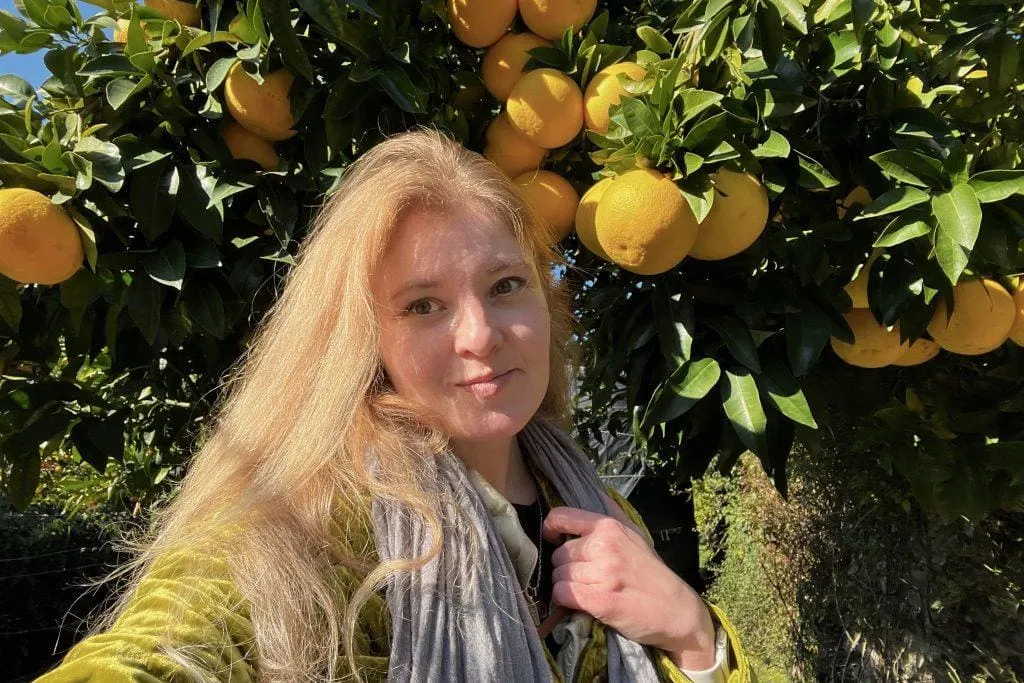 Quinta Nova de Nossa Senhora do Carmo is in a picturesque secluded location between Peso da Regua and Pinhão. In my opinion, the views in this area of the Douro Valley are absolutely stunning.
At Quinta Nova Winery House surrounded by scenic and tranquil countryside, luxurious rooms overlook the vineyards and the Douro river.
The hotel also has its own heliport and a boat dock, a restaurant, and an outdoor swimming pool. Wine tastings at Quinta Nova are spectacular and there is an interesting wine museum at the estate.
I recommend staying at Quinta Nova Winery House for those who love dry wines, real tranquility, luxury, and fine dining.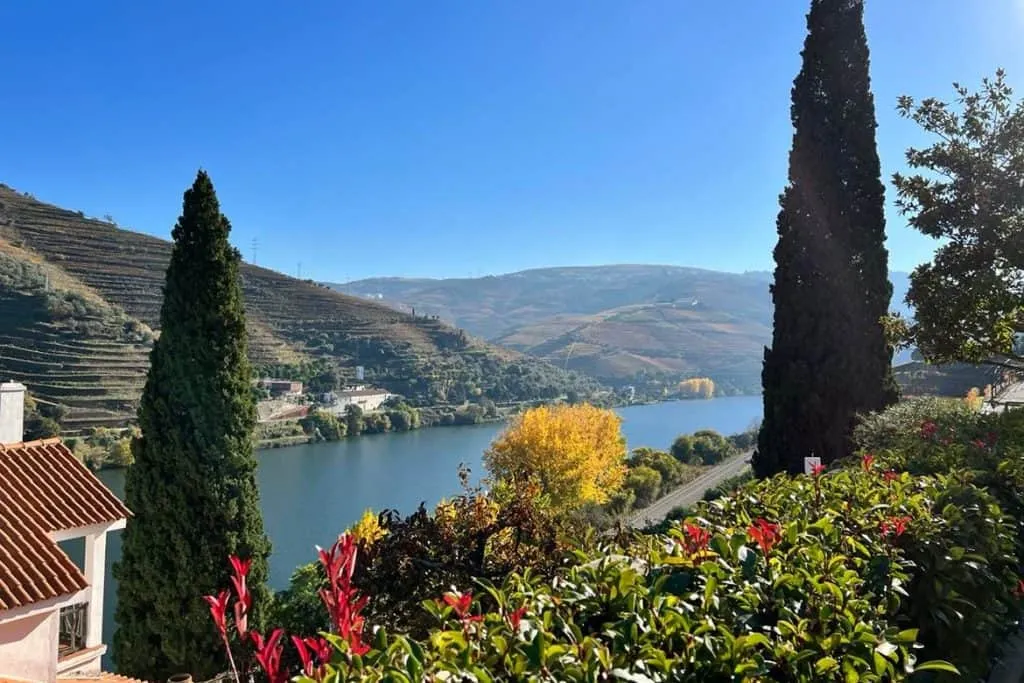 Family-owned Quinta which started its history in 1815, Quinta de la Rosa is a winery famed for its premium wines and ports. It is also known in the Pinhão area for its idyllic hotel and restaurant Cosinha da Clara with a view of the Douro River and fantastic food.
Rooms are in secluded Casas with mini-gardens on the ground floor.
Quinta de la Rosa wines are worth your attention. Besides, I think they are extremely good value. Also, do not miss the tasting of their port wines which are elegant and non-traditional.  Tastings at Quinta de la Rosa are held inside the cellars with stunning views of the Douro River.
The town of Pinhão is within 15 minutes walk. Quinta de la Rosa will be an excellent base for exploring other great wineries of the Douro Valley.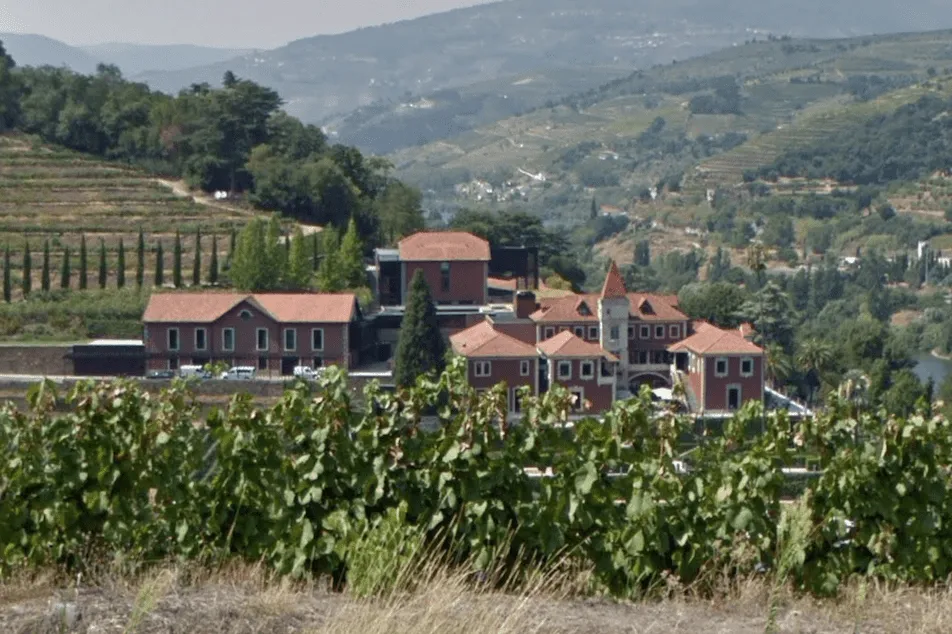 Located near Lamego, Six Senses Douro Valley is surrounded by terraced vineyards and some of the most famous wineries in the Douro River region.
The hotel is a renovated 19th-century manor house with contemporary interiors.
Six Senses is all about luxury, fine dining, spa retreats, wine tastings, wellness, and yoga programs.
At the bespoke Wine Library there are 750 vintages from the Douro Valley wine region, collected by two wine directors of Six Senses.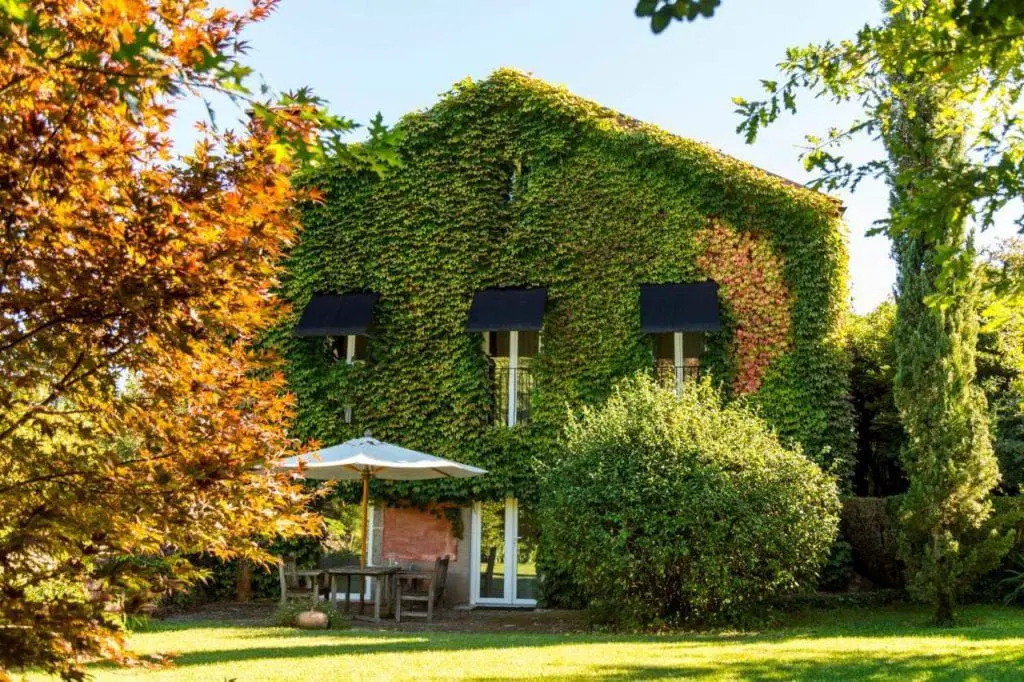 Located in Ponte de Lima in the Vinho Verde wine region approximately 1 hour north of Porto, Quinta do Ameal – Wine & Tourism Terroir is for white wine lovers.
The wine estate is focused on the local Loureiro grape variety.
Quinta do Ameal is a historic property dating back to the early 18th century.  Stay in the suites of Casa Grande or the secluded Casa da Vinha, enjoy the gardens and the outdoor pool.
When staying at Quinta do Ameal, you can join guided kayak tours on the river, bike, and trek by the Lima river.
The suites are equipped with kitchenettes, so you can cook your own meals or order some homemade dishes delivered to your room.