Douro Valley from Porto by Car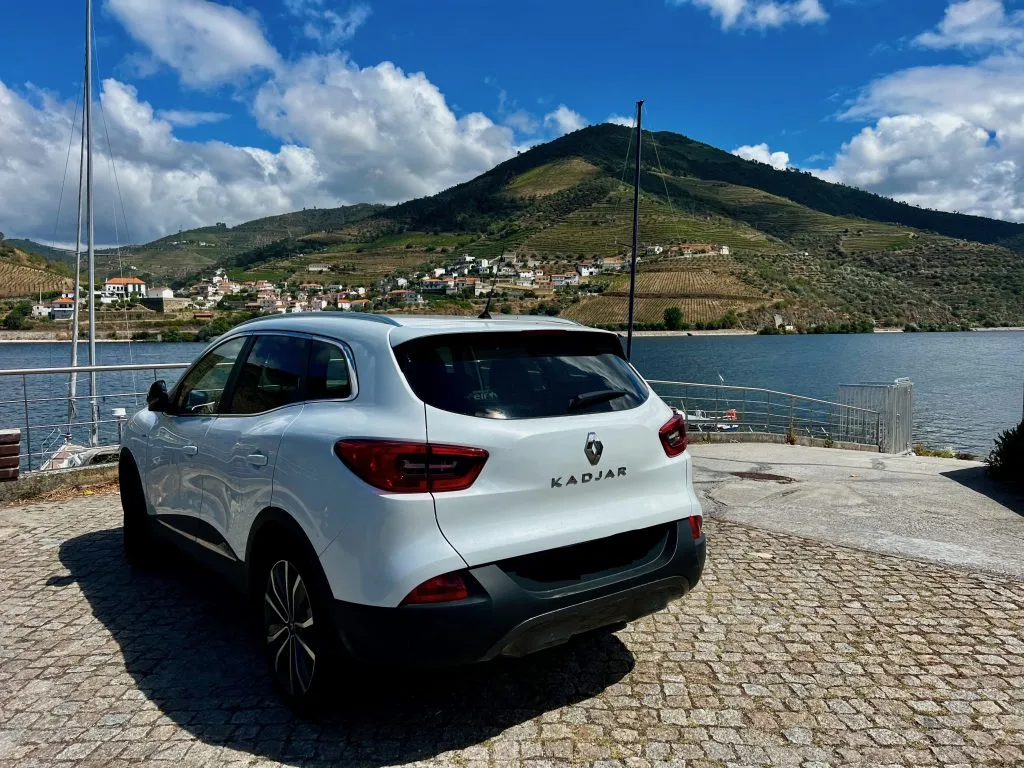 A drive from Porto to the Douro Valley will take approximately 1 hour and 45 minutes depending on your chosen route.  The roads are incredibly beautiful with forests, valleys, tunnels, bridges, mountains, and vineyards in the landscape.   If possible try to avoid rainy days as it can be foggy on the route.
To enjoy the scenic ride take national road N-222 along the river between Régua and Pinhão. 
If you choose to approach Pinhão from the North, your drive on N-323 between Sabrosa and Pinhão will be on a winding mountainous road.  I think the views are even more breathtaking than on the famous N-222, however, the road may be a bit more difficult.
Check local car rental rates at Rentalcars.com on your travel date. 
Douro Valley from Porto by Train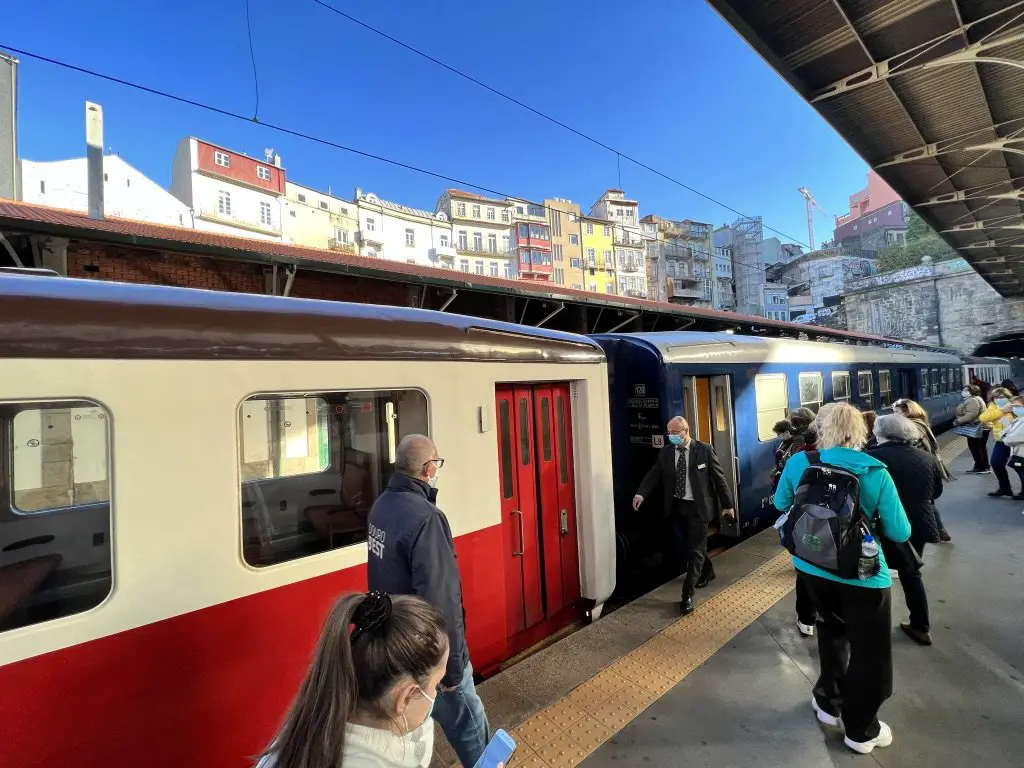 The Douro Valley wine region can be reached by train in approximately 2.5 hours from São Bento or Campagna train stations in central Porto.
Trains to Pinhão leave São Bento train station five times per day.
I have a post on How to Get from Porto to the Douro Valley which you may find useful.  Also, watch my video below.
Should you Drive or Take a Train to the Douro Valley?
Pros of driving to the Douro Valley:
Incredible scenery.  You can stop at viewpoints and visit wineries along the road.
Of course, you will be more flexible with the car.  Some wineries and hotels with amazing views of the Douro Valley are located uphill from the river and can only be accessed by car.
Cons of driving to the Douro Valley:
Narrow and winding roads, especially closer to Pinhão.  Some turns are nerve-breaking.
You cannot taste as much wine.
Gasoline is expensive in Portugal.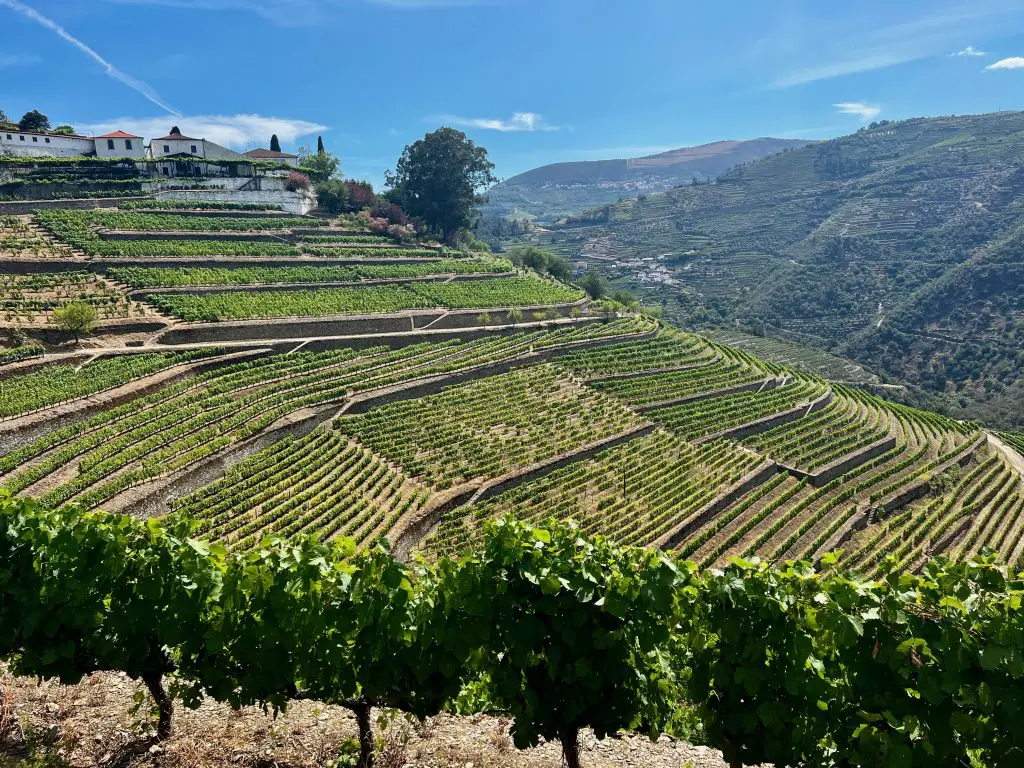 Pros of taking a train to the Douro Valley: 
Easy trip with trains departing from the center of Porto (Sao Bento train station).
The train tickets are relatively inexpensive – approximately 20 euros for a return trip.
Some excellent Douro Valley wineries are accessible on foot from the train stations.
Cons of taking a train to the Douro Valley: 
The ride is quite long.  The train takes approximately 2.5 hours one way. Beware that there are no wifi or power outlets on the train.
The train runs infrequently – about every two hours which requires extra planning.  If you are traveling by train, I recommend staying a night in the Douro Valley.