Traveling as a wine lover requires serious preparation. Tasting my way around Europe, I always make sure to save a few good wine addresses. 
In this article, I am listing:
good spots for guided wine tasting in Porto
best wine bars in Porto with a good wine list and knowledgeable sommeliers.
Like most European wines, Portuguese wines are extremely diverse.  There are many appellations and grape varieties.
At a minimum, during your stay in Porto I recommend tasting different types of port wine (white, ruby, rose, tawny, vintage) and dry red and white wines from Douro Valley, Dao, Alentejo, Algarve, Setubal, and of course Vinho Verde from the North of Portugal.
At Portuguese bars, you will always be offered to taste local specialties with your wine. Do not miss fantastic cheeses, sardines, cod-based balls (bolinhos de bacalhau), octopus salad (salada de polvo), flamed grilled cured pork sausage (chouriço assado) and other Portuguese tapas called petiscos. 
Some bars offer sampling packages and guided tastings, others offer a good selection of wine by the glass. 
Check out my recommendations of the best wine bars to crawl in Porto.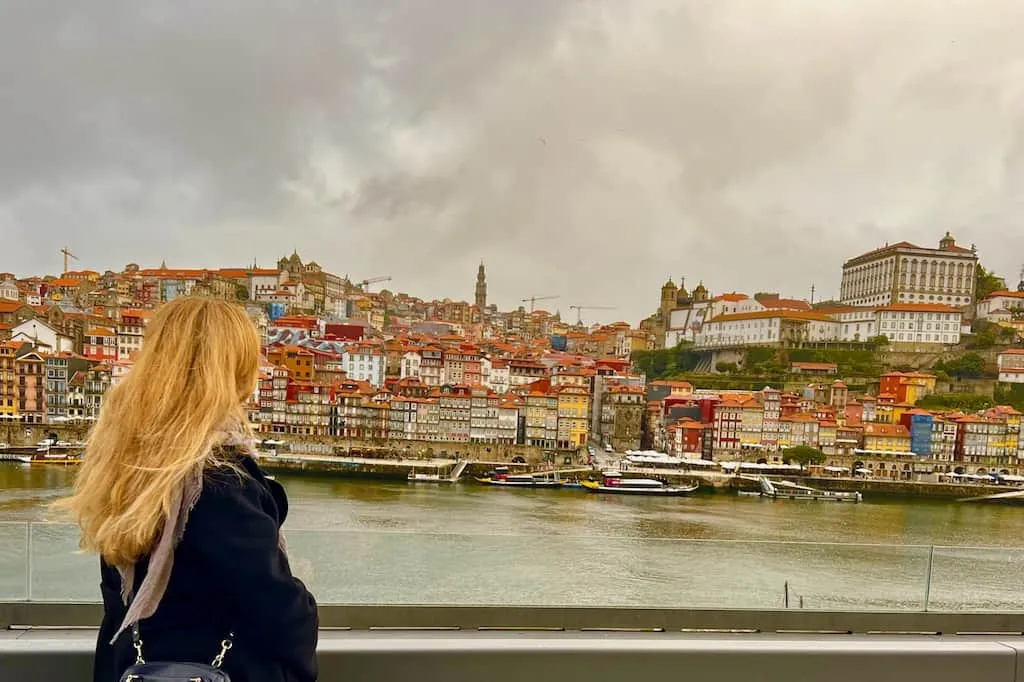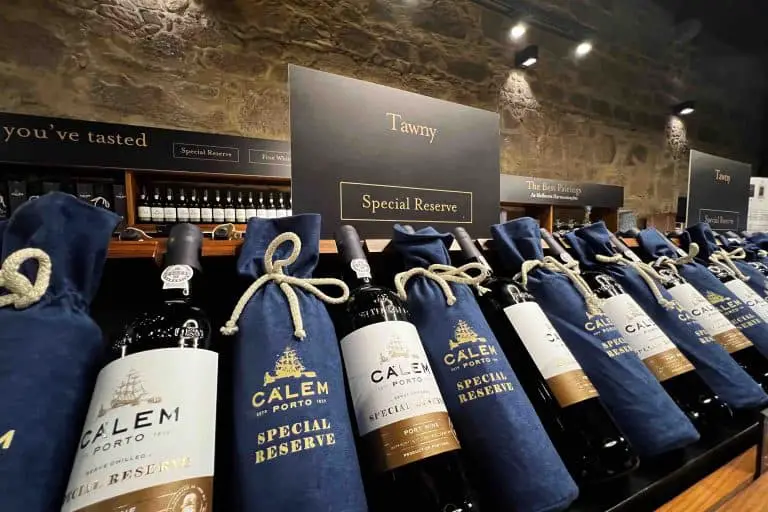 1. Port Wine Lodges
To taste port wine head over across the River Douro from the old city center of Porto in Vila Nova de Gaia.  To get there you only need to cross the Dom Luís I bridge.  Alternatively, take a boat across the river from Porto to Gaia for 3 euros per person.
Almost all of Porto's over 40 port producers are based on a hill topped with famous names like Taylor's, Cockburn's, Graham's, and Croft.  
Nearly all Port wine cellars provide guided tours and tastings. Some of the most famous in Gaia include:
For a tasting, just drop by your favorite Port house.  You may want to book your visit online during the high season.  
The Porto Card gives a 10% to 50% discount on tastings and wine purchases at several Port lodges including Calem, Sandeman, Ferreira, Graham's, Taylors, Ramos Pinto, Real Companhia Velha, Poca, Burmester, and Fonseca.
Some port houses like Calem offer a tasting with fado show.
See the full list and map of Port wine houses here.
If you want to combine several port wine houses in one visit, you can join this port wine cellars guided tour which includes 7 wine tastings.  
I had an excellent guided tour and tasting at Graham's Port Lodge.  See my article about the visit here.
2. Espaco Porto Cruz
Espaço Porto Cruz
 was created as a place to combine new experiences around Port wine with artistic creations in different areas such as fashion, art, and gastronomy. 
Make sure you go up to the 360º terrace for an unforgettable view, attend tastings and food and wine pairings.  
Tastings are held on the ground floor in the boutique.  Guided tastings are not only around fortified Port wine, but also cover Douro Valley dry wines.  
Choose among tasting of 4 Porto Cruz ports with homemade chocolates for 15 euro, tasting of three Douro dry wines paired with olives and olive oil for 22 euro, tasting of 5 ports with local cheese and dry fruit for 25 euro, etc.  
Take advantage of discounts with Porto Card.
Address: Largo Miguel Bombarda 23, 4400-222 Vila Nova de Gaia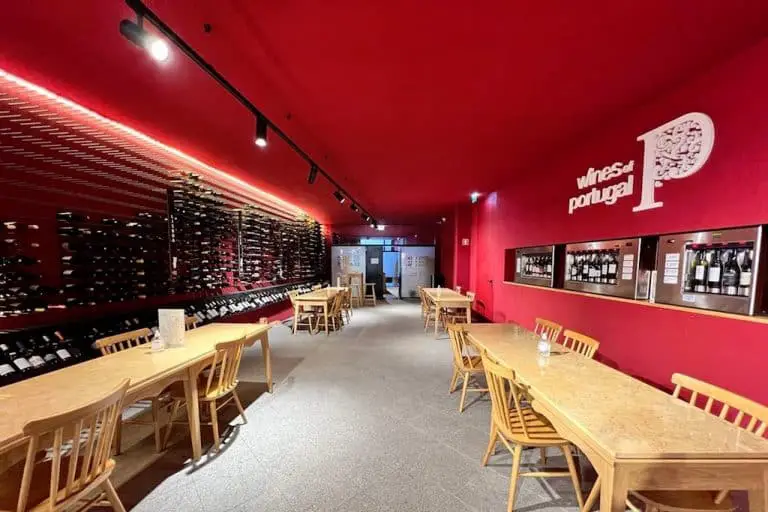 3. Wines of Portugal Tasting Room
Wines of Portugal was created to promote Portuguese wines.  They offer tasting experiences at their tasting rooms in Porto and Lisbon.
Come here for a guided tasting of wines made by small producers.  The Porto Tasting Room offers visitors a choice of 5 thematic tastings, between 10 and 15 euros per person. 
There is a menu of various tastings, plus you can enjoy most of their wines by the glass and get professional advice on Portuguese wine.  It's a fun and educational experience.
Open Monday through Saturday from 11 am to 7 pm.  Walk-ins are welcome.
Porto Card will give you a 20% discount on theme tasting and cards to be used in the enomatic machines. 
Address: Rua das Flores 8-12, 4050-262 Porto.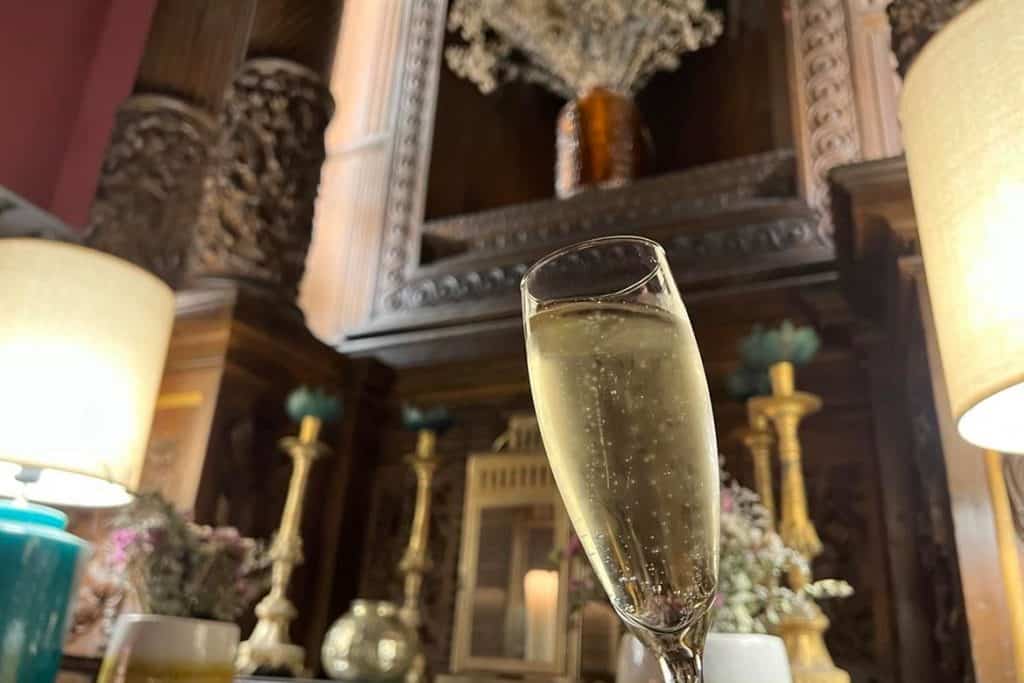 4. Capela Incomum
Hidden place away on a little side street of Porto, this little bar is actually a former family chapel with an authentic interior and an altar.  It is a pretty tiny, romantic place away from tourist crowds.  
The atmosphere is intimate and relaxing with calm jazz music.
The bar offers very high-quality tapas and light snacks, a solid dry wine list, and an extensive selection of port wine.  Beer is also available.  The sommeliers at the bar are very knowledgeable and friendly.
Every two weeks, they have live fado music at the bar (reservations recommended).
Hot cheese with honey and herbs was full of taste and complimented my white wine perfectly. Also, a fantastic combination of babaganoush and Alentejo DOC wine.
Capela Incomum is one of those places you will want to come back to more than once while in Porto.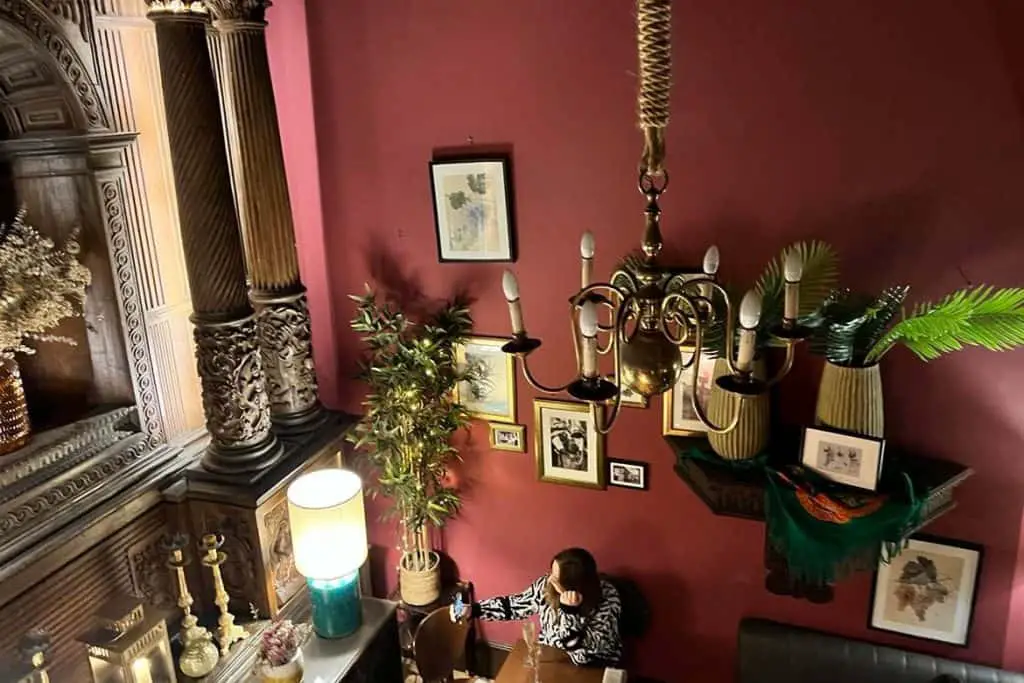 5. Lima's Wine Bar
Book wine tasting via WhatsApp on Rafael's website. 
We tasted 6 carefully selected Portuguese wines, both white and red with and without food in a small and private setting.  This isn't strictly a drinking experience.  You will enjoy wines and learn a lot. 
The owner, Rafael de Lima, is a winemaker himself and a serious wine professional following the WSET education program that I pursued as well.  He definitely has a different approach which makes you feel empowered about choosing your next glass or bottle of wine wherever you go.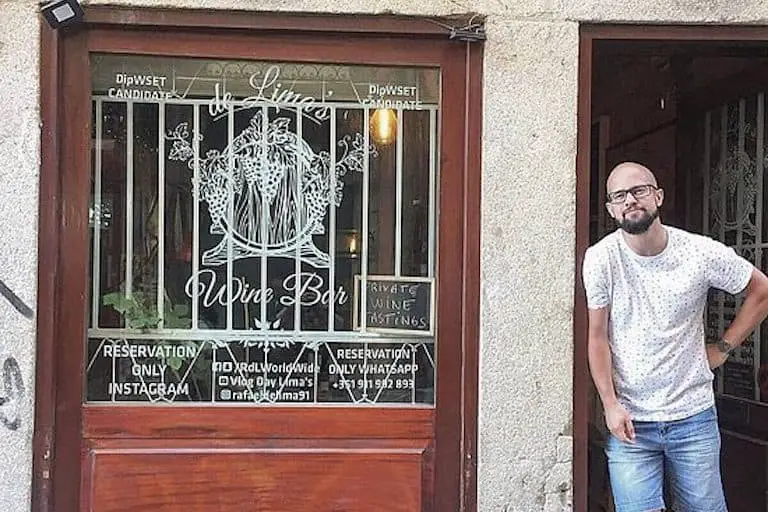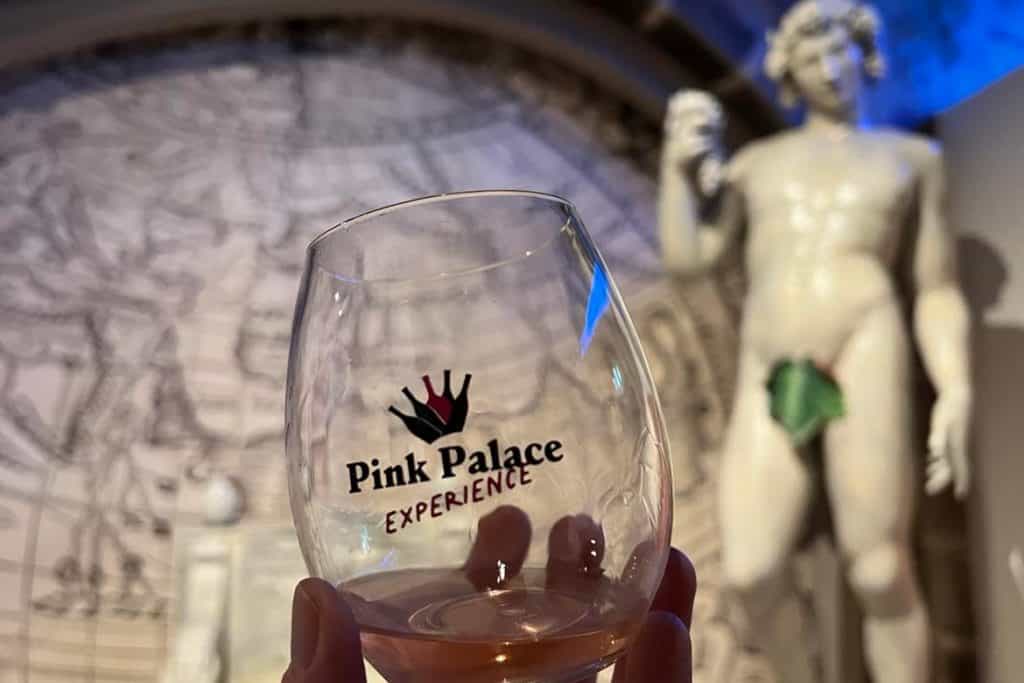 WOW on the Gaia side is a brand new museum centre opened in 2020.  
The Wine Experience museum and the Pink Palace experience offer guided wine tastings as part of the general entry: 2 dry wines at the Museum of wine and 5 rose wines at the Pink Palace.
The Wine School holds wine masterclasses that may be interesting for those who want to learn more or are more advanced.
Besides, in front of the museum, there are numerous bars offering tasting flights of Port of wine with some nibbles.  You will not leave Vila Nova de Gaia without tasting port.
Address: Rua do Choupelo 39, 4400-088 Vila Nova de Gaia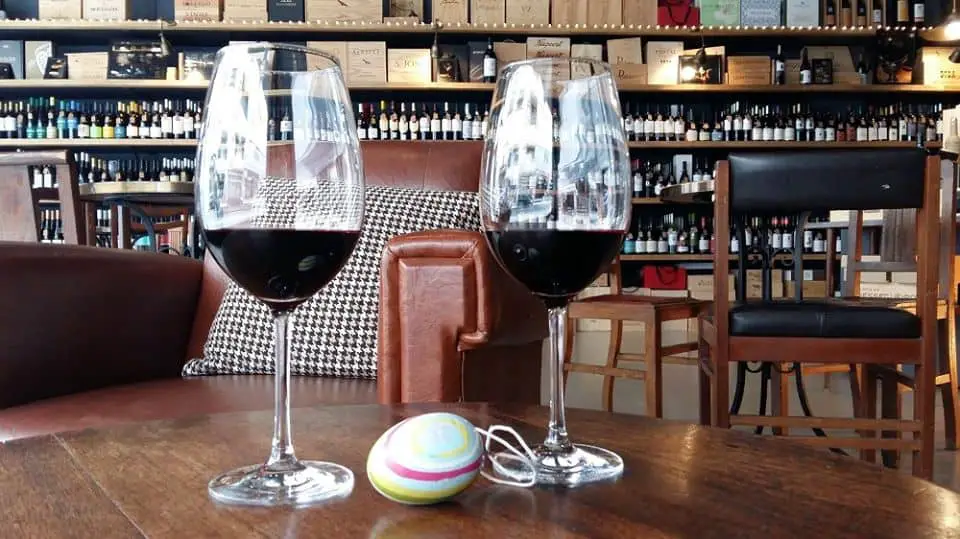 7. Gota a Gota Wine House
Gota a Gota is both a wine shop and a bar, slightly away from the touristic center.  On the shelves of Gota a Gota you will find a wide selection of wines from all regions of Portugal.
Order wine by the glass with a cheese or charcuterie plate and learn all about local wines from Porto born and bred owners Mariana and Dinis. They can also tastings for large groups, but contact them in advance to arrange.   
Address: R. de Cedofeita 572, 4050-175 Porto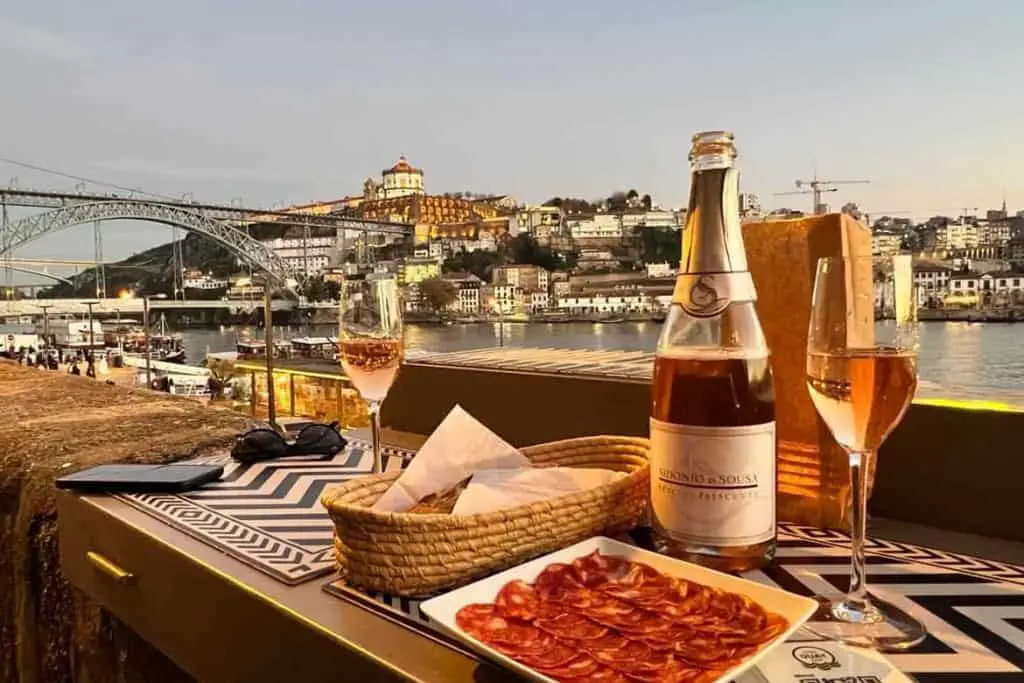 8. Wine Quay Bar
This small bar has a fantastic terrace with views across to the Port Houses at Vila Nova de Gaia and the Dom Luis Bridge. Try to snag a table outside. If not, inside tables have nice views too.
Owners Filipa and Moises are super friendly and passionate about wine. They will help you to make your wine choices, pair wine with tapas-like plates including cheeses, boar meat sausages, cold cuts, octopus, and shitake mushrooms. My favorite was their chili jam with Portuguese cheese and their fantastic warm bread.
Quite reasonably priced, but they don't accept credit cards.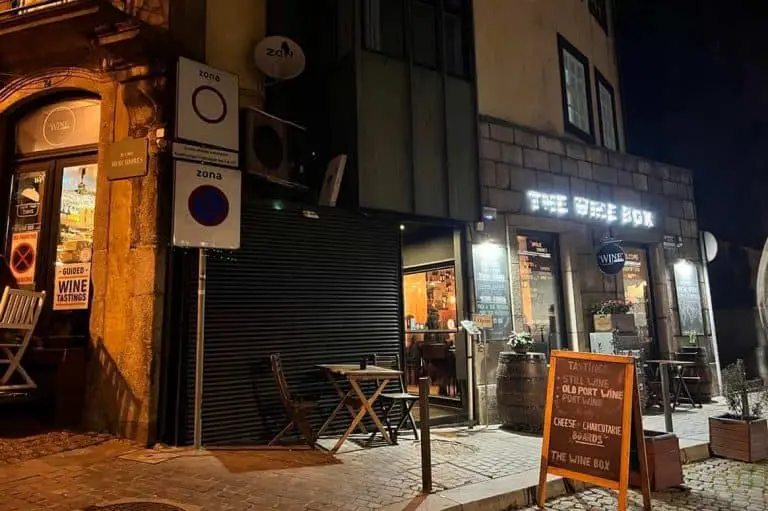 9. The Wine Box
If you want the largest selection of wine, this is the place for you.  This wine bar has over 450 Portuguese and international wines to offer. They use Coravin, which makes it easy to taste many wines by the glass.  
You order food through an iPad.  Indulge in cheese and meat platters, Galician-style octopus, mini-burghers, or bacalao (codfish) balls. 
The bar gets busy especially on Friday and Saturday nights.  It is advisable to make a reservation.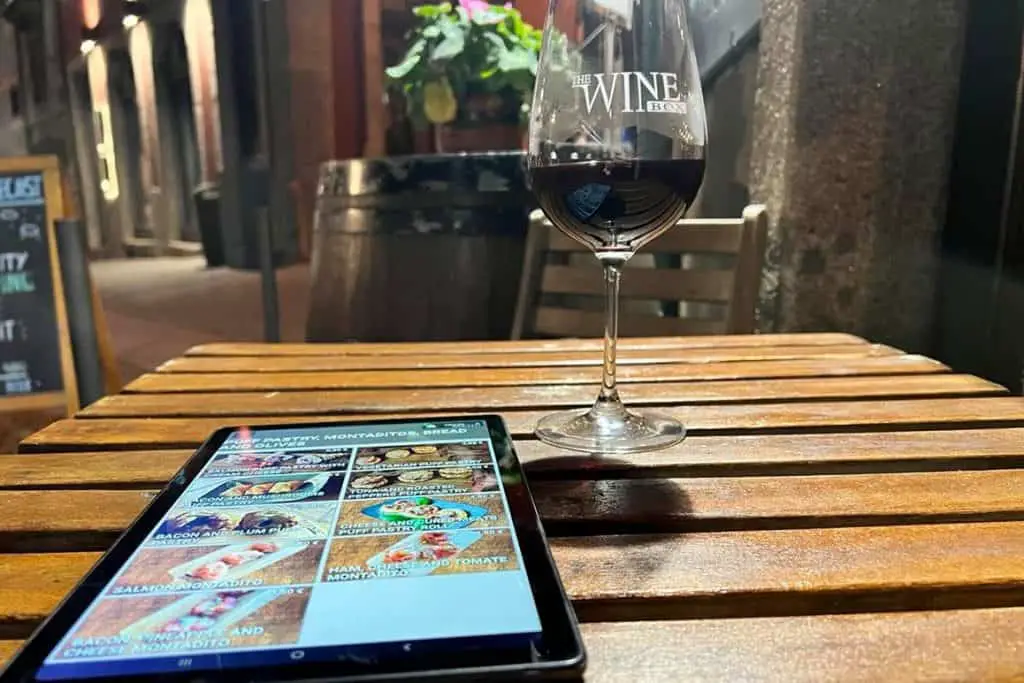 10. Miradouro Ignez
Talking about fantastic views, this must be a bar with the best views of Porto and the Douro River.  You must come here to see the sunset and gaze at the boats sliding by on the Douro!  
Not strictly a wine bar, they serve beer, cocktails, and other drinks.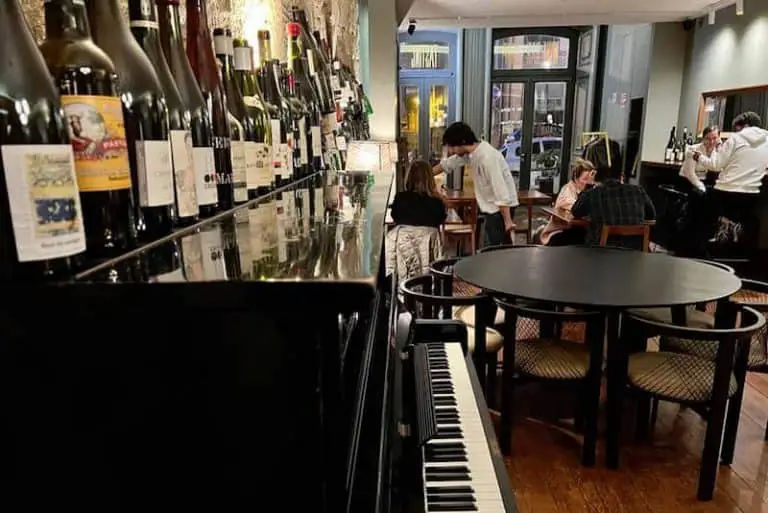 11. Prova 
Nice bar with a huge selection of Portuguese wines from various regions, and ports plus some beers too.  Calm ambiance with lovely jazz music.
The concept is that you choose the style of wine you like, for example, fruity and young, and the sommelier will offer a local wine for you to taste and drink.
Choose among cheese and charcuterie platters and fish taster dishes that complement the wines. The place is really chilled and trendy, and the prices are very reasonable.
My two favourite things at Prova have been hot chicken pies (3.50 euro for two) and excellent Bairrada sparkling wine.
You can do just a tasting, or select a food and wine pairing.  
Best-rated stays in Porto
Book your Douro Valley wine tour