What can be better than enjoying local foods and wines with some of the most beautiful views on Earth? 
Here is my list of the Douro wineries offering picnics.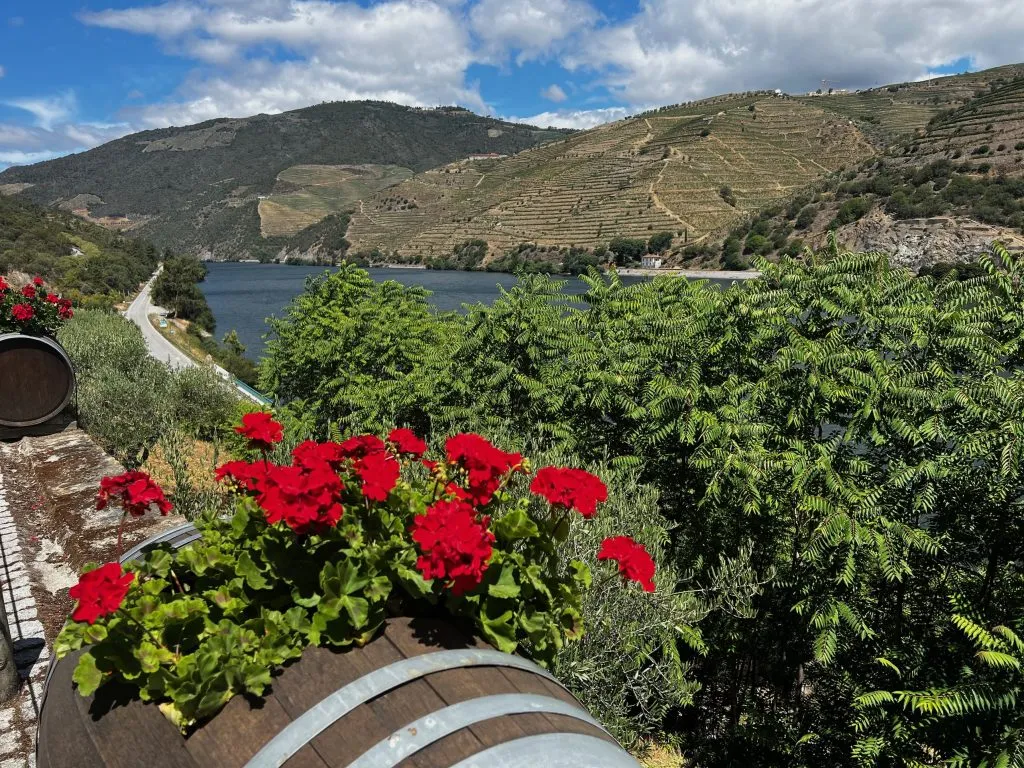 Picture yourself under a massive olive tree, surrounded by old organic vineyards, and with a breathtaking view of the river.
Picnic at Quinta do Tedo includes local breads, homemade jams, their own olive oil, a mist of local cheeses and charcuterie, dried fruits, traditional delicacies – Portuguese sardines and cod fish, salad and desert.
Of course, your choice of Quinta do Tedo's Douro DOC red/rose or Terra a Terra Douro DOC white carefully crafted by winemaker Jorge Alves.
The picnics are served at 12:30 pm.

Quinta do Tedo also offers guided tours and tastings and beautiful riverside accommodation.
Picnic at Quinta do Bomfim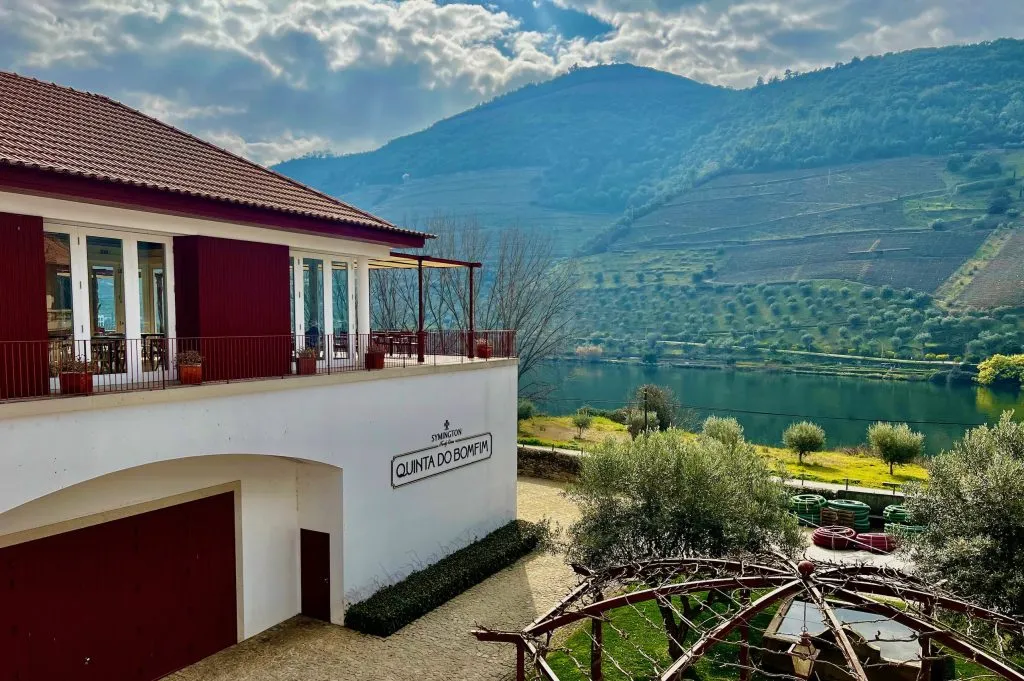 Enjoy a picnic on the terrace of Quinta do Bomfim overlooking the Douro river. You will need to pre-order at least 24 hours in advance.  Ask for the "Merenda na Vinha" experience.
A picnic basket may include fresh bread and cheese, salad, pastries and a chilled bottle of fresh and vibrant Altano Branco white wine by the Symington Family and a glass of Dow's port. 
The best views of the Douro river are included!  
Another point, Quinta do Bomfim is located in Pinhão making it an easy stop for anyone travelling in the Douro Valley without car.
Quinta do Bomfim is one of the gems of the Douro Valley producing famous Dow's port.  I recommend combining the picnic with a guided tour of the winery.
Picnic at Quinta da Roeda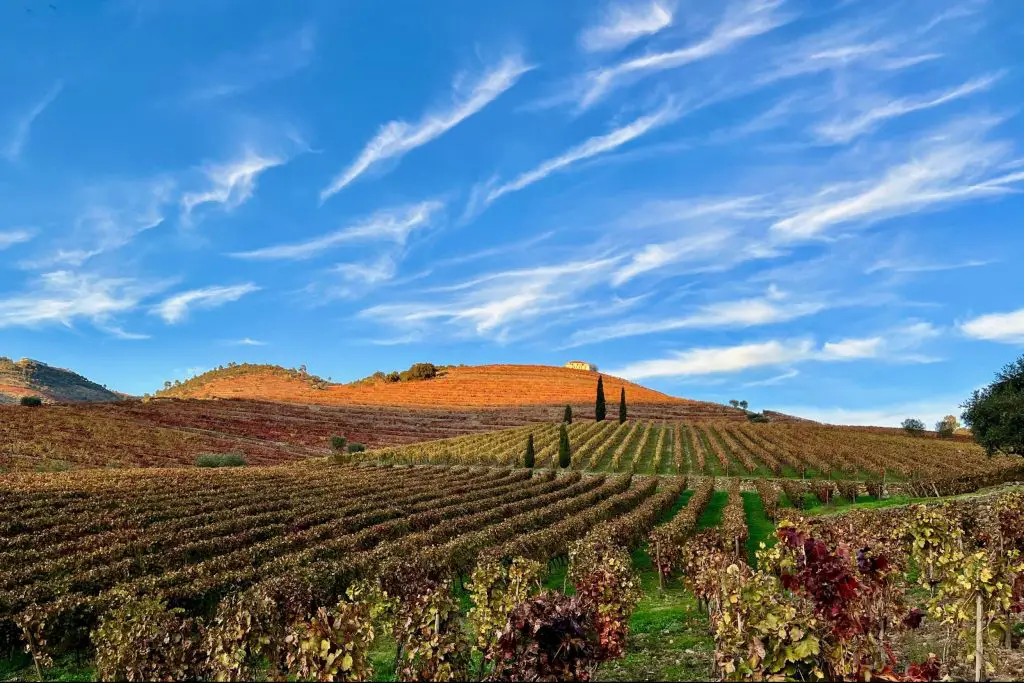 Quinta da Roeda is a renowned producer of Croft port.  Located near the town of Pinhão, Quinta do Roeda has some of the best views in the Douro Valley.
The winery has a dedicated picnic area for you.  Select your picnic basket and enjoy the views.
There is a choice between classic basket and premium basket.  I understand that the premium basket price is for 2 people which makes it a better deal than the individual classic basket.  Each basket includes a bottle of red or white wine.
Picnics are generally served at noon.
The only disadvantage I see is that you may have other groups having picnic at the same time, as Quinta do Roeda is extremely popular.  Please consider booking well in advance.
Picnic at Quinta do Seixo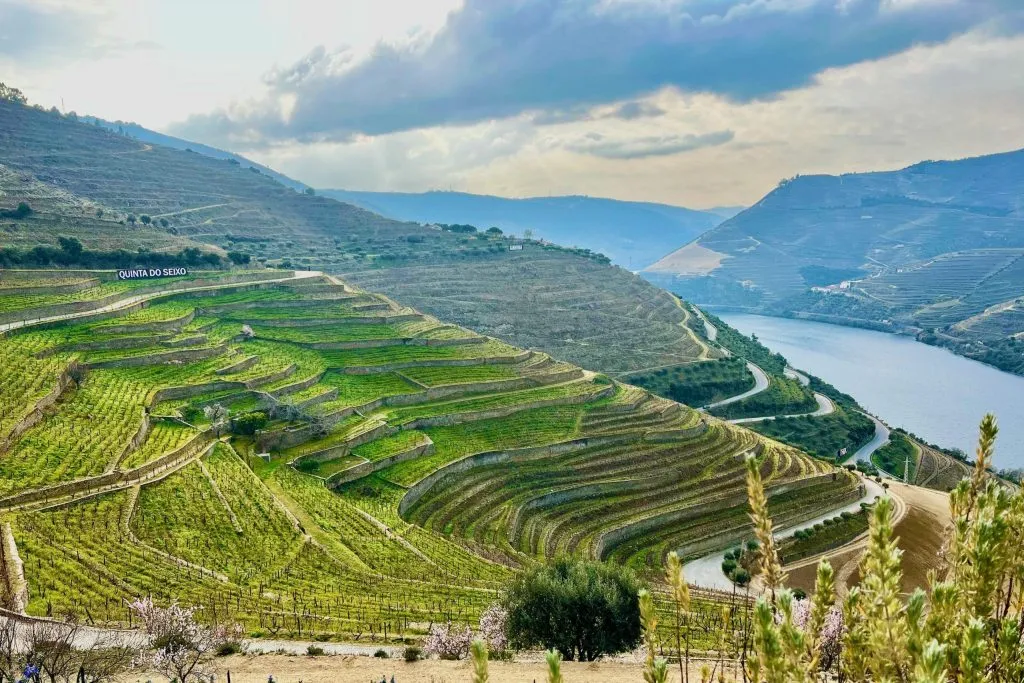 Set on the South Bank of the River Douro between the city of Régua and the village of Pinhão, Quinta do Seixo, with its 100 hectares of vineyards is one of the most traditional wine-producing estates in the Douro Valley and home to Sandeman port.
From Quinta do Seixo opens a fantastic view of the Douro river and the picturesque village of Pinhão.  The picnic spot is right in the middle of the terraced vineyards.
The very best in Douro cuisine will be accompanied by the wines Casa Ferreirinha and Sandeman port. 
Picnics are available from March to October. 
Picnic at Quinta da Pacheca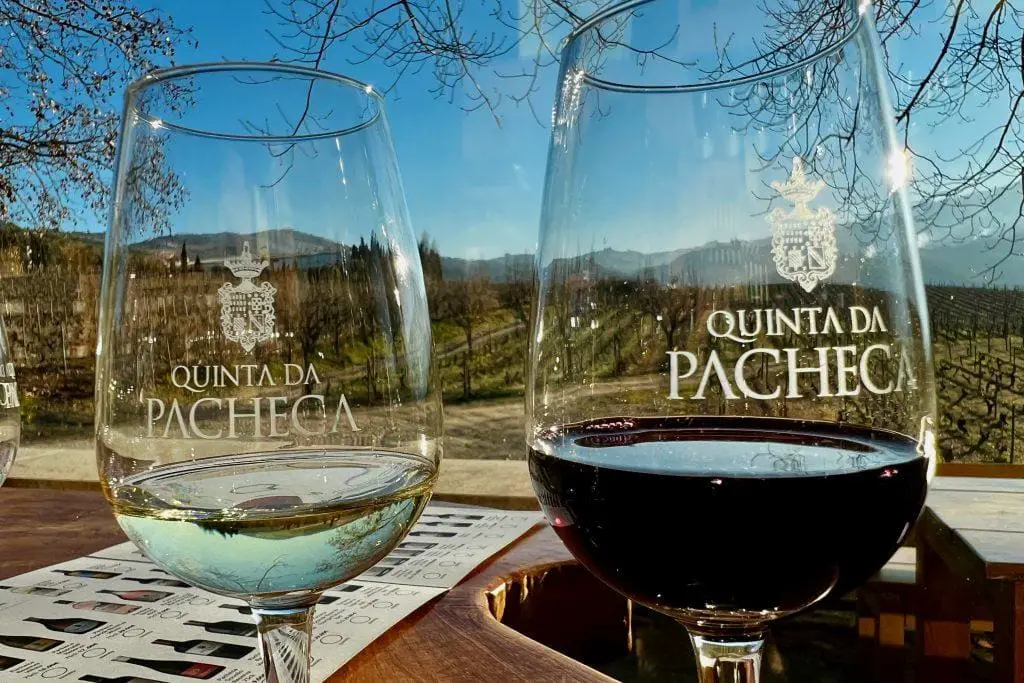 Come and visit one of the iconic wineries in the Douro region, Quinta da Pacheca, located near Lamego, and treat yourself to a delightful blend of traditional Douro aromas and flavors.
Get ready for a picnic experience in a stunning spot overlooking the vineyards, where you'll get to taste all the Douro goodies. While you enjoy your meal, you'll also have the chance to try three amazing wines from Quinta da Pacheca: 2 Douro DOC wines and 1 Port wine.
Should you want to spend the night in the Douro Valley, Quinta da Pacheca offers interesting accommodation option in a huge wine barrel.  
Picnic by Six Senses Douro Valley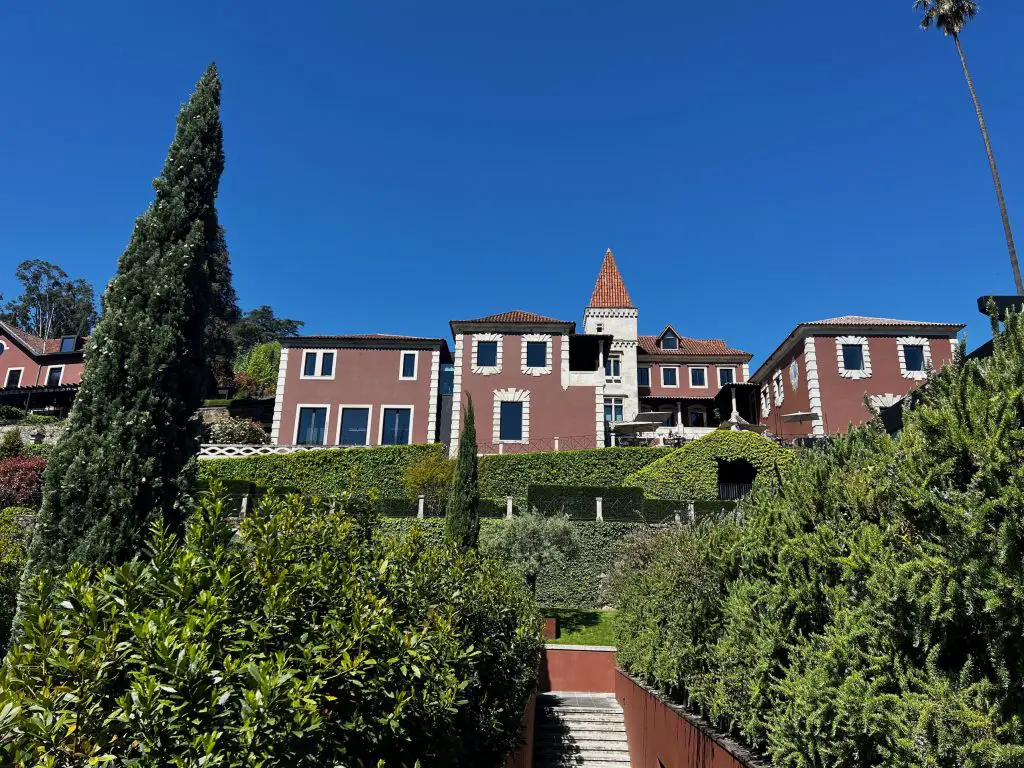 Six Senses is the most luxurious hotel in the Douro Valley.
The chef of Six Senses will whip up a custom-made lunch just for you, perfectly paired with the finest wines the region has to offer. 
Whether you prefer a riverside setting, among the vineyards, or nestled in the woods, the toughest part of the day will be picking the perfect spot.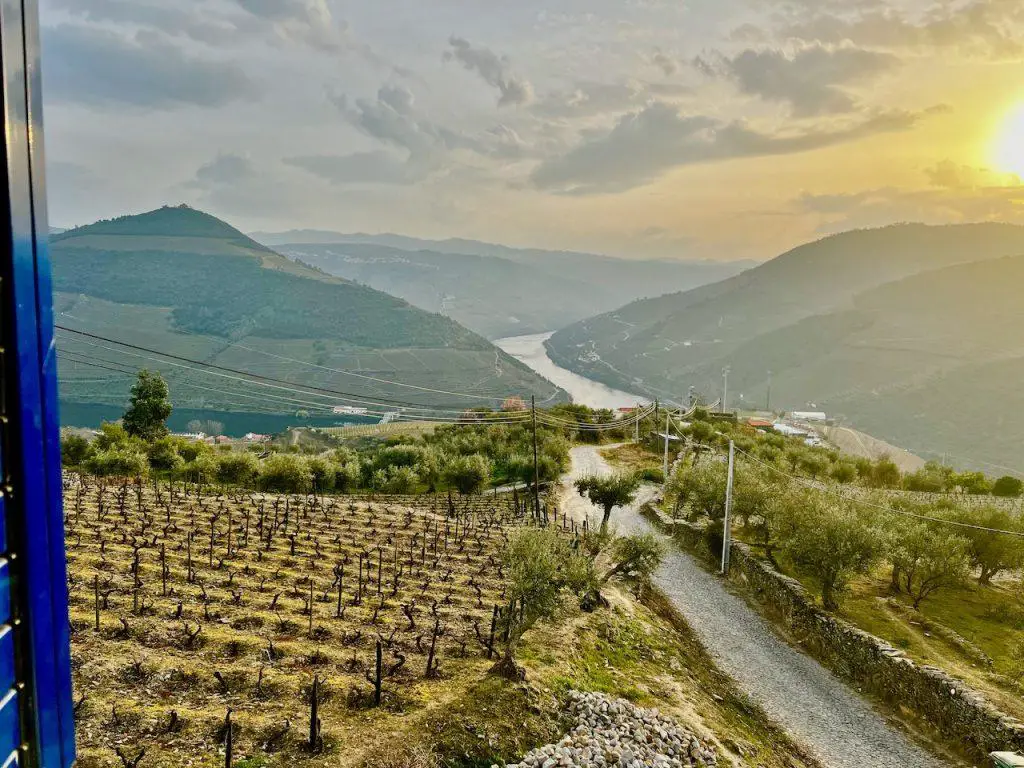 After a guided tour of Quinta do Pôpa and without losing sight of the Douro River, enjoy a picnic with various delicacies inspired by typical Douro dishes. Ideal to enjoy with friends or family. 
Please book your picnic in advance of the visit.
Picnic at Quinta da Manoella by Wine & Soul
Wine & Soul is a project by a family of well-regarded oenologists.
A picnic at their estate Quinta da Manoella in Vale Mendiz north of Pinhao includes typical Douro tapas, with tasting of Quinta da Manoella wines. The. experience lasts 5 hours and requires a minimum of 8 adults.   
Picnic at Quinta do Ventozelo
Picnic at Quinta do Ventozelo includes traditional products from Douro and Trás-os-Montes regions and a bottle of Ventozelo wine. 
Please note that you'll need to arrange your own transportation from the central area of the estate to the pier, where the picnic will be set up. 
Quinta de Ventozelo is also a recommended place for an unforgettable stay in the Douro Valley.