The Douro Valley in Portugal is known for its stunning landscapes and world-class wineries.  While some of these wineries are owned by traditional Port wine houses and investors, there are a number of unique small family wineries to discover. 
If you share my passion for wine and enjoy seeking out authentic experiences with local winemakers, I have some recommendations for your wine tour in the Douro Valley. These suggestions will allow you to visit small wine producers and "boutique wineries" and immerse yourself in genuine encounters with the Douro region's winemakers.
Excellent wine tastings and unforgettable experiences guaranteed!
See these and other wineries to visit in the Douro Valley on my interactive map of Douro Valley wineries.  Click on the winery name to see more information.
I will be updating this article as I continue to discover more small authentic wineries in the Douro Valley.
Joana Maçanita and António Maçanita, renowned young winemakers and siblings, embarked on their winemaking journey in the Douro with humble beginnings.
Their small winery located on the right bank of the Douro River, 20 minutes from Pinhão now produces around 80,000 bottles a year, including red, white and rosé wines.  At Maçanita Vinhos, their winemaking philosophy revolves around accentuating the distinctive terroirs of the Douro while embracing minimal oenological intervention.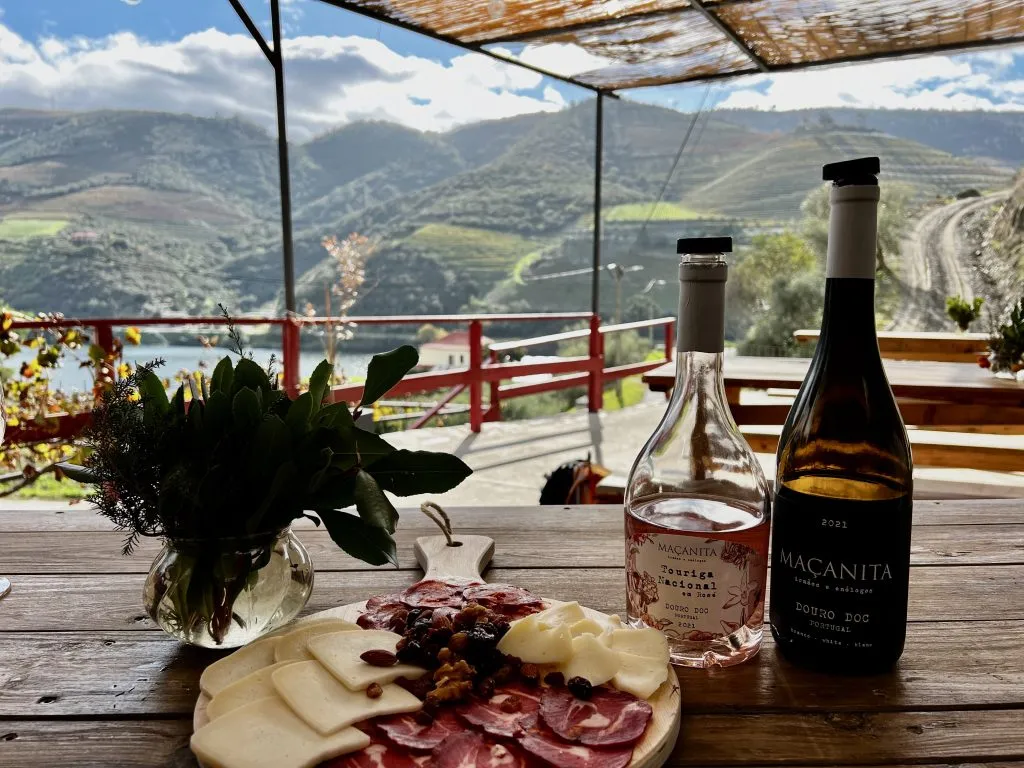 The diverse set of wines includes monovarietals, such as the 100% Touriga Nacional, Malvasia Fina, Arinto, Gouveio and Folgasao, as well as multivarietal wines from mixed historic plots – the unique finds of Joana and António.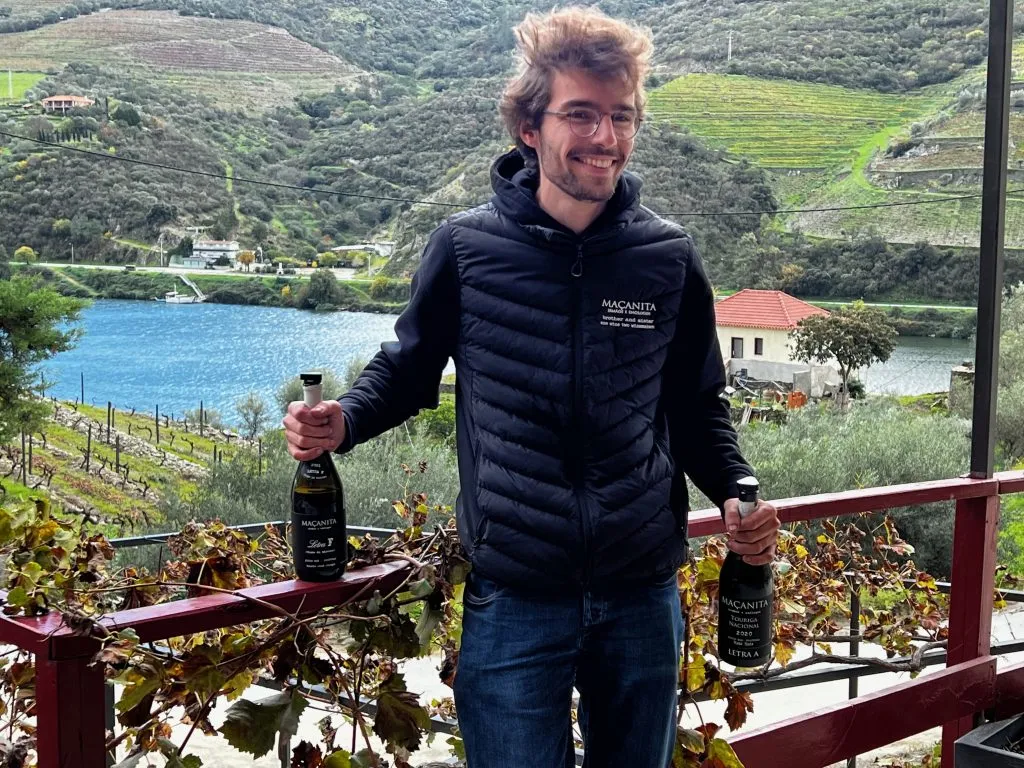 Wine tastings start from 20 euros per person.  For those seeking an enhanced experience, there is an option to upgrade and indulge in barrel tastings, offering a unique glimpse into the winemaking process.  Each tasting is accompanied by a board of local cheeses and hams.  
Besides the unusual and carefully created wines and friendly atmosphere you will enjoy the breathtaking backdrop of the Douro River from their open tasting room. 
If you are travelling  to the Douro Valley by train, it is quite easy to reach the Macanita winery on foot from the Ferrao train station.  There is a moderate climb involved.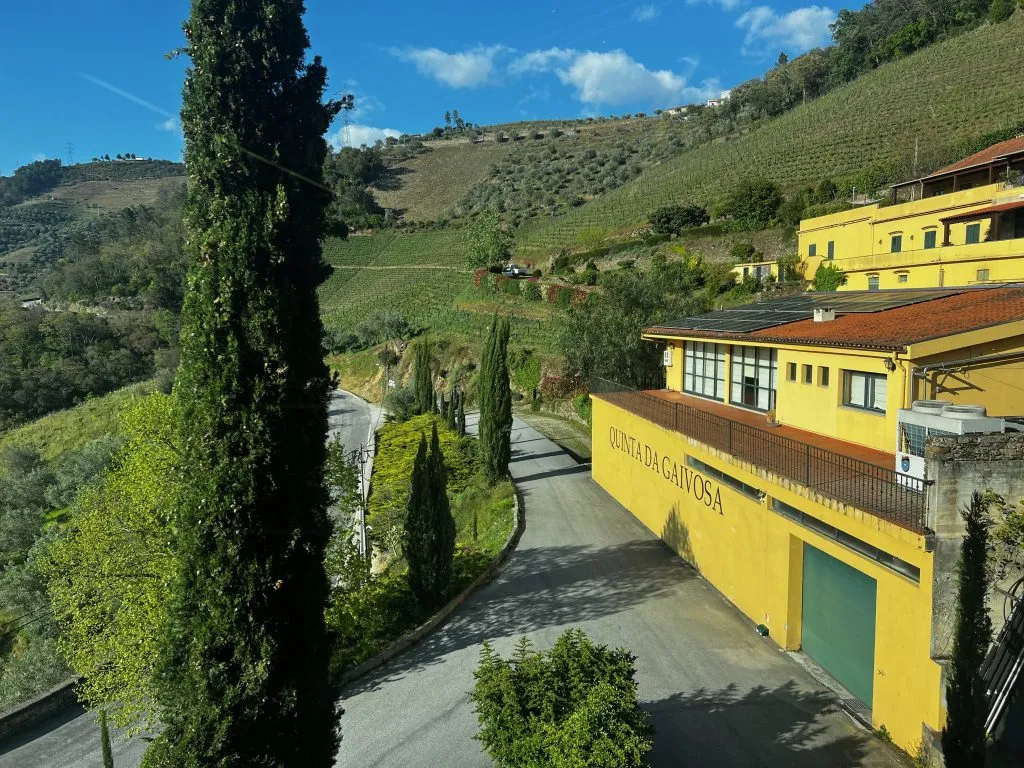 The Alves de Sousa family has been producing wines in the Douro Valley for five generations. Tiago, a member of the family's fifth generation, has gained recognition as one of the top winemakers in Portugal.
The outstanding quality of the Alves de Sousa family's wines has garnered widespread acclaim, receiving numerous prestigious awards. The estate's significance in the Douro region has been likened to that of Chateau Cheval Blanc in Bordeaux winemaking, emphasizing its importance and reputation.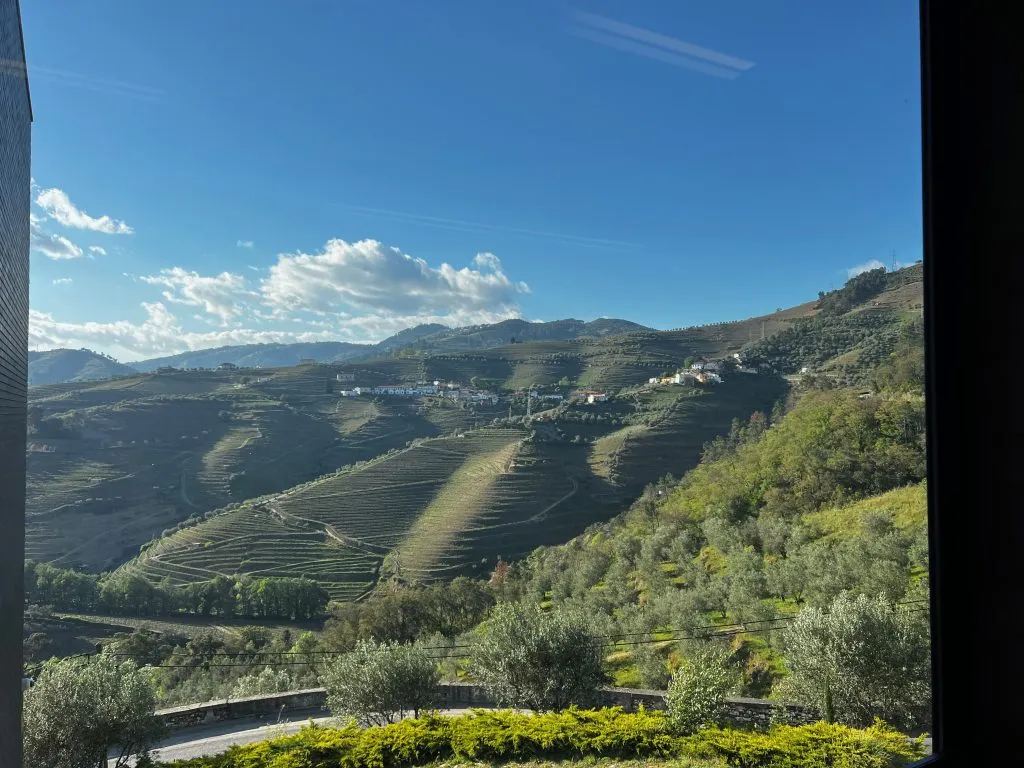 Visitors have the opportunity to experience both dry wines and exceptional Port wines in a modern tasting room that offers breathtaking views of the terraced vineyards of the Douro Valley. 
Tasting packages are available starting at 23 euros, while the premium tasting option may include the iconic Abandonado, sourced from an 80-year-old vineyard. Among the selection, my personal favorite from the tasting was the 2019 Quinta da Gaivosa.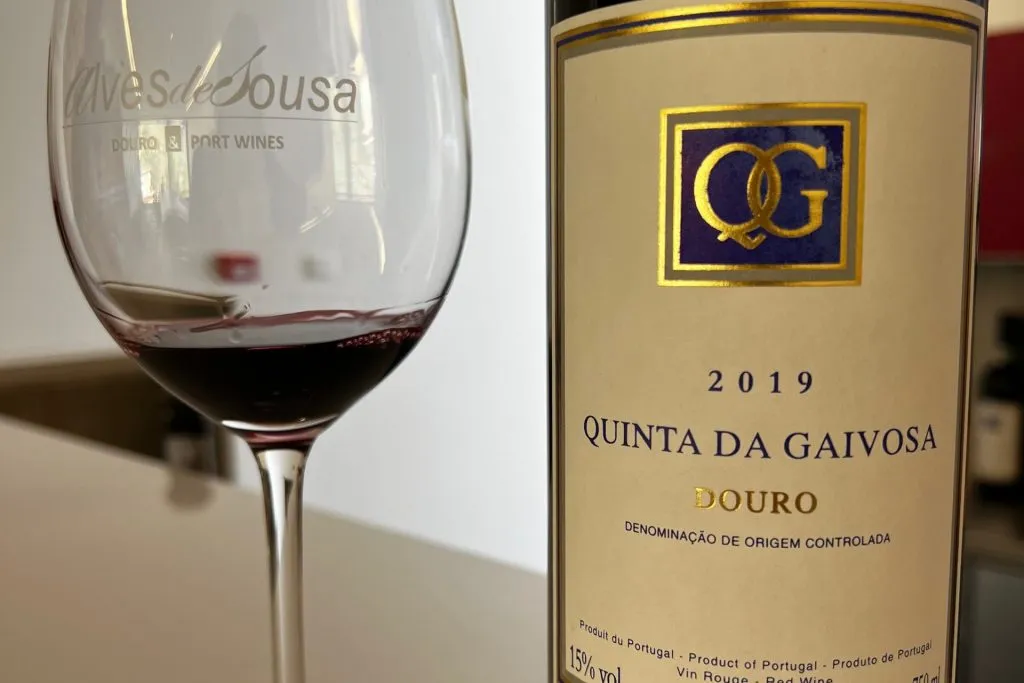 To reach Quinta da Gaivosa, it is recommended to have access to a car, as the estate is located approximately 12 kilometers north of Peso da Régua, slightly off the beaten path.
Wine & Soul is a project of winemakers Sandra Tavares da Silva and Jorge Serôdio Borges that began in 2001. 
Today, the couple are the two of the most celebrated winemakers in Portugal. They manage an innovative yet rustic winery in Vale Mendiz north of Pinhão which was originally an old Port lodge.
Pintas, the flagship wine of Wine & Soul, holds a special significance as it is named after the couple's beloved English Pointer. This remarkable creation is crafted using grapes sourced from old vines, boasting a rich heritage of over 40 mixed grape varieties. Pintas represents the essence of traditional Douro red wine, showcasing the depth and complexity that result from these old vineyards.
In addition to their renowned red wines, Wine & Soul also produces intriguing white and rosé wines. The winery's portfolio extends to encompass a full range of Port wines and their own olive oil.
Wine & Soul epitomizes the spirit of the new wave of top-quality Douro wines. Their approach is rooted in sourcing grapes from very old vineyards, embracing low yields, and practicing limited production and minimal intervention.
Wine & Soul offers a variety of experience for visitors from simple tastings, to picnic, lunch at Quinta da Manoella and creating your own bottle of wine.
I discovered Aneto Wines when I had lunch at the Aneto & Table restaurant in Peso da Régua. The restaurant takes pride in creating a menu that combines local dishes made with high-quality ingredients and pairs them perfectly with Aneto Wines.
After the incredible lunch and tasting experience, I couldn't resist visiting Aneto Wines. It's a family-owned winery that started in 2001 with the goal of creating exceptional wines in the Douro region. Aneto Wines owns multiple vineyards in the area and their main focus is on crafting small batches of high-quality wines.
Besides reds and whites made of traditional grape varietals,  you cam taste Pinot Noirs and sparkling wines grown on a plot with granite soils and Atlantic influence.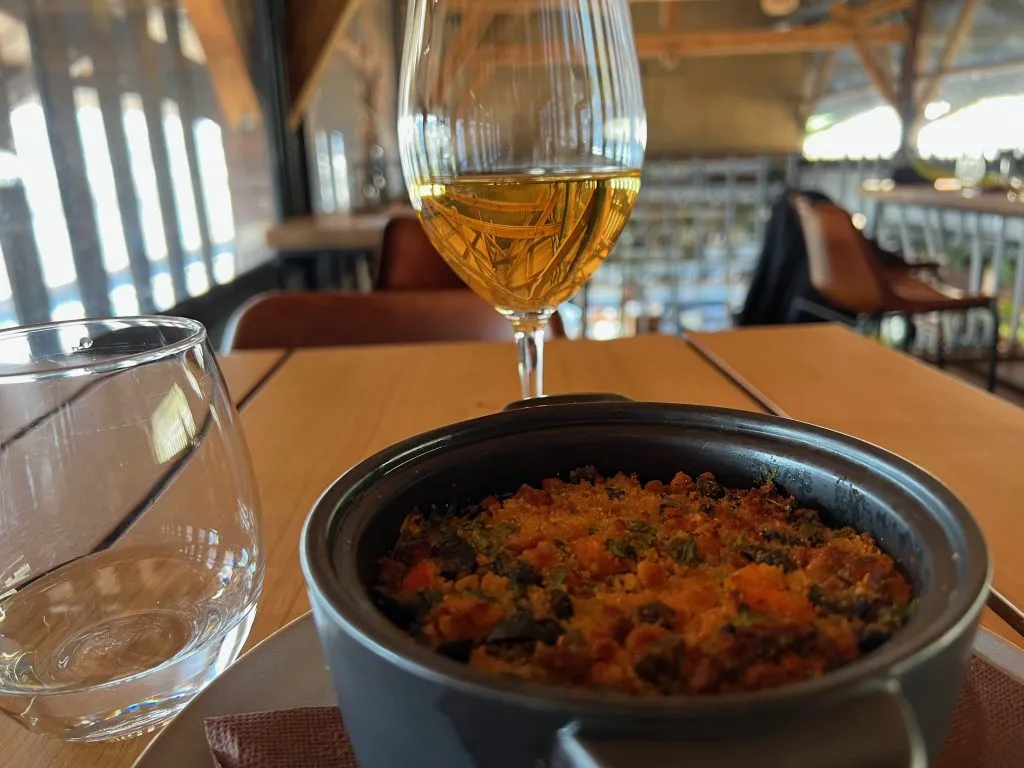 The estate's old cellar, which has been carefully restored, is the heart of Aneto Wines' winemaking operations.  
Additionally, Aneto Wines has expanded its facilities with a new wing that includes a designated area for storing bottles and boxes, a room for barrel ageing, and a warm and inviting tasting room where visitors can enjoy samples of Aneto's wines.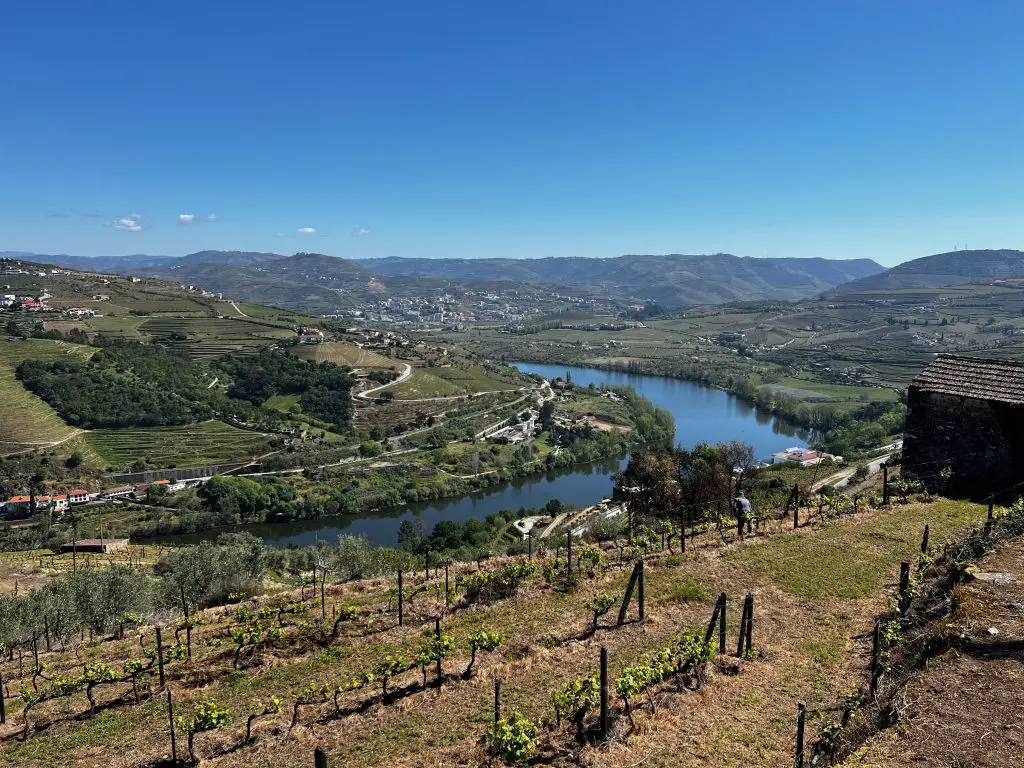 The Quinta da Casa Amarela estate is located on the left bank of the Douro River, nestled in the picturesque Cambres valley halfway between the towns of Régua and Lamego.
Since 1885, Quinta da Casa Amarela has been owned and operated by the same family. The main house on the estate was reconstructed and expanded in the early 20th century, and its distinctive yellow color gave the estate its name – the Yellow House or Casa Amarela.
As a family-run business, Quinta da Casa Amarela proudly carries on the century-old traditions of producing excellent Port Wine and dry wines that showcase the unique characteristics of the Douro region.  
The owner Gil Regueiro passionate about wines will greet you himself and tell you the history of Douro and the estate and have you taste his wines.  
At Quinta da Casa Amarela it's all about being warm and authentic.
If you are looking for unique accommodation experience in the Douro Valley that blends history, comfort, and personalized hospitality, check out "Casas da Quinta". They've renovated an old house from 1835, keeping its historical charm while adding modern comforts.
Inside the house, there are four cozy suites. They've also got an extra special suite designed by the famous interior designer Paulo Lobo. You can choose to book the whole house or a separate suite.  Find out more here.
Map of Douro Valley Wineries