Choosing between Peso de Régua (Régua) and Pinhão is a common dilemma for visitors to the Douro Valley. However, if you plan to spend more than one day in the region, it's quite convenient to explore both areas since Régua and Pinhão are just about 27 kilometers apart, which translates to approximately a 25-minute drive along the scenic N222 road.
These two towns offer distinct experiences in the Douro Valley. Régua, being larger and well-connected to Porto, boasts a broader selection of restaurants and services. On the other hand, in my opinion, Pinhão offers breathtaking views, a greater variety of upscale culinary experiences, and the advantage of being within walking distance of several excellent wineries. Additionally, Pinhão serves as an excellent starting point for a Douro River rabelo boat tour.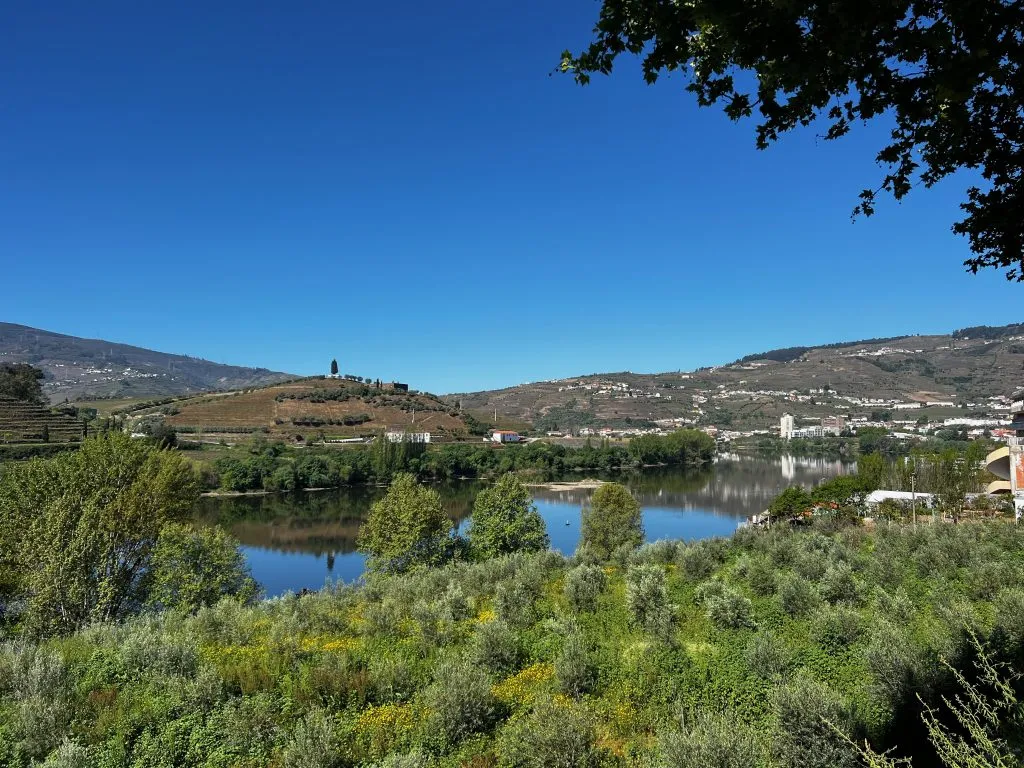 Peso da Régua, often simply referred to as Régua, is a town located at the confluence of the Douro and Corgo rivers, making it a central point in the Douro Valley. 
With 15,000 of inhabitants, Régua isn't a large town but is often considered the "capital" of the Douro Valley. It serves as a primary transportation hub for those exploring the region, with regular train and boat connections to Porto, making it easily accessible. Several trains arriving from Porto have Régua as final destination, so you would have more train options to get to Régua, while service to Pinhão is more limited.
Régua is also easy to access by car thanks to a well-developed network of highways.
RELATED:  Driving in the Douro Valley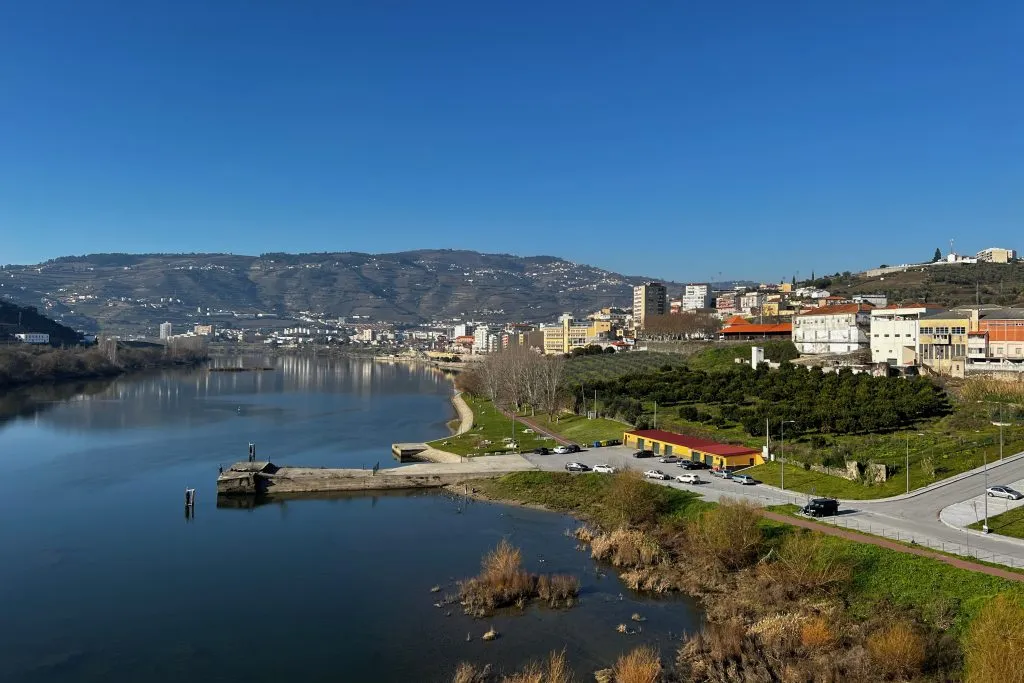 It is thought that Peso da Régua originated in a Roman house that existed here, the "Villa Reguela".  The town received major development after 1756 with the creation of the Real Companhia Geral da Agricultura das Vinhas do Alto Douro, The town played a leading role in the production and marketing of Port wine, as it was from here that barrels of wine were transported on rabelo boats to Vila Nova de Gaia, where the wine aged in the cellars. Apparently, "peso" in the name of the town stands for weighing and pay taxes for goods arriving to the local port.
Today, Régua is also a home to the Douro Museum (Museu do Douro) that showcases the history, culture, and traditions of the Douro Valley, including its winemaking heritage.
The town of Régua may look a bit uninteresting, it does not have that many tourist attractions.  However, numerous quintas (wine estates) and vineyards surround Régua, making it a perfect destination for wine enthusiasts.  You would need a car or a taxi ride to reach most wineries from central Régua.  There are plenty of them waiting near the train station. See the map of Douro valley wineries here.
In addition, the center of Régua offers quite many restaurants with traditional Portuguese dishes. However, I highly recommend to discover the gastronomic paradise of the Old Train Station Warehouse (Armazém da Estação Ferroviária de Peso da Régua).  Check out Aneto & Table, the River, or Castas e Pratos.  The food and wine are quite excellent at these.  If you plan to eat at one of these restaurants, consider making reservations during the busy season.
Visitors can enjoy a range of activities, including wine tasting tours at local wineries, boat trips on the Douro River, and scenic hikes or drives through the vineyard-covered hills.  
These are some of the wine tours and hikes depart from Régua:
From Peso da Régua: Wine Tasting, River Cruise and Lunch
From Peso da Régua: Visit 3 wineries, tasting and viewpoint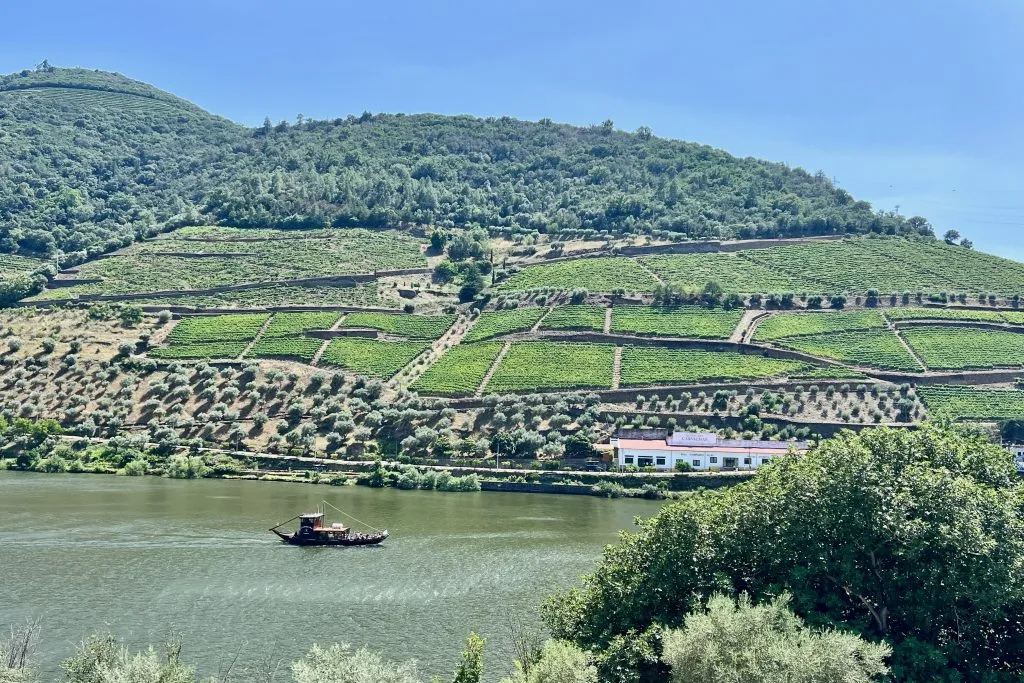 Pinhão is renowned for its stunning natural beauty. The town is located right on the banks of the Douro River and is surrounded by terraced vineyards.  As Pinhão is beyond the river dam called Eclusa da Barragem da Régua the town is very close to the waters of Douro while the river in Régua may look a bit shallow. Anyways, this is my theory.
Similar to Régua, there is a bridge over Douro River, a gas station, a pharmacy and several very nice hotels in Pihão including the luxurious Vintage House – Douro.  
Trains from Porto to Pihão run several times per day (look for trains in the direction of Pocinho when departing from Porto).  
RELATED: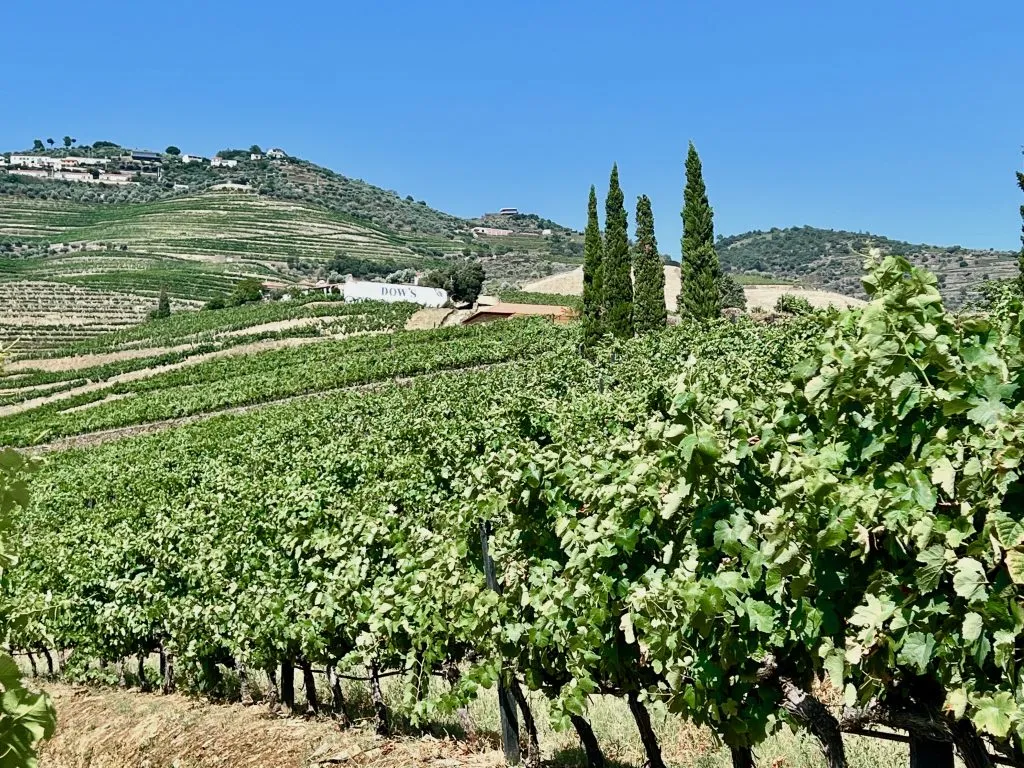 Pinhão is a smaller and more intimate town compared to Régua, offering a quieter and more relaxed atmosphere.  The town is not known for its architecture or attractions.  However, there are plenty of things to do in Pinhão:
Pinhão 
is near several quintas which can be accessed on foot.  For example, Quinta do Bomfim is right on the edge of 
Pinhão
. See more wineries near 
Pinhão 
in my list here.
While Pinhão may take a little longer to get to, the fantastic scenery, the wine experiences accessible on foot, the boat tours, and hiking opportunities make a visit to Pinhão well worth the extra effort.