The Douro Valley can be reached from Lisbon by car, by bus, by train or boat via Porto, or with a Douro Valley wine tour from Lisbon. 
What is the Douro Valley famous for?
The Douro Valley is known as the origin of fortified port wines which have been made here for centuries. Besides, these days the Douro region produces very well-regarded red and white dry table wines.
Since 2001, the Douro Valley is named a UNESCO World Heritage Site both for its natural landscapes and the port wine industry.
The Douro Valley is a region formed around the Douro River flowing from Spain through Northern Portugal to the Atlantic ocean.  The beauty of the Douro Valley and its wines make it an ideal destination.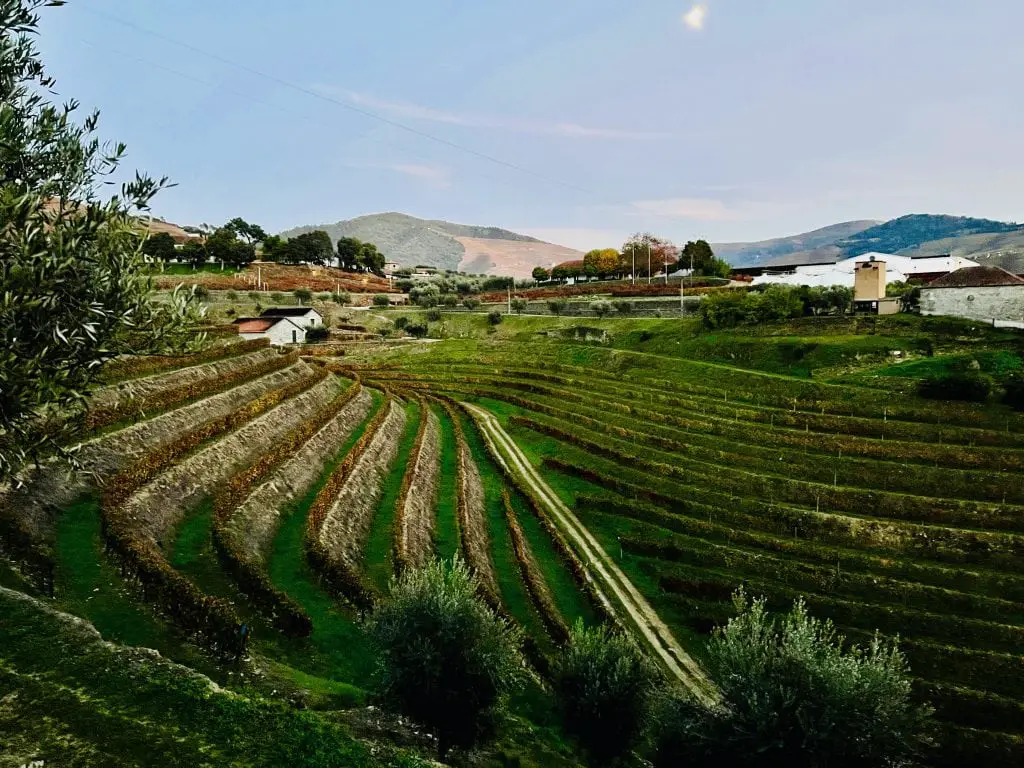 Is the Douro Valley worth visiting?
Absolutely.  The Douro Valley is one of the most beautiful places on Earth. Hills on both sides of the calm river are covered with vines growing on steep terraces.
In recent years, the Douro Valley hospitality industry has been fast developing. Luxury hotels and gastronomic restaurants will satisfy the most sophisticated taste.
Port houses and wine estates are ready to welcome you for a variety of wine experiences – from vineyard walks to harvesting, grape-stomping, and picnicking. 
Even if you are not a fan of port wines, you have likely come across brands like Croft. Taylor's, Graham's or Churchill's.  The Douro Valley is the place to discover port wines at their best.
Dry wine lovers will be pleasantly surprised by the quality of Douro wines.
Stunning landscapes, stars reflecting in the river, tranquil hillside villages, morning fogs, spectacular sunsets, and of course, wines and food – what more to wish for?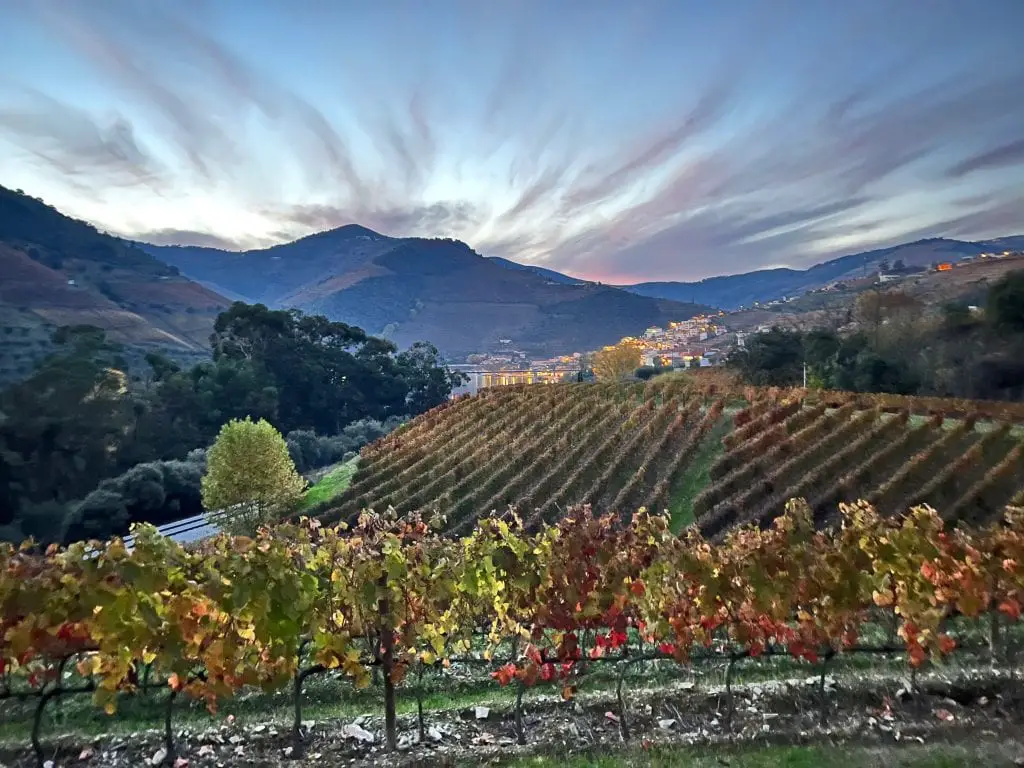 Ways to get to the Douro Valley from Lisbon
There are several ways to reach Douro Valley from Lisbon.
1. By car
It will take you about three and a half hours to get from Lisbon to the Douro Valley by car.  Most of the the trip is easy and direct vis highway A1.  
You may select Pinhao or Peso da Regua as your destinations in the Douro Valley.   The distance from Lisbon to Peso da Regua is 360 kilometers.
Compare rates on car rentals in Lisbon at Rentalcars.com.
2. By train via Porto
There aren't any direct trains between Lisbon and the Douro Valley.
The best option is to catch a train from Lisbon Santa Apolónia Station to Campanha station in Porto. 
You can either buy tickets in the station or online at CP. Depending on the type of train that you pick, a one-way ticket price ranges between €18 to €45 per person. A trip to Porto will take a little under 3 hours.
Once you arrive in Porto, either take another train in the direction of Pocinho from Sao Bento or Campanha train stations or jump on an organized wine tour.
My article Douro Valley from Porto by Train has all the details.
You can also take a bus to get from Lisbon to the Douro Valley.
Catch a bus either at Lisbon Oriente Station or at Lisbon Sete Rios Station. A one-way ticket to Peso da Regua will be around €22 and the trip should take around 5 hours.
Several bus companies serve this route, for example, Rede Expressos.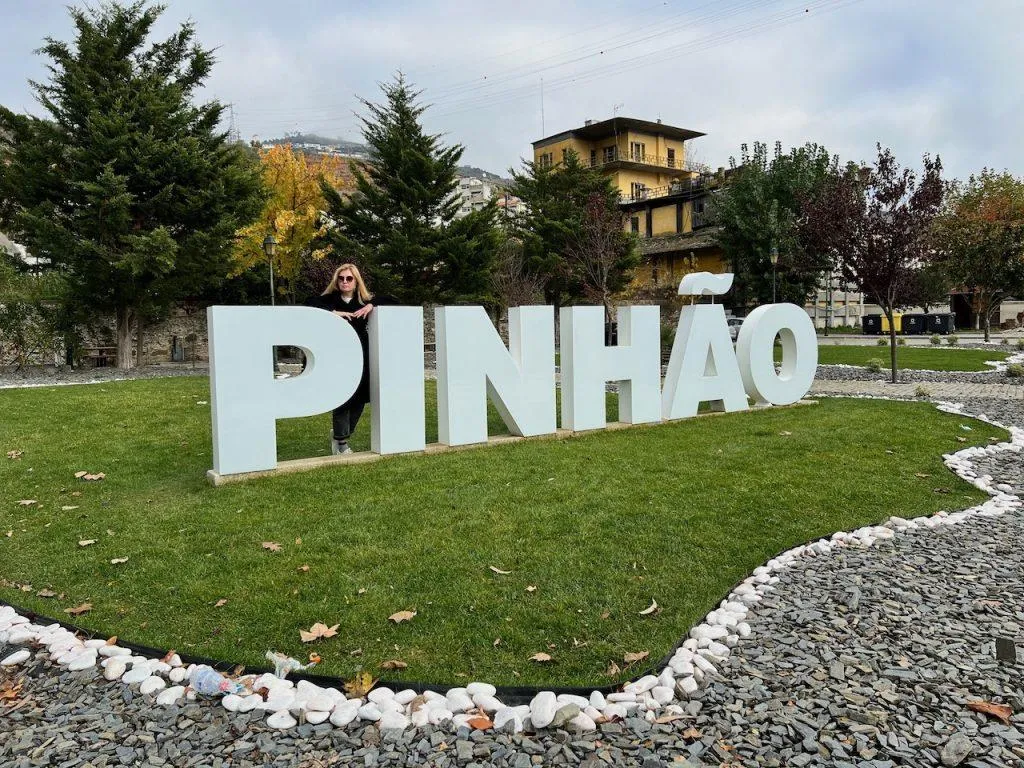 5. Wine tours from Lisbon to the Douro Valley
How many days do I need to visit the Douro Valley from Lisbon?
You need to budget at least two days to visit the Douro Valley from Lisbon.  Three or four days would be optimal.  In addition, you may want to add another day to visit Porto.
There are excellent hotels in the Douro Valley that offer everything you need to spend several relaxing days. 
I often get asked if a day tour from Lisbon to the Douro Valley is possible.
While a Douro Valley tour from Porto can be done in one day, with almost a 4-hour one-way drive from Lisbon, it would be difficult to visit the Douro Valley in one day.  Besides, the Douro Valley has a lot to offer.  You will want to stay at least one night when you see it.
Should I stay overnight in Porto or in the Douro Valley?
Which wineries to visit in the Douro Valley?
The choice of wineries to visit in the Douro Valley will depend on whether you like to taste port wines or dry wines as well.  Some wineries offer a wide variety of wines including reds, whites and rose, while others focus strictly on port wines.
These Douro Valley quintas have good selection of dry wines:  
Quinta da Roeda produces Croft port, Quinta do Bomfim is the origin of the Dow's port wine.
Many Douro Valley wineries are located around towns of Regua and Pinhao.  
Depending where you visit or whether you are willing to drive around, here is a map and catalog of Douro Valley wineries that should make it easier for you to make a choice of quintas.  
You can book winery visits directly with quintas.  
Some quintas in the Douro Valley, like Quinta do Tedo, Quinta do Bomfim conveniently sell tours via GetYourGuide, an experience booking platform with instant confirmation.
Keep in mind that the wine estates would have tours in English 1 or 2 times per day at a certain hour, each one offering its own schedule.  Plan your Douro wineries visits ahead.
Other ideas for wine tours from Lisbon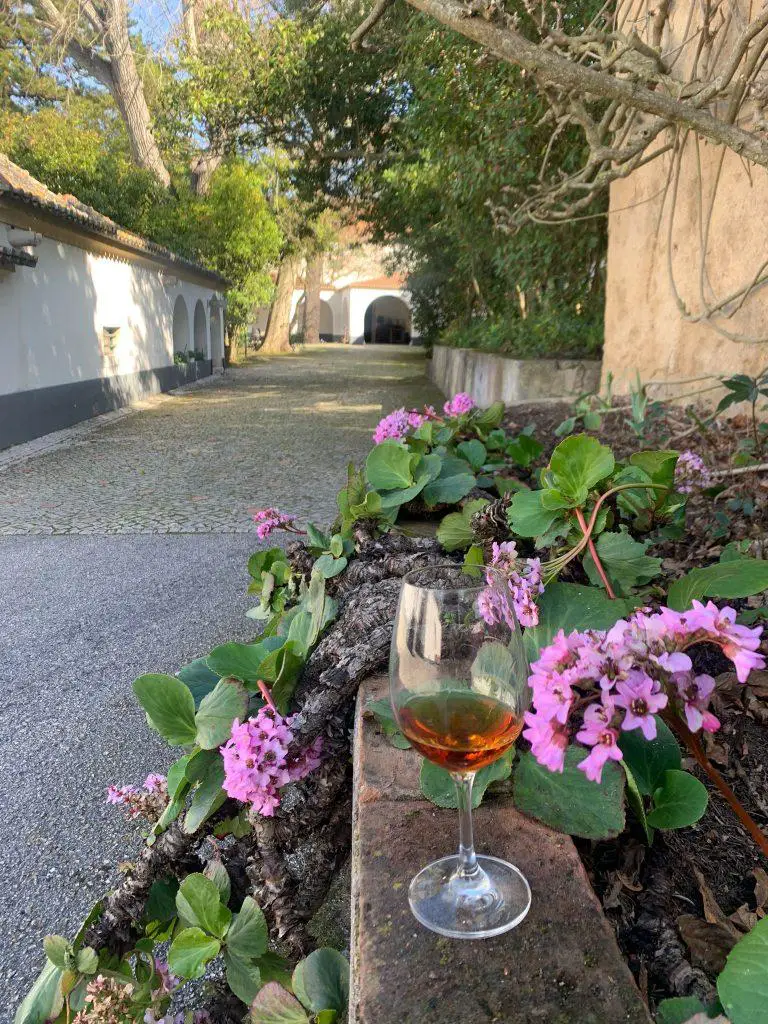 Besides the Douro Valley, there are other wine tour destinations for tours from Lisbon.
Setúbal's wine region goes from Lisbon to Azeitão and you can taste not only the wines but also local cheeses, breads, and sweets.
This region is well-known for its dessert wine, Moscatel d Setúbal.  
Alentejo wine region
Alentejo wine region. Mostly known for red wines, Alentejo produces some incredibly high-quality wines, elegant and aromatic. 
You can also experience local wines without leaving Lisbon. 
While some Lisbon wine tours may only take a couple of hours, others offer full-day experiences.  
Choose among simple wine tastings or wine and gastronomy tours in Lisbon.
Have a great wine tasting!  
See other tips on visiting wineries in Portugal in my Blog.
Please contact me if you would like to organize a wine tour in the Douro Valley.