Bordeaux wineries require reservations to attend guided wine tours and tastings.  While at some Bordeaux chateaux reservations can be made on the date of the visit, others require days, weeks, and months of advance notice.   The top Bordeaux wineries, such as the first growth chateaux require bookings at least 6 to 8 months before your planned tour.
Can I Visit First Growth Bordeaux Chateaux?
Reservations at Bordeaux wineries are necessary as staff numbers are often limited, and tasting rooms can be small.  Also, unlike wineries in some other wine regions of the world, Bordeaux wineries aim to provide you with a very personalized and intimate experience. 
Bordeaux is a popular destination among wine lovers, so visit spots at the chateaux get filled up quickly, especially in the summer months and during the harvest season. I recommend booking your Bordeaux wine experiences well in advance even if you are working with a wine tourism company.
How to Make Reservations at Bordeaux Wineries?
1. Decide on the Bordeaux Wine Region You Plan to Visit
Most people choose between the Medoc, Saint- Emilion, Pomerol, Pessac-Leognan, and Sauternes.  Other choices include Entre-Deux-Mers, Cotes de Bordeaux, and others. 
It is best to focus on one region per day, as driving distances between Bordeaux wine regions can be significant.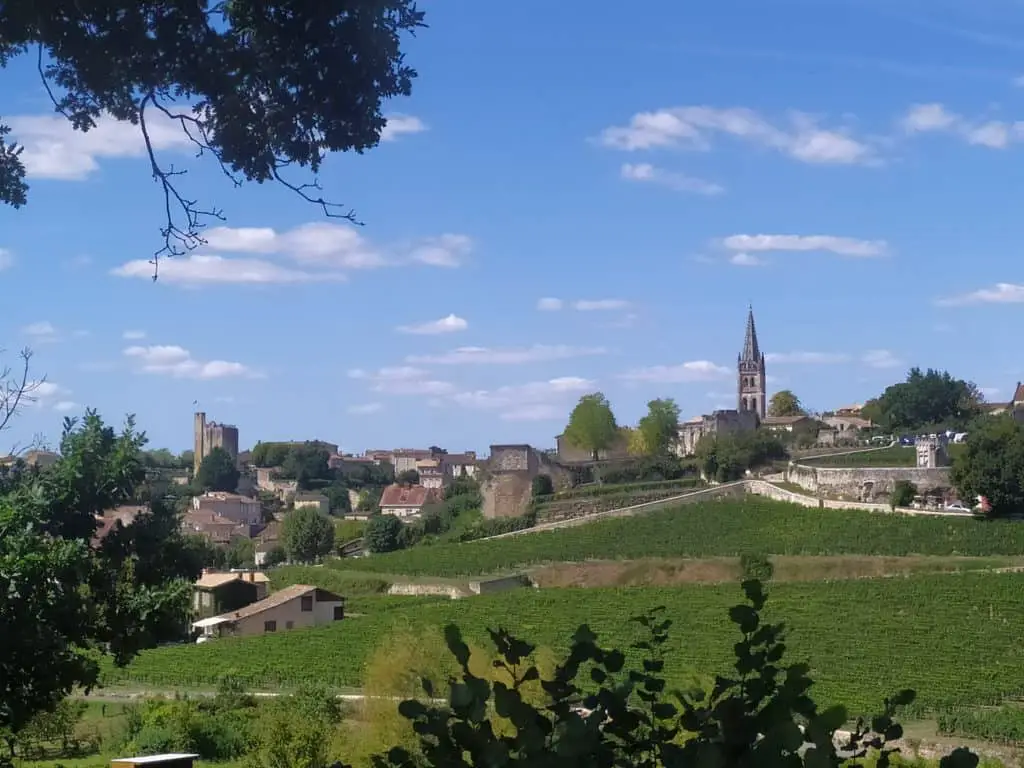 2. Select Wineries You Would Like to Visit
The most prestigious Bordeaux wineries are in high demand for visits and tastings.  If you still have a long time before your visit, you may be able to receive an appointment at the top wineries.  
On the contrary, if you are contacting Bordeaux chateaux only several days before your visit, do not waste time contacting the top wineries, as they are fully booked months ago.
It is also important to know that not all Bordeaux wineries are open for visits.  Forget Petrus, Le Pin, Ausone, and such.
In my Medoc Wine Tour Guide, I list wineries that accept visitors.  You can also easily find all the contact details of the Medoc chateaux.
3. Contact Your Shortlisted Wineries and Request Appointments
You can contact wineries by email, by phone, or through contact or a booking form on their website.
I recommend contacting wineries by email. This way, you will receive your visit confirmation and avoid misunderstanding.  Emails are answered on the same day or within a few days.
When making a reservation, mention your name, your phone number, the number of adults and kids in your party, the desired date and time, and the type of experience you would like to book.
Receive a confirmation email with the date, time, number of participants, and price.
IMPORTANT:  email the wine tourism department and not the general email of the chateaux.
To build your wine tour itinerary select 2 or 3 winery appointments per day that would work together in terms of start times, tour durations, and distances between chateaux.  Voila, your itinerary is ready!
It is important to not be late for your winery visits.  When making your reservations always ask how long the visit lasts and check the distances between wineries such that you can make it on time to your next chateau.   
If any winery appointments proposed to you do not work with your plan, as a courtesy to the winery, email or call the office to cancel the options.
I know all this may sound like a daunting task.  If you would like a professional to build your wine tour itinerary, the wine tour booking service is your other option.
5. Enjoy Your Bordeaux Wine Tours
Driving around Bordeaux wine regions is a treat.  If you do not have a designated driver, consider hiring a professional local driver.
If you want professionals to organize a tour for you, there is a number of wine tour companies in Bordeaux, that you can rely on, including mine.
Do I Need to Prepay My Bordeaux Wine Tastings?
Can I Drop in for a Wine Tasting at a Bordeaux Chateau?
From my experience, 95% of the time the answer is a no when we are talking about grand cru classe prestigious wineries.  I recommend calling before coming to a winery to save your time.
Recently, some top wineries have started drop-in tastings, for example, Chateau Leoville-Poyferre in Saint-Julien, however, they are still an exception.