Le Grand Hotel operated by Intercontinental is the Bordeaux landmark and is at the center of the city's life.
The hotel faces the 18th-century Grand Theater. 
Le Grand Hotel is right by the luxury shops and fine restaurants of the Golden Triangle district of Bordeaux, next to the Quinconces square, a stone throw away from the Quays of Bordeaux and the from the Saint-Pierre district, the hub of Bordeaux nightlife.
The Intercontinental is also very convenient if you want to get on one of the Bordeaux wine tours which usually depart from the Office of Tourism located across the square from the hotel.
Le Grand Hotel houses two excellent restaurants by Gordon Ramsay, one of them, Le Pressoir d'Argent is recognized by a Michelin-star.
Do not miss a Bordeaux sunset at the rooftop cocktail bar.
Hotel de Seze is also very conveniently located to everything in Bordeaux.  
The building in a Parisian style looks grand and classy.
The hotel offers cozy, beautiful rooms with large windows and balconies, excellent breakfasts on the terrace, the spa, and even the cigar room. 
You do not need a car, nor public transport to get to anywhere in Bordeaux center. However, if you are driving, there is a convenient underground garage right in front of the hotel.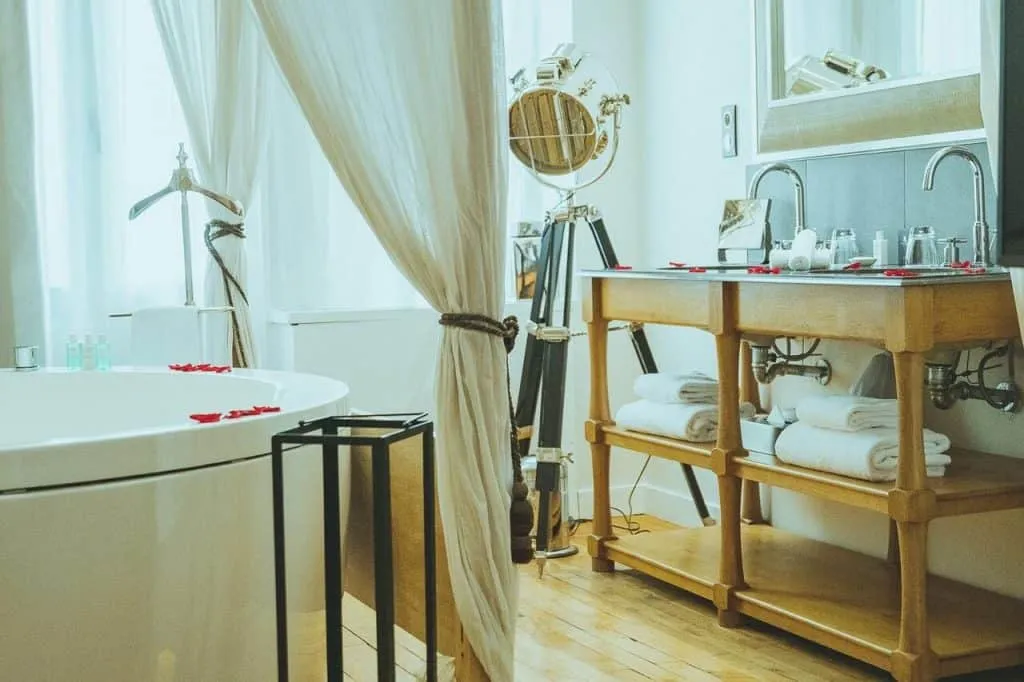 Le Boutique Hotel is a few minutes' walk from the hustle and bustle of Bordeaux, in a posh residential area.
The 18th-century building has been transformed into a chic, contemporary hotel with a spa in some rooms,  a cozy green courtyard, and a wonderful wine bar with a good selection of Bordeaux wines.
There are a couple of underground parking garages within a 5-10 minutes walk from the hotel.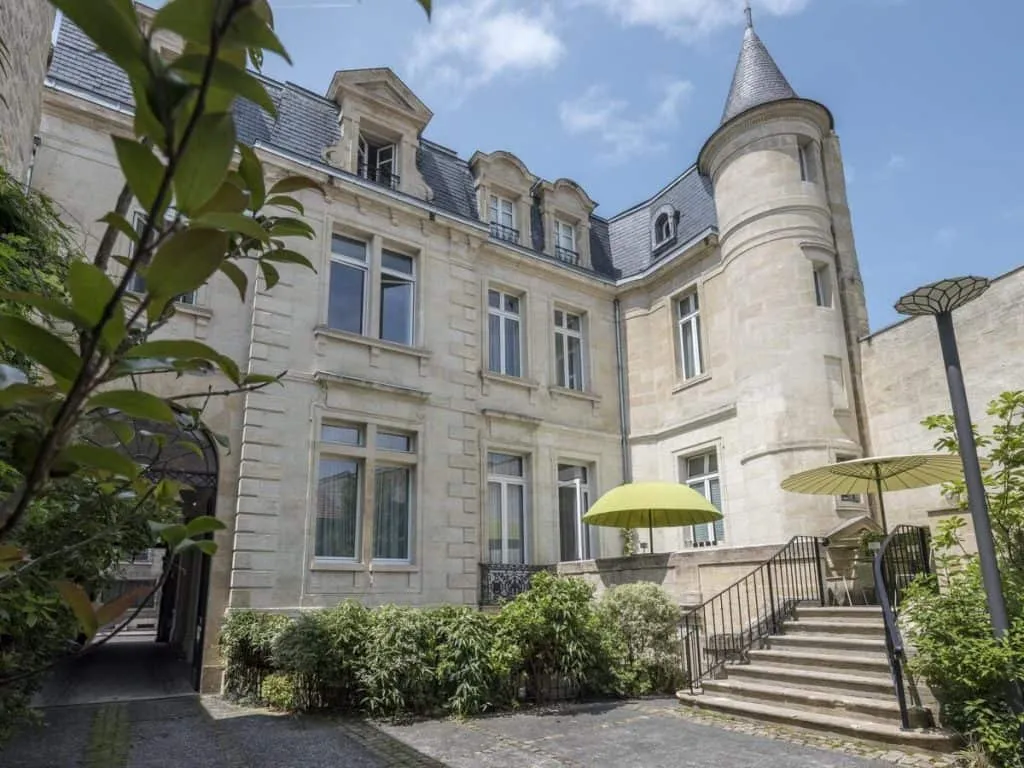 A 5-star hotel in the traditional French mansion reminding a classic chateau.   At Yndo Hotel, you will find top-notch hospitality, elegance, and luxury. 
Yndo Hotel has tucked away in a quiet neighborhood just a short 10-minute walk from the city center. 
The design mixes the classic French style of the building with contemporary furniture pieces by Tom Dixon and Hubert Legall. 
Enjoy breakfast or an aperitive in a stylish green courtyard away from crowds.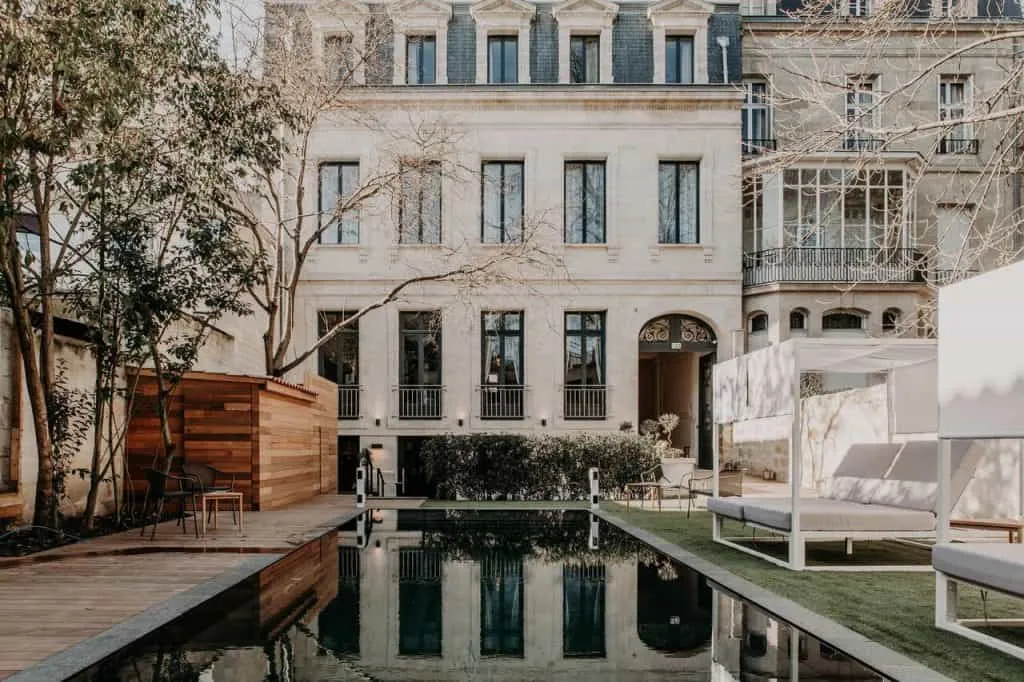 This five-star hotel in Bordeaux was originally a private residence. Today, it is a quiet boutique hotel with an outdoor pool, a rooftop terrace, a gourmet restaurant, and a cocktail bar. 
The hotel was named Le Palais Gallien in memory of the Gallo-Roman amphitheater, located nearby. 
You will be in a residential bourgeois neighborhood, just a few minutes' walk from the central part of Bordeaux.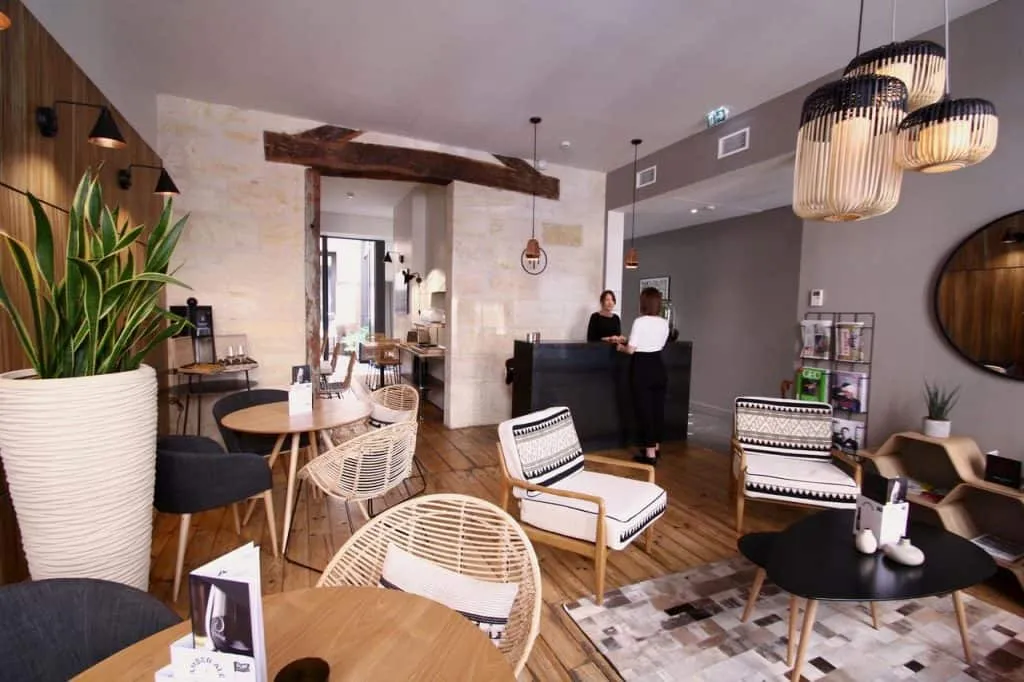 This small hotel in the center of Bordeaux not far from Allees Tourny, has a feel of real Bordeaux life.  You are on a residential street, in a traditional Bordeaux house with a cool wine shop in front.
Guests love small but very cozy rooms with balconies, excellent breakfast and friendly atmosphere.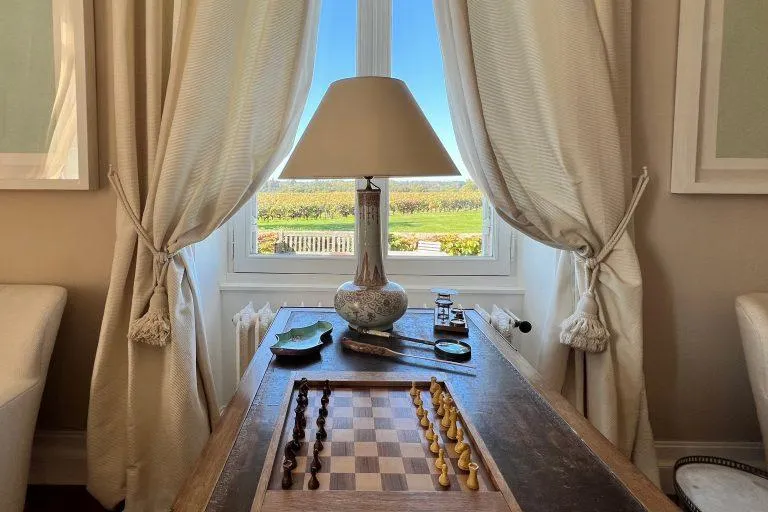 These are 8 luxury 5-star hotels in Bordeaux wine country with excellent views of vineyards and gastronomic restaurants.
Read More »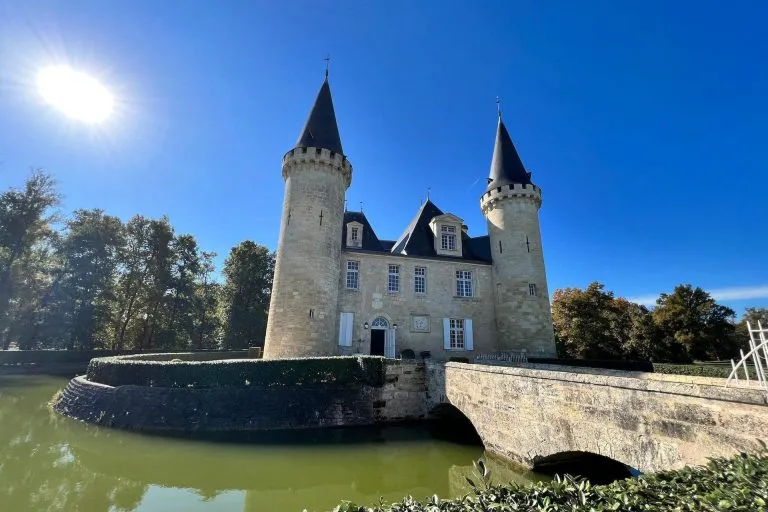 Here are my top places to stay in the Medoc wine country.  Choose among Labarde (Margaux), Pauillac, or Saint-Estephe.   
Read More »
Want to stay at a vineyard near Bordeaux? Check out these accommodation options on the right bank.
Read More »