Harvest season, or "vendanges" as the French call it, is an exciting time for winemakers and wine lovers. After months of hard work growing grapes, the harvest team takes it to the fields to start the winemaking process. And while it is a very busy time for the Bordeaux châteaux, it is also a time for locals and tourists to celebrate and participate in the harvest season.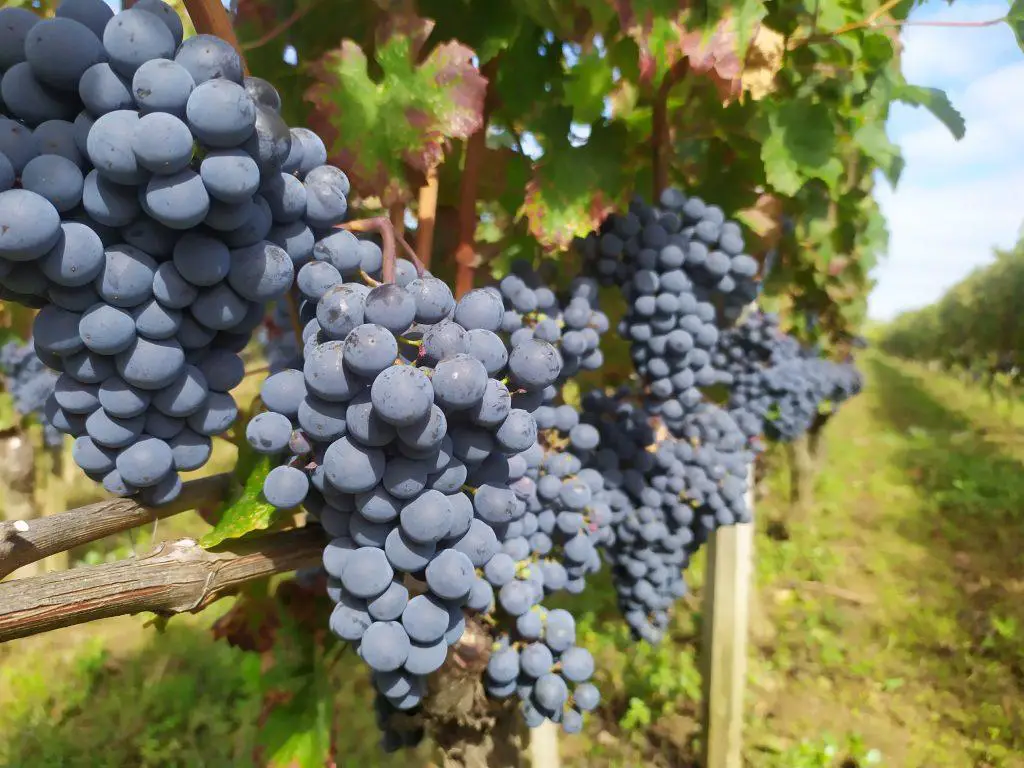 What Month Are Grapes Harvested in Bordeaux?
Bordeaux wineries usually start harvesting grapes in the month of September.  You have the best chance to see a harvest in Bordeaux between mid-September and mid-October.  At the same time, white grapes in the regions of Pessac-Leognan/Graves and Entre-deux-Mers ripen about two weeks earlier.  Harvesting in the region of Sauternes continues to late November and early December.
These harvest dates are only approximate, as many factors go into determining the harvest date as grape growers will want to harvest their crop at the optimal time which changes depending on the weather during each growing season.
Due to climate change, winemakers are having to pick their grapes earlier than ever before. Some Bordeaux wineries start their harvest as early as the middle or end of August. 
Best Season to Visit Bordeaux Wineries
Also, see my article about Visiting Bordeaux in September.
Can I Visit Wineries During Harvest in Bordeaux?
In general, Bordeaux wineries accept visitors during the harvest season even though access to some production areas may be limited. However, you may find some chateaux are closed during the grape picking and winemaking.  
Search for Bordeaux wineries available during harvest time in the Bordeaux Wineries Catalog with a Map.
I often get asked about Chateau Margaux and Chateau Lafite Rothschild.  If you plan to visit these wineries, book your wine tours well in advance and avoid the August to October time frame.
What to Expect on a Bordeaux Wine Tour During Harvesting?
There is a lot to see during your Bordeaux winery visits in September and October. You will likely see workers in the fields cutting the grapes and carrying bushels, tractors and trucks transporting large containers of harvested grapes, workers sorting berries, and huge vats full of fermenting juice.  
Most top wineries in Bordeaux practice hand-picking to avoid damage to precious berries.  Plus, pickers reject damaged bunches or those affected by the disease helping to collect the highest quality grapes. 
Harvesting starts in the early morning hours in an effort to keep berries cool and avoid unwanted oxidation and fermentation.  Harvesting stops during rainy days due to risks of rotting and juice dilution.
As you visit Bordeaux chateaux in September and October, you may see grape destemming, sorting, crushing (white), fermenting, punching down and pumping over.  Some of these processes are loud and messy.  Beware of pump hoses all around.  You may be rewarded by tasting some 3-day-old Cabernet Sauvignons.
My favorite part is seeing winemakers at work – constantly tasting juice, meticulously analyzing the chemical content of grapes from each plot, and deciding on the ideal time to pick berries.  
Can I Experience Grape Harvesting in Bordeaux?
Even during the harvest season, there may be days where harvesting stops due to rainy weather.  Besides harvesting is done at an optimal time which can be different for every plot of land and grape variety.  Things like weekends, lack of workers or overflown facilities can be a factor sometimes as well.  
That is to say that harvesting does not take place continuously during the harvest season, but you can see some exciting winemaking processes here and there.
Many of my wine tour clients are interested in the grape picking experience.  It appears that due to insurance and labor laws in France winemakers are reluctant to allow volunteers in their vineyards.  As a matter of fact, this task of picking grapes is not only hard in hot conditions, but also requires some skills in selecting the right bunches.
However, at some wineries invite you to enjoy their harvesting experiences.  Apart from standard wine tours in various regions of Bordeaux, like Saint-Émilion, Margaux, Pomerol, and more, there are some unique harvest-focused activities that occur in Bordeaux in September.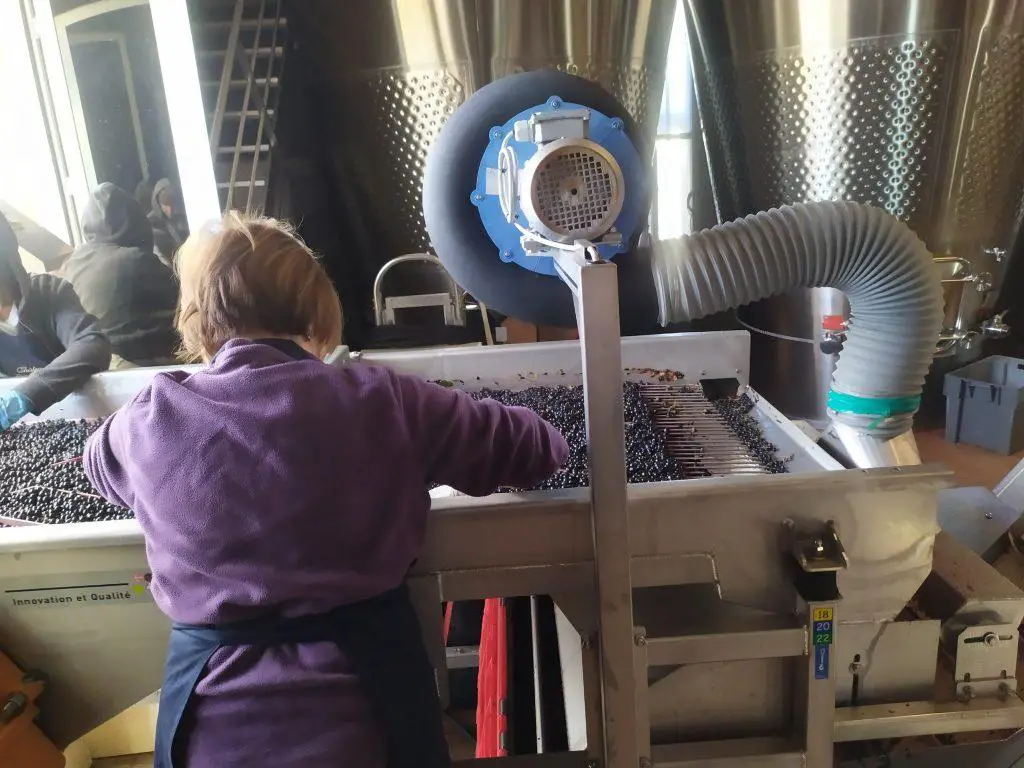 Which Bordeaux Wineries Offer Harvest Experience?
At harvest time, Château Gruaud Larose opens its doors to witness the birth of its wine. A lunch in the company of a hundred grape pickers is preceded by an in-depth visit of the vineyard, a tasting of the different grape varieties, a tasting of the must, as well as the first and second wine. A chance to share a nice moment in the purest Médoc style, in a warm and relaxed atmosphere.
Château Mangot offers a unique harvest day experience at the end of September for visitors to explore the vineyards, taste the grapes, and tour the cellars. As a way to celebrate the harvest, visitors can tour the vineyards and watch the workers up close as they harvest grapes. The experience ends with a buffet meal and a tasting workshop.
Chateau du Payre, Entre-Deux-Mers
Château du Payre offers visitors the opportunity to adopt a row of vines. Before your visit, choose your vines online and give them a fun name. Throughout the year you will receive updates from the winery about the growing progress. Then, during the last weekend of September, head to Bordeaux to participate in a grape harvest workshop at the estate where you will be able to help pick your grapes. 
During your visit enjoy a guided tour and tasting with the winemaker. The experience also includes a discovery box with six bottles from the winery and a local meal at the estate. You can stay in one of the beautiful chateau rooms.
Grape Harvest Celebrations in Bordeaux
The Harvest Festival In Bordeaux
This four-day event occurs at the beginning of September, although dates do vary each year, to celebrate the start of the harvest season in Bordeaux. Located in the Triangle d'Or district, visitors can expect jazz concerts, wine-making workshops from producers, and an extended terrace featuring local restaurants that allow you to taste different Bordeaux wines.
"Ban des Vendange" In Saint Emilion
In many wine regions in France, there is a decreed date that winemakers are authorized to start their harvest after. Anything earlier than that date is not allowed. In one of Bordeaux's best regions, Saint-Émilion, the Ban des Vendange Festival is put on to celebrate the start of the harvest. 
Saint-Émilion's vineyards are labeled a UNESCO world heritage site, so a visit to the region should be on your itinerary no matter what month you visit. Still, timing your visit during this celebration is a great way to see the start of the harvest season. 
Ban des Vendange in Saint-Emilion ceremony takes place around mid-September.  Check the exact dates here.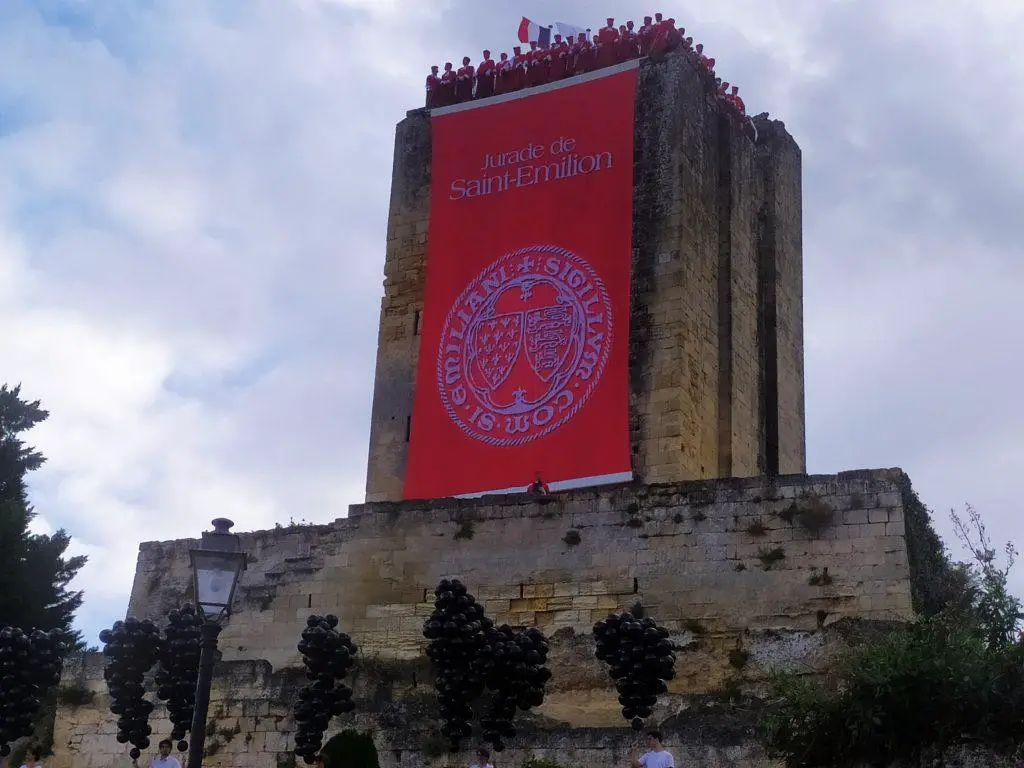 Can I Stay at a Bordeaux Winery During Harvest?
I think staying at a vineyard during harvest is a great idea if you do not mind to be disturbed by tractors and grape pickers in the surrounding vineyards.
See my recommendations for Bordeaux winery stays on the Right Bank, on the Left Bank and in Sauternes.
What to Wear to Bordeaux Wineries During Harvest?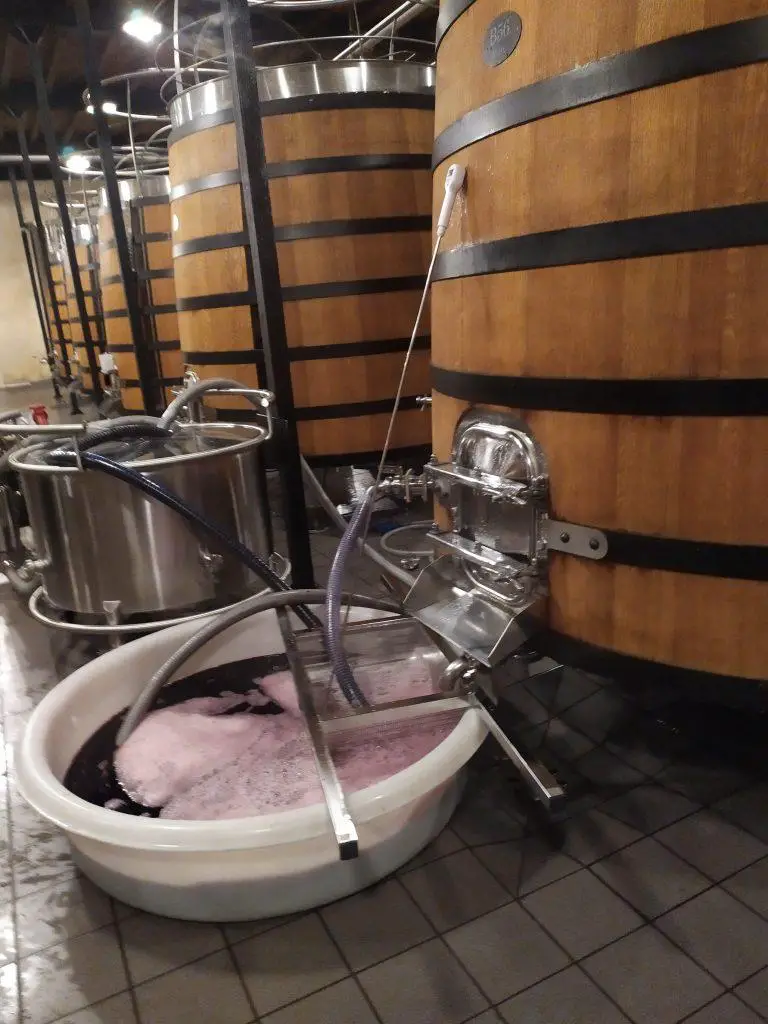 There is no dress code at Bordeaux wineries, however during harvest, I would recommend avoiding white clothes and nice shoes.  There is wine everywhere inside the wineries.  Perhaps, it is best to wear a comfy closed-toe pair.
See more on What to Wear for a Wine Tour in France.

Visiting Bordeaux is always a unique experience and perfect for wine lovers. For those looking to learn more about how wine is made and see first hand how the process occurs, a stop by Bordeaux in September is perfect. From harvest celebrations to special tours, there is plenty to see and do in Bordeaux in September.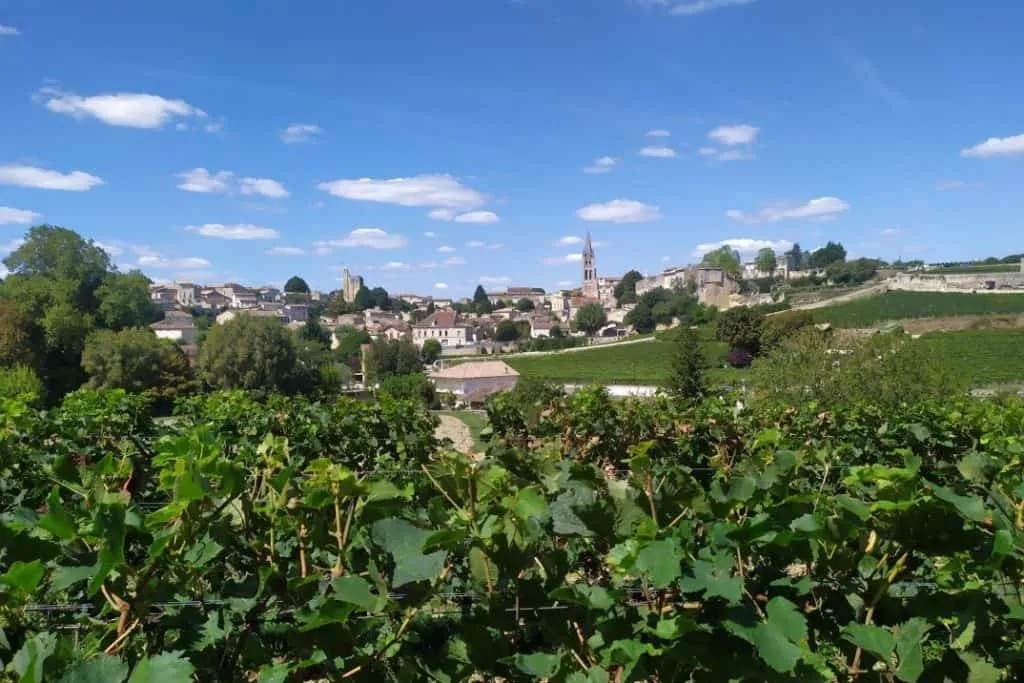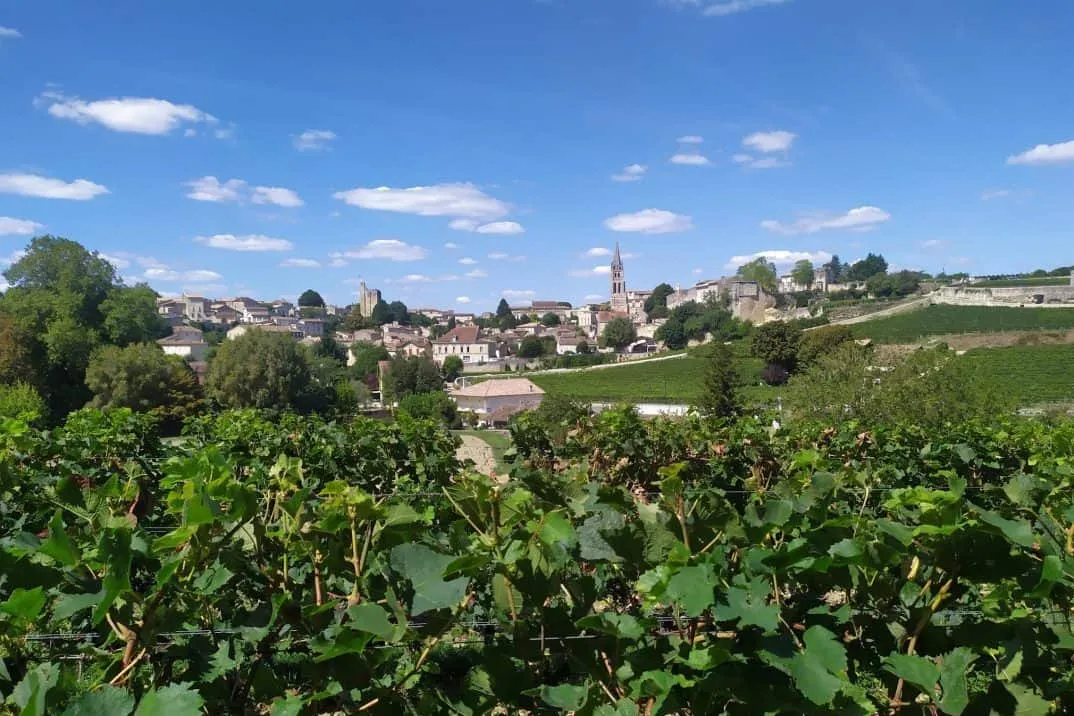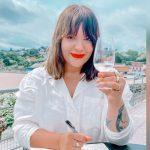 Jessica Blanarik is an American wine and travel tourism writer.  She is currently receiving her master's degree in Wine Tourism with the Wintour Erasmus Mundus program in Spain, France, and Portugal. She believes wine is not only delicious but also an important unifier of people and cultures. You can find more of her work at www.jessisjourney.com.