Yes, Uber operates in Bordeaux.  Use your Uber app to order Bordeaux airport pickup or city rides.
Travel from the Bordeaux Merignac Airport (BOD) to the city center will take approximately 25 minutes and cost between 30 and 40 euros, depending on the day.
Here are some tips on using Uber in Bordeaux:
– Uber may not be able to access all streets in the city center as some of them are only open to residents.
– Organizing an Uber pickup in Old Bordeaux is problematic due to limited access and lack of waiting spaces.  If you need to be picked up at Bordeaux center, walk over to streets with through traffic such as Rue Esprit des Lois near Place de La Comedie, to Place Jean Jaures, or Place Pey Berland.  Uber cars have no place to stop on the quays of the Garrone river.
– In my experience, most Uber drivers do not speak English.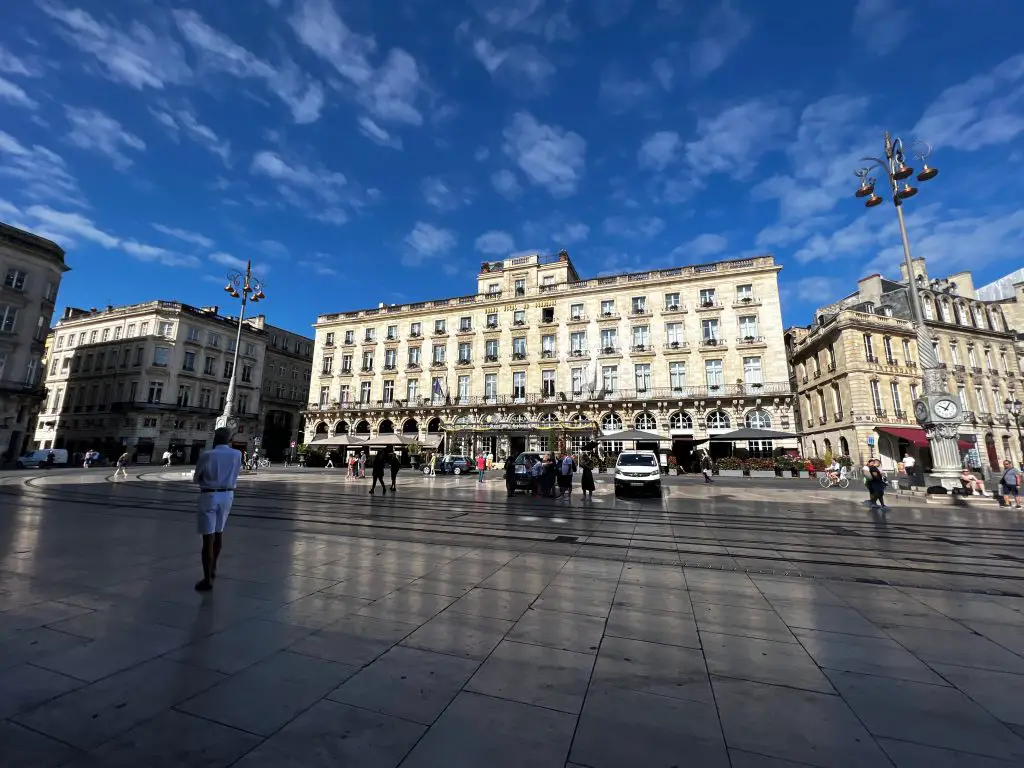 Private drivers in Bordeaux serve the airport and all other destinations including the Bordeaux wine country.
There is usually a choice of higher-end cars and vans for up to 7 passengers.