Visitors flock to Bordeaux each year to taste some of the best wines in the world. Known for its bold reds, delicate whites, sweet wines, and clarets, Bordeaux has a lot to offer. 
And while it is hard to come by a "bad" wine in Bordeaux, many visitors seek out the best of the best wines to taste. So if you're looking to try some premier grand cru wines in Bordeaux or visit the first growth wineries, let's uncover how to do just that.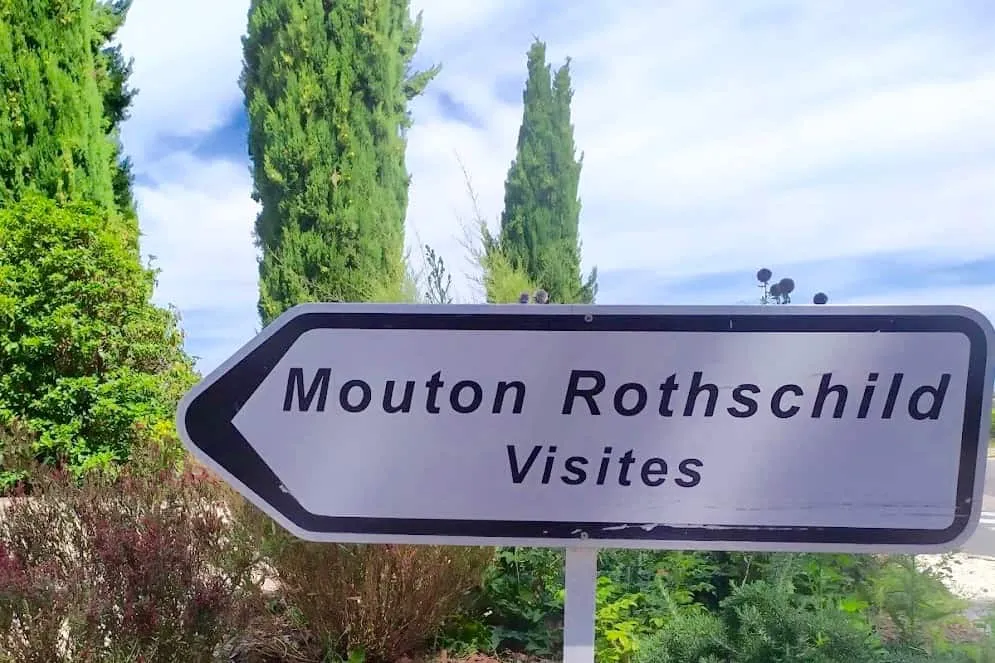 What is a First Growth Winery in Bordeaux?
In 1855, Napoleon III ordered the development of a classification system for Bordeaux wines to be presented at the Exposition Universelle de Paris. 
This classification system is known as the Bordeaux Classification of 1855 and ranked wines from first to fifth growth.  The system helped to set a benchmark for the highest quality wines of Bordeaux.  In this classification system, the Left Bank wineries were ranked including those in the regions of the Medoc, Sauternes, Barsac, and Pessac. 
In the initial ranking of the Medoc, Château Lafite Rothschild, Château Latour Pauillac, Château Margaux were given first growth status. In 1973, Château Mouton Rothschild joined the ranks.
Château Haut-Brion is the only Pessac-Leognan winery classified first growth in 1855.
Other wine regions of Bordeaux, such as Saint-Emilion, have their own classifications.  The first growth of Saint-Emilion currently lists Chateau Pavie as Premier Grand Cru Classe A and 14 wineries in the Premier Grand Cru Classe B tier.  The classification in the Saint-Emilion appellation is more fluid and is reviewed every 10 years.
In Sauternes and Barsac, Chateau D'Yquem was classified in 1855 as the only Premier cru supérieur.  There are 11 other first growth wineries in this wine region producing famous sweet white wines: Château Climens, Château Coutet, Château Guiraud, Château Clos Haut Peyraguey, Château Lafaurie-Peyraguey, Château Rayne-Vigneau, Château Suduiraut, Château La Tour Blanche, Château Rieussec, Château Rabaud Promis, and Château Sigalas-Rabaud.
The first growth wineries are referred to as Premier Grand Cru Classe in French.
Are First Growth Wineries of Bordeaux Worth Visiting?
Absolutely, they are.  The Premier Grand Cru Classe are the top wineries of the Bordeaux region. They proved their reputation by producing legendary Bordeaux wines for hundreds of years. The premier grand cru classe chateaux have exceptional plots of land, rich history, and often magnificent castles.
Is it Possible to Visit First Growth Chateaux of Bordeaux?
While some Bordeaux first growths are possible to visit, you have to time your visit carefully.
Unfortunately, last-minute requests will not be honored.  Some first-growth wineries are closed during harvest (August to October).
First-growth wineries are typically closed on weekends except for Chateau D'Yquem which is open 7 days a week.
How Much is a Tasting at First Growth Chateaux of Bordeaux
The first growth wineries of Bordeaux have drastically different approaches to accepting visitors.  Some offer free visits without a tasting or with a small sip, while others offer premium vertical tastings.
Wine tasting at the first growth wineries can range from nothing to 2,000 euros.
It is not unusual to pay between 50 and 100 euros per person at Bordeaux top chateaux.
Can You Visit Chateau Haut-Brion?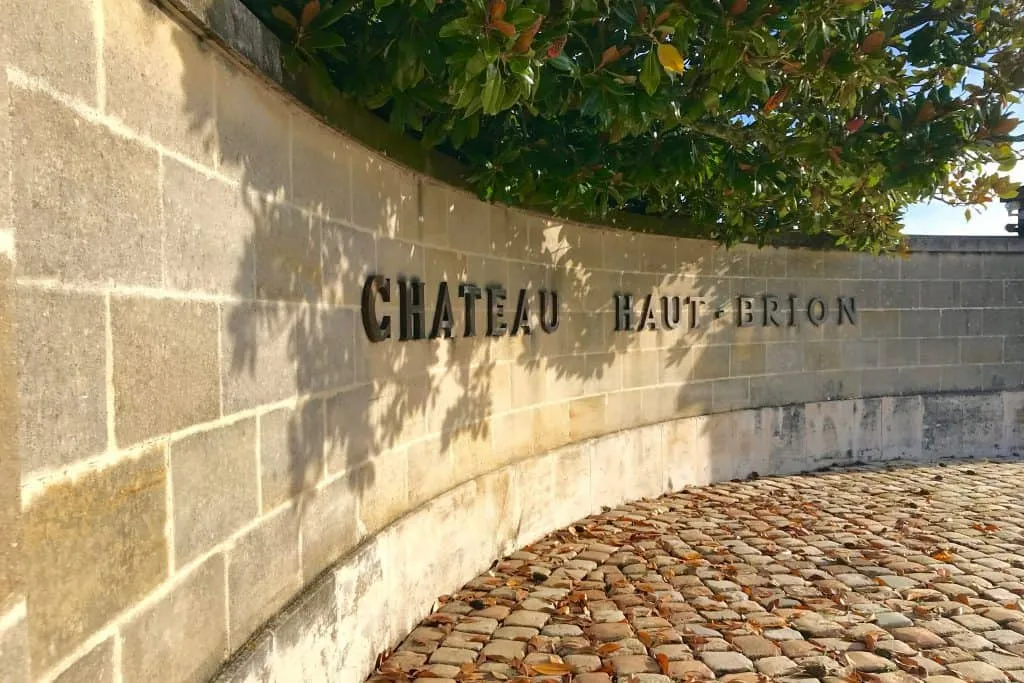 Yes, but not before 2025. 
Château Haut-Brion is currently closed for visits due to renovations.
You can still visit their sister-winery, Château La Mission Haut-Brion.  
Fill out the request form on the website, or ask your wine tour professional to help.  Advance reservations are recommended.  
The chateau is located in Pessac, just a few kilometers from Bordeaux city center.  Chateau Haut-Brion houses a luxury wine boutique on the premises where you can buy the praised wines of Domaine Clarence Dillon.
Can You Visit Château Latour?
Château Latour primarily offers wine tours for wine professionals looking to visit the estate. 
If you are a regular buyer of Chateau Latour wines, you may contact your Bordeaux wine distributor who could organize a tour for you.
Can You Visit Château Lafite Rothschild?
Château Lafite Rothschild has been known for centuries as the "leader among fine wines" and offers all visitors the opportunity to taste these wines. 
Tours to Château Lafite Rothschild are by appointment only Monday through Friday. To request an appointment, email visites@lafite.com. 
Tours are provided in both French and English and can accommodate up to eight people per group or private individual tours as well. All tours also include a tasting onsite after the visit. Keep in mind that from August until the end of October, Château Lafite Rothschild is closed. 
Please plan your visit several months in advance. 
Can You Visit Château Mouton Rothschild?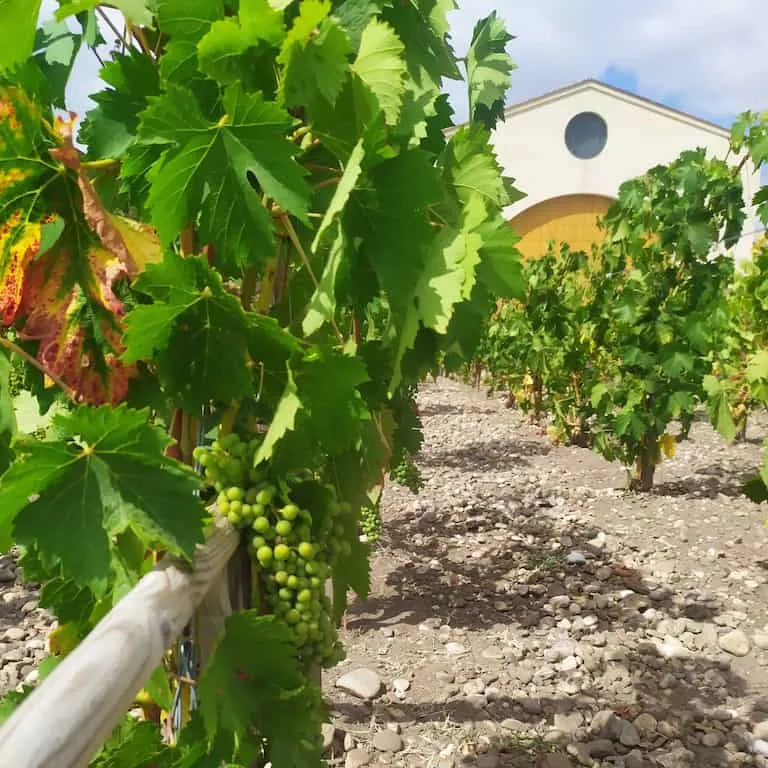 From wine professionals to wine enthusiasts, Château Mouton Rothschild opens their doors to all visitors. 
However, it is important to note that in order to tour the château's old vineyards, cellars, winery, and two museums, you will need to reserve an appointment at least two months in advance. The earlier you book your tour the better, as visits to Château Mouton Rothschild fill up quickly and availability is limited.  
Most tours are held in groups of 15 people and last over 2 tours.  Tasting is usually included in the tour.
You can buy some of the vintages of the famous wines at the Chateau boutique.
Can You Visit Château Margaux?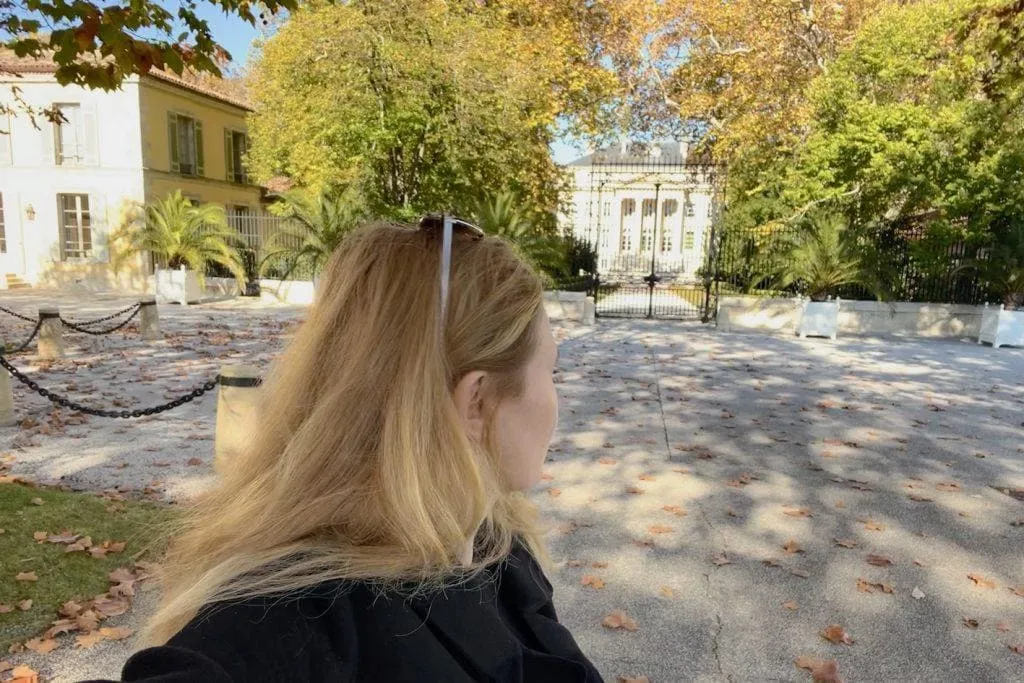 Château Margaux is one of the most prestigious wineries in the world, making it very difficult to secure a visit.
However, booking a tour is not entirely impossible if done months in advance.
Visits to the cellars are by appointment only Monday to Friday but are not available in August or during the harvest period.
If you are unable to nab a coveted reservation, it is possible to walk past the château and take photos of the famous building from the exterior.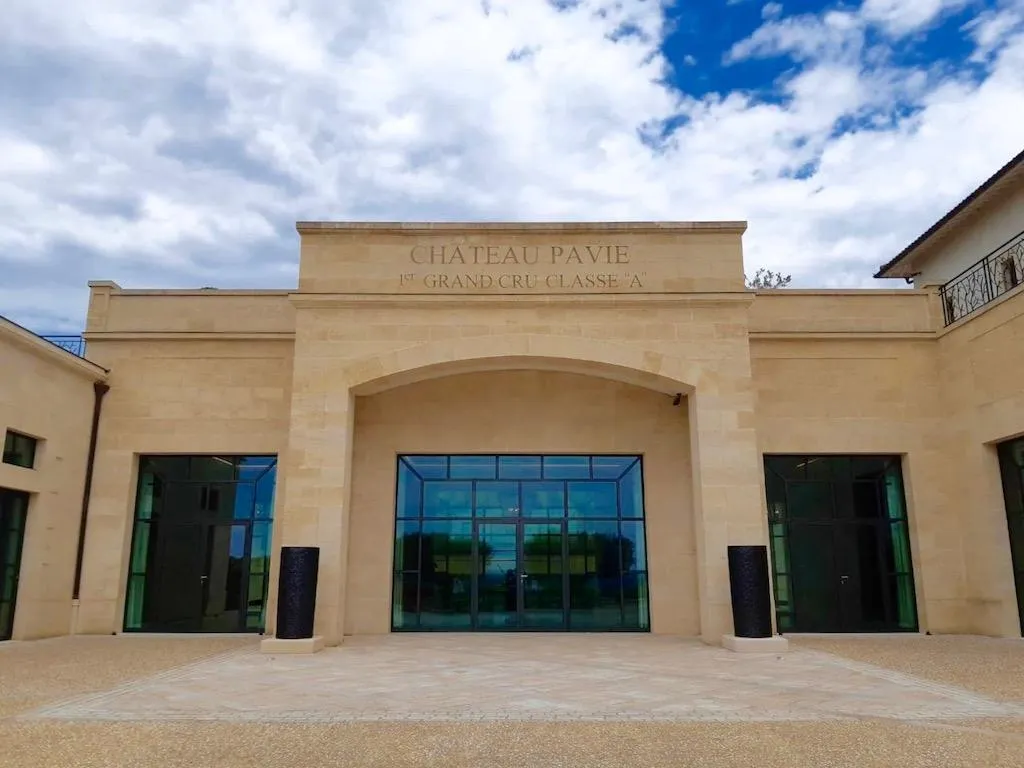 Yes, Chateau Pavie, the first growth A of Saint-Emilion is open to the public Monday through Friday and offers simple tastings as well as amazing verticals. 
Book your visit on the website several months in advance.  
Tip:  It may be easier to secure a visit for patrons of the 5-star Hotel de Pavie in Saint-Emilion run by the Perse Family, the owners of Chateau Pavie.
Can You Visit Chateau D'Yquem?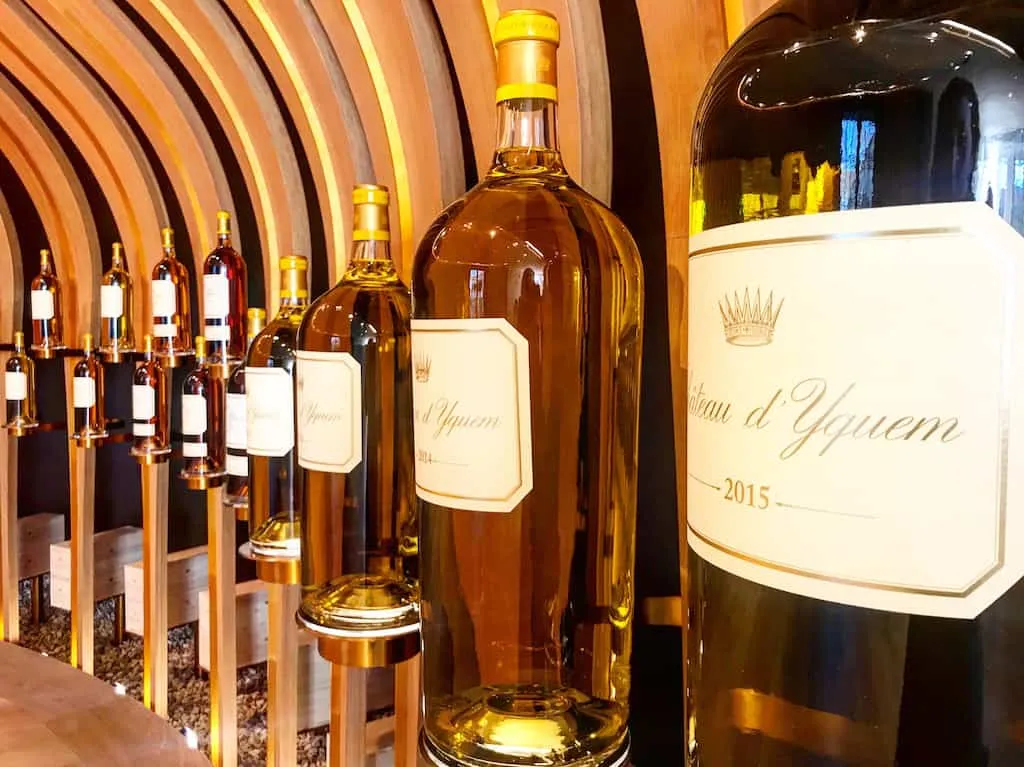 Good news!  You can visit Chateau D'Yquem 7 days a week except for some holiday closures.  Book your visit on the chateau's website.
The chateau reminds me of a medieval castle. Excellent vertical tastings of their ambrosia-like wines are available.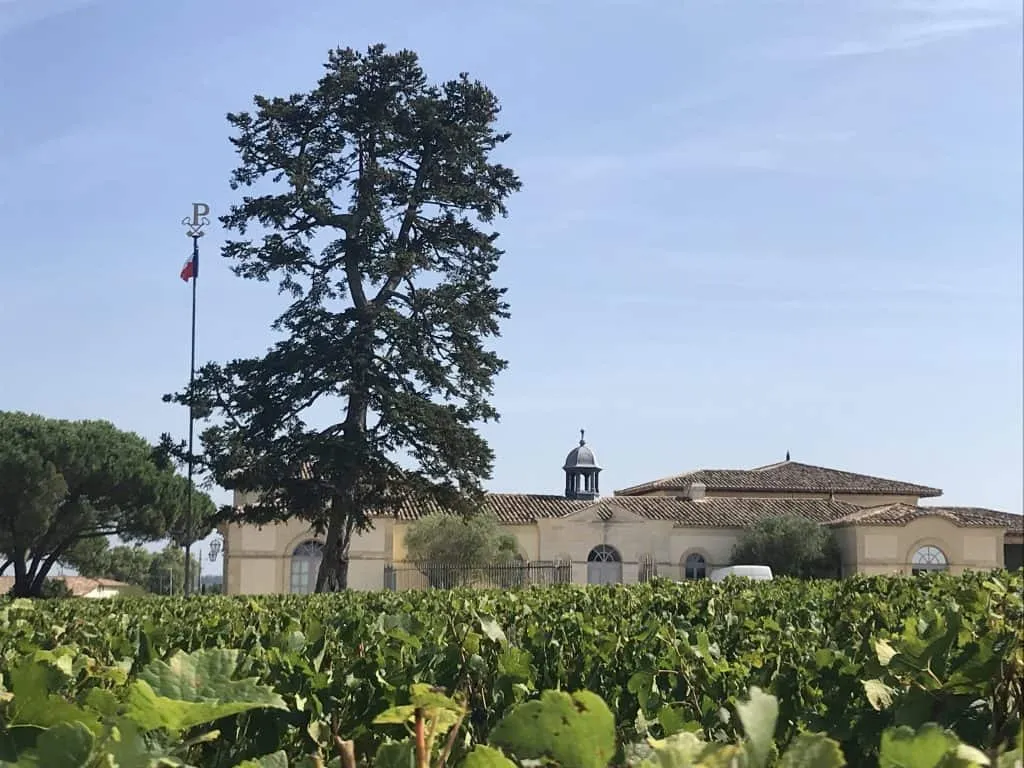 Petrus is a legend of Pomerol on the Right Bank.  The chateau is not formally the first-growth, but it has an impeccable reputation.  Notably, Petrus is one of the most expensive wines in Bordeaux. 
Unfortunately, Petrus is closed to the public.
Can You Visit Chateau Cheval Blanc?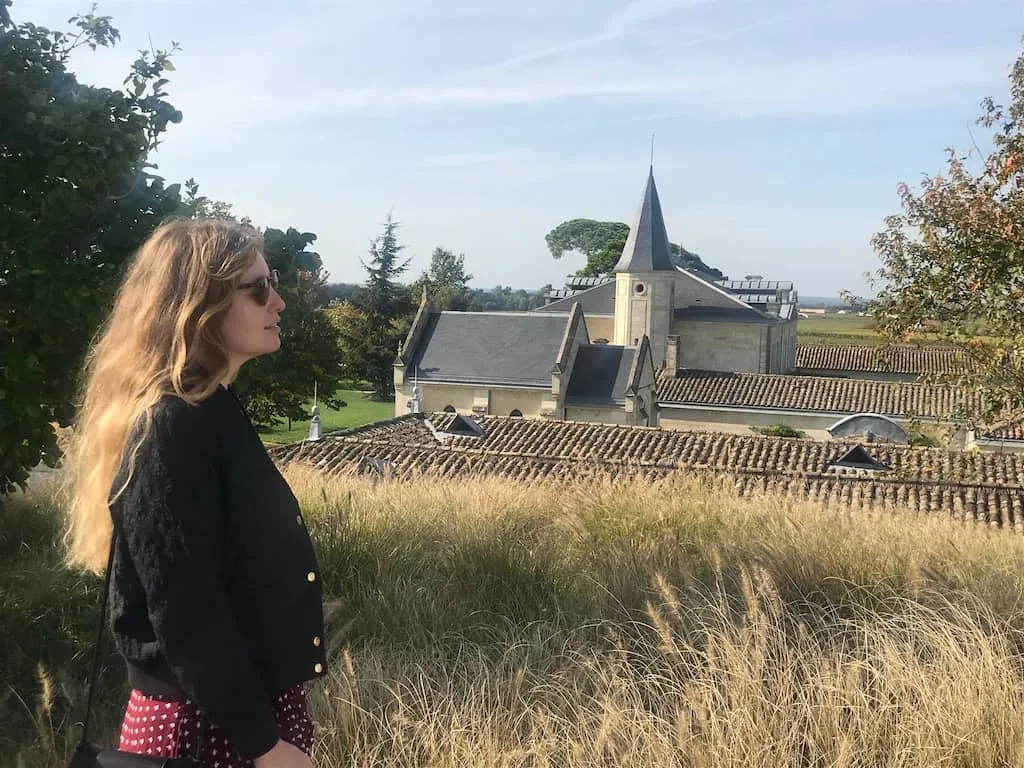 Chateau Cheval Blanc is open only for wine professionals and buyers. 
Tip:  You can visit the chateau during the LVMH doors open days.  However, no wine tasting is included.
Tip:  Have lunch with views on Chateau Cheval Blanc at Restaurant La Terrace Rouge
What If the First Growth Chateaux Are Not Avaialble to Visit?
Do not worry.  There are several thousand wineries in Bordeaux. 
Some excellent grand cru classe wineries are open to the public and offer unforgettable wine tastings and experiences.
After all, the classification was done back in 1855.  In the past decades,  Bordeaux wineries have dramatically improved the quality of their wine.  
Many Bordeaux wineries focus on providing excellent experiences to wine lovers.  For example, chateaux offer well-thought vertical and horizontal tastings, wine and food pairings, and cooking classes – all in beautiful settings with friendly and knowledgeable guides.
Do not miss out on visiting authentic family wineries in Bordeaux.
In short, my advice is to collect wonderful Bordeaux experiences rather than going only for prestigious names.  Ask your wine tour organizer about their favourite wine tastings.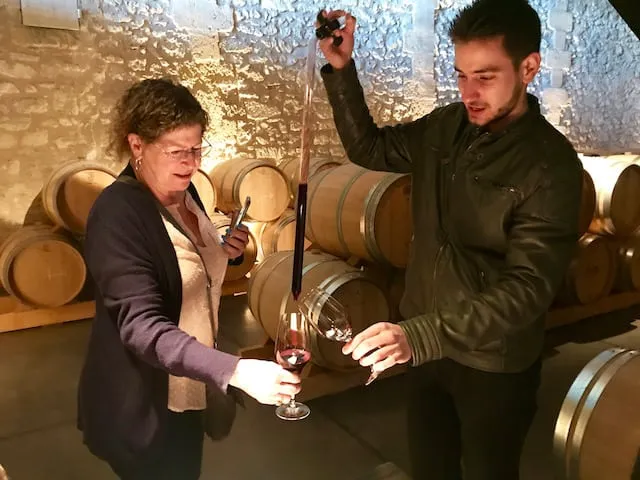 A visit to a first growth winery is sure to reveal what makes the wines of Bordeaux so prestigious. While not every premier grand cru winery is accommodating to visitors, there are many châteaux that offer the opportunity for visitors to get a peek behind their exquisite doors. 
If you are hoping to visit a first growth winery during your stay in Bordeaux, book as far in advance as possible to ensure you are able to get a coveted appointment.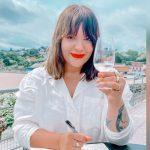 Jessica Blanarik is an American wine and travel tourism writer.  She is currently receiving her master's degree in Wine Tourism with the Wintour Erasmus Mundus program in Spain, France, and Portugal. She believes wine is not only delicious but also an important unifier of people and cultures. You can find more of her work at www.jessisjourney.com.