A wine region like no other, Bordeaux is known for drawing in millions of visitors each year to tour wineries and taste world-class wines. 
While often thought of as a region that produces bold, red wines, tucked away in the southeastern corner of Bordeaux lies the region of Sauternes known for its sweet white wines.  
While exploring Bordeaux, Sauternes is well worth a visit for its unique châteaux, delectable honey-like wines, and picturesque landscapes.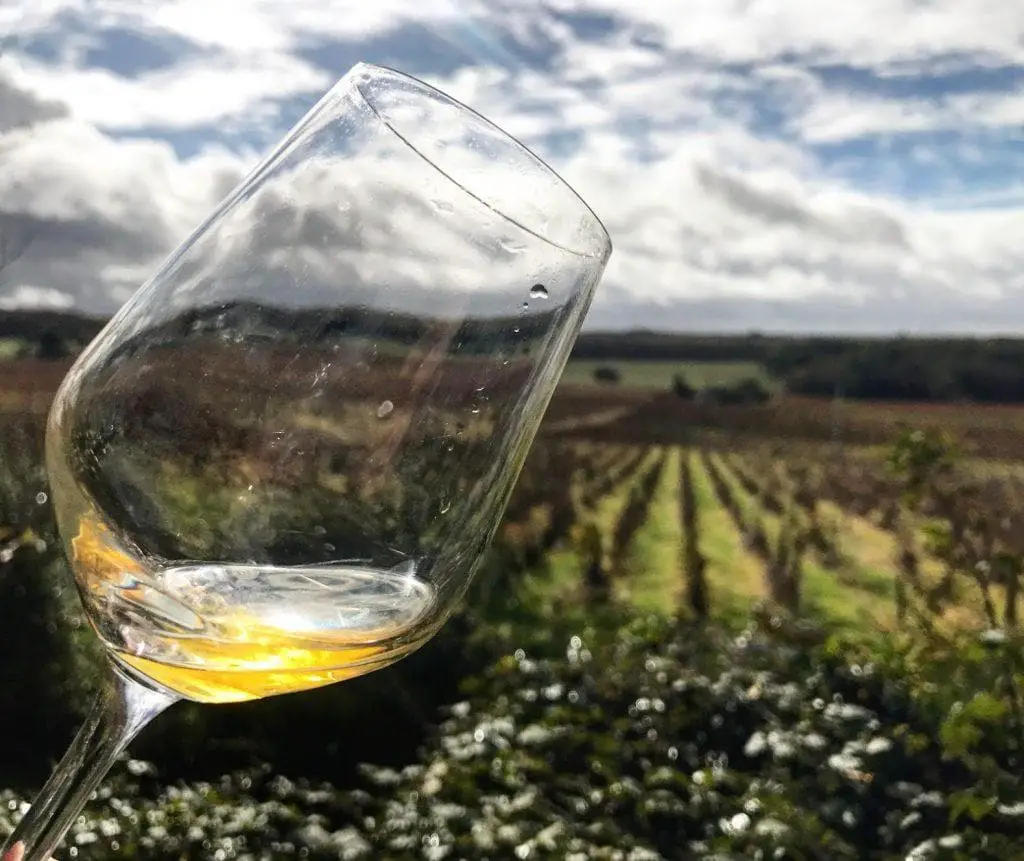 Sauternes is located about 40 km southeast of the city of Bordeaux. It's found along a low plateau. The region is known for morning fogs which give way to the warm afternoon sun. 
Due to this, the region of Sauternes is in the perfect location and weather conditions for the phenomenon of noble rot which plays a key role in making of their sweet wines.
What Wines Are Made In Sauternes?
The region of Sauternes is known for its sweet white wines. 
In order to be labeled as Sauternes, the wine must use either Sémillon, Sauvignon Blanc, or Muscadelle grape varieties. 
Due to their geographic positioning and unique climate, Sauternes wineries use noble rot to create sweet, yet acidic wines with complex flavors.  Sauternes wines often have stone and tropical fruit notes, such as apricot or mango.  Honeycomb, nutty, and butterscotch notes may develop in Sauternes wines through aging. 
The balance of acidity and sugar content contributes to high aging potential of Sauternes wines. A bottle of wine from a premier cru winery can last in a cellar for fifty to one hundred years and still be enjoyable to drink.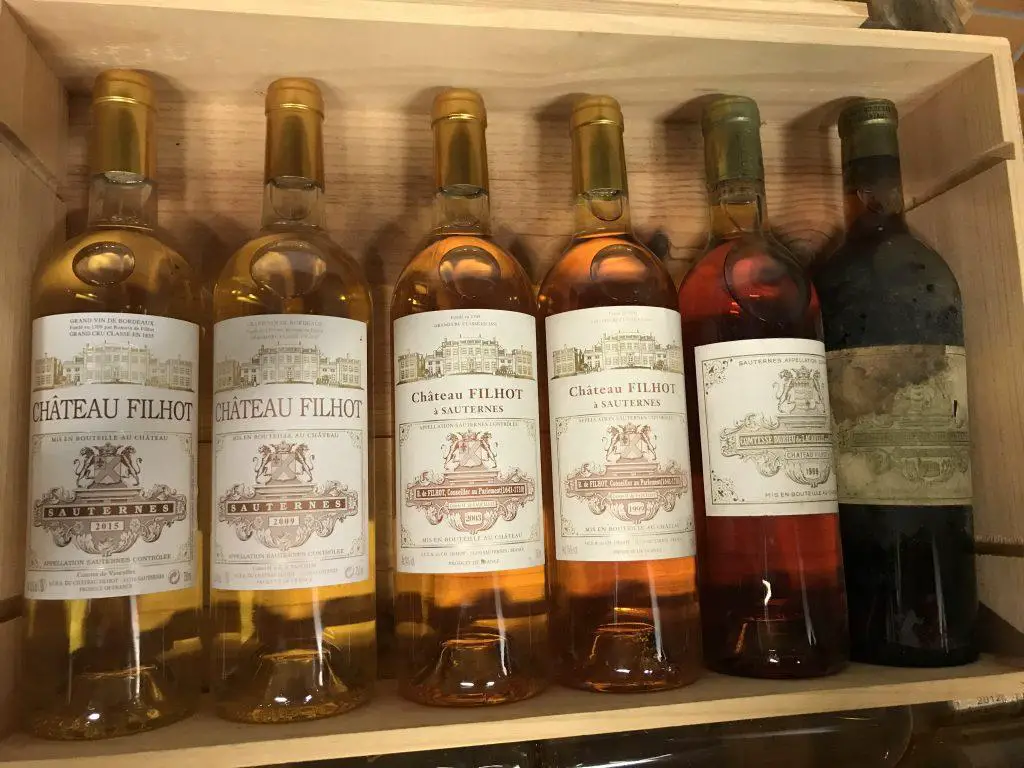 How Can You Get To Sauternes?
The closest train station to Sauternes is Gare de Langon. By taking a train from Gare Bordeaux Saint-Jean in Bordeaux city, you can arrive at Gare de Langon in thirty to forty minutes, depending on the train you take. However, upon arrival at Gare de Langon, you will need to either take a taxi or rent a car to get to the towns of Sauternes or Barsac and to the wineries you want to visit as it is not a walkable region. 
Overall, the best way to visit Sauternes is by renting a car. This ensures that you are able to visit as many wineries as you wish on your own schedule.
Another option is a private wine tour to Sauternes.  
What Are The Best Wineries In Sauternes?
There are many amazing wineries worth visiting in Sauternes, from large and famous Premier Cru châteaux to smaller family-run wineries. 
We think that the following châteaux are worth adding to your itinerary for a tour and tasting during your time in Sauternes.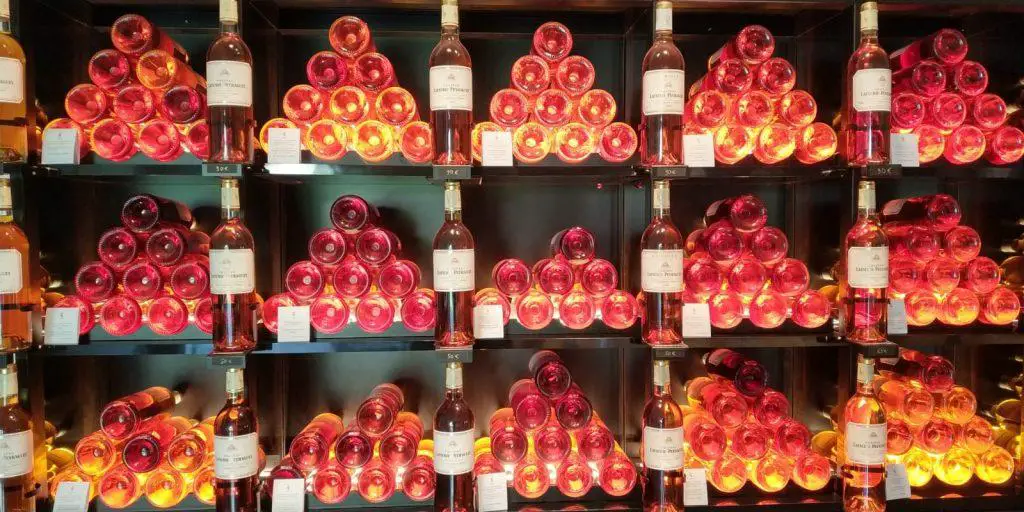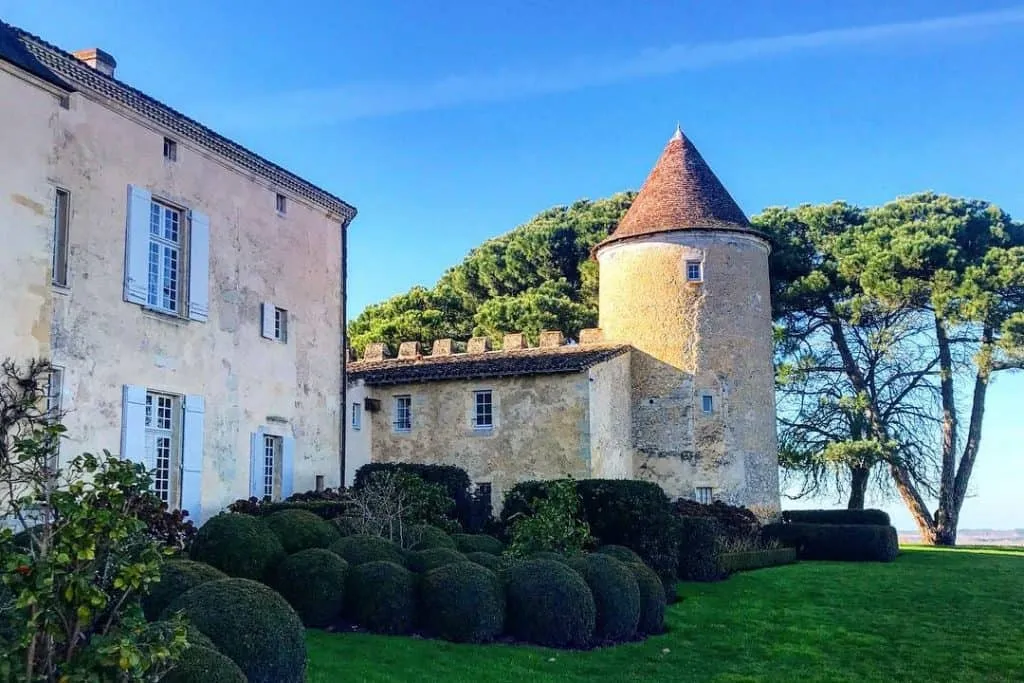 Website: www.yquem.fr
About: For Mozart fans, Château d'Yquem will be like music to your ears! Inspired by the stunning silence that occurs after an audience listens to a piece by Mozart.  The exquisite wines and the stunning property of the only superior first-growth chateau will leave you impressed.
The good news is that Château d'Yquem is open to the public.  The winery offers three tour options. First, they offer a "Discovery" tour that includes a tasting of their 2017 vintage. Second, they offer an "Anthology" tour that allows participants to taste and compare their 2005 and 2015 vintages. Lastly, they offer the "Trilogy" tour that compares their 2005, 2009 and 2017 vintages. Tours and tastings last for 90 minutes and cost between 83 and 300 euros per person.
Chateau D'Yquem is open. 7 days a week.  Atlas Bordeaux organizes private wine tours to Chateau D'Yquem.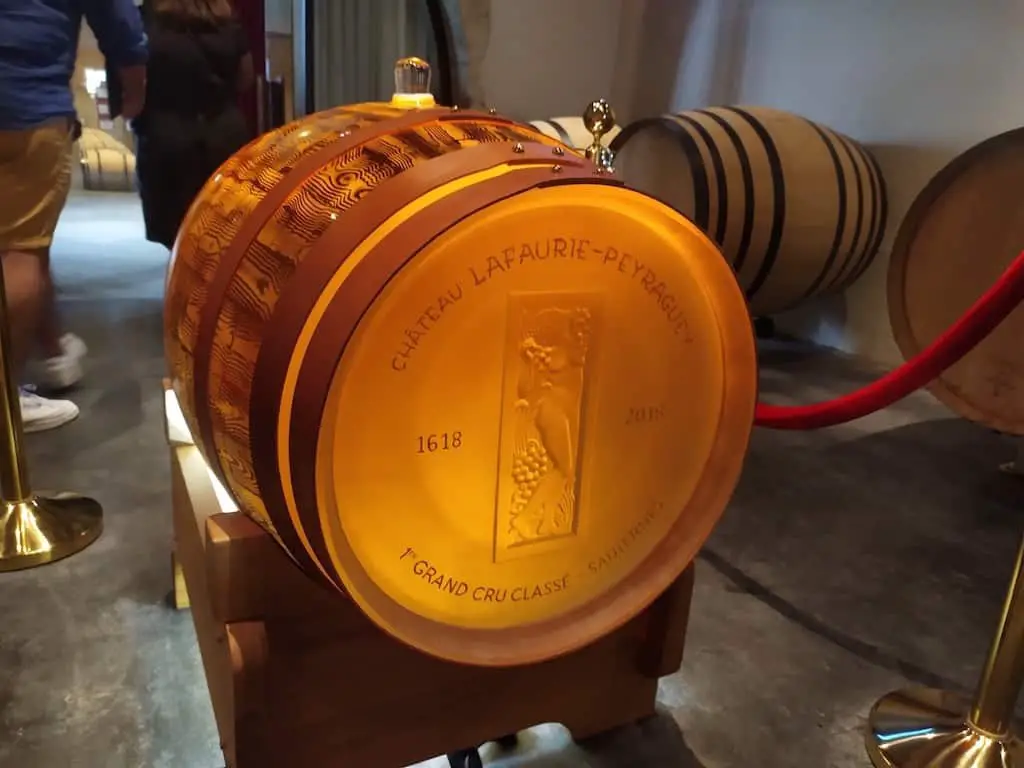 Website: www.chateau-lafaurie-peyraguey.com
About: Château Lafaurie-Peyraguey is a stunning Premier Grand Cru Classé that will have you swimming in a sea of exotic flowers and fruits. 
From their high-end cellar, Lalique crystal barrel, onsite chapel, and luxurious hotel that will have you sleeping among the vines, you are sure to have an amazing experience. 
The chateau features a 2 Michelin-star gastronomic restaurant Lalique, which might well be the top restaurant in Sauternes.
Tours and tastings are by reservation only, so make sure to book before you go.  In our experience, it is best to book at least six weeks in advance.  
Website: www.chateauguiraud.com
About: This Premier Grand Cru Classé château is a must-see spot in Sauternes. As a leader in Sauternes's natural environmental practices movement, Château Guiraud prioritizes "letting nature take its course" both on the vines and in the environment. 
Around the property, you will find multiple bird and bat houses and insect hotels, all aimed at preserving the biodiversity on the property. 
My tour of Chateau Guiraud started in the garden overlooking the vineyards of Sauternes where I was treated to a glass of chilled dry white wine.
Château Guiraud is open for tours seven days a week and offers a wide range of unique experiences. Tour the vineyards by bike on an electric bike tour, compare different vintages in a vertical tasting option, or feel like royalty in a caviar and wine tasting experience.  
The gastronomic restaurant La Chapelle au Chateau Guiraud featured in the Michelin guide serves traditional French food.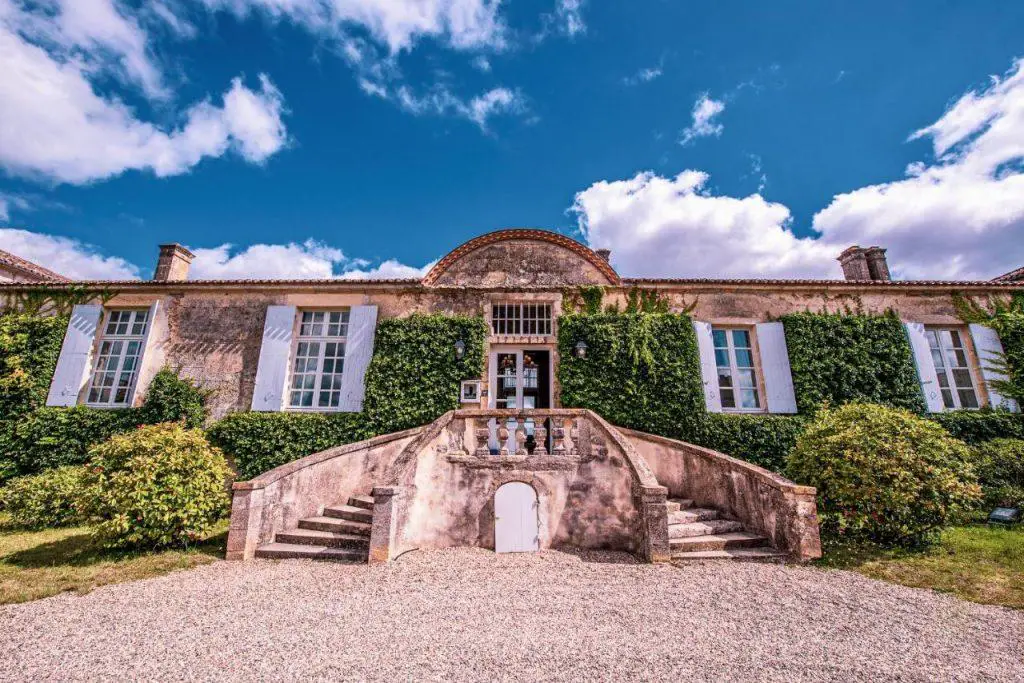 Website: www.chateau-arche.fr
About: Château d'Arche is located right in the heart of the village of Sauternes, making it the perfect pre or post-lunch winery to visit during your trip. 
The region's micro-climate works perfectly for Château d'Arche to create high-end sweet Sauternes wines. 
The d'Arche family first established this château in 1611. However, the property was seized and sold to multiple families during the French Revolution. 
During your time at the property, keep an eye out for the château's strong horses who plow their fields and all the different insects and animals that aid in their biodiversity.  Tastings start from 15 euros per person.
You can stay a night in one of the chateaux beautiful rooms.
Château Lamothe Despujols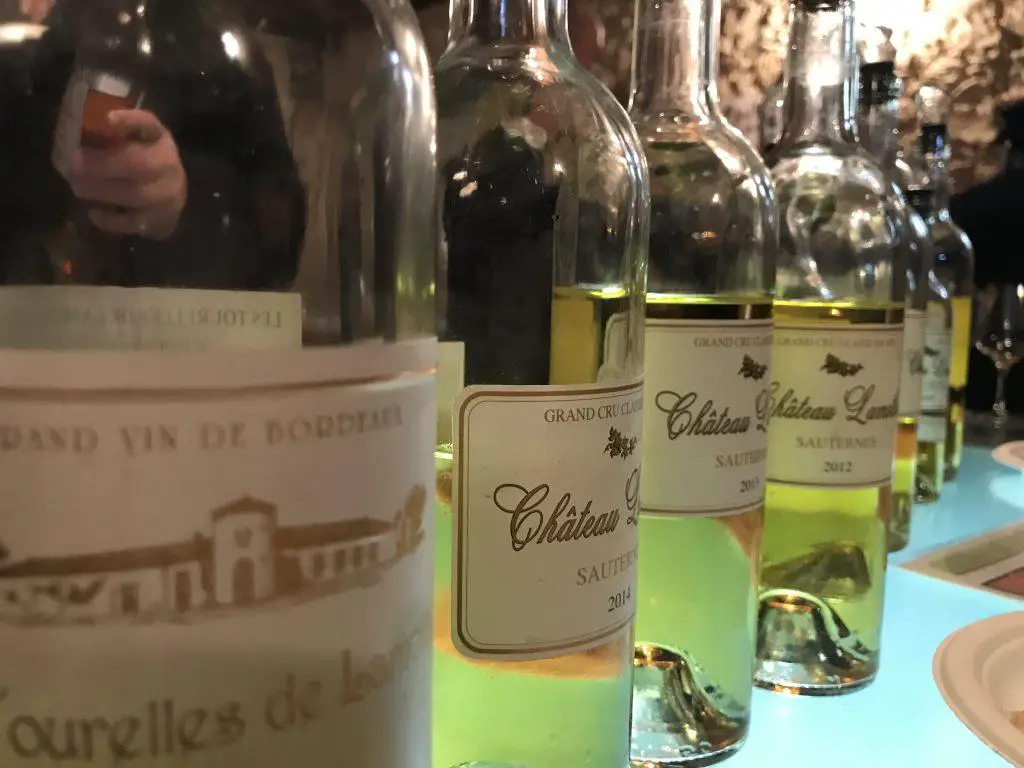 Website: www.lamothe-despujols.com
About: Château Lamothe Despujols was first established in the 16th century and was part of a multi-estate portfolio. However, since 1961 it has been a family-run business by the Despujols family. 
A visit to the winery is sure to leave you feeling like you are part of the family. Every tour given at Château Lamothe Despujols is done either by the family members or the château's winemaker. Tours are tailored to each visitor to ensure you have the best experience possible and are customizable to fit your needs and desired experience. 
During our tasting, the owner offered to pair his wine with Roquefort cheese, which is one of the best combinations for Sauternes.
Website: www.chateau-lamothe-guignard.fr
About: Once a member of the previously mentioned multi-estate portfolio, this property was acquired in 1981 by Philippe and Jacques Guignard. The two brothers worked tirelessly to produce a product of high quality that could compete with the famous châteaux in Sauternes. To this day they continue to work hard as tours are only given exclusively by the two brothers. Tour the property, visit the vineyard, and get the inside scoop on how they produce their wines. 
Tours are available Monday through Friday from 9:00-12:00 am and 14:00-18:00 pm. Pre-booking your visit ahead of time is advised. 
Website: www.filhot.com
About: If you're looking for an authentic experience that reveals the heart of Sauternes wines, look no further than Château Filhot. This intimate château is still run by a descendant of the original owner. Enjoy the scenery surrounding the château, as it is bordered by the Landes Forest. 
Château Filhot produces classic Sauternes wine with vibrant Sauvignon Blanc characteristics that will make your mouth water. Tours are available Monday through Friday in both French and English.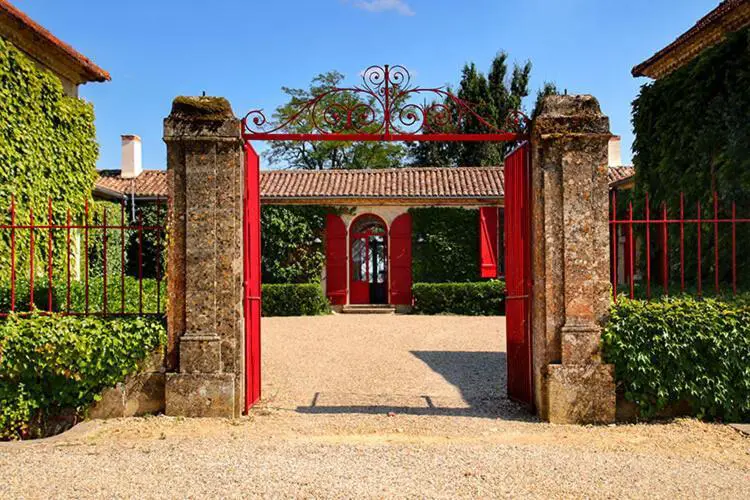 Website: www.chateau-sigalas-rabaud.com
About: This château boasts the title of "the oldest owner" of a Premier Grand Cru Classé ranking and has a history dating back to the 17th century. 
The goal of the château is to produce and provide nothing short of perfection. During your tour, learn the secrets of Sigalas and uncover how they execute perfection in their wines. 
No time for a tour? No problem! Just stop at Château to enjoy snacks paired with their wines.  It is also possible to have dinner at the dining room of the chateau.
Looking for somewhere to stay in Sauternes regions? Bask in luxury while staying in one of the stunning guest rooms of Sigalas Rabaud.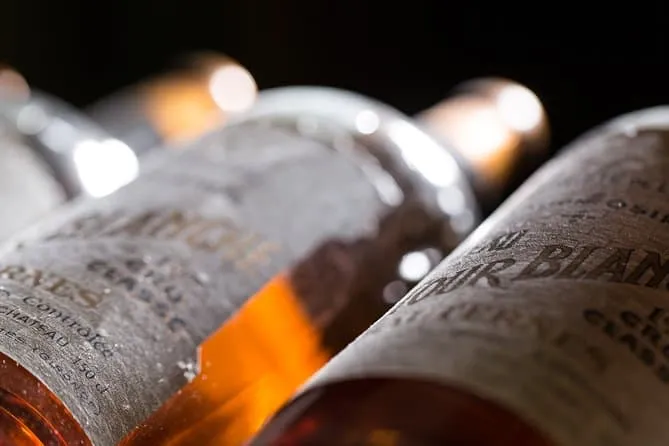 Website: www.tour-blanche.com
About: Château La Tour Blanche refers to their founders as gold-diggers and not because they were searching for a rich man to marry and take his money or actual gold, but because through their hard labor they made liquid gold, 
Nowadays, this estate doesn't just produce wine but also serves as a school for people to learn about the wine industry. Take some time to learn through drinking in any of their sunrise to sunset experiences based around their sweet liquid gold.
Website: www.raynevigneau.fr
About: Château de Rayne Vigneau is classified as a Premier Grand Cru Classé estate and sits surrounded by stunning vineyards. 
With or without a reservation visitors are welcome to come to tour this impressive estate. For €50 a person you can taste six of their prestigious wines. Want a more unique experience? Get the best views of the vineyard from above by booking their "Perched Tasting" tour that lets visitors climb to the top of a bicentenary cedar and taste among the trees.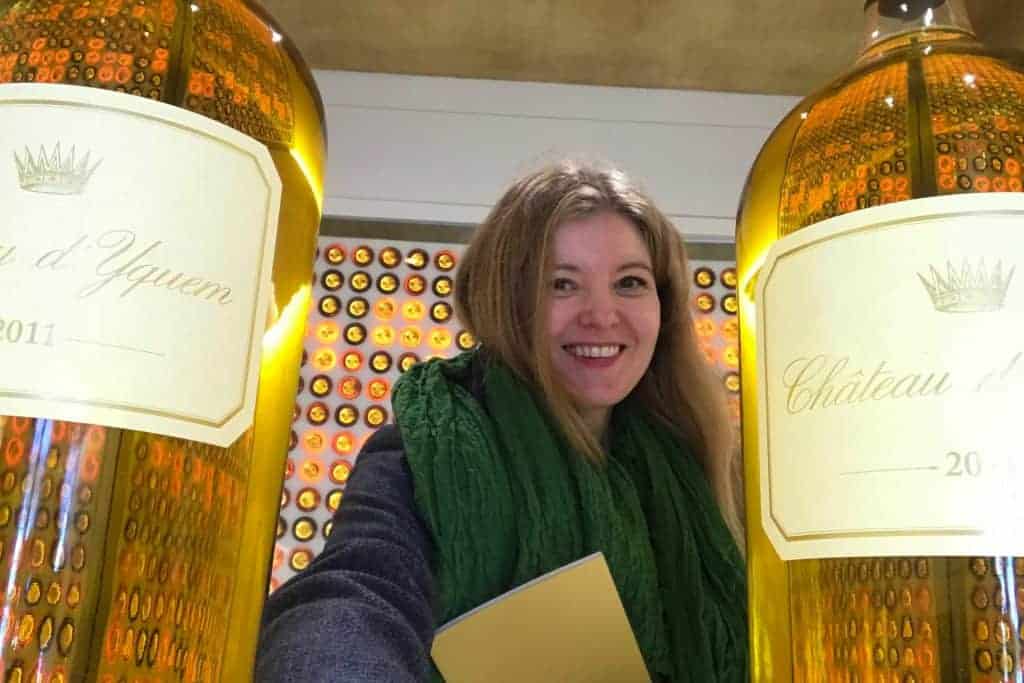 Even if you're not a fan of sweet wine, a visit to Sauternes is well worth the experience. This unique region uses a wine-making technique worth learning about and tasting.  With scenic views and delicious wines, you won't regret taking a day or two to explore this exquisite area of Bordeaux.
Join Atlas Bordeaux on their private Sauternes wine tours and other wine tours in the Bordeaux wine region.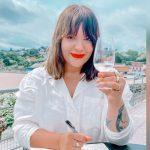 Jessica Blanarik is an American wine and travel tourism writer.  She is currently receiving her master's degree in Wine Tourism with the Wintour Erasmus Mundus program in Spain, France, and Portugal. She believes wine is not only delicious but also an important unifier of people and cultures. You can find more of her work at www.jessisjourney.com.