The Porto souvenir scene is of two types: the typical mass-produced magnets and scarfs made in Asia and truly unique high-quality gifts that will not clutter your home while keeping your Porto memories alive. 
On your trip to Porto, avoid street souvenir shops. Instead, look for these excellent authentic items made in Portugal.  
These are my personal recommendations and something I actually buy when I look for high-quality Portugal souvenirs for my friends and family.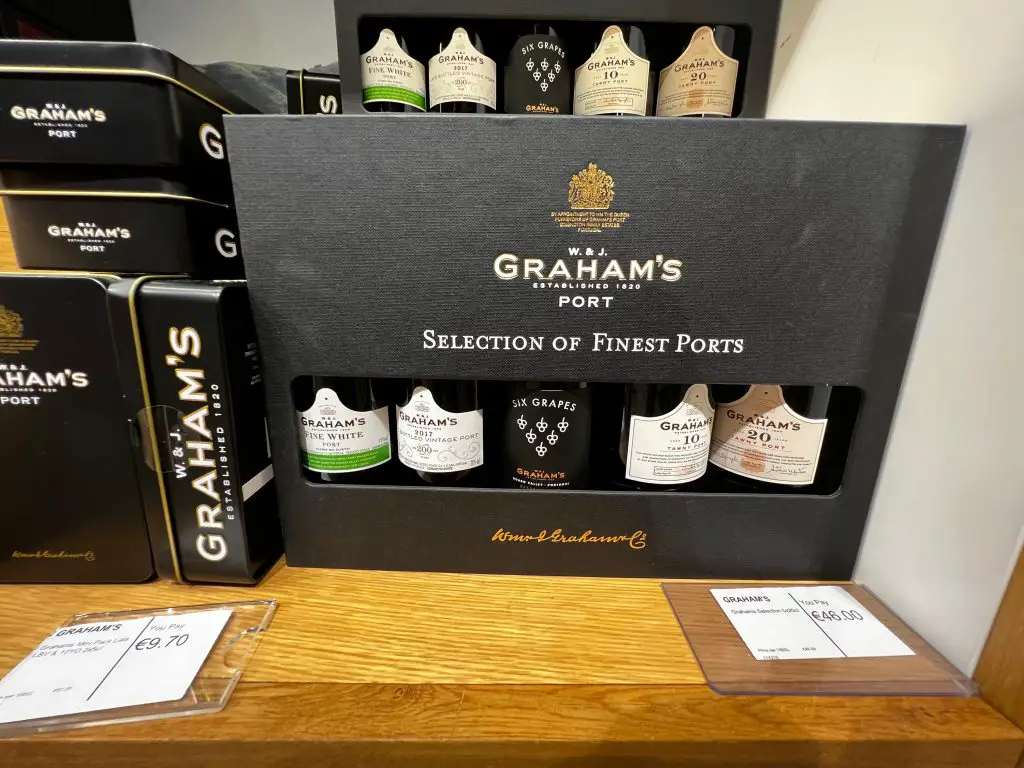 Unbeatable. Port wine will guarantee good memories of Porto.  If you are on a mission to find your favorite port wine, you have an excuse to taste many ports before buying.  
Besides regular-size port wine bottles, you will find a variety of gift sets with small format bottles of different styles of port wine – white, ruby, and tawny.  These sets will make an excellent gift and become a conversation piece.  To enhance your tasting experience, read more about the different styles of Port wine in my article here.
For a more original port wine gift, get a bottle of port wine from a smaller or artisanal producer when you travel in the Douro Valley.  Quinta do Noval, Quinta de la Rosa, and Quinta do Vallado are some nice options.  
Where to buy:
– Port wine houses in Vila Nova de Gaia
– Supermarkets
– Duty-free shops at the airport
– Wine shops across the city of Porto.
If you are not a fan of port wine, look for some excellent dry wines of Douro DOC.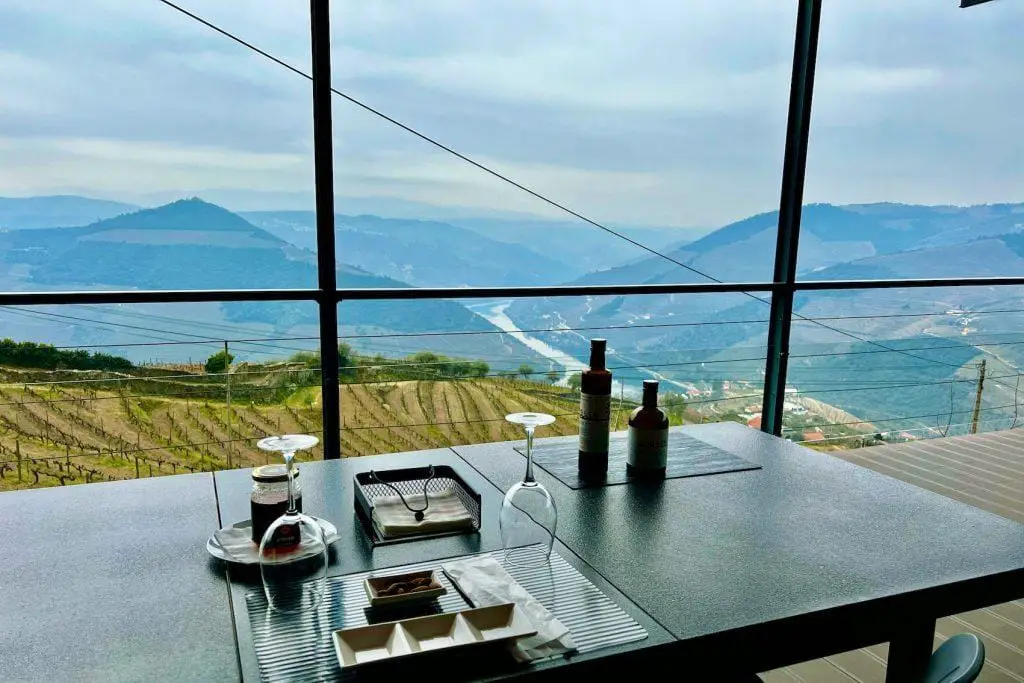 Portugal is a major producer of olive oil. The best olive oil comes from the Trás-os-Montes region. 
Olive oil is often produced by quintas, wine estates, where olive trees grow surrounded by vineyards.
Where to buy:
I buy my olive oil at the wineries. Some Douro Valley wine tours include olive oil tastings. 
If you are going to be near Pinhão, taste and buy olive oil at a historic olive oil mill D'Origem.
Port wine houses in Vila Nova de Gaia may also sell their own olive oil (Graham's does).
Fabrica do Azeite at Rua de Ferreira Borges 73 sells organic olive oils from Trás-os-Montes and Alto Douro also holds olive oil tastings.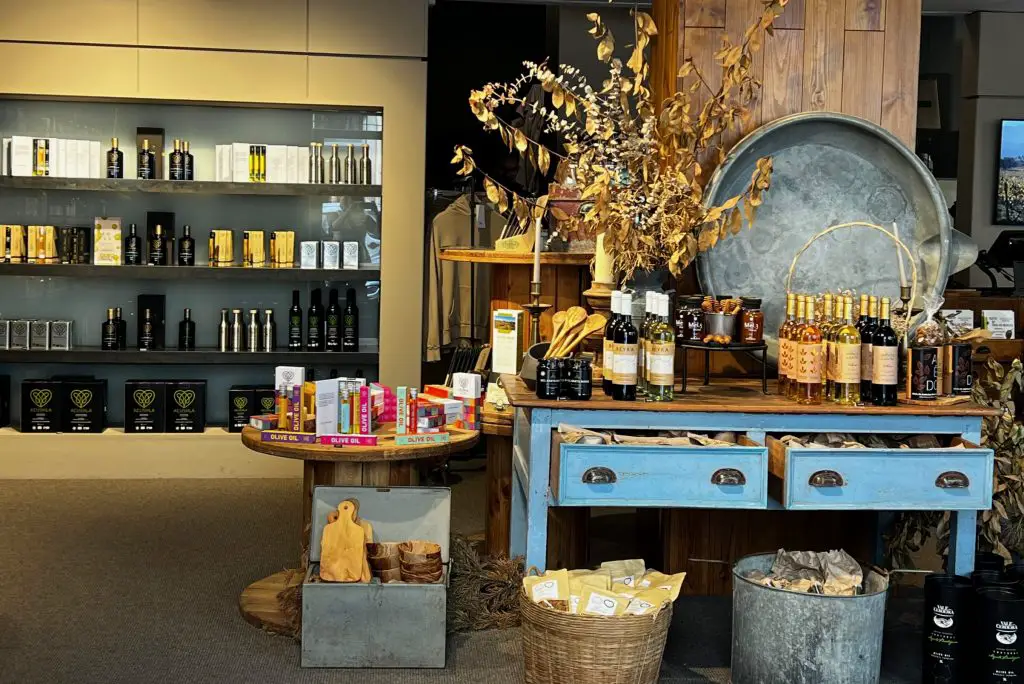 Canned sardines are an excellent aperitive meal and a true gastronomic symbol of Portugal.  Sardines come natural or in olive oil garnished with lemon, garlic, or tomatoes.  My favorite can is sardines in spicy oil.
Sardines can be found in shops all around Porto as we are near several canning factories including one in Matosinhos which you can tour.  Highly recommended!
Avoid touristy shops with overpriced cans!

Where to buy:
– Local gourmet shops.  There are quite a few on the streets surrounding the Bolhão market. A Pérola do Bolhão is worth visiting.
– Mercado do Bolhão itself
– Supermarkets
– Porto airport duty-free area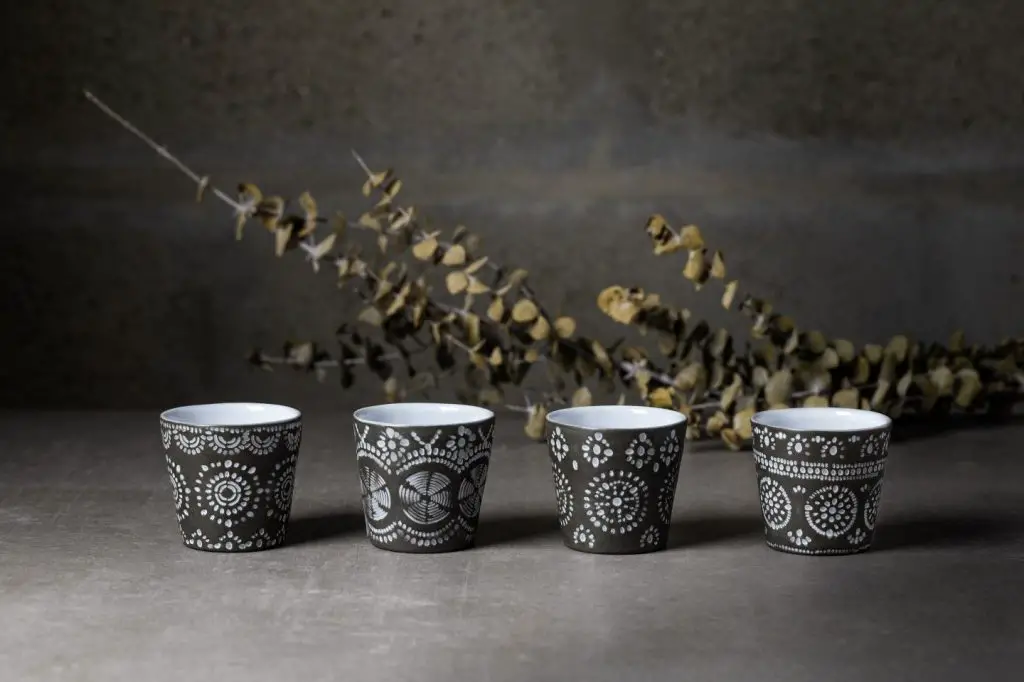 I am biased toward Costa Nova.  I shop there for my home and so do Portuguese people.  Perhaps, you cannot carry a whole dinnerware set with you, but bread plates, small bowls, serving trays, and espresso cups can be easily transported.
My other favorites are the hand-crafted ceramic sardines and swallows made in Caldas da Rainha. These can be fixed to the wall or serve as a cutlery rest.
Where to buy:
– Costa Nova boutique in Porto R. de Sá da Bandeira 650
– Souvenir shops at the WOW
– El Corte Ingles in Vila Nova de Gaia (5th Floor)
– Portfolio duty-free shop at Porto airport has some nice pieces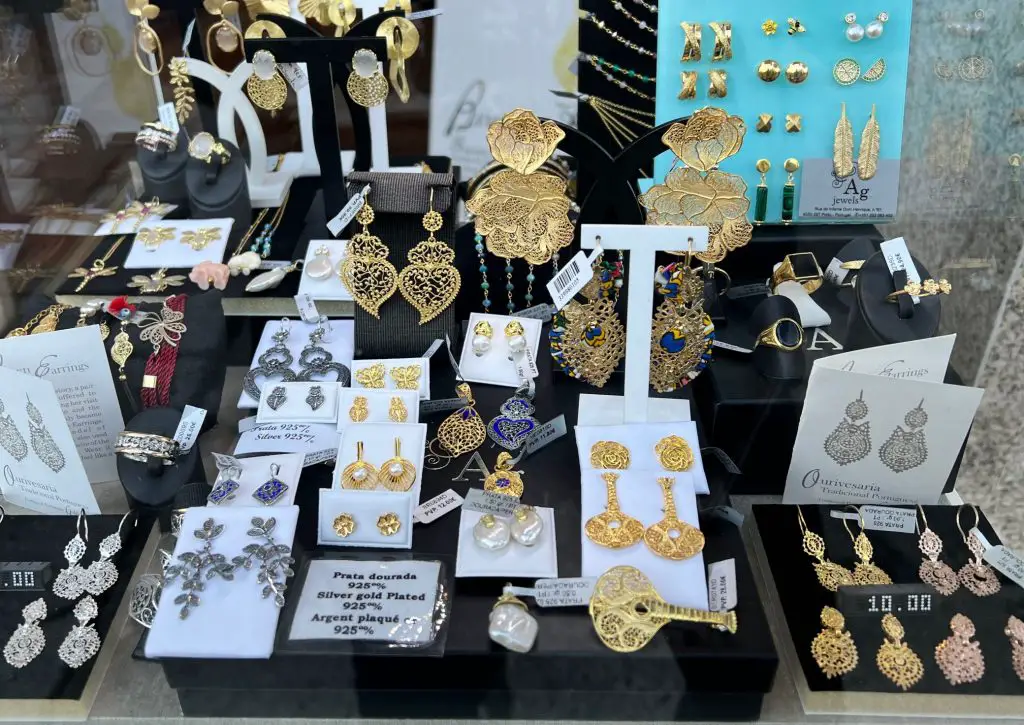 Shops in Porto offer traditional Portuguese and modern styles of earrings and pendants. 
The most popular traditional filigree earrings in Northern Portugal are in the shape of a Viana Heart (Coração de Viana).  They copy a pair of earrings gifted to Queen Maria II during her visit to Viana do Castelo, the town north of Porto. 
Where to buy:
– Jewelry shops all around the center of Porto.  I also like the jewelry selection in the WOW complex near the Pink Experience museum.
– There is a good jewelry stand at the airport inside the Portofolio shop.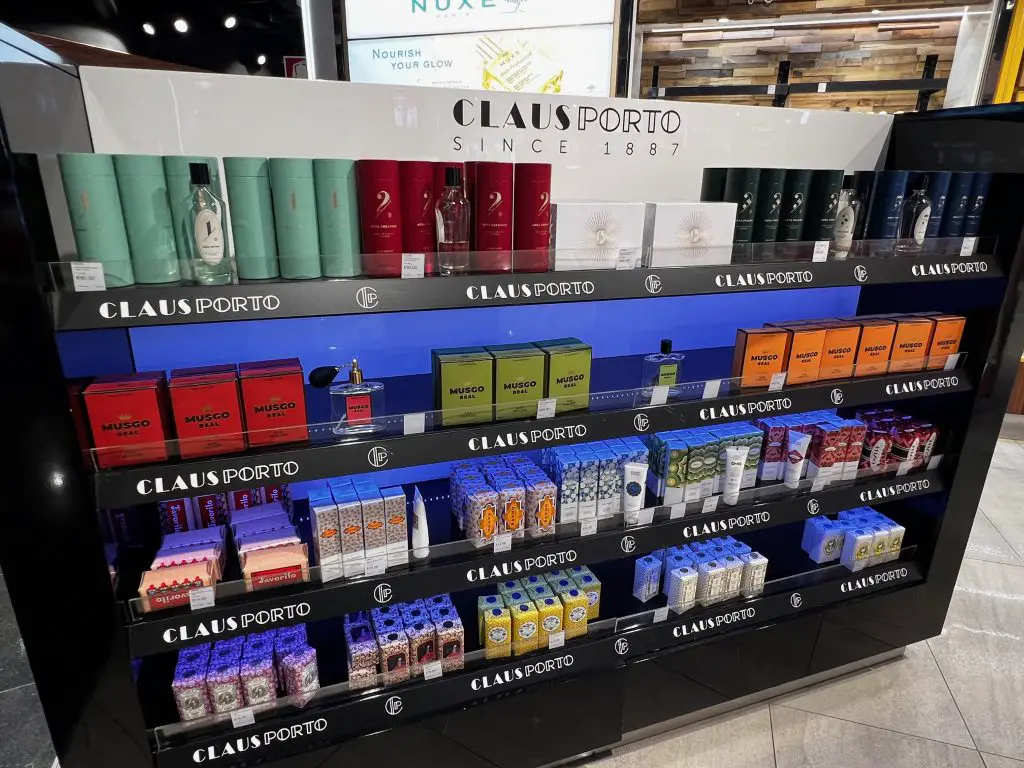 Portuguese soap manufacturers use quality ingredients and traditional recipes to produce natural soaps. 
The historic soap brands in Portugal are Claus Porto, Ach. Brito, Confiança, and Castelbel.
Claus Porto, a brand with a 135-year history of making premium soaps and fragrances has a beautiful shop on Rua das Flores filled with hundreds of colorful soaps and gift sets.  
Musgo Real perfume from Claus Porto is a great idea if you are looking to buy a gift for a guy.
Where to buy:
– Claus Porto shop at Rua das Flores, 22
There is a good stand at the airport inside the Portfolio duty-free shop.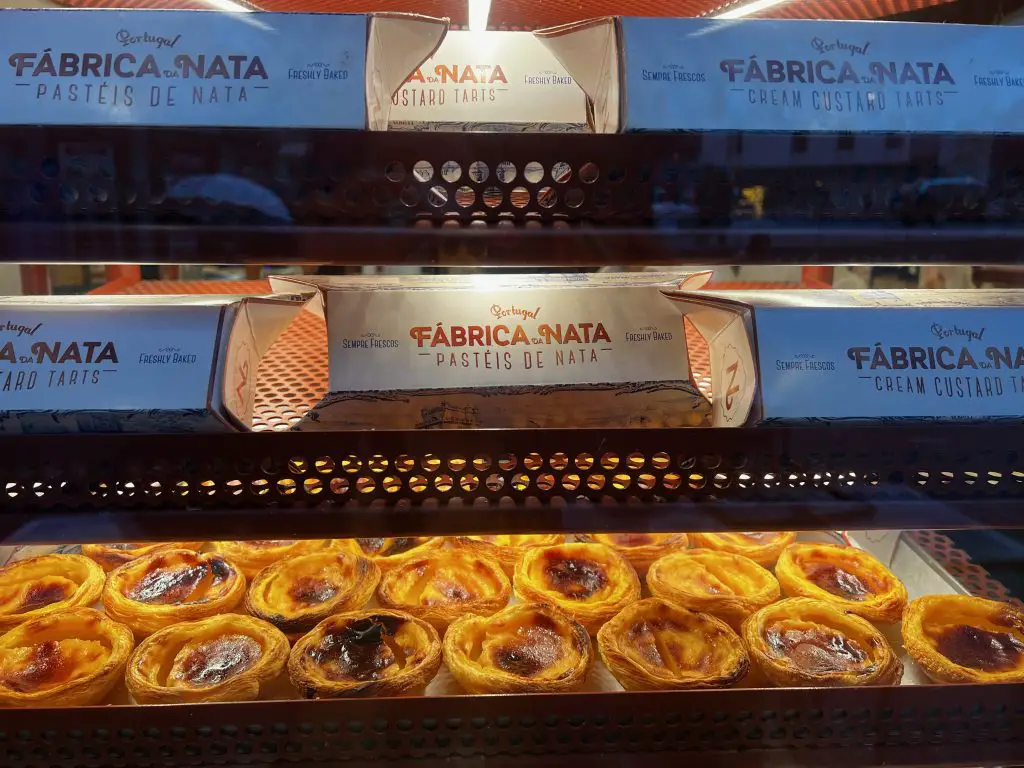 As much as I like pastel de nata it may get soggy quickly.   
For this reason, I would not buy prepackaged pastels at the airport, but get a half-dozen on my way out of town at Fábrica da Nata or Manteigaria.  They provide beautiful packaging for free.
I am not a fan of Ovos Moles, and egg yolk delicacy of Aveiro, but for those interested, there are boxed options at the airport.
Where to buy:
Fábrica da Nata Praça de Almeida Garrett 7
8. Hand-made rugs and blankets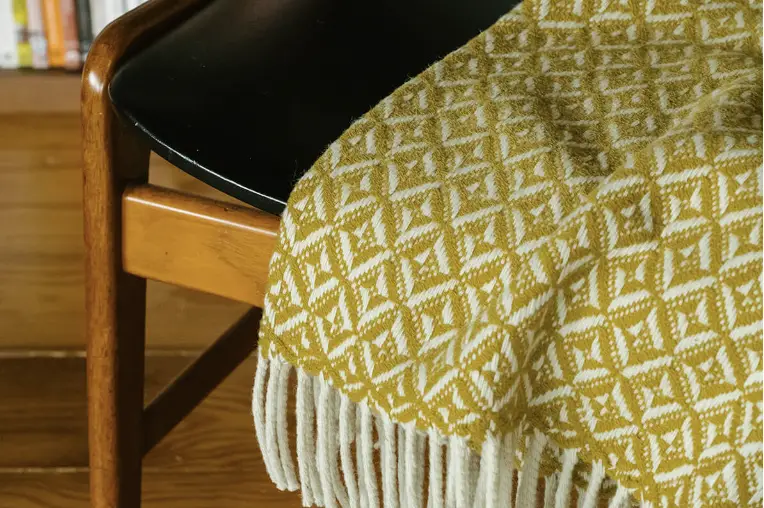 The Portuguese love to use rugs and small carpets in their homes.  
Handmade "Tapte Puxado" are mats made from recycled cotton scraps that come in modern patterns and bright colors. 
If you have some extra space in your luggage, consider bringing home a colorful handmade blanket or carpet made of wool of Serra da Estrela sheep.  
Where to buy:
Burel Porto at Rua de Mouzinho da Silveira, 83
Enjoy your visit to Porto and contact me if you are looking for a wine tour in the Douro Valley.
See more tips on visiting Porto and wineries in Portugal in my Blog.