Are port wine houses worth visiting?
Port wine tasting in Porto is a must-do and an extremely rewarding experience.  Although port tastings are available all around the city of Porto, it is best to taste port at one of the original port wine houses of Vila Nova de Gaia across the River Douro from the old city center of Porto. You will immerse into the history of port wine production, taste different styles of port wine, and enjoy great views. 
Port wine is a big part of Portuguese culture and history.  Although the cellars are refurbished, most port wine houses still use original buildings, some equipment and follow traditional methods to make port.  
Visiting port lodges is also very educational.  The port wine production and blending are fascinating and complex.  There are several different ways to make port wine, and different styles of ports, which will be explained in detail.  
During your visit, you will see the huge wooden vats (toneis), very old oak barrels (barricas) holding decades-old port wines, and bottle ageing cellars.  At the end of the tour, you will be offered to taste different styles of port wine.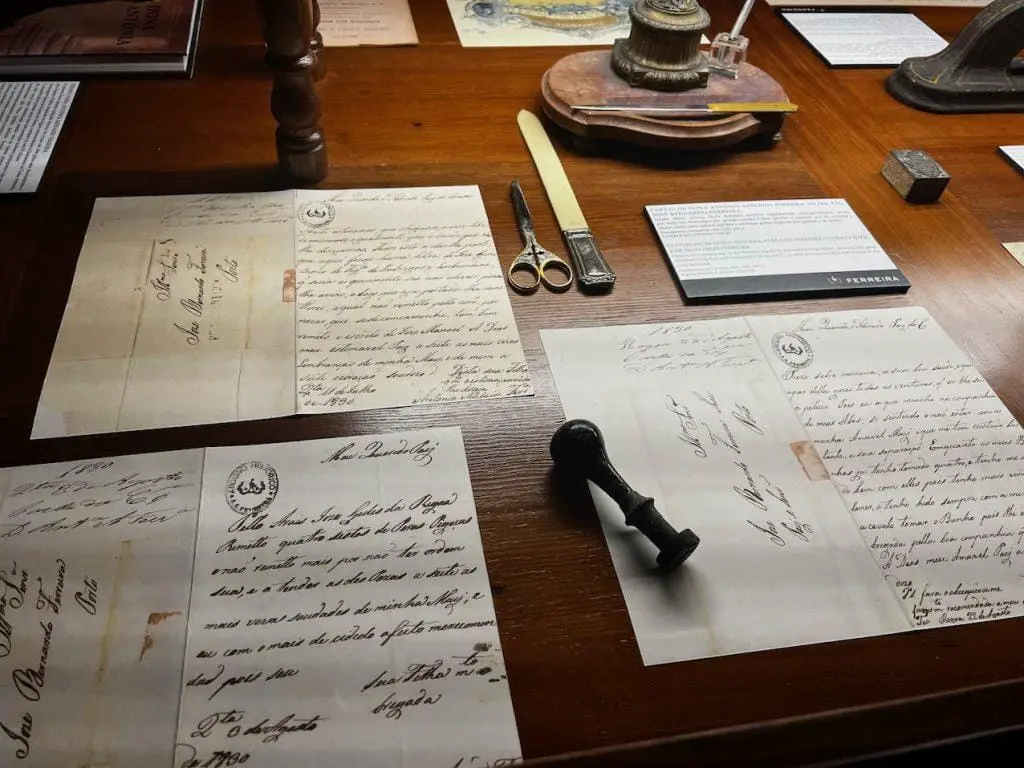 Even if you are not into a formal tasting or a guided tour of cellars, it's a great idea to come and sip a glass of port on a terrace with a view.  
By the way, you are not limited to port wine only –  at some houses you can have dry wines. For example, at Graham's, Porto Cruz, Ferreira, and Calem dry wines are either included in one of the visit packages or can be tasted by the glass.
On a good day, I recommend combining your visit with lunch at a port lodge. Graham's and Taylor's have restaurants with excellent views.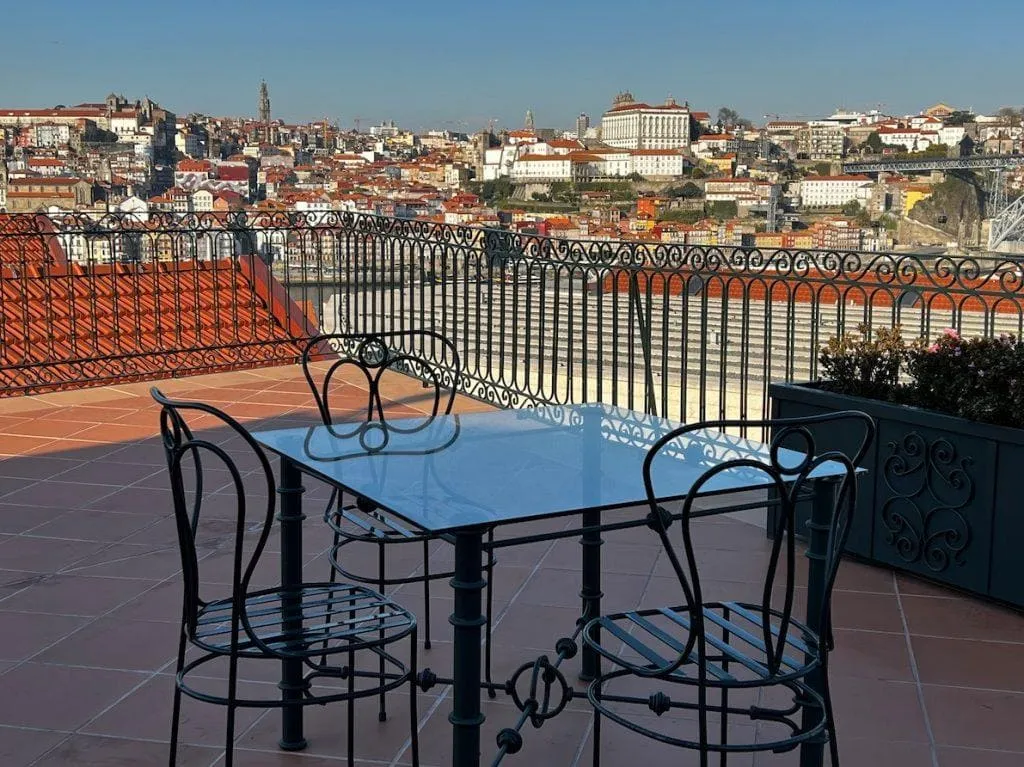 How to visit port wine cellars
To taste port wine head over across the River Douro from the old city center of Porto in Vila Nova de Gaia.  
To get there you only need to cross the Dom Luís I bridge.  Alternatively, take a boat across the river from Porto to Gaia for 3 euros per person.
Here is the map of port wine lodges created by IVDP – Institute of Wines of Douro and Porto.  Generally, port wine houses are very well marked, they are very easy to find.
Simple tastings are often available on a walk-in basis, however, in my experience, it is better to book guided tours and tastings in advance.
This is especially recommended if you would like a more advanced tasting option, a workshop, or a food and wine pairing experience.
Another important thing to note is that English language tours run several times per day depending either on a schedule that changes according to the season and demand. For example, English tours can be offered at 11 am and then at 4 pm.  Therefore, some advanced planning will be necessary.
I recommend visiting at least one of the port cellars with a guided tour, while at others you can go directly to a tasting.  Allow approximately 1 hour for a standard guided tour with tasting.
Most of the cellar tours are offered in small groups.
I found that is easy to book visits to port wine houses at GetYourGuide or Viator rather than emailing or calling.
Here are some quick links:
If you are visiting several port lodges and other attractions in Porto, the Porto Card can save you a few euros.  They give a 10% to 50% discount on tastings and wine purchases at several port lodges including Calem, Sandeman, Ferreira, Graham's, Taylor's, Ramos Pinto, Real Companhia Velha, Poca, Burmester, and Fonseca.
If you need a lunch break between your visits, there are multiple traditional Portuguese restaurants near the river, gastronomic restaurants at the port houses, and the WOW museum complex.
The best port wine houses to visit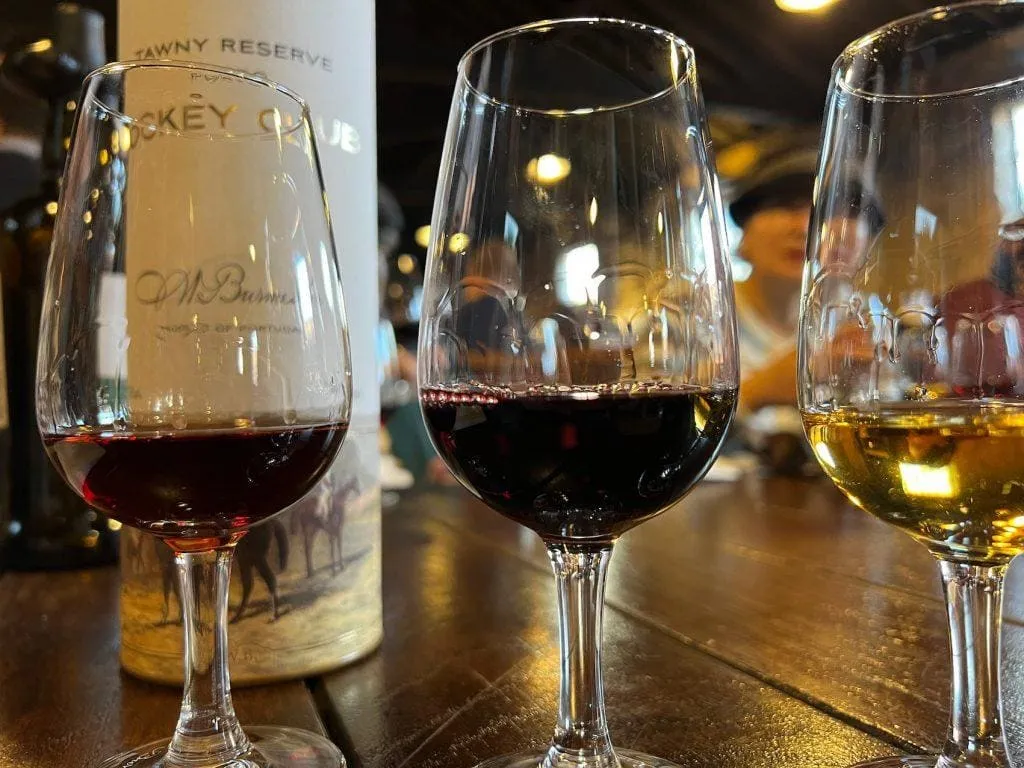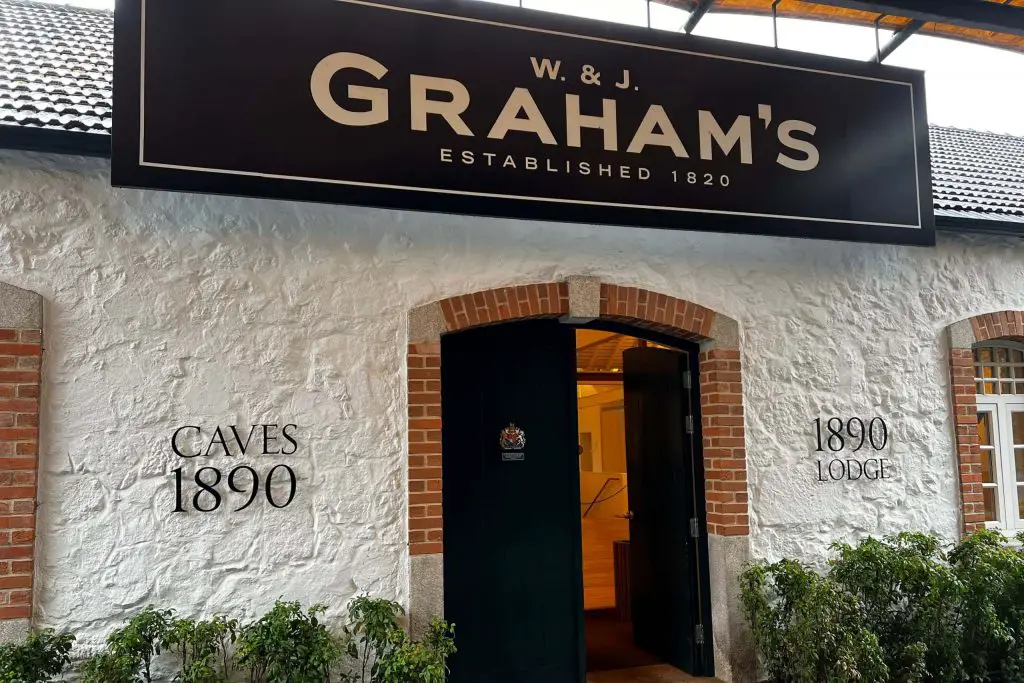 Graham's port wine lodge is located above most other famous port wine houses in Vila Nova Gaia across the river from Porto. 
It took me about 10 minutes and an easy short climb through the historic neighborhood of Gaia to reach Graham's from the quays.
Graham's brand is owned by Symington Family Estates.  Today, the business which also owns other premium port brands including Cockburn's and Dow's is managed by 10 Symington family members. 
Since 2017, the Symington Family Estates are the official supplier of port wine to the British royal court. 
Graham's offers guided tours of the historic cellars followed by a tasting of port wines.  
A guided tasting is held in a spacious and bright main tasting room with a view of Porto and a barrel cellar, or a cozy Vintage Room in an atmosphere of a classic 19th-century salon with comfortable armchairs and books.  
You can upgrade the tasting options to include premium and rare ports as well as pairings with chocolate, cheese, and custard tart.
Symington Family Estates are also producing dry wines in the Douro Valley and the Alentejo regions available to taste at the wine bar or to buy at the boutique.   
A special treat is olive oil made from olives grown at Douro Valley vineyards.  
The tasting room, the boutique, and the restaurant are beautifully designed which adds to the experience.  
After the tasting, I would recommend staying a little longer on the terrace with excellent views on Porto and the Dom Luis I bridge.  Vinum Restaurant and Wine Bar is an excellent option for lunch or a casual drink.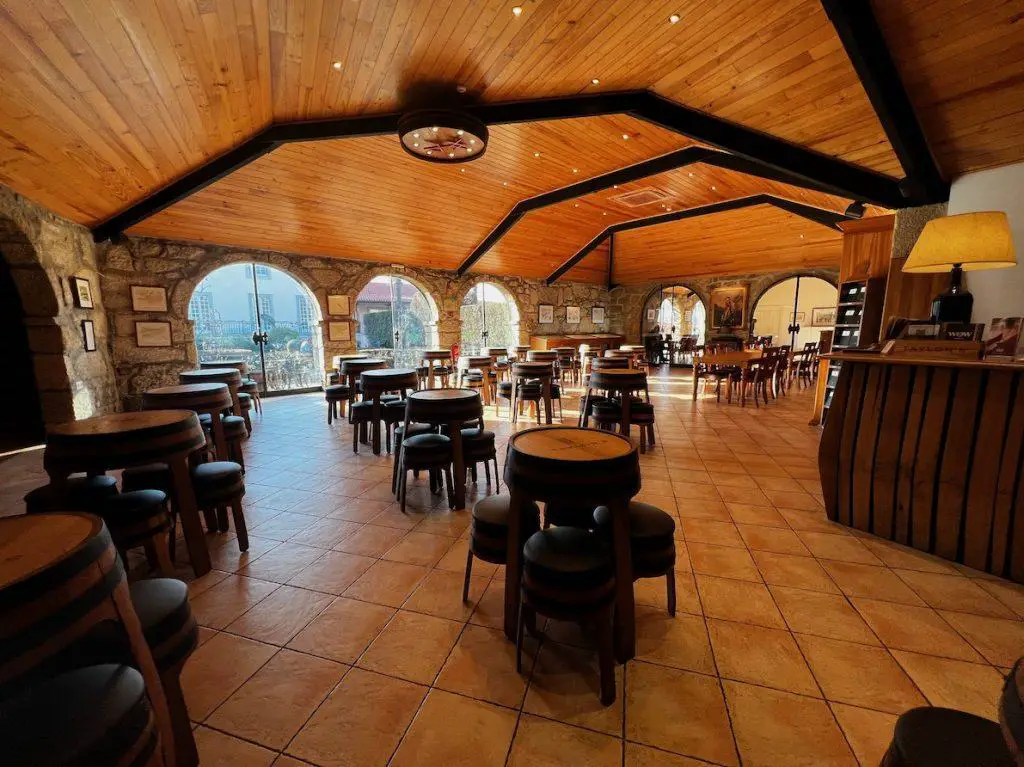 Taylor's is next to the WOW museum complex and near the luxury Yeatman Hotel.
Established in 1692, Taylor's is one of the oldest port houses. Today, Taylor's brand is part of the portfolio of Fladgate Partnership owned by descendants of the Yeatman family who entered port trade in 1838. 
Taylor's is well-known for its vintage ports and tawny ports.  The house is also known as the originator of my favorite Late Bottled Vintage (LBV) style port.
The guided tour of Taylor's cellars with an audio guide is convenient as it is available any time during opening hours.  After you have walked through the cellars, you will be offered to taste two of Taylor's iconic Port wines: Chip Dry – Extra Dry White and Late Bottled Vintage.
Other than the tastings included in the tour, Taylors offers a wide menu of tasting options in its spacious tasting room or the classic garden with a pet peacock.  
I opted to have a glass of Taylor's port on a beautiful terrace with amazing views of Porto.  
Just drop by Taylor's shop and pick your tasting.  I found the atmosphere at Taylor's very relaxed.  There is a lot of flexibility in their visits and tasting options.
The Barão Fladgate Restaurant located right next to the tasting room has excellent views.
Opening hours:
Cellars are open every day from 11 am to 6 pm.
Tasting Room and Shop are open every day from 11 am to 7 pm.
Restaurant: 12.30 pm to 3 pm, and from 7 pm to 10 pm.
Address: Rua do Choupelo, 250, 4400-088 Vila Nova de Gaia
Save 10% on tour price with Porto Card.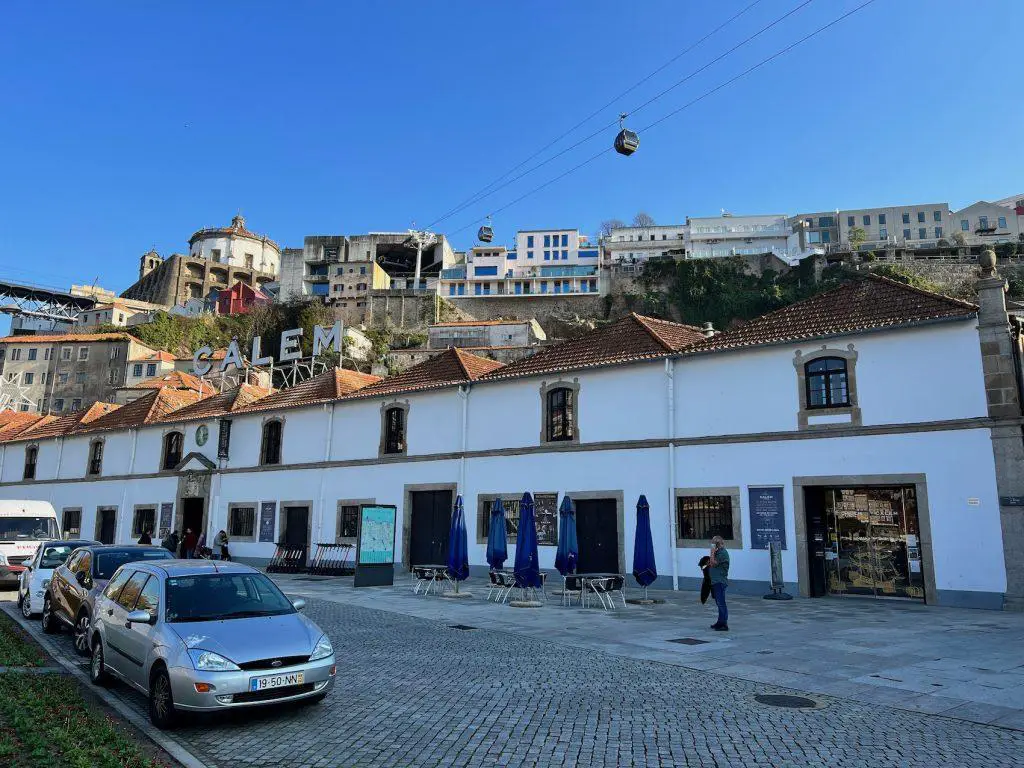 Cálem port house is very easy to reach, it is right on the river bank and next to the Dom Luis I bridge.
Cálem is the most visited port house in Porto.  
Founded in 1859 by António Alves Cálem, the house was in the hands of the same family for generations before the ownership was passed to Sogevinus in 1998.
During a visit to Cálem, you will see the museum and the cellars followed by a tasting of two wines.  I upgraded the tasting to pairing with cheese and chocolate and it was a wonderful experience.
Cálem Cellar Tour, Interactive Museum & Wine Tasting
Cálem Cellar with Chocolate, Cheese, and Wine Tasting
Another interesting option is a visit with the fado show in the evening.  Listen to fado, while tasting port wine and looking at the Douro river.  Highly recommended!
Cálem Cellar Tour, Fado Show & Wine Tasting
Cálem also offers a variety of tasting options: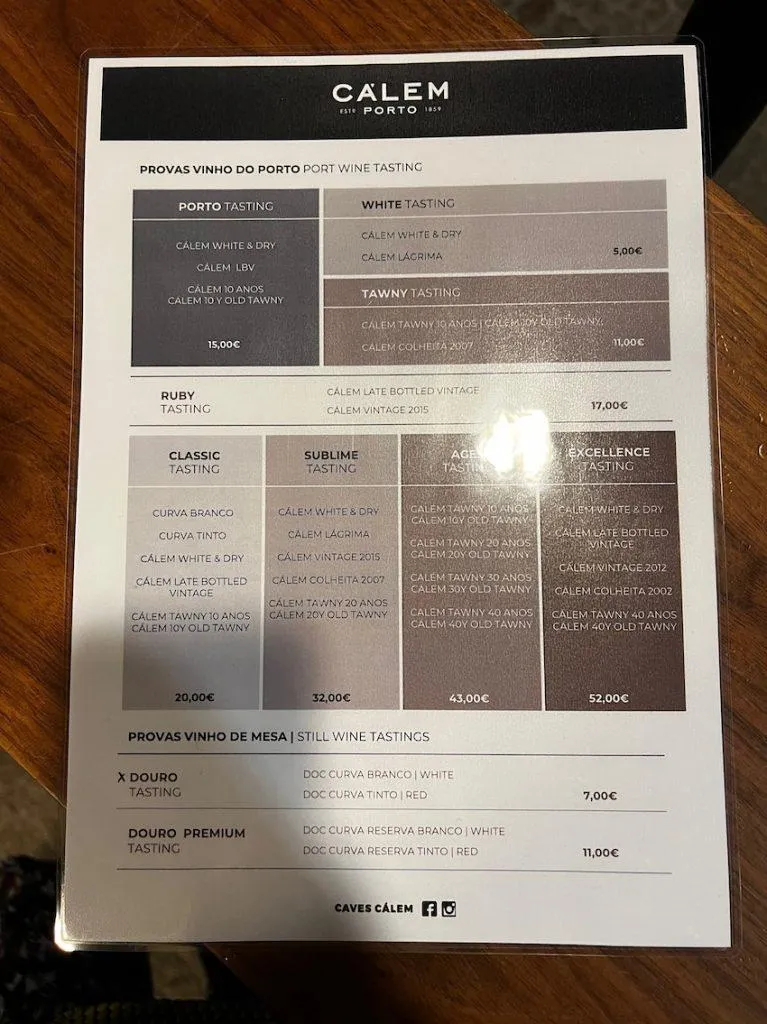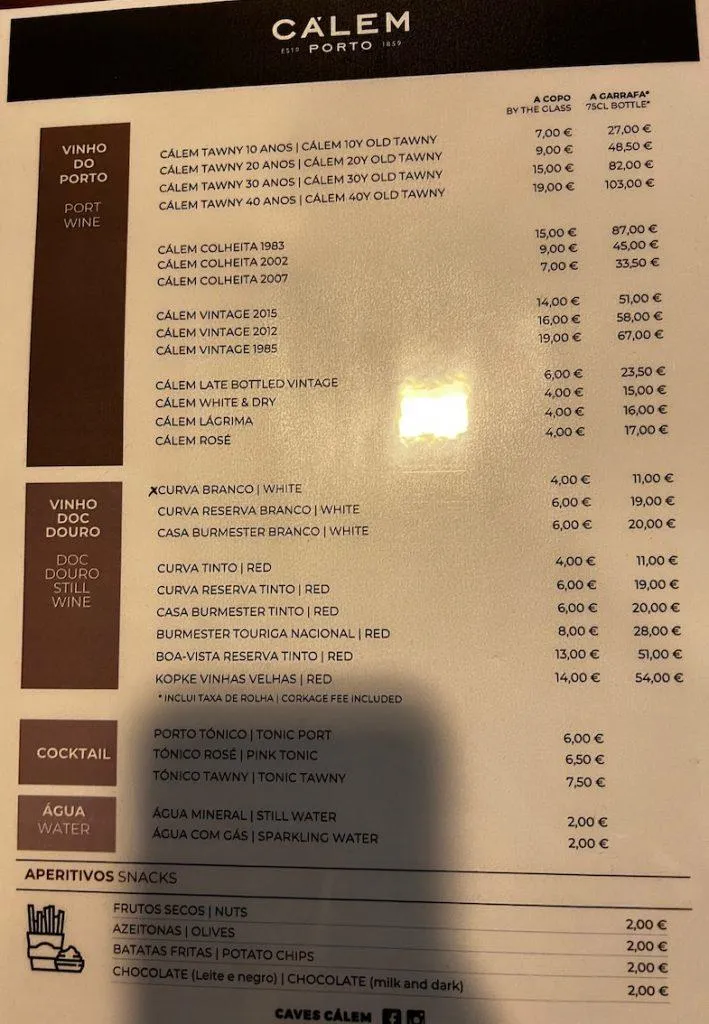 Opening hours:
April to October from 10 am to 7 pm
November to March from 10 am to 6:30 pm.
Address: Avenida Diogo Leite, 344, 4400-111 Vila Nova de Gaia
Porto card discount – 10% on visits (standard and premium) and wine purchases (not applicable to chocolates and merchandising) from November to March and 2€ discount on "Fado in Porto"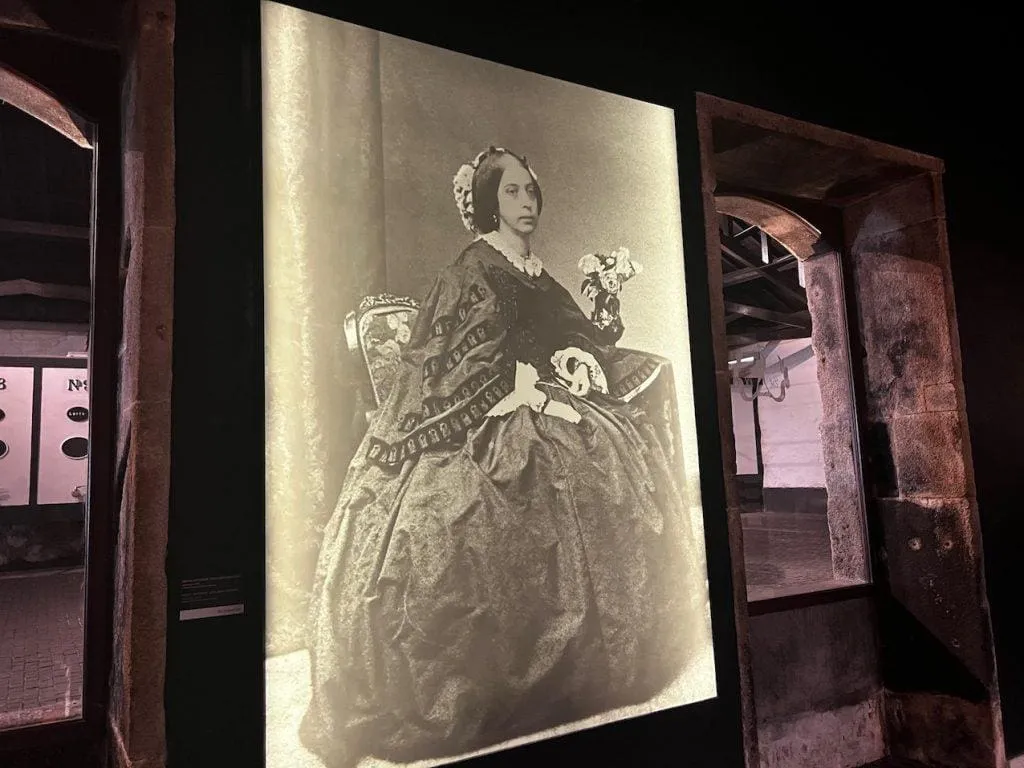 The House of Ferreira was built by a family of Douro winemakers in 1751, 
Dona Antonia Adelaide Ferreira is a Portuguese businesswoman behind the brand.  Often referred to in Portugal as "Ferreirinha", she is known for her leadership in the 19th-century port winemaking, but also for her kindness and intelligence. 
Dona Ferreira inherited many vineyards from her wealthy family.  Widowed at 33, Ferreira took over the business, invested in new vineyards, and became the first major importer of port wine to England.
The exposition at Ferreira has many historic artifacts including a replica of Dona Ferreira's dress. 
You will be taken through an incredibly atmospheric cellar with vaulted ceilings, huge vats full of future tawny ports.  I found the tasting room tasteful and unpretentious, and the overall experience at Ferreira very authentic.  Ferreira port wine is known as "the Portuguese brand".
The basic tasting includes three port wines, White, Ruby, and Tawny, which will be poured very generously.  You can also choose a more advanced tasting option or even select a port wine workshop where you will learn all about production, different categories, and tasting techniques of port wine.
Sogrape, the owner of Ferreira and the large Portuguese wine company, also produces Douro DOC dry table wines under the Casa Ferrerinha brand, including red and white Papa Figos, a brand which is very popular among locals.  If you prefer to taste dry wines, request the Casa Ferrerinha visit.
Opening hours:
Every day from 10 am – 12:30 pm, and from 2 pm to 6 pm
Address: Avenida Ramos Pinto, 70, 4400-082 Vila Nova de Gaia
Porto card discount discount on Ferreira Visit
– November to March: 30% discount
– April to October: 10% discount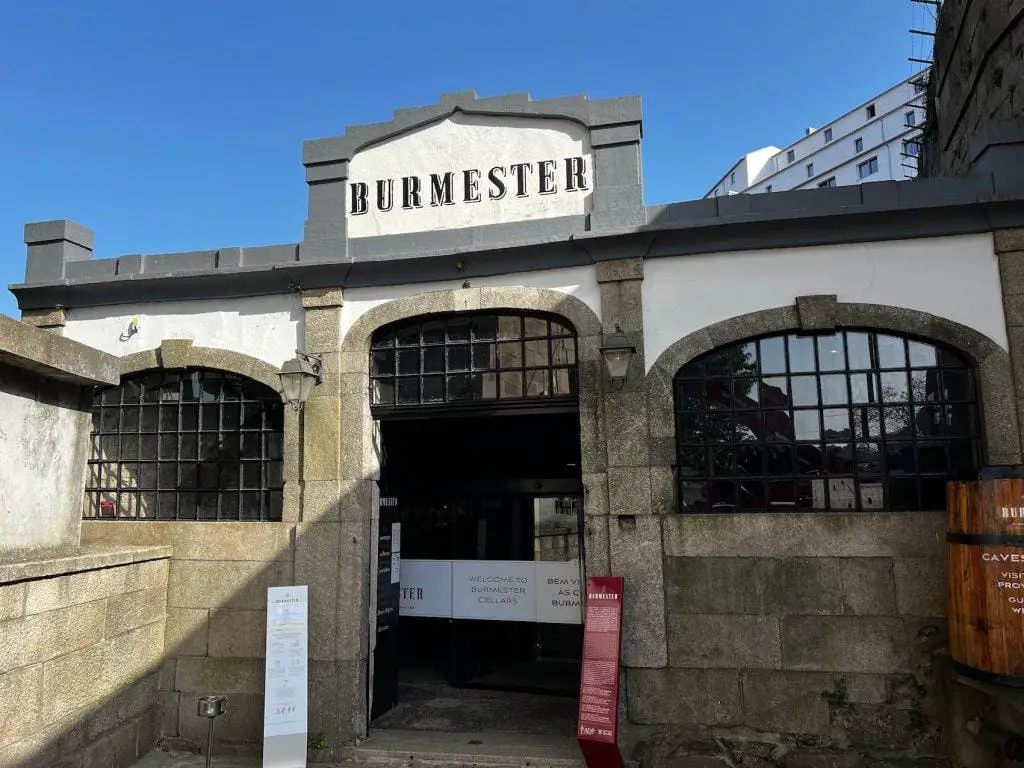 Founded in 1750 by Henry Burmester and John Nash, Burmester port wine located right by the iconic Dom Luis I bridge.  It is the closest port wine house to the downtown of Porto.
The house offers several tiers of tastings.   
I found the standard visit quite quick.  I would choose a premium visit next time.
The WOW Wine Experience
The top Eropean wine museum in Porto
Wine tasting in the Douro Valley
Where to Stay in the Douro Valley?
Useful Portugal Travel Links