Yes, Porto airport has a good selection of port wine.  Several large and less famous port wine houses are presented.  After passing the security control, you will see two large duty-free shops.
You can find port wine either at the main Porto Duty-Free shop or at Portfolio across.  Portfolio specializes in Portuguese souvenirs and traditional crafts.
Which port wine brands are sold at Porto duty-free?
These port wine brands can be found at the Porto Duty-Free shop:
Taylor's
Dow's
Kopke
Ferreira
Sandeman
Offley 
Porto Cruz
Quinta do Noval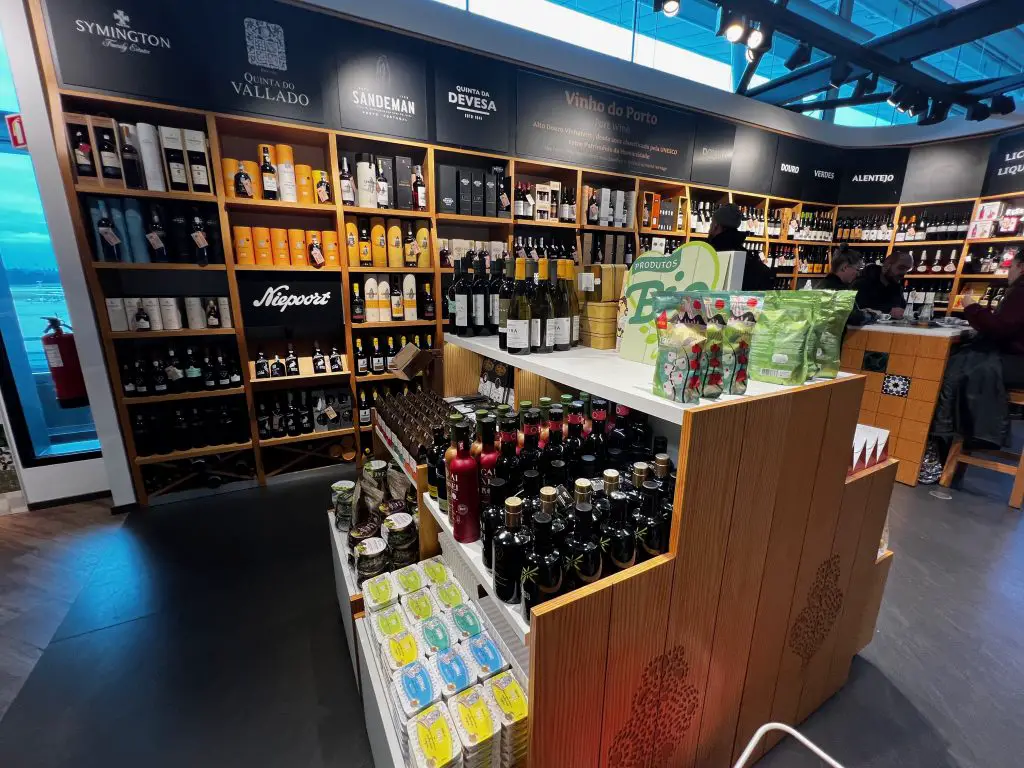 "Across the street" in Portfolio, smaller producers such as Quinta do Vallado, Niepoort, Quinta da Devesa, and ports by the Symington family such as Graham's Six Grapes can be found.
Most producers will have a selection of ruby, tawny including the 10 and the 20-year-old tawny, and LBV ports presented at duty-free.
If you are looking to buy a bottle of aged or vintage port, I suggest shopping for it at a port wine lodge of Vila Nova de Gaia, wine shops in Porto, or when visiting the Douro Valley quintas.
To make the best choice, I would recommend tasting ports first when in Porto and getting a bottle or two on your flight back.
Is port wine more expensive at the airport than in Porto?
I compared some prices to those at Vila Nova de Gaia port wine lodges and did not see major differences in price.  If anything, my favorite unfiltered LBV from Quinta do Noval was a couple of euros cheaper at the airport shop.
To compare with port wine prices in the US, check out prices at Millesima USA prices.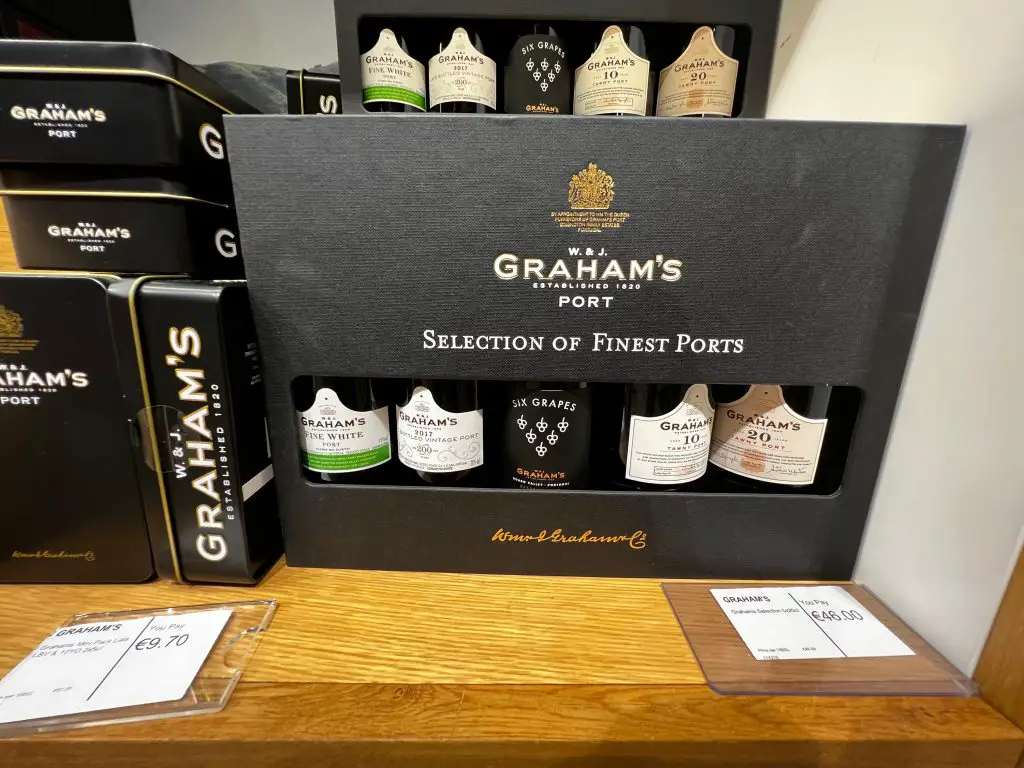 A bottle of port wine is always a nice souvenir to bring from Porto.  Several brands sell gift sets containing several different styles of ports which is usually a good value and an excellent gift idea for those who want to explore port wines.
Do not forget to look through a nice selection of dry wines from Douro, Alentejo, Dao/Bairrada, Lisbon, and Vinho Verde at Porto Duty-Free.
We look forward to welcoming you again in Porto.  
To find more travel resources on Porto and the Douro Valley check out my blog.