March is the start of the wine season in Bordeaux and a good time for a visiting wineries.
Even though many wineries actively start receiving guests from early April, most are open in March. 
If you are planning a Bordeaux wine tour in March, weekdays are preferable, however, you can still find wineries in Bordeaux that are open on the weekends.
Another good reason to visit Bordeaux in March for those seriously interested in wines is the En Primeur tasting of the most recent Bordeaux vintage that takes place at the end of March and the first week of April.
March in Bordeaux can be rainy. On average, there are 10-14 rainy days in March with a monthly rainfall of 90 mm.
Temperatures range between 5C and 14C (41F to 57F) with an average of 9C or 49F.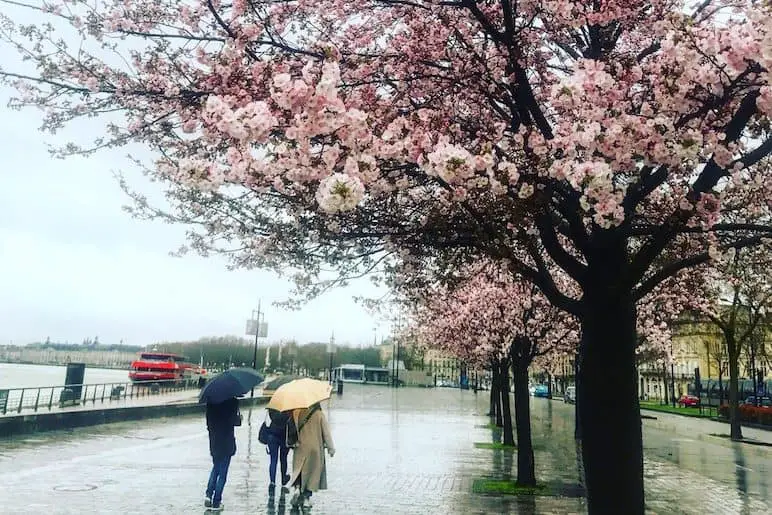 Sunny days in March are excellent for day trips – wine tours or oyster tasings in the Bay of Arcachon.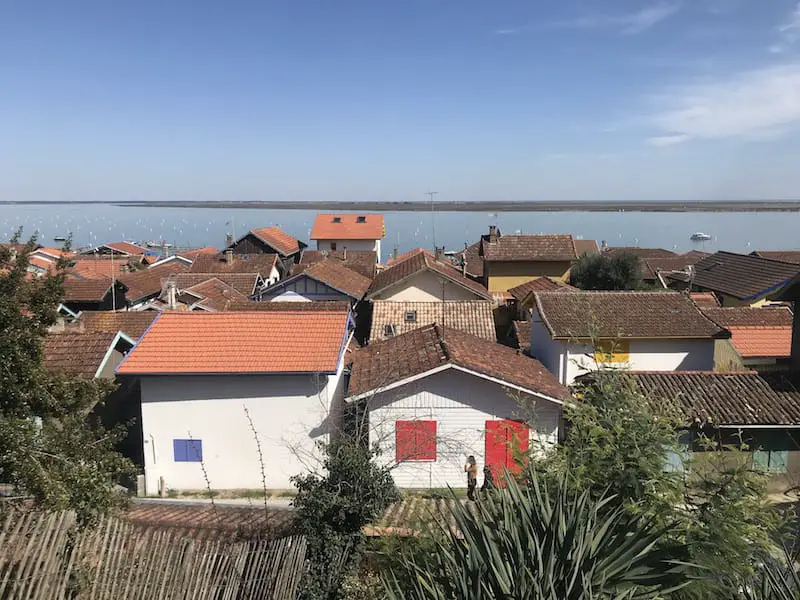 A day trip to Cap Ferret, the village of L'Herbe in the Arcachon Bay.
Saint-Emilion vineyards in March.
Many Bordeaux wineries are open in March for tours and tastings. If you are interested in a particular winery, it is better to check ahead.  Some wineries are closed until April, or may be open only on weekdays.
March is a good time for wine tours. There are no crowds. This is great time to relax with everything to yourself.  I find winery visits to be more intimate and personalized, often, an owner or a winemaker will lead the tour.  Conversations are longer and tastings are more generous.
Even though the vines are still dormant, the vineyards are idyllic. They wild tulips and daffodils everywhere. You can see horses plowing between vines.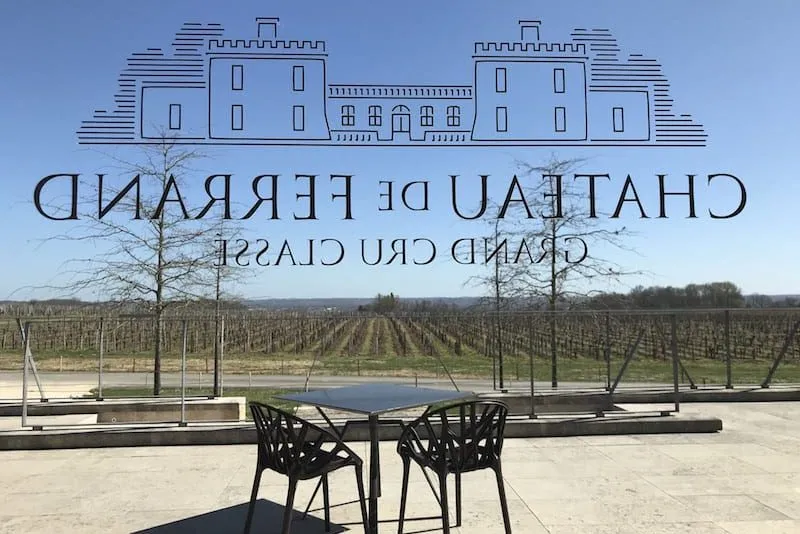 Chateau de Ferrand in Saint Emilion near Bordeaux in March.
If you are interested in a winery visit or a full-day wine tour, view my private tours or choose one of the many small group tours.  
If you are planning a safe-guided tour, you may find this practical information helpful.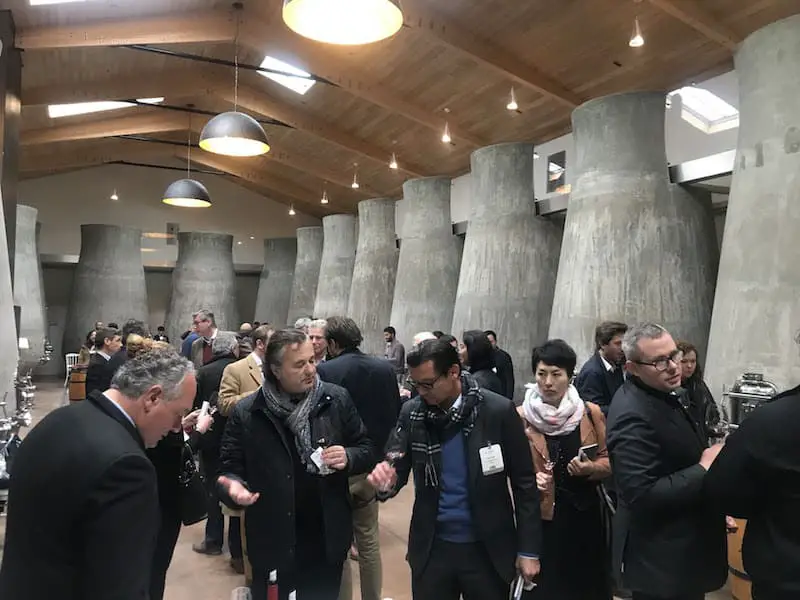 En Primeur Tasting of Pomerol wines at Chateau Beauregard.
During the last week of March or the first week of April Bordeaux wineries are open for the event of the year – wine critics, buyers and journalists arrive to taste young wines.
If you are in Bordeaux during En Primeurs, many wineries will let you taste their barrel samples. 
Clients on my wine tours love this unique experience.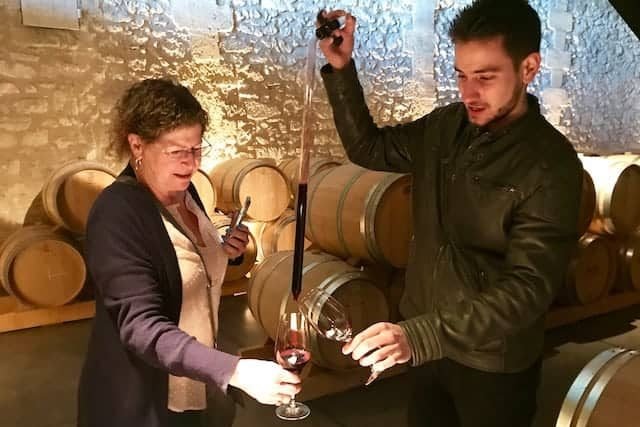 Barrel tasting at Chateau de Ferrand, Saint Emilion.
Day trips to local historic villages and towns
You can visit historic villages around Bordeaux – Saint Emilion, Rions, Saint- Macaire, Bourg, Blaye.  Walk empty cobblestone streets, enjoy the architecture and the local gastronomy.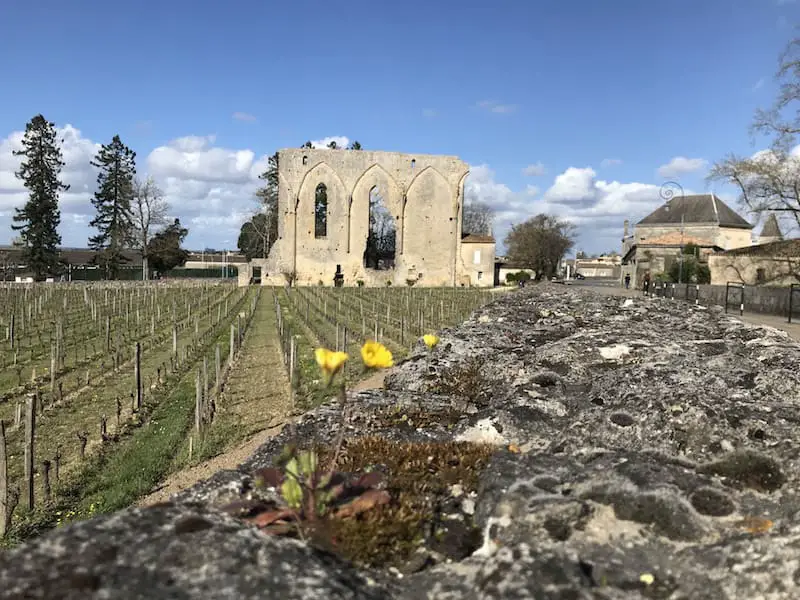 Visit La Cite du Vin, the Museum of Wine in Bordeaux.  Book your tickets here.  
Here is the video I took at La Cite du Vin.  
Visit Arcachon or drive to Cap Ferret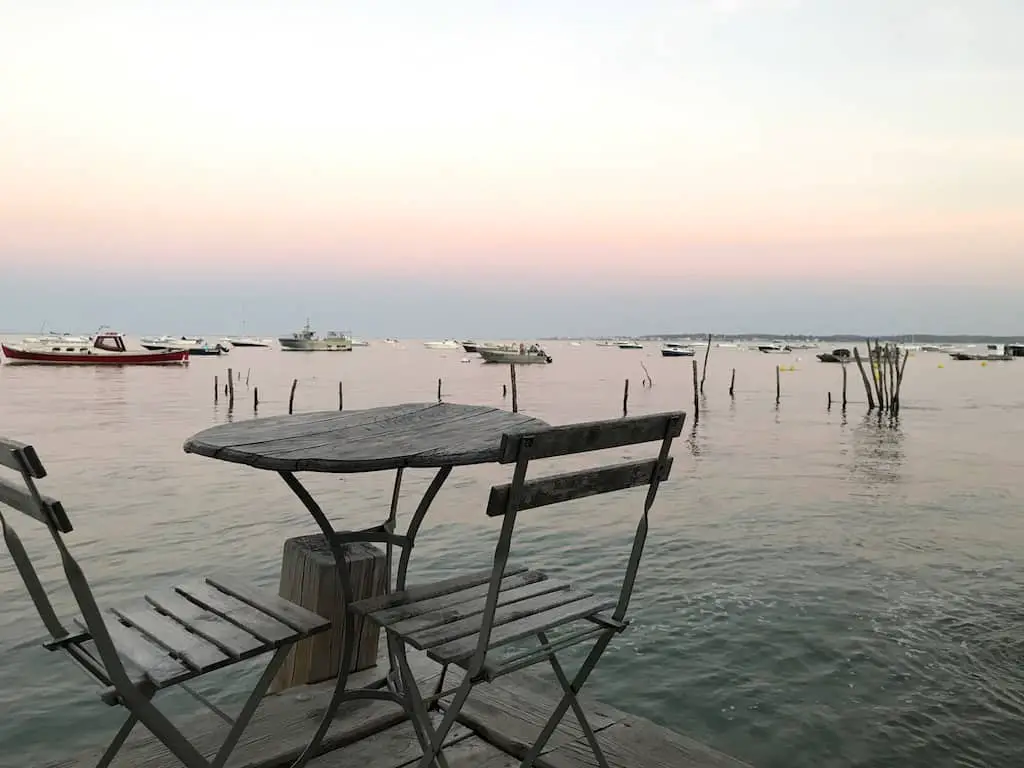 Enjoy the ocean breeze, miles of sandy beaches and dunes at Lacanau or Cap Ferret, or for an oyster tasting at a family farm in Arcachon.  
You can drive or take a train to the Arcachon station. For train tickets check here. Alternatively, hire a private driver.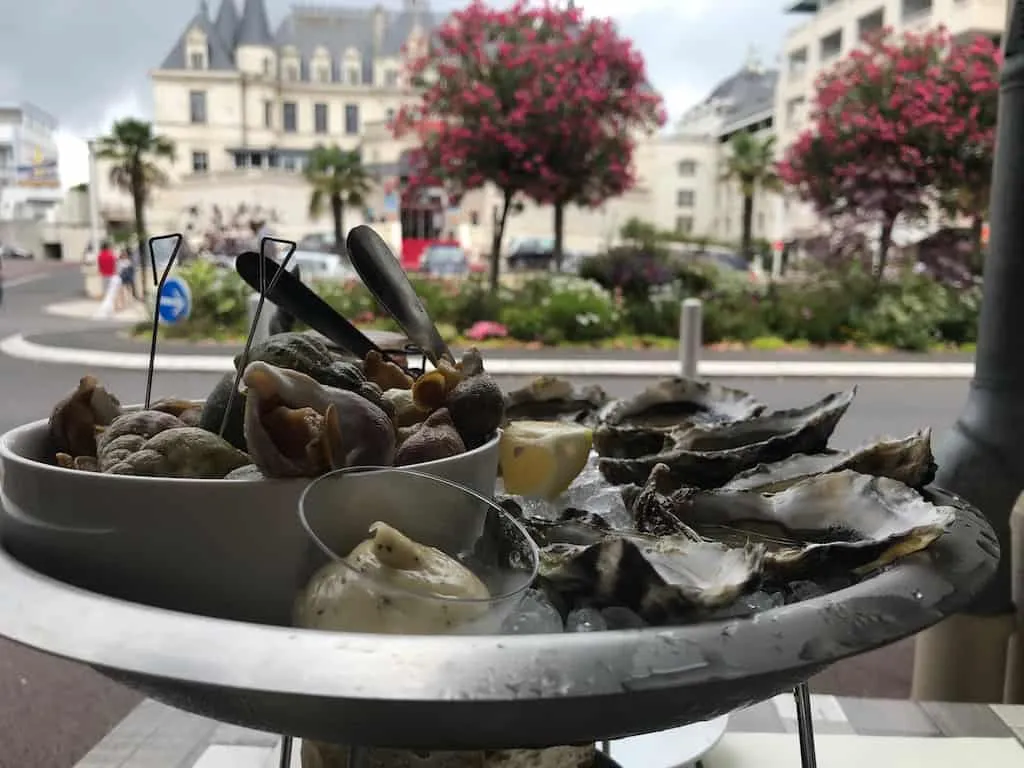 Wine Tastings and Food Tours in Bordeaux