April in Bordeaux is comfortable for city walks and wine tastings.  
Most wineries actively start receiving guests from early April. The wine touring season kicks off.  In April, many wineries will extend their opening hours and open doors on the weekends.
A couple of other interesting wine events usually take place in April – En Primeur, the tasting event or young Bordeaux wine, and the Medoc Open Doors weekend.
The weather in April may be unstable.  It can be warm and sunny with temperatures ranging between 7C and 18C (45F to 64F) and an average of 12.5C or 55F. 
However, Bordeaux gets on average 10 to 18 rainy days in April, with a monthly rainfall of 80 mm.
An overcast or a bright sunny day are equally possible in April.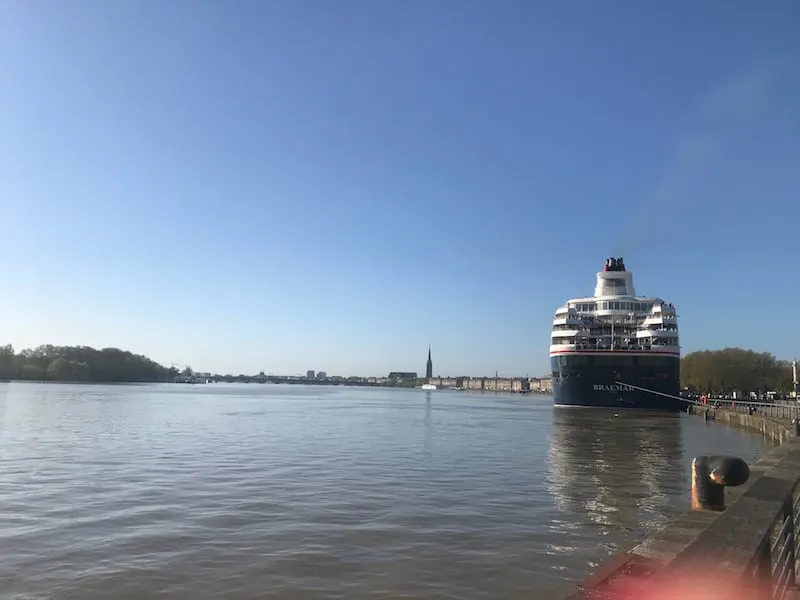 Where to Stay in Bordeaux in April?
In April, you can stay either in Bordeaux or in the wine country.  
Perhaps, Bordeaux city center could be a safer option in case of rainy weather.