Is May a Good Month to Visit Bordeaux?
May is one of the best times of the year to visit Bordeaux? It gets warm, but never too hot.  Some rain and thunderstorms bring freshness. 
Many Bordeaux wineries welcome visitors for tastings and tours. Saint-Emilion, one of the most prestigious wine areas in Bordeaux, holds an Open Doors event.
In this article, I share my impressions of Bordeaux in May and some of my photos.  
May weather tends to be comfortable with night temperatures around 10C (50F), and 23C (73F) during the day. 
However, Bordeaux gets on average 15 days of rain in May, with a monthly rainfall of 90 mm.  Afternoon thunderstorms are quite often. 
You may need to pack a light rain jacket for your trip to Bordeaux in May.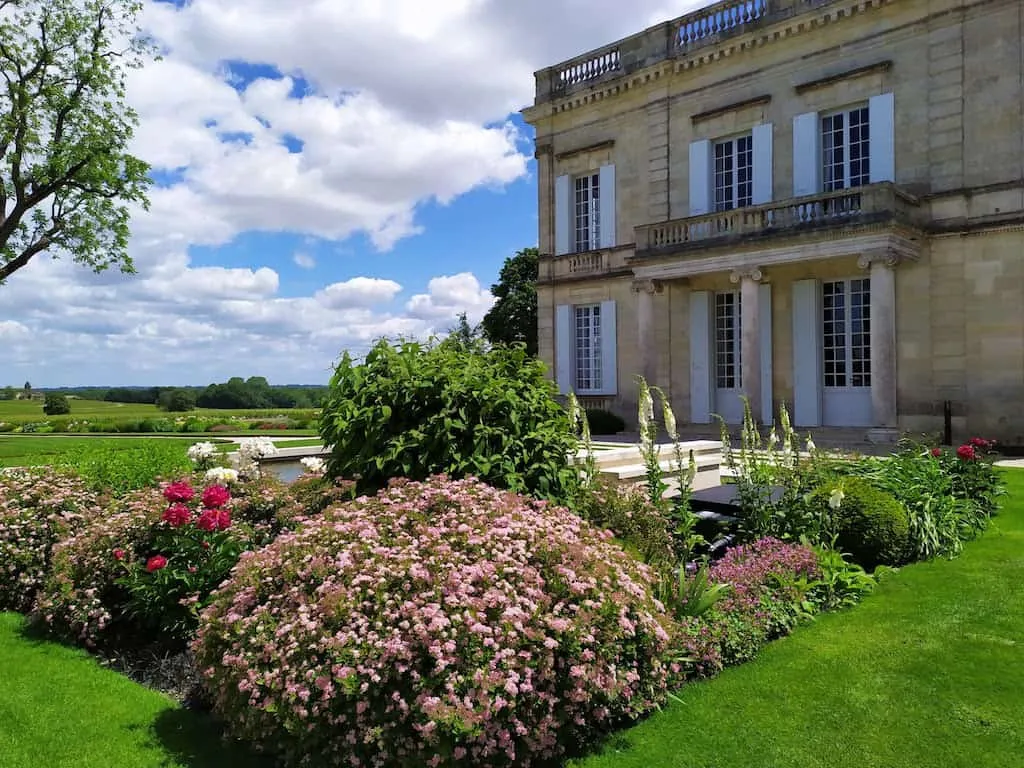 Everything blooms – the manicured chateau gardens and flowers on the city balconies.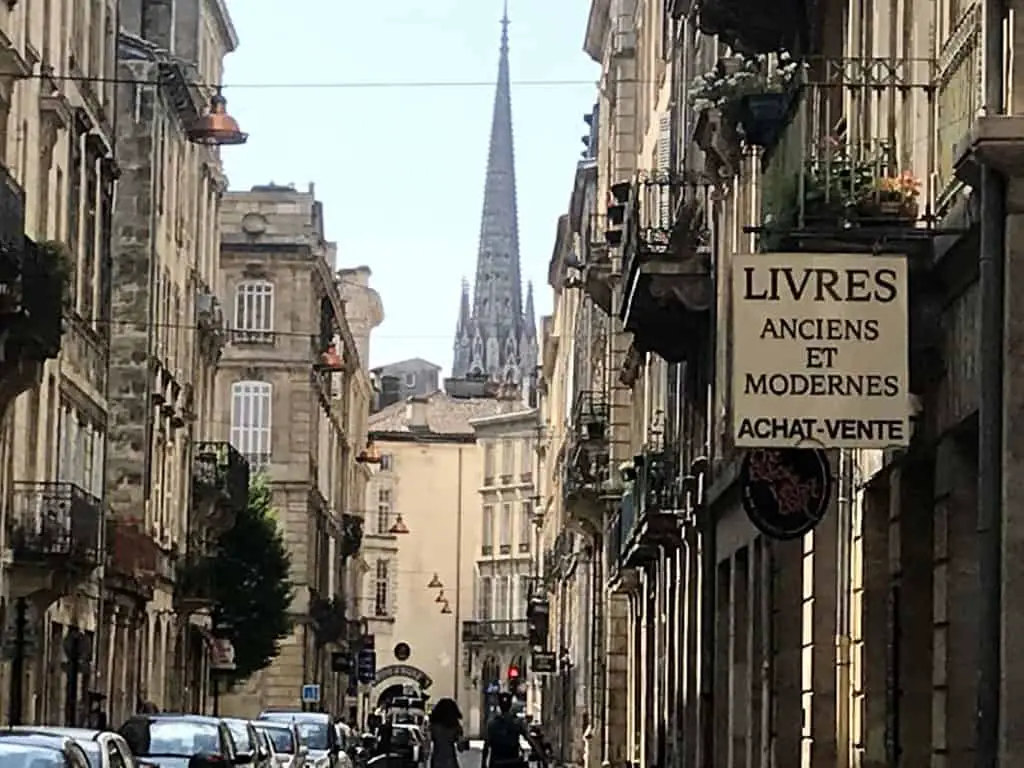 Street walks are comfortable on long spring days. 
May is a great time to enjoy multiple bars with outside terraces.  I have an impression that spending evenings in bars is what the Bordelais love the most.  Join the local crowds for an apero.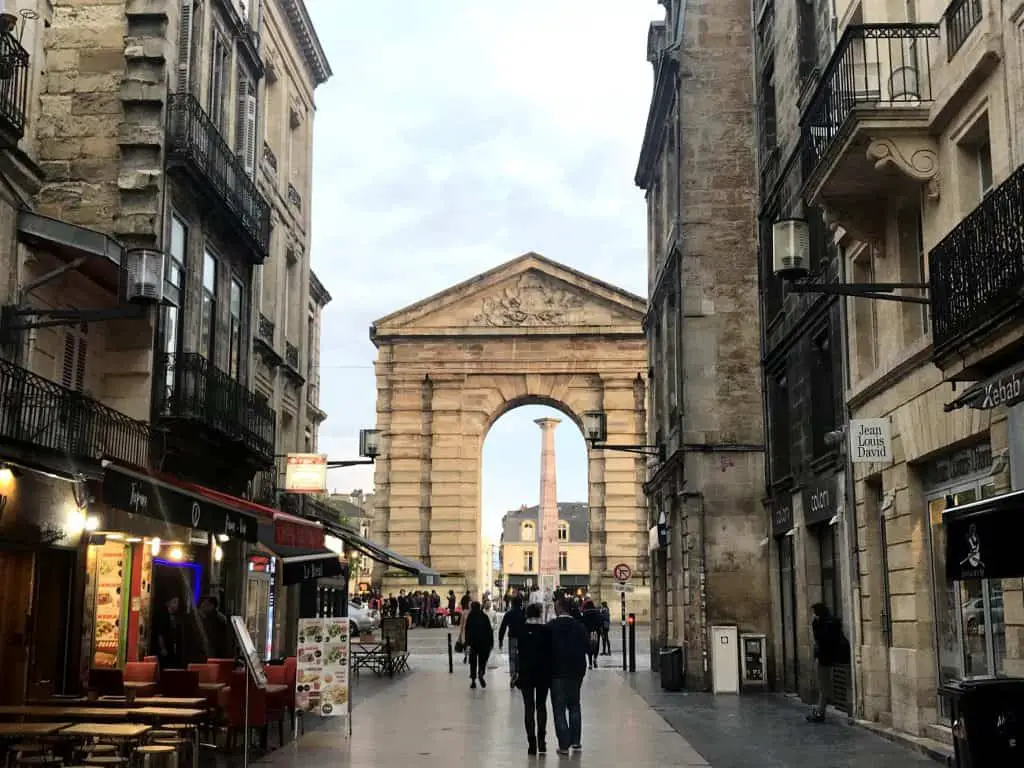 In the afternoon, I like to stroll Bordeaux Quays for people-watching, then cross the Garonne by the Stone Bridge and enjoy views of the 18th century architecture of Place de la Bourse lit by sunset.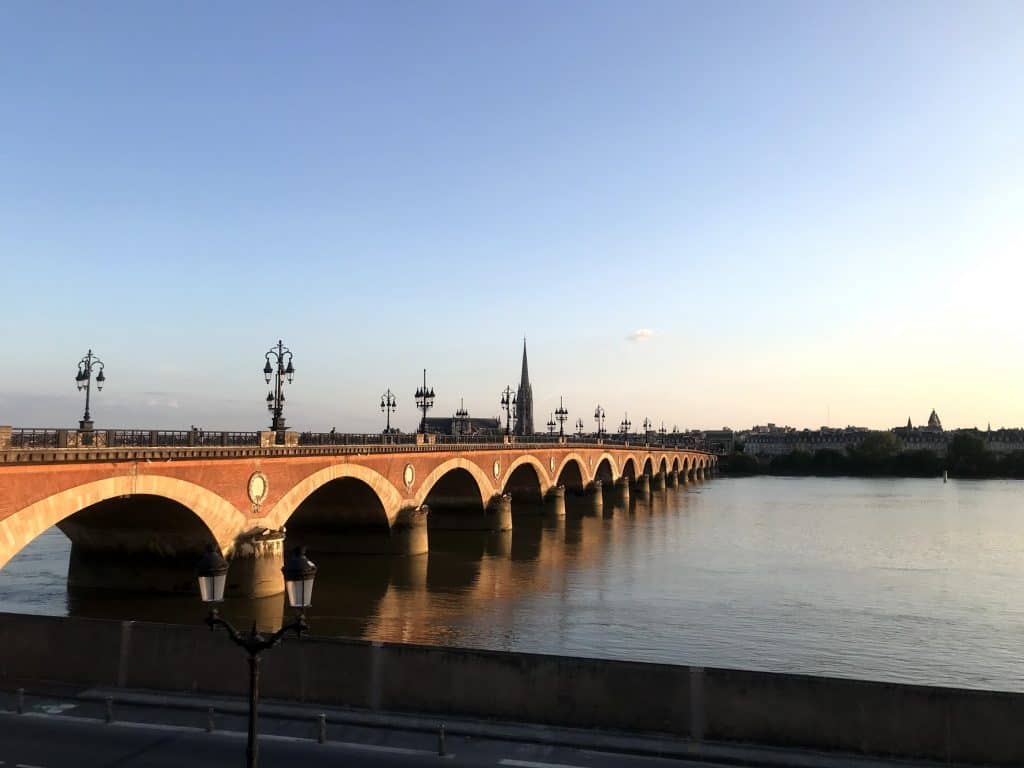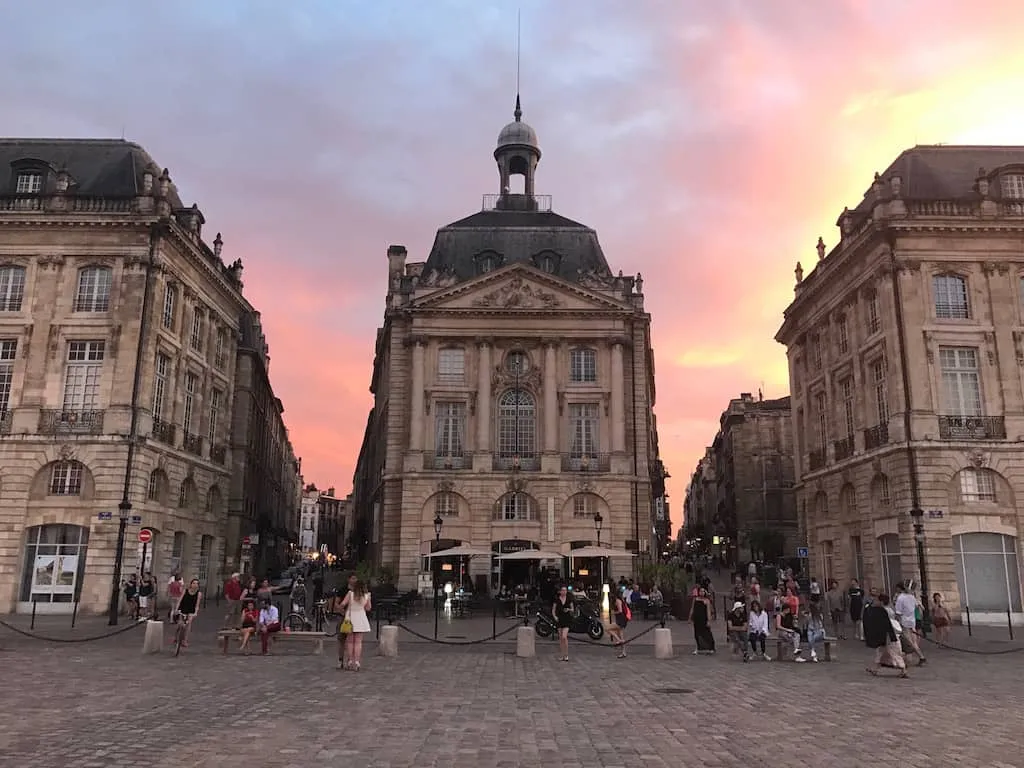 Yes. In May, vineyards are bright green and emerald with scattered poppies and wildflowers. Vines are growing vigorously.  
Wineries are open to the public and offer guided tours, tastings, blending workshops, picnics, walks in the vineyards, and even barrel tastings of new wine.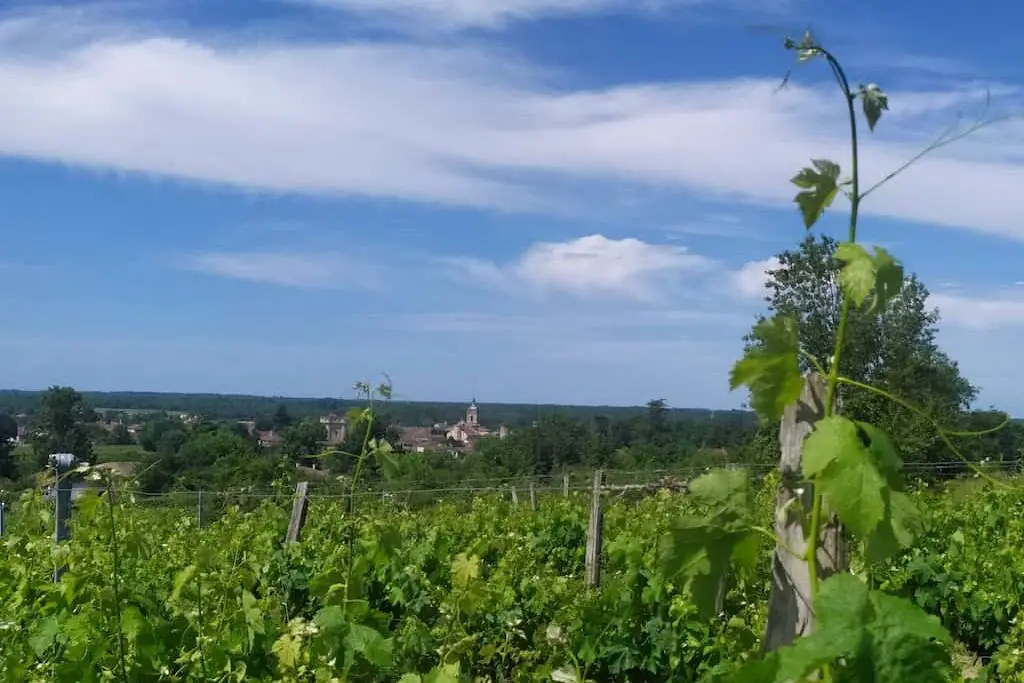 Entre-deux-Mers vineyards in May.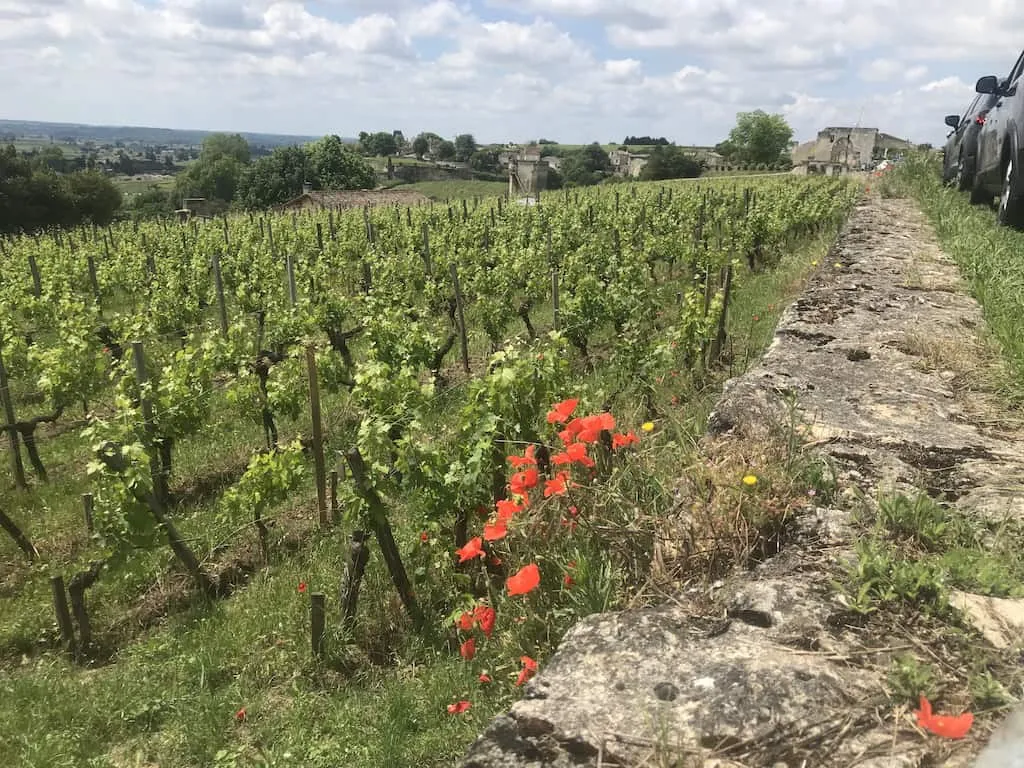 May is the time when the great Bordeaux wines are put in bottles. 
By this time of the year, the wine that has been in barrels approximately 15 months is pumped back to big vats, blended, rested and is waiting for the bottling day.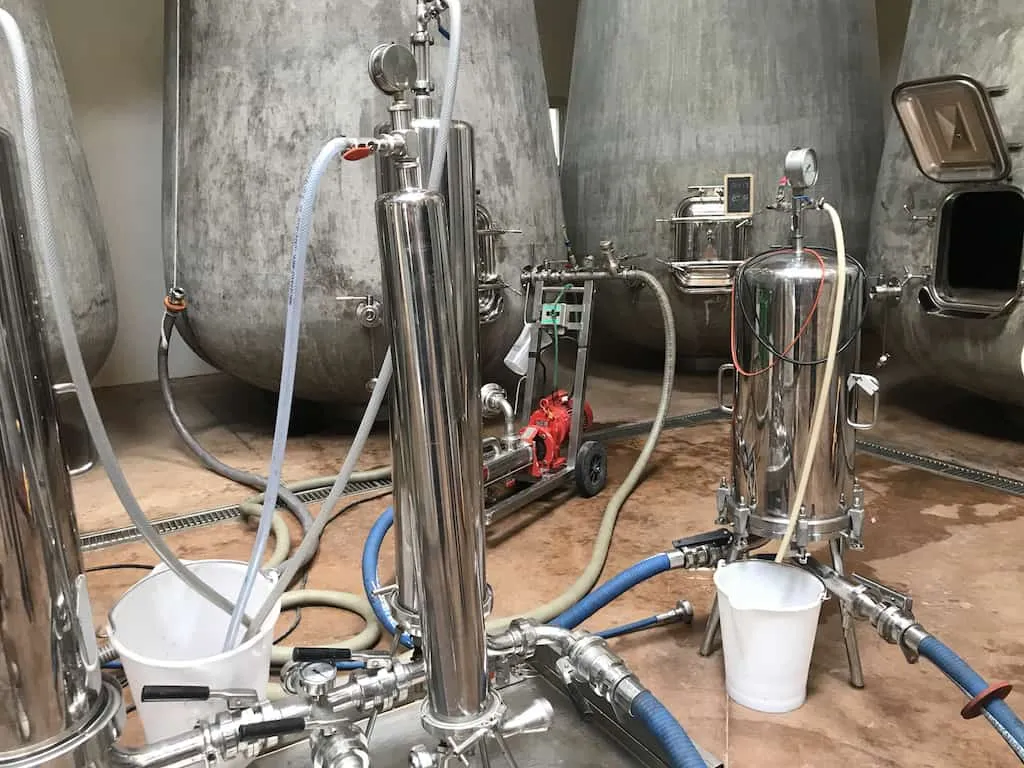 A mobile bottling plant is called to a property. A specially trained crew arrives on fully equipped plant on a truck.  The line rinses new bottles and fills them up with wine extremely fast. Labelling is usually not done at this point in time, but rather when the bottles are ready to leave the property.
Fine Bordeaux wines must be bottled on site according to the appellation rules. Therefore, it is a good chance that you will see the bottling process in actions on your Bordeaux winery tour.
May is a good time for bottling as the days are not too hot to damage the wine.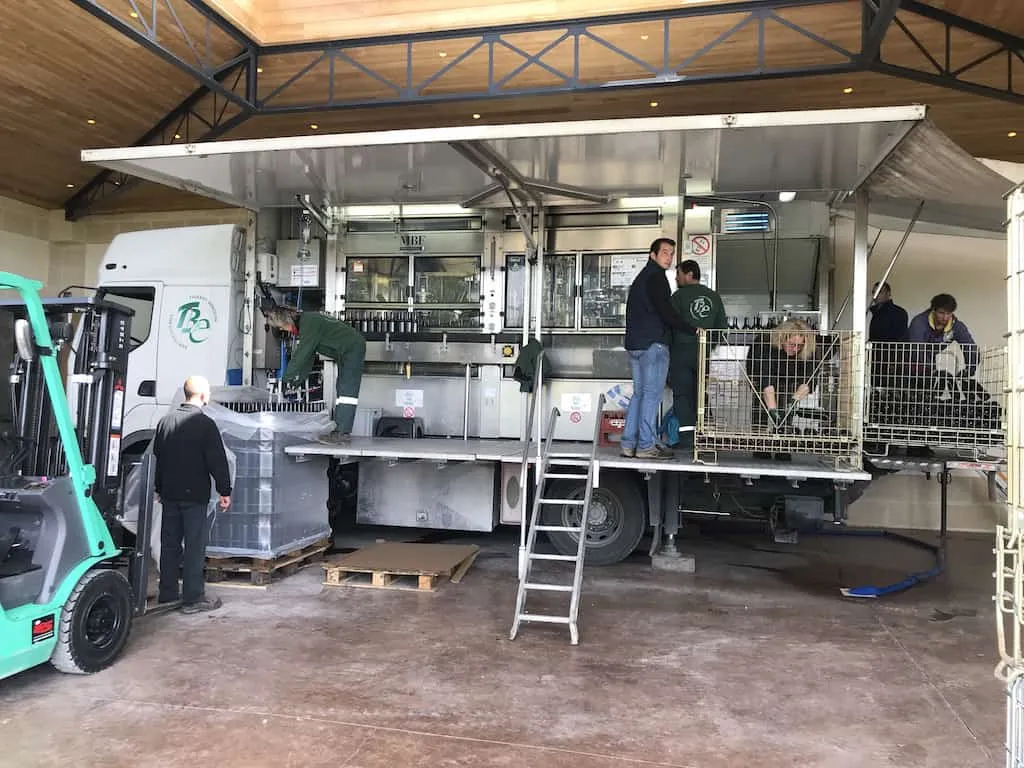 During the first weekend of May Saint Emilion castles open their doors to the public. Wineries organize free tours and tastings. 
That is a rare opportunity to see many Saint Emilion wineries and taste wine at several different estates in a day.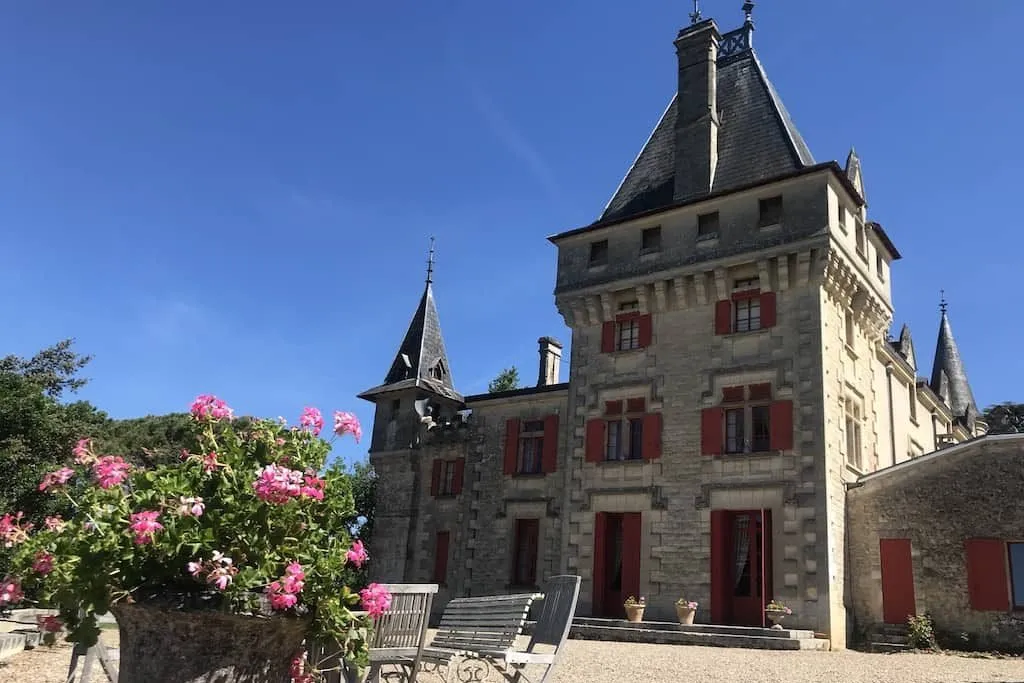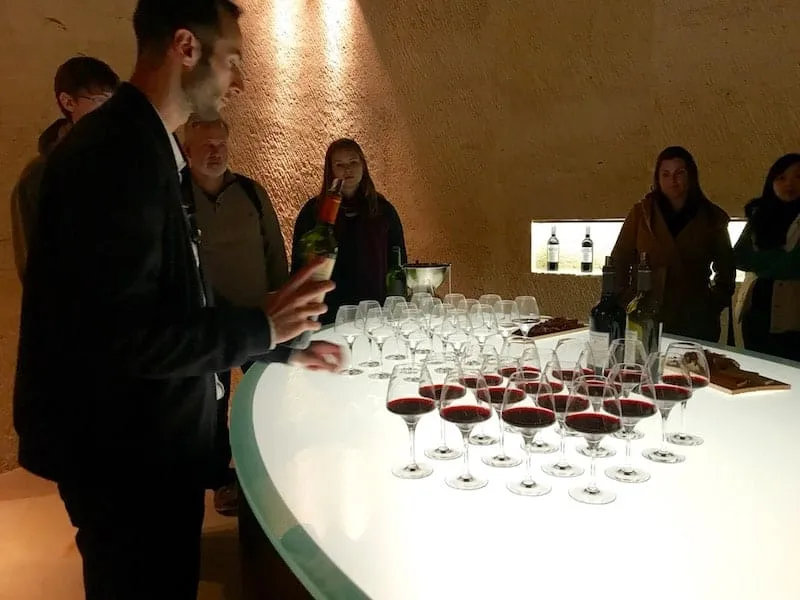 Day trips to local historic villages and towns
Saint Emilion is a wine capital of the Right Bank of Bordeaux and one of the oldest towns in the area dating back to the 9th century.  
Other interesting towns to visit are Rions, Saint-Macaire, Bourg, Blaye.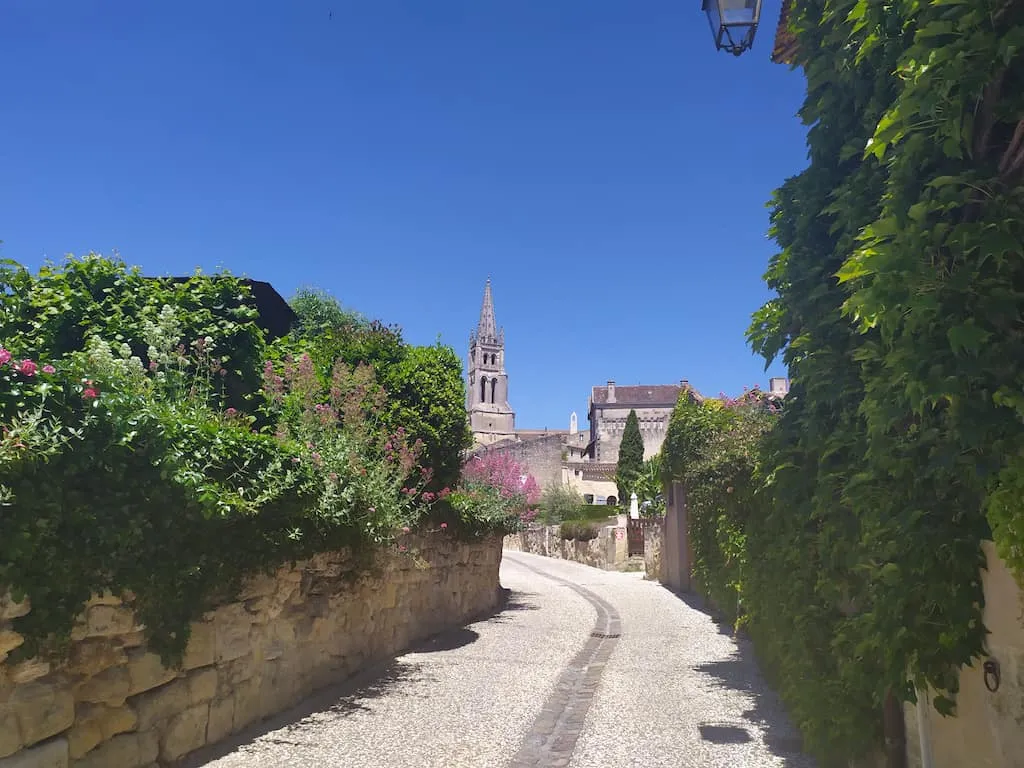 The town of Saint Emilion in May.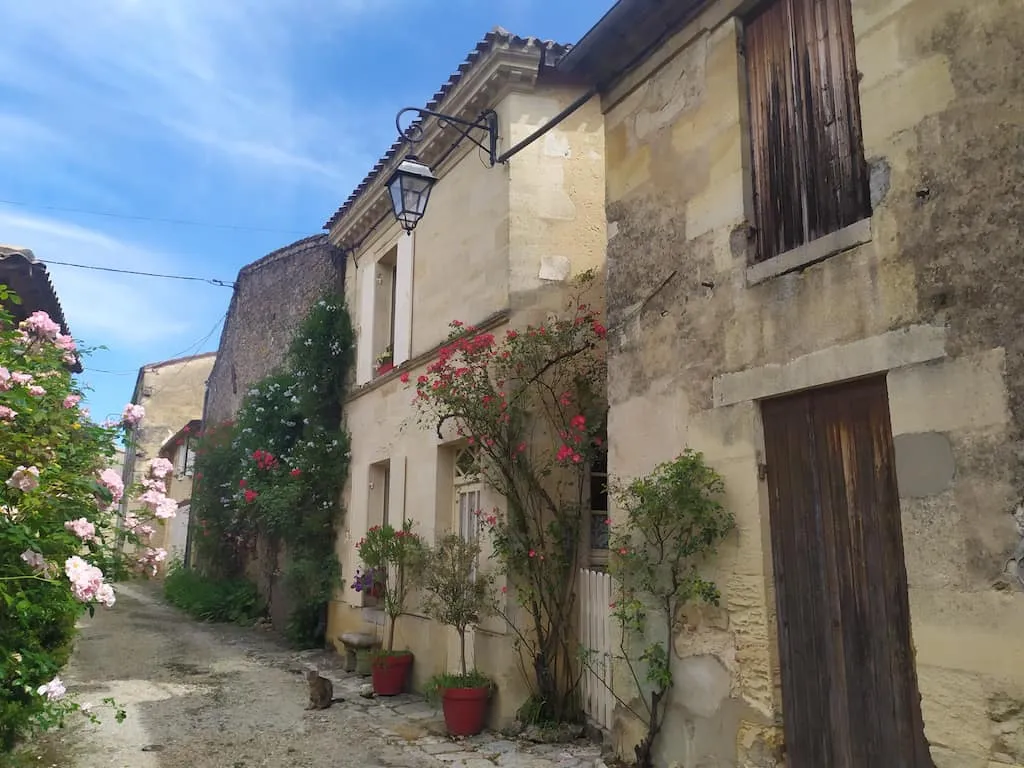 During my visit to Rions in May.
Visit La Cite du Vin and Museums of Bordeaux
Visit La Cite du Vin, the famous Museum of Wine in Bordeaux in a decanter-shaped building.  
Book your tickets online or purchase Bordeaux City Pass.  Using the city pass, you can only enter Cite du Vin before noon.
Here is my video from La Cite du Vin.  
Wine Tastings in Bordeaux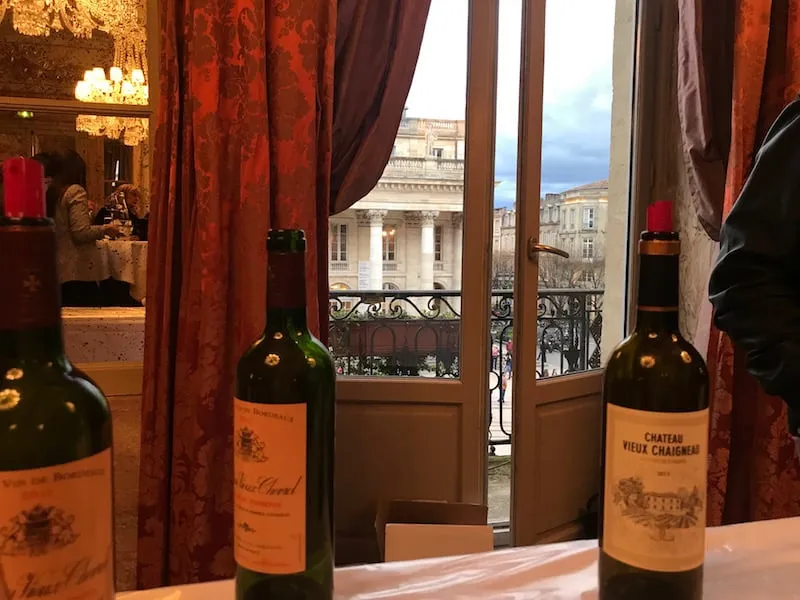 You may check out local wine events in Bordeaux, taste at a wine bar or a shop, or attend a guided wine tasting.
Visit Oyster Farms in the Arcachon Bay
Oysters are in season, they are fresh and very affordable.
My favorite places for oyster tasting are the village of L'Herbe with with its colorful cabanas and tranquil waters , and the Gujan-Mestras area farms.
Check out more places to taste oysters in my article 8 Cool Things to Do in Bordeaux – Off the Beaten Path.
To reach Arcachon and Dune du Pyla, drive or take a train from Bordeaux Gare Saint Jean to the Arcachon station.  Train tickets can be found here.
Alternatively,  a private driver can arrange an Arcachon and the Dune for you.
Dress comfortably to climb the Dune. Light snickers may be the best choice.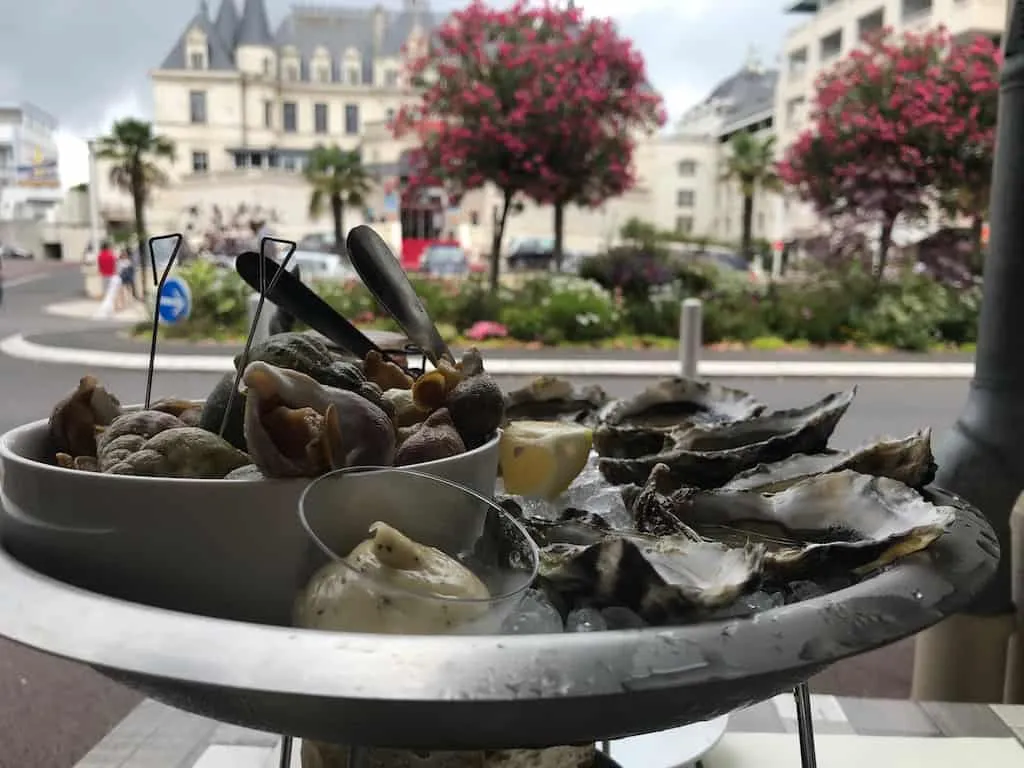 Oyster tasting at Arcachon.
We are at the top of the Dune de Pyla.
Embrace the ocean – surf or just walk endless sandy beaches at Lacanau, Cap Ferret, Carcans Beach or Hourtin Beach.
Flea Markets and Antique Fairs
The largest spring antique market Brocante de Printemps takes place from April 23 to May 9 at Place de Quinconces in the center of Bordeaux.  
Great for browsing – thousands of artefacts of French life.  My personal favorite is French cookware.  
There is an impromptu snack bar where you can spend time with local antique dealers.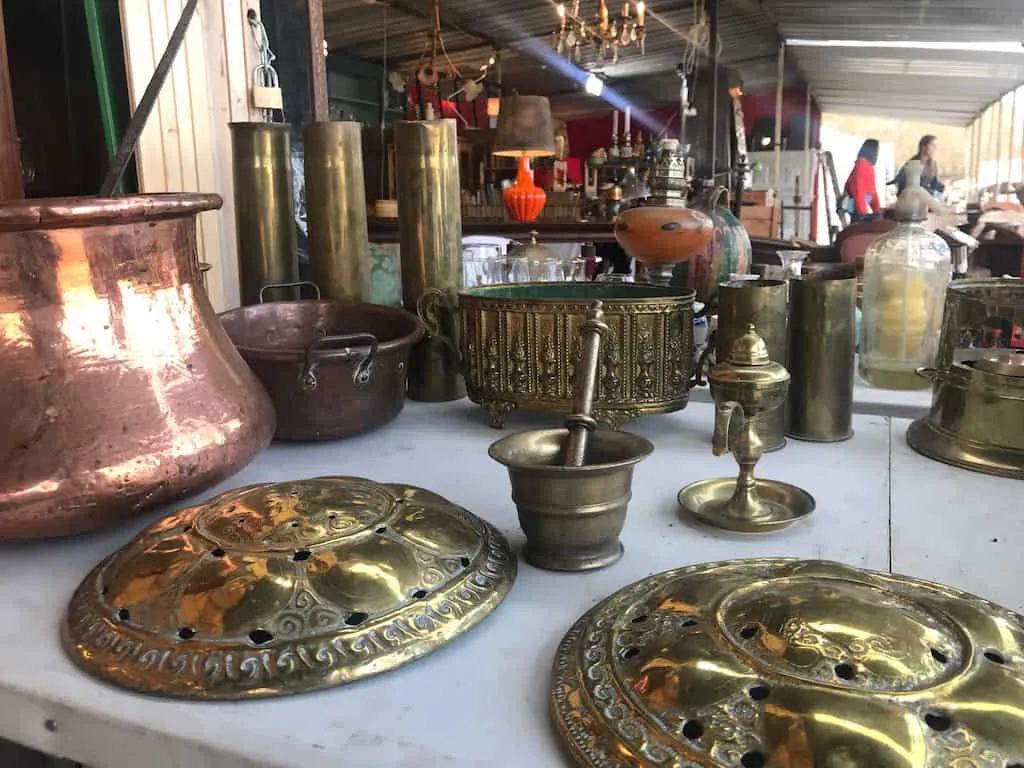 Where to Stay in Bordeaux in May?
In May, the weather is pleasant most of the time.  You can stay either in Bordeaux or in the wine country.