During your visit to Bordeaux, you're sure to cross paths with many amazing wines. From winery visits to wine bars, if you find something that tickles your taste buds and makes you want to go back for seconds, a wine shop will help ensure your Bordeaux experience doesn't stop just after one glass. 
Whether you're looking for a wine shop to grab a bottle to drink by the Garonne or want to buy a bottle or two to take home as a souvenir or investment, a quality wine shop can make your purchasing easy and fun.  
While exploring Bordeaux, make sure you stop by these excellent wine shops for all your drinking and wine investment needs. 
How Much Is A Bottle Of Wine in Bordeaux?
The price of a bottle of wine from Bordeaux or other regions in France can range in price depending on multiple factors. 
First, the vintage, aka the year, that the wine was made will impact the price. If you are buying a bottle of wine from one of the better growing years, the price will be higher. If you are buying an older vintage that has gained value over the years, you will also see a price spike. 
Additionally, prices will vary depending on the region you are buying from. A bottle of wine from St. Estephe is likely to run you a higher tab than a bottle from Côtes de Bourg. Of course, it is also important to consider the prestige of the winery. A bottle of wine from a premier grand cru will have a higher price tag than a fourth or fifth cru. 
You can expect to pay anywhere from €20 to a couple of hundred euros for a bottle in a wine shop in Bordeaux. Consider what you are buying the bottle for, such as, to drink right away, to take home and share it with friends, or to put it away in your cellar for a long time, when determining the price point you are willing to pay for your bottle of wine.
Can You Buy Wine Directly At A Winery In Bordeaux?
The short answer is yes!  If you visited a winery that you absolutely loved, buy a bottle (or a case) from the winery before you leave, especially if it is a small family estate with limited production.  You may not be able to find the same wine in the city of Bordeaux or in your home country.
Many wineries will offer international shipping options for tourists visiting the region. 
Tip:  Although shipping your wine outside of Europe may be expensive, you are saving approximately 20% in sales tax on your purchase when shipping wine directly from a winery.  Consider your country's customs regulations and import taxes before ordering.
Tip: When it comes to well-known grand cru classe wineries, shop around as wine prices may be lower in your home country than at a winery.  Always look at prices on the same vintage to make the right comparison.
What Are The Best Bordeaux Wine Shops to Buy Local Wine?
These Bordeaux wine shops have a wide range of region's wine:
Website: www.intendant.com
Address: 2 All. de Tourny, 33000 Bordeaux, France
About: If you want to walk up a stairway to wine heaven, visit L'Intendant. Known for its multi-story spiral staircase leading you through hundreds of options of Bordeaux's best, this wine shop is well worth a visit.  
Even if you are not planning on buying a bottle, a stop at L'Intendant should be on your itinerary to soak up this instagrammable spot and pursue the vast amounts of wine options they have. 
The staff is knowledgeable and helpful in guiding your decisions. Bottles range from downright affordable to shockingly expensive. Still, if you are looking for a wine to store away in your cellar to remind you of your time in Bordeaux, this shop will have you covered.  
Closed on Sundays.
Website: www.maisonrystdupeyron.com
Address: 1 Pl. du Chapelet, 33000 Bordeaux, France
About: Maison Ryst Dupeyron is a wine shop in Bordeaux just behind hotel Intercontinental that specializes in wines and vintage spirits. If you're looking for the perfect bottle of Cognac or Armagnac to add to your bar cart, this wine shop will have exactly what you're searching for. 
Ryst Dupeyron carries a good selection of Bordeaux and port wine. The staff is helpful at accommodating all budgets and preferences and will ensure you leave with the perfect bottle for your needs. 
What Are The Best Bordeaux Wine Shops to Buy Wine from France?
if you want to explore regions outside of Bordeaux, the following wine shops offer a wide range of wines from other regions in France, like the Loire Valley, Burgundy, Alsace and more. Plus, some offer a wider range of global options as well. 
Latitude20 (La Cité Du Vin Wine Shop)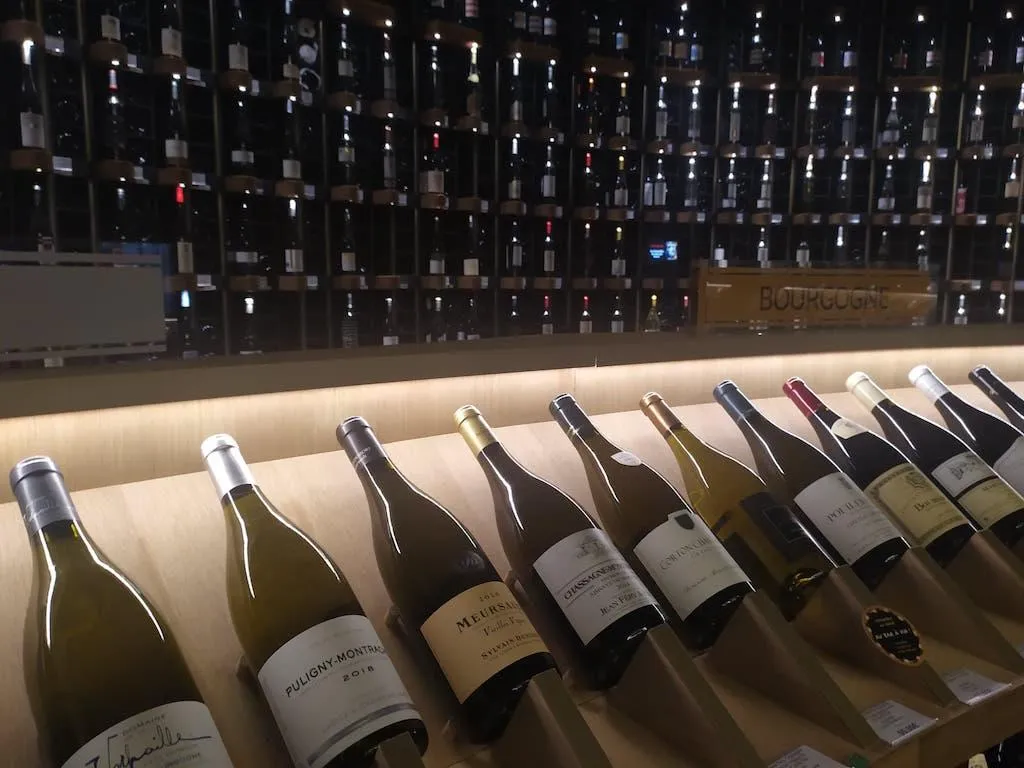 Website: www.latitude20.fr
Address: 134-150 Quai de Bacalan, 33300 Bordeaux, France
About: While visiting Bordeaux, La Cité Du Vin should be high up on your to-do list. This extensive museum covers a wide range of wine-related topics from the history of wine, a sensory exploration of aromas and tastes, a connection to poetry and wine and so much more. 
Additionally, Latitude20 offers you the opportunity to buy wines from around the world. It is not necessary to buy museum tickets to access the wine shop, however, it is highly recommended to spend some time exploring the exhibits. Shop for wines from Japan, Lebanon, Morocco, and more.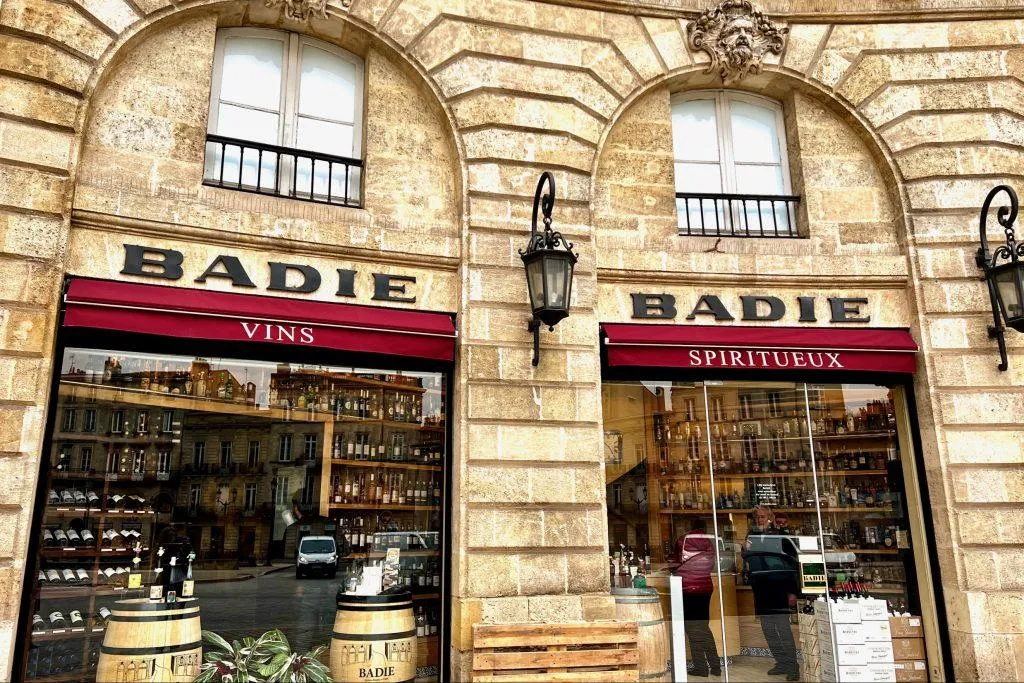 Website: www.badie.com
Address: 60 – 62 All. de Tourny, 33000 Bordeaux, France
About:  Badie wine shop is located right in the heart of Bordeaux city center. Here you will find a large selection of wines from all throughout France. The friendly staff are quick to assist should you need a recommendation or guidance. 
The two Badie shops are right next to one another.  The one on the left is dedicated to Champagne and the other shop has a great variety of all great wines.
La Vinothèque de Bordeaux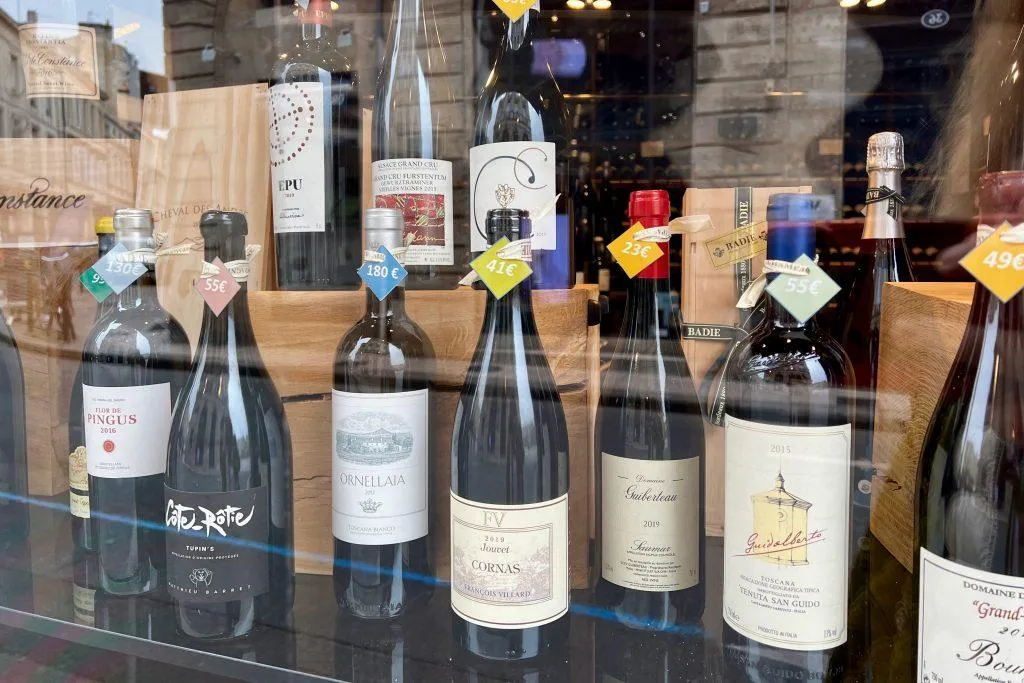 Website: www.vinotheque-bordeaux.com
Address: 8 Cr du 30 Juillet, 33000 Bordeaux, France
About: Unsure what bottle of wine you want to buy? The staff at La Vinotheque can help! Known for their friendly and helpful customer service, the staff at La Vinotheque make excellent recommendations based on your preferences. They are also able to accommodate English-speaking visitors with ease.  Whether you're looking for a light, easy-to-drink white wine or a bold red you want to put away for a few years, La Vinotheque will have something for you to enjoy. 
Which Bordeaux Wine Shops Offer Tastings?
While wine shops aren't likely to let you taste the bottle of wine you want to buy beforehand, some do offer tasting experiences to give you more opportunities to try unique wines and decide what bottle to buy. If you're still unsure what bottle is worth your hard-earned income, visit the following wine shops for a tasting before you buy.
Bordeaux-Magnum Cave À Vin
Website: www.facebook.com/bordeauxmagnum
Address: 3 Rue Gobineau, Bordeaux, 33000
About: Before you make your purchase of a bottle of wine, try out a few different wine options in a guided tasting. 
Bordeaux-Magnum Cave À Vin offers tastings from Tuesday to Saturday for €20 a person. During your tasting learn about three unique wines from the knowledgeable team. You can book your tasting experience through their website. Found something you enjoyed in the tasting? Buy a bottle before you leave!
Website: www.cousin.fr
Address: 2 Rue du Pas-Saint-Georges, 33000 Bordeaux, France
About: Cousin & Compagnie a wine shop in the party Saint Pierre neighborhood offers two tasting options, one on land and one on water. 
In the wine shop, participate in a "Tasting Old Vintages" tasting experience every Saturday from 12 pm to 2 pm.   With a professional wine guide, learn about the history of the Bordeaux vineyard, traditions, techniques, and classification system. Enjoy trying four old vintages that are at least more than ten years of age from Bordeaux, as well as some local charcuterie and cheeses. 
For a more unique experience, head to the Gironde for a tasting on the river. Every Friday at 4:30 pm and Sunday at 4 pm Cousin & Compagnie hosts a tasting of three wines, in addition to a light meal, on their boat. Finish the experience back at the wine shop with a glass of mystery wine. Tastings for both tours are €49 a person and should be reserved ahead of your visit through their website.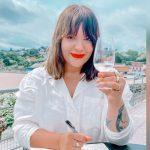 Jessica Blanarik is an American wine and travel tourism writer.  She is currently receiving her master's degree in Wine Tourism with the Wintour Erasmus Mundus program in Spain, France, and Portugal. She believes wine is not only delicious but also an important unifier of people and cultures. You can find more of her work at www.jessisjourney.com.