Is it a Good Idea to Visit Bordeaux in September?
September is one of my favorite months in Bordeaux.   Temperatures are milder making September a very pleasant time in Bordeaux. The city is lively as locals are getting back from their vacations.  Many restaurants and venues that were closed in August reopen in September.  
Visiting Bordeaux wineries will be the most interesting in the second part of September when grape harvesting starts.
How is Bordeaux in September?
The city streets and bars are bustling with locals and tourists enjoying warm but comfortable weather.  
The downside of visiting September in Bordeaux is busier traffic and bigger crowds than in July and August.  The number of tourists peaks in September as many are attracted by its famous wineries.
What Is Bordeaux's Weather Like In September?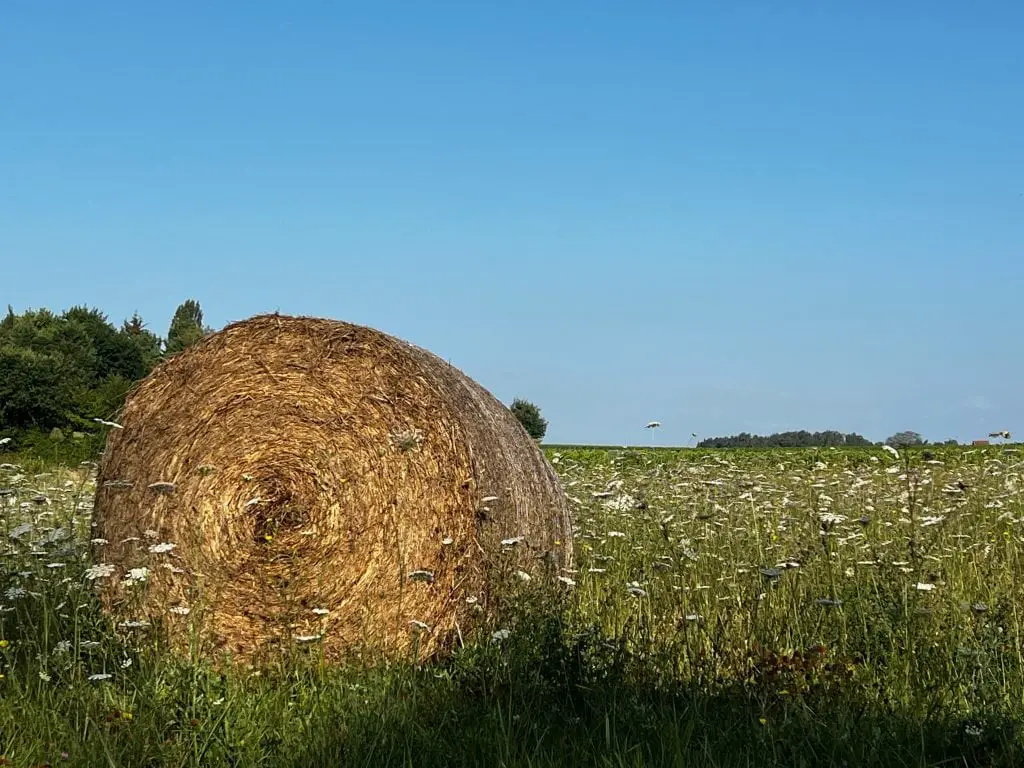 The weather in Bordeaux in September is warm and pleasant, making it the perfect time to visit the famous wine region. 
While the summer months in Bordeaux can get uncomfortably hot, day temperatures average 21 to 26 degrees Celsius (69-77 F) during the month of September. 
You can expect minimal rain and plenty of sunshine during your visit to Bordeaux in September. 
Is Bordeaux Too Hot in September?
It is not uncommon to have a few very hot days in Bordeaux in September, with temperatures reaching 33 degrees Celcius (about 93F), however, normally the temperatures are milder during the day.  Evenings get cooler, so pack a light jacket if you are going out after the sunset.
For more tips on packing for your Bordeaux trip read here.
Things to Do In Bordeaux in September
I could be biased, but I would say that the best thing to do in Bordeaux is definitely a wine tour.  
However, if you are not into wine, there are many things to do in Bordeaux in September from river cruises, and cycling tours, to dining and partying and enjoying the Atlantic beaches.
Bordeaux Wine Tours in September
Visiting Bordeaux in September is exciting because there is a lot to see during your winery visits. If you take a tour of a château in September, you will likely see workers in the fields cutting the grapes, vehicles transporting large containers of harvested grapes, and team members sorting out the best berries. 
Usually, harvest in Bordeaux starts from mid-September and lasts till mid-October.
You will see wine fermenting in large vats and even taste some young wine.
However, it is important to note that the harvest season is very busy for Bordeaux châteaux, which means some châteaux including the famous Chateau Margaux and Chateau Lafite Rothschild will close their doors for tours during picking season. 
If you have a specific winery you want to visit while in Bordeaux, make sure to contact them prior to your visit to ensure they can accommodate you during the harvest season. 
I also advise booking any Bordeaux wine tours in advance as September is a very popular time in Bordeaux and tours and winery appointments get sold quickly.
How to Visit Wineries in Bordeaux, France?
Medoc vs. Saint Emilion – Which Region to Choose for Your Bordeaux Wine Tour
If you do not want to travel outside the city.
Visit the Arcachon Bay area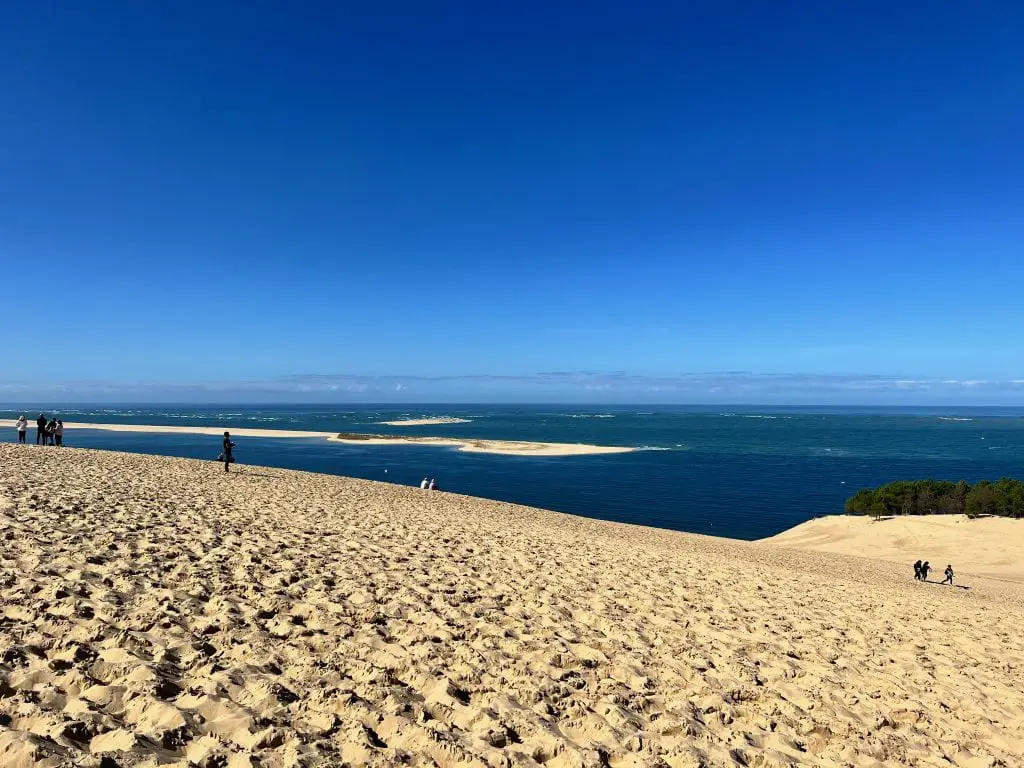 The Arcachon Bay is on the Atlantic coast about 1 hour away from Bordeaux.  In Bordeaux, we refer to it as the Bassin.
Some ideas of things to do in the Arcachon area:
– Visit the town of Arcachon, admire its fancy early 20th-century houses, and enjoy shallow sandy beaches with calm waters.
– Taste local oysters with a glass of white Bordeaux.  For example, Les Halles de Arcachon is a market in the center of the city where fresh oysters are served.
– Have mussels for lunch.  "Moules" are sold at almost every restaurant here.
– Climb the Dune of Pyla
– Bird-watch at the Teich Ornithological Reserve.  110 hectares of woods, marsh,  meadows, and waters present an opportunity to hike and observe local wildlife.
– Take a boat to Cap Ferret and visit an oyster farmer.
– Watch the sunset on a beach.  In my opinion, the most beautiful sunsets are from the Dune of Pyla.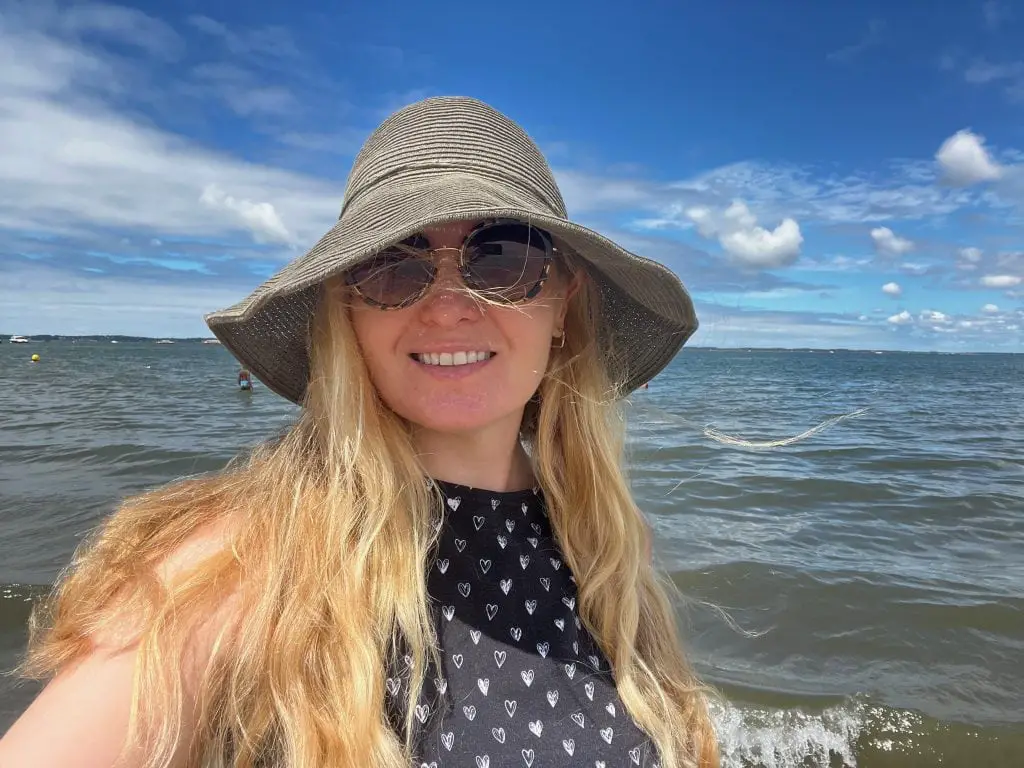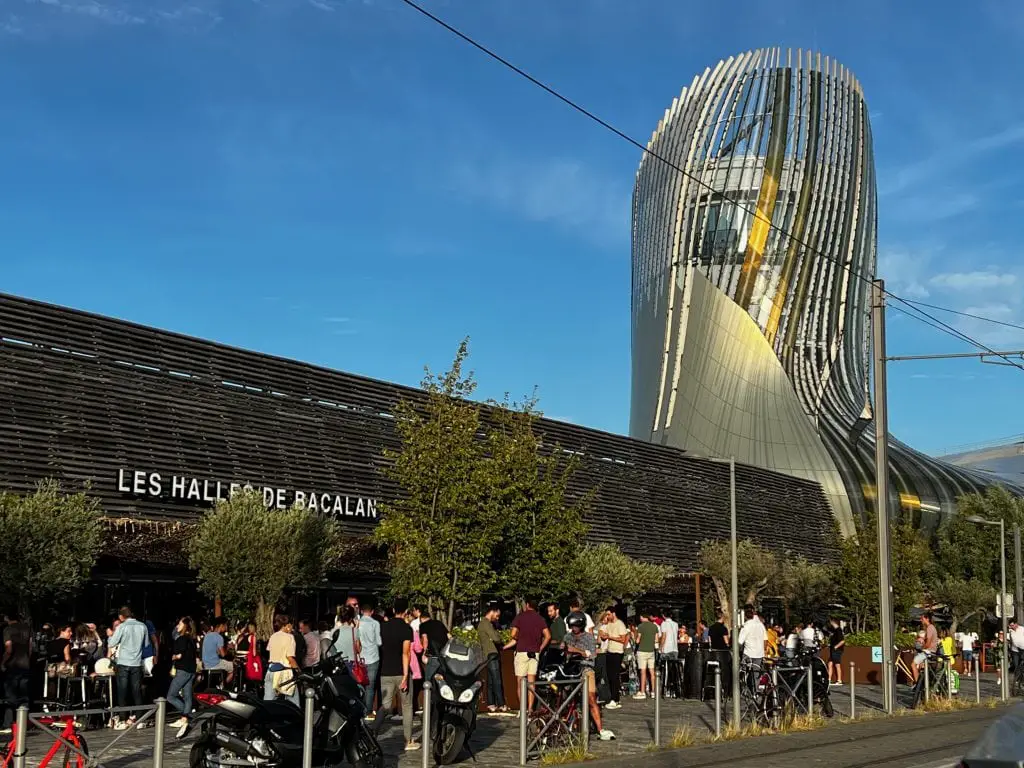 Les Bordelais enjoy spending evenings on the squares, in the bars, and just on the banks of the Garonne boasting of bars and restaurants.
One of the best things if you have a free evening in Bordeaux is to join the happy crowd at one of the bars at Place du Parlement, rue Parlement, Place Saint-Pierre, Place du Palais, Place Camille Julien or anywhere around the church of Saint Pierre for drinks, food, and people-watching.
You can go out any day of the week.  Mondays and Sundays are less popular though.
As the weather is warm, terraces and rooftop bars are an excellent place to be after the sun goes down.
In recent months, the Bassins a Flot, the modern neighborhood of Bordeaux turned into a funky party spot.  Check out the bespoke IBOAT parties. 
Recommended Wine Bars in Bordeaux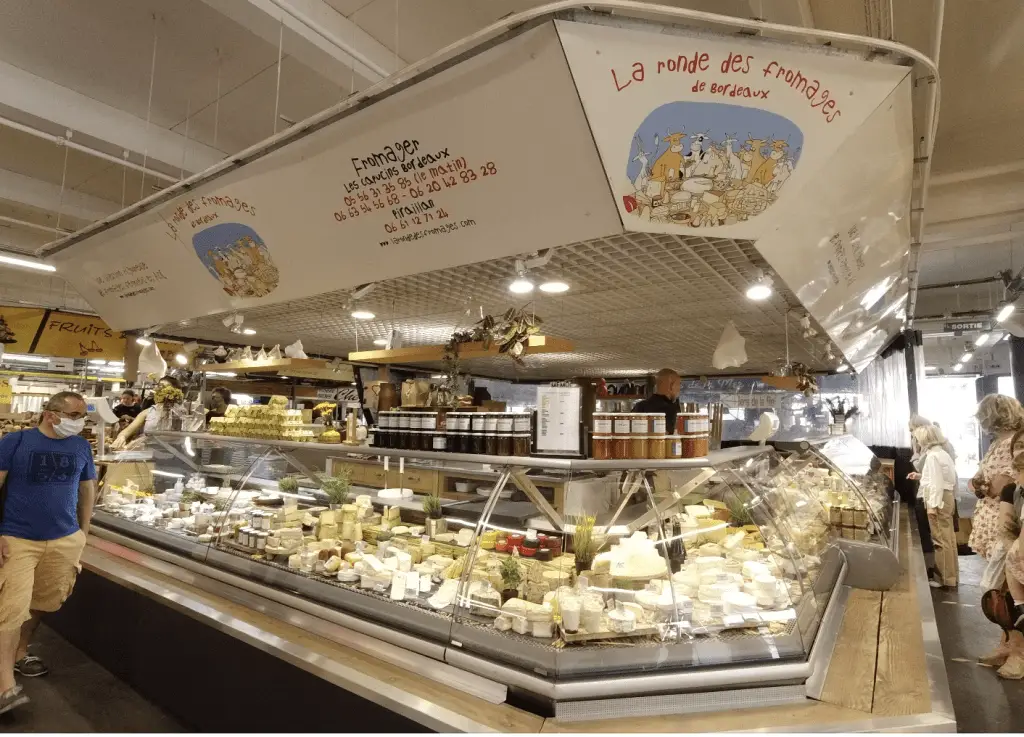 French farmers' markets are a real treat in September.  They are full of fresh produce, flowers and people.
See our article on the Best Farmers' Markets in Bordeaux.
If you would like a local to guide you through the markets and show you where to find the best foods in Bordeaux, join some of the interesting food tours in Bordeaux.  The ones below seem to be the most popular.
The Atlantic coast is only 1 hour away from Bordeaux city center.
Beaches are endless and surfing is a big thing around here.
Choose a beach of Lacanau, Hourtins, or Cap Ferret to get on a board.  There are numerous surfing schools, classes and rentals at these beaches.  There is even a surfing class by the Dune du Pilat!