June in Bordeaux is a time for celebration of wine: join wine festivals, visit wine expositions and, of course,  enjoy wine with the Bordelais at one of the hundreds open-air terraces and wine bars.
June is a great time to visit Bordeaux wine country. Everything is fresh and bright. You will see flowering vineyards, wine bottling, racking and other winery activities on your wine tours.
However, besides wine, there are concerts, food festivals, dance events planned for June.  The two main events of June in the city of Bordeaux are the Wine Festival and the River Festival.
In this article, I share my impressions of Bordeaux in June and offer some recommendations of things to do in Bordeaux and the wine tours to hop on.
June in Bordeaux is warm and comfortable with night temperatures around 15C (59F), and 26C (79F) during the day. 
Closer to the end of June, a heat wave is possible with temperatures approaching 30C (86F).  If you are sensitive to heat, make sure your hotel or AirBnB has AC, which isn't always a case in Bordeaux.
Statistically, Bordeaux gets on average 12 days of rain in June, with a monthly rainfall of 50 mm. I would not call June a rainy month, however, be ready for occasional showers.
Bordeaux sunset in June.  Place de la Bourse.
Days are long in Bordeaux in June. I like spending time wondering the streets, enjoying the architecture.  Around 7 pm, join locals for an apero at one of the Bordeaux squares.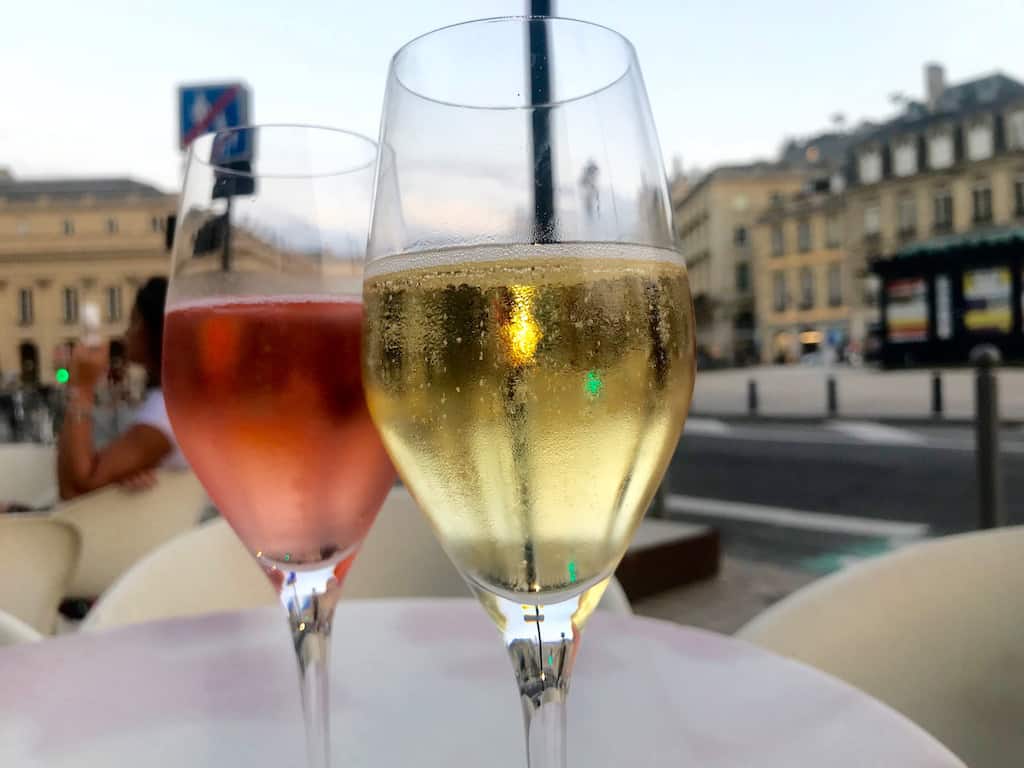 Walk along Bordeaux Quays for people-watching, cross the Stone Bridge (Pont de Pierre) for a great view on Bordeaux from the other side of the Garonne.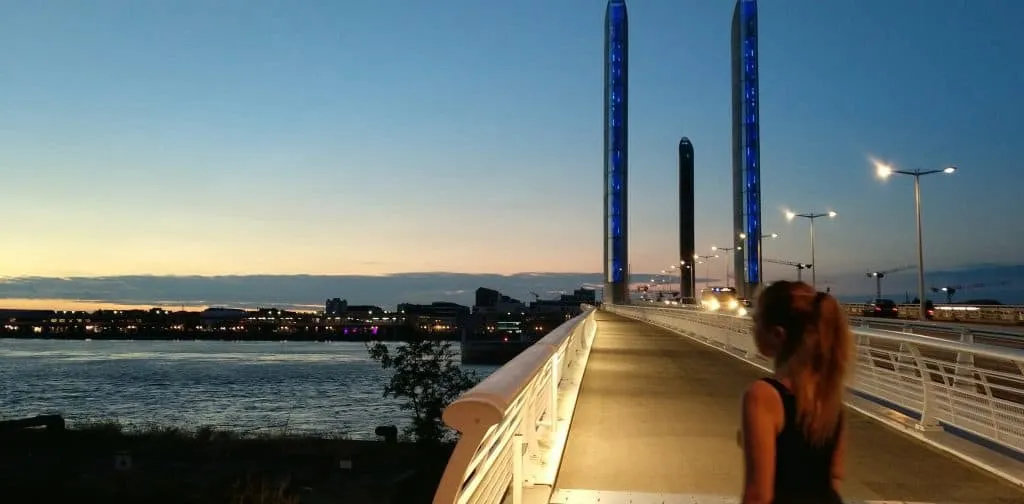 In June, vineyards of Bordeaux are at their best. Vines are flowering.  Leaves are bright green and poppies and wildflowers are scattered everywhere.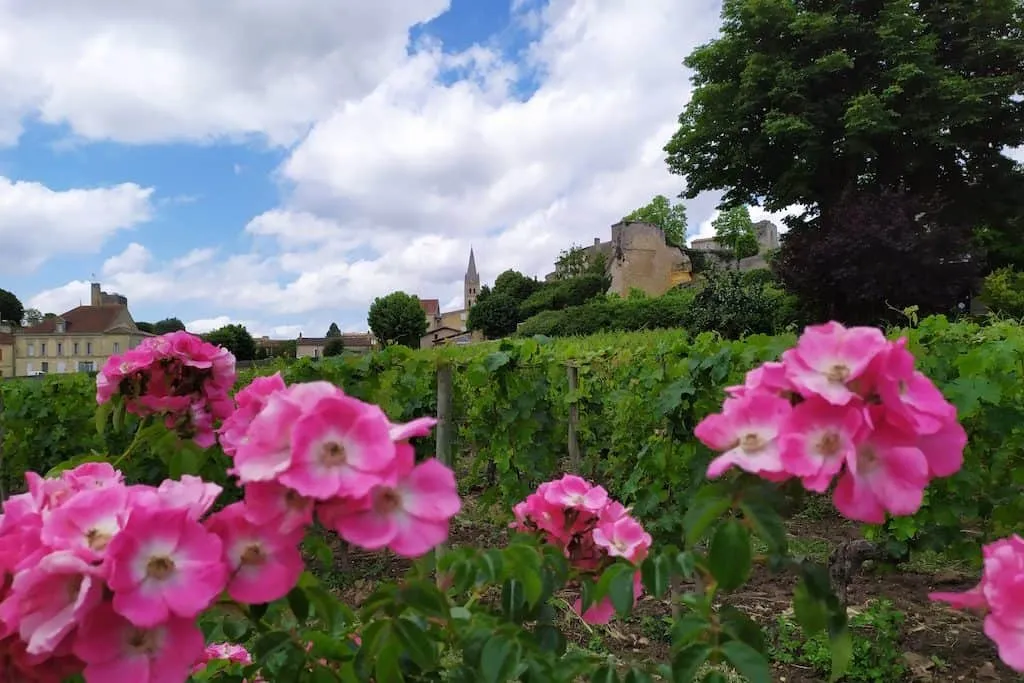 A view on the village of Saint Emilion in June.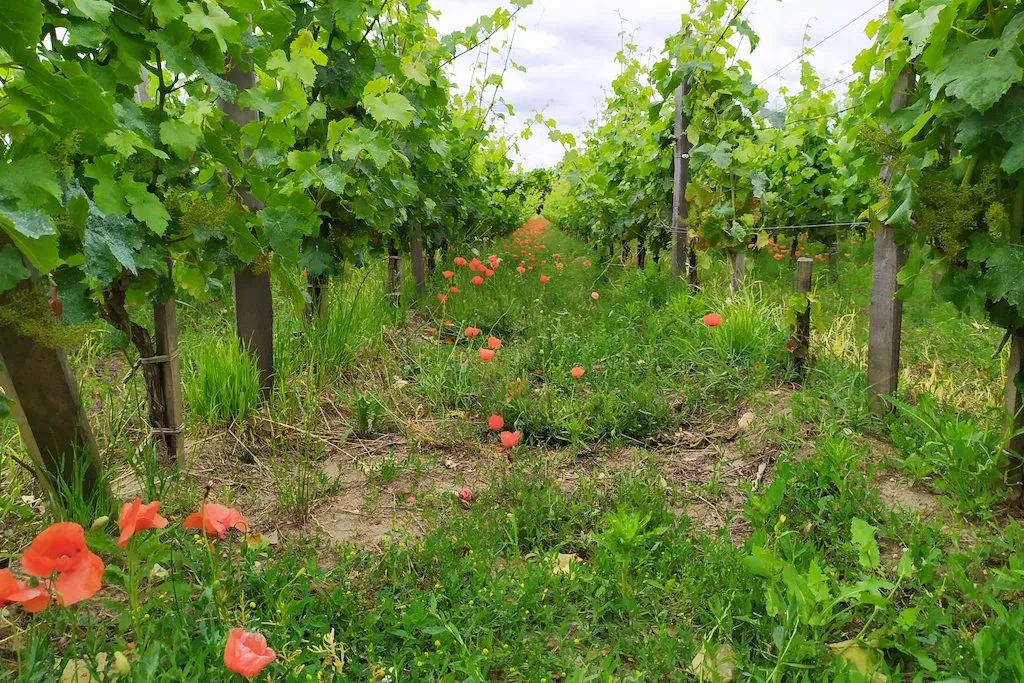 Organic vineyard at Chateau Ambe Tour Pourret, Saint Emilion Grand Cru.
In June, wineries are open to the public and offer guided tours, tastings, blending workshops, picnics, walk in the vineyards, and even barrel tastings of new wine.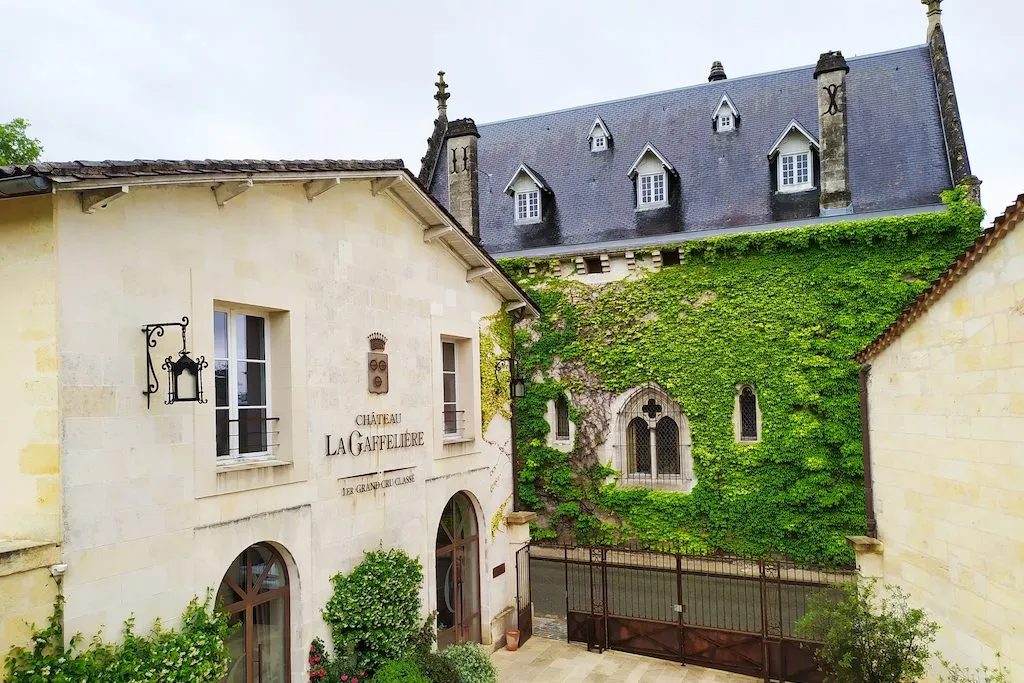 Views on Chateau Le Gaffeliere, Saint Emilion Premiere Grand Cru Classe B.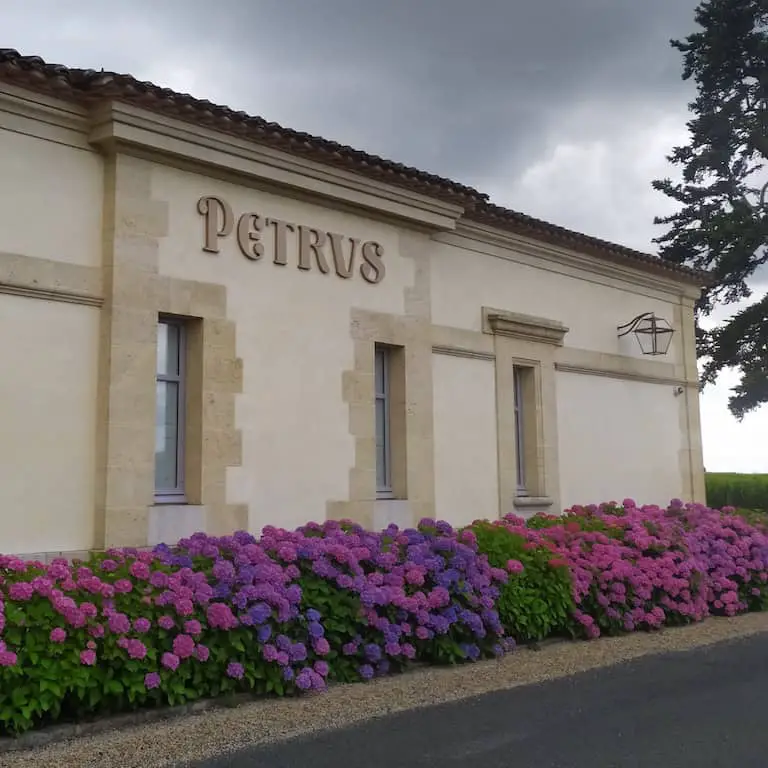 During this time of the year, Bordeaux wineries continue bottling wine. 
By June, the wine that has been in barrels approximately 16 months is pumped back to big vats, blended, rested and is waiting for the bottling day.
A mobile bottling plant with a bottling crew arrives to the property. The line rinses new bottles and fills them up with wine extremely fast. Labelling is usually not done at this point in time, but rather when the bottles are ready to leave the property.  
Fine Bordeaux wines must be bottled onsite according to the appellation rules. Therefore, it is a good chance that you will see the bottling process in action on your Bordeaux winery tour.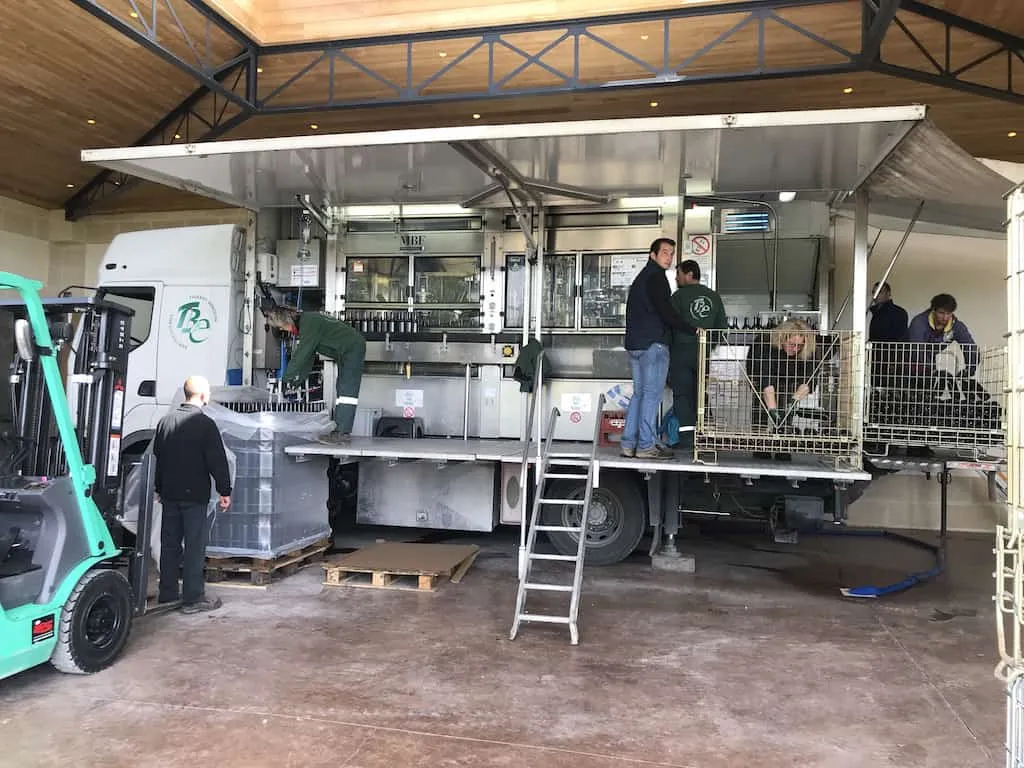 The River Festival, "fête le fleuve" marks the end of the spring.  
Every odd year, from Thursday to Sunday of the third week of June, the quai of Bordeaux from the Stone Bridge (pont de Pierre) to Quinconces turns into a huge concert and a giant picnic ground.
Tall ships from different countries dock at the banks of the Garonne.
The festival opens and ends with grandiose fireworks.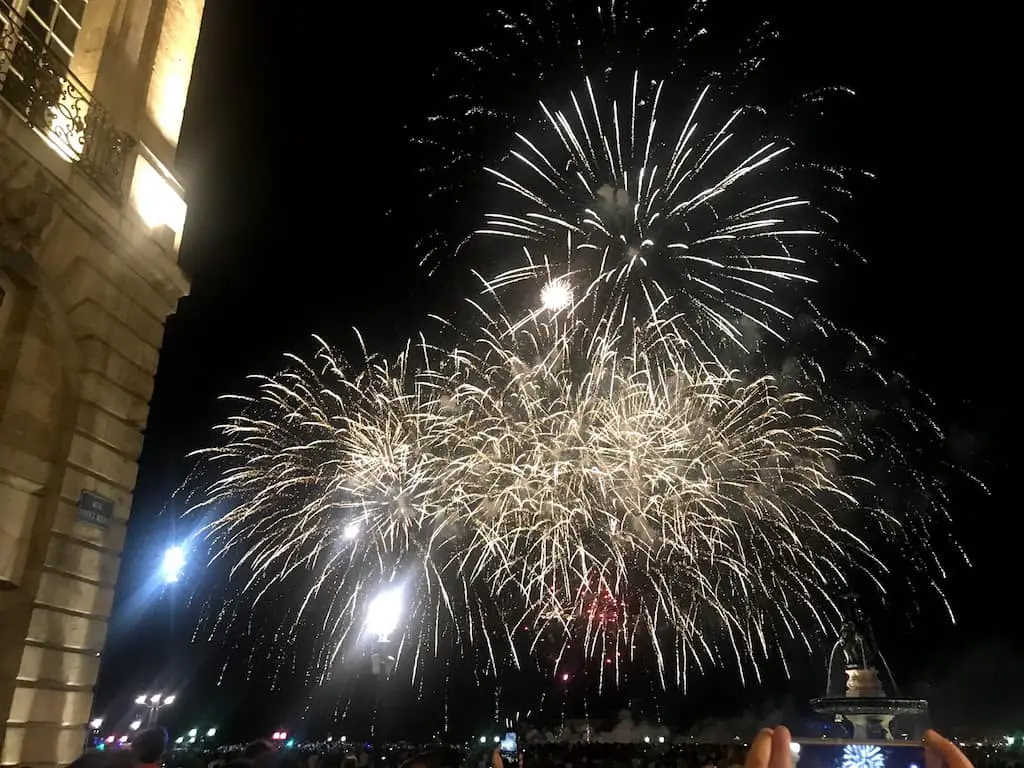 The Wine Festival alternates with the River Festival and happens the third weekend of June on even years.  
1,200 winemakers from 80 appellations present their wines.  All you have to do is buy a tasting pass and voila!
Besides meeting the winemakers, join locals for a dance at the quai, visit open-air exhibitions, and enjoy a jazz concert.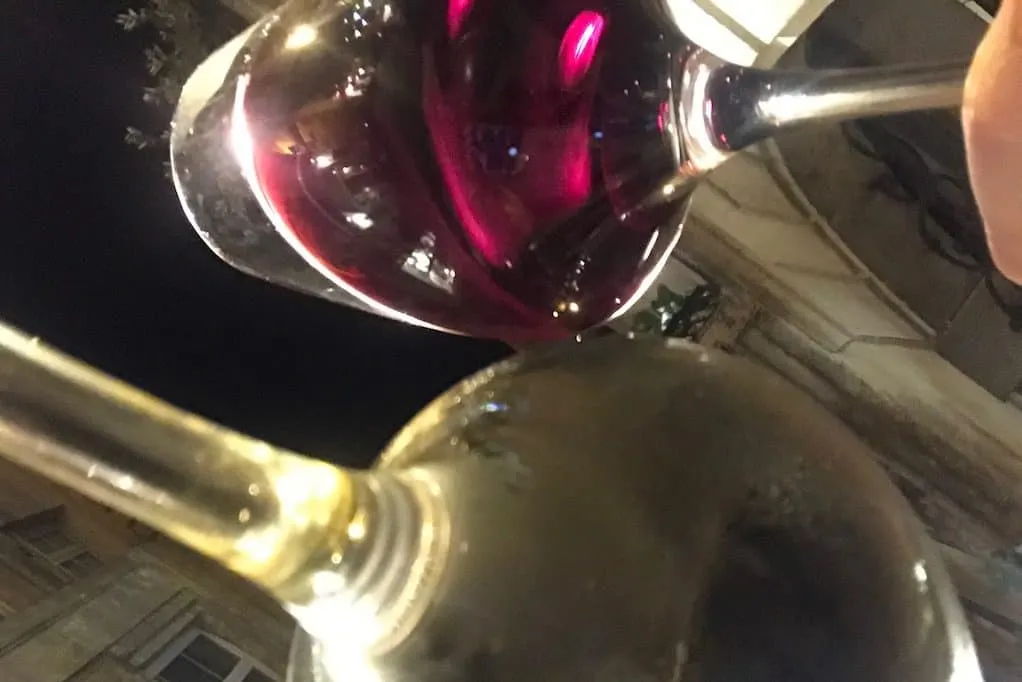 The Epicuriales is a gastronomic festival in the center of Bordeaux. 
About 20 restaurants set up their pavillions at Allees de Tourny.  
Drop by for lunch, dinner or a drink to sample what Bordeaux gastronomic scene has to offer. 
The festival usually lasts 11 days starting from the third week of June. 
The stalls are open from 11 am to 1 am. 
Visit La Cite du Vin and Museums of Bordeaux
Visit La Cite du Vin, the famous Museum of Wine in Bordeaux in a decanter-shaped building.  
Book your tickets online or purchase Bordeaux City Pass.  Using the city pass, you can only enter Cite du Vin before noon (extra fee for entering after 12 pm).
Here is my video from La Cite du Vin.  
Saint Emilion is a wine capital of the Right Bank of Bordeaux and one of the oldest towns in the area dating back to the 9th century.  
Other interesting towns to visit around Bordeaux are Rions, Saint-Macaire, Bourg, Blaye.  
You will need a car to drive around.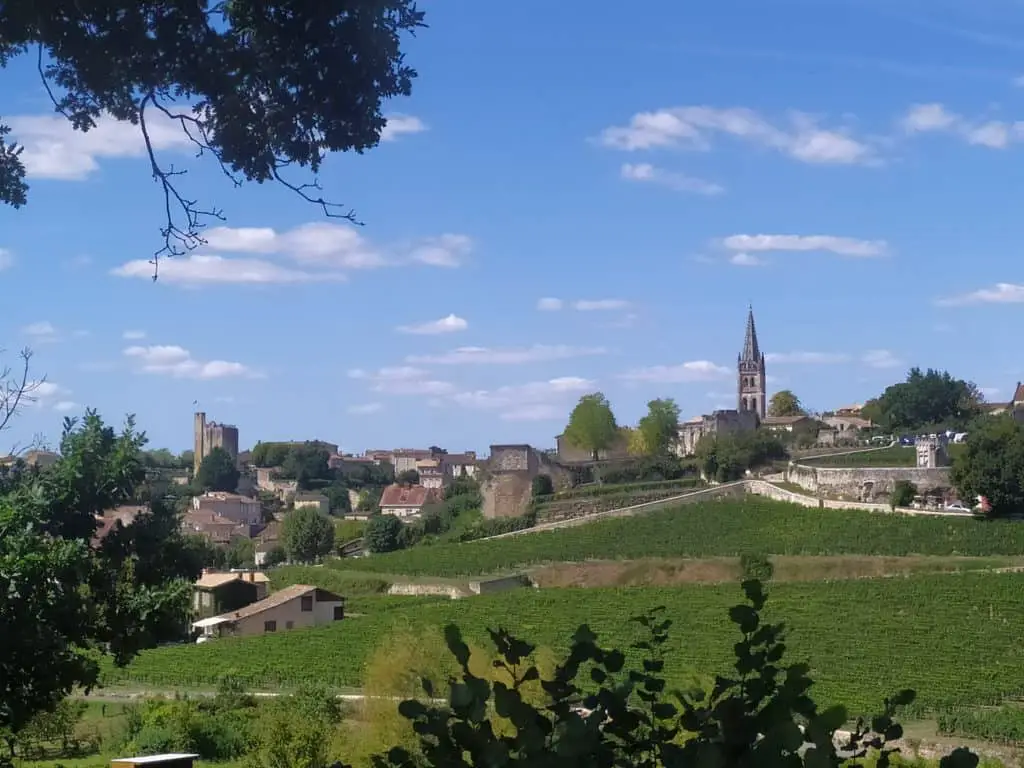 The town of Saint Emilion in June.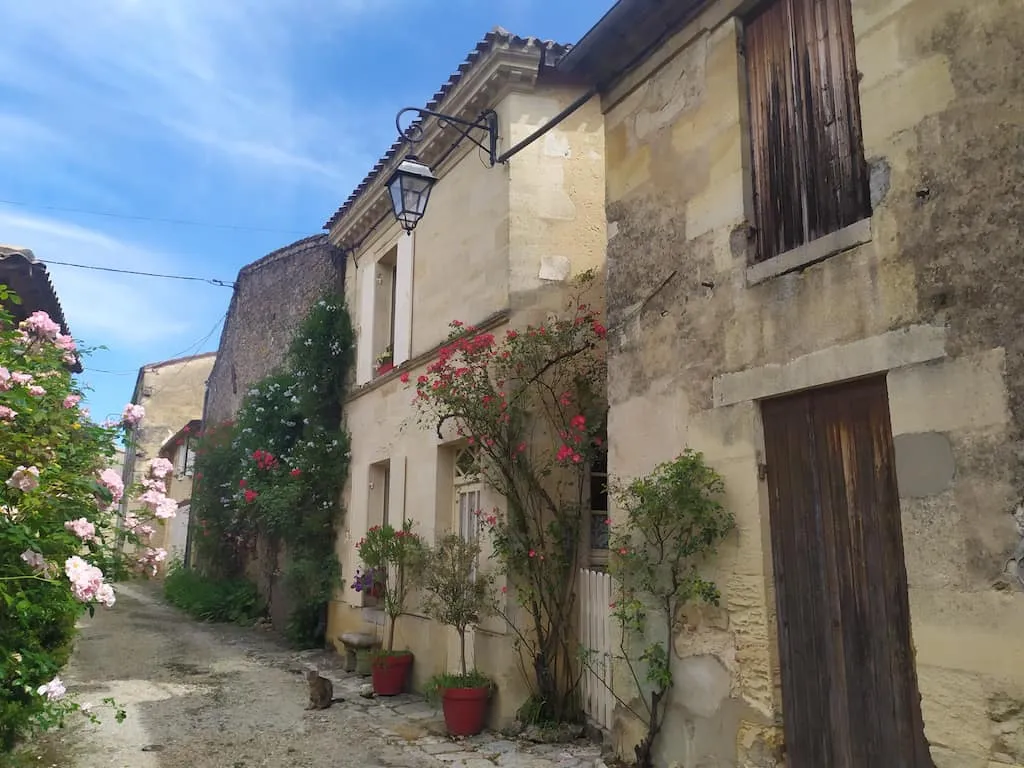 During my visit to Rions.
Wine Tastings and Gastronomic Experiences in Bordeaux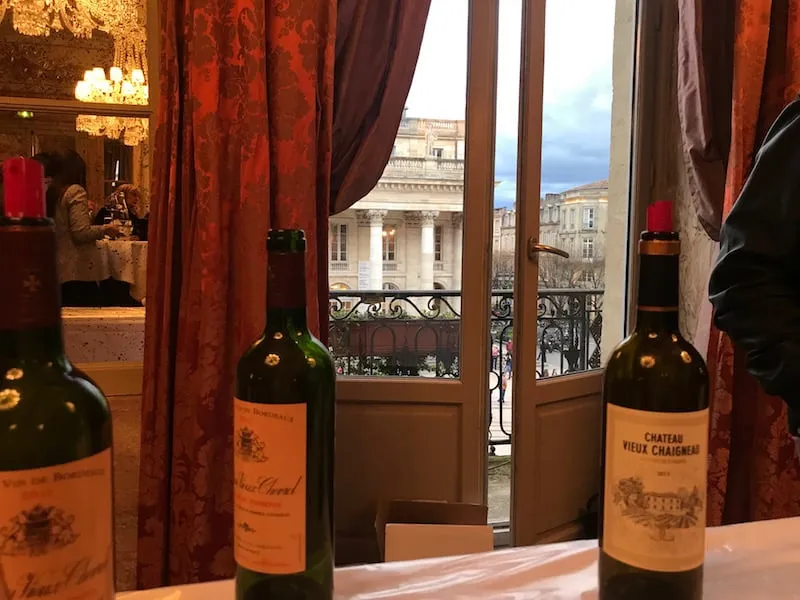 You may check out local wine events in Bordeaux, taste at a wine bar or a shop, or attend a guided wine tasting. There are interesting gastronomic tours through the center of Bordeaux and to the market of Capucins.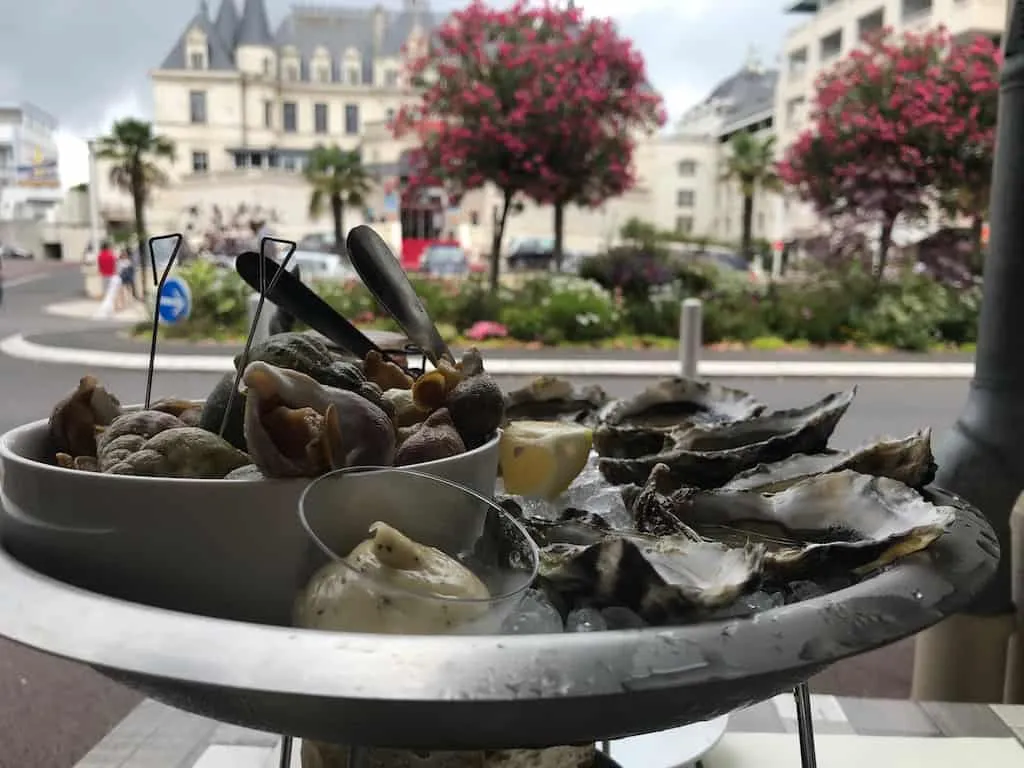 Oyster tasting at Arcachon.
Oyster and Caviar Tasting in the Arcachon Bay
The Bay of Arcachon and the beaches of Lacanau, Cap Ferret, Carcans Beach or Hourtin Beach on the coast of the Atlantic Ocean are approximately 1 hour drive from the city of Bordeaux.
Arcachon is a local resort favored by locals for its fresh oysters, calm waters and a beautiful promenade.  During the summer months, the French and other europeans flock to Arcachon, so the area can be quite busy.  
To reach Arcachon, drive or take a train from Bordeaux Gare Saint Jean to the Arcachon station.  Train tickets can be found here. 
For oyster tasting and the authentic experience of an oyster farm, head over to the village of L'Herbe with with its colorful cabanas and tranquil waters, or to Gujan-Mestras.
In the Arcachon Bay, you can also visit a local caviar producer.  This tour takes you to a sturgeon caviar producer as well as to the oyster tasting.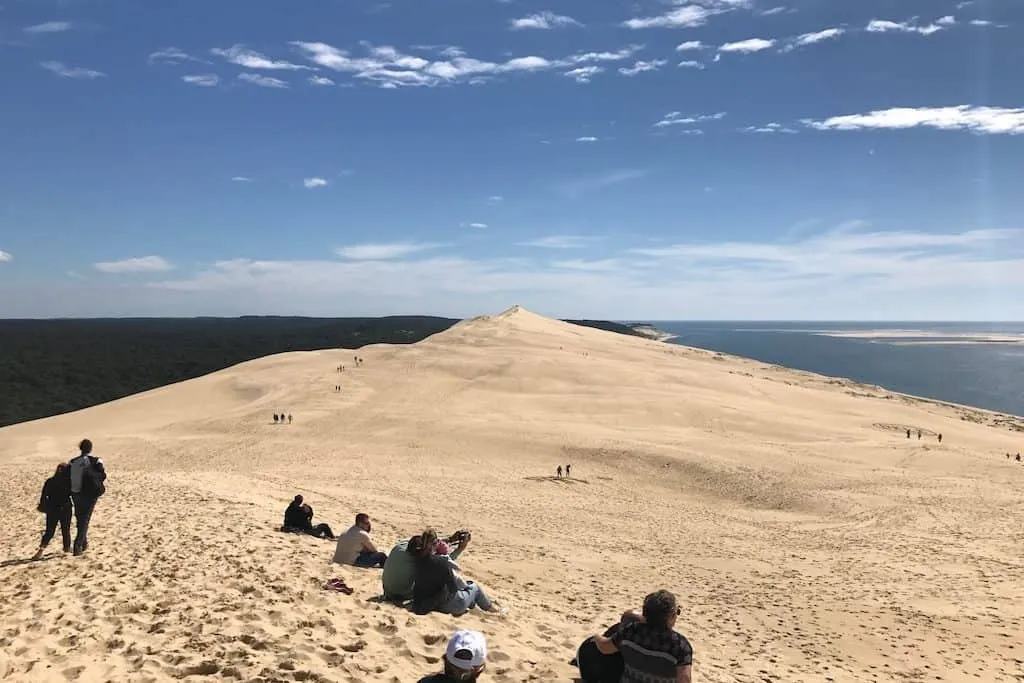 We are at the top of the Dune de Pyla.
Dune du Pyla is one of the natural wonders of the Aquitaine region.
Climbing the huge sand Dune and descending is an unforgettable experience.  On a good day, climb the dune, walk a mile, swim in the bay or simply enjoy a picnic with a view.  Sunsets on the Dune are gorgeous.
Dress comfortably to climb the Dune. From April to November, there are stairs installed making the climb easier.  Climbing up takes between 5 and 20 minutes depending on your shape.
To get to the Dune du Pyla, either drive from Bordeaux, take a train from Gare St. Jean in Bordeaux to the Gare of Arcachon and then catch a taxi or bus #1 from the train station to the dune. The bus is not circulating on Sundays.
You can also discover the area by bike.  There are numerous bike rental spots in the Arcachon Bay area.
Alternatively, hire a private driver or join a tour from Bordeaux.
Bordeaux is a great destination during all times of the year.

You may also find interesting…
For more Bordeaux travel tips see my Blog and the Bordeaux Destination Guide.