Logroño is the capital of La Rioja province in Spain. 
The town boasts excellent tapas bars and the widest choice of Rioja wines in the world.
I didn't find the Rioja wine country to be enormous.  Most wineries in Rioja Alta and Rioja Alavesa wine regions are within 45 minutes drive from the city of Logroño.  
If you are up for a short wine tour during your stay in Logroño, check out my suggestions of wineries below, or join an organized Rioja wine tour.
There are also a few bodegas just in and around Logroño.
Here is the list of the best wineries that you can easily visit on a short taxi ride from the center of Logroño.  You will need an appointment to visit wineries.  Book ahead and go!
Marques de Murrieta is known as the oldest winery in Rioja.
In 1852, upon his return from France, Marques Luciano built the Ygay Castle to resemble a Bordeaux chateau and started making wines in French style.
Since 1983, the estate is owned by the Cebrián-Sagarriga family originating from Galicia. Vicente Cebrián-Sagarriga undertook meticulous restorations of the Ygay Castle and reopened it for guests in 2014.
A visit to Marques de Murrieta winery is definitely a treat. Today, the winery offers one of the best luxury experiences in Rioja, featuring not only top wines but also high-end gastronomic experiences.
During my visit I got to see a museum devoted to the story of Marques Luciano including the actual deed of purchase of the estate. 
You will see how wine was made here in the past. Old winery equipment is carefully restored and you can even see it in action.
Wines of Marques de Murrieta have been rated very highly, including 100 points by Robert Parker, Wine of the Year 2020 by Tim Atkin. Castillo Ygay Gran Reserva Especial 2010 was the top 29th Wine of 2019 by James Suckling with 99 points.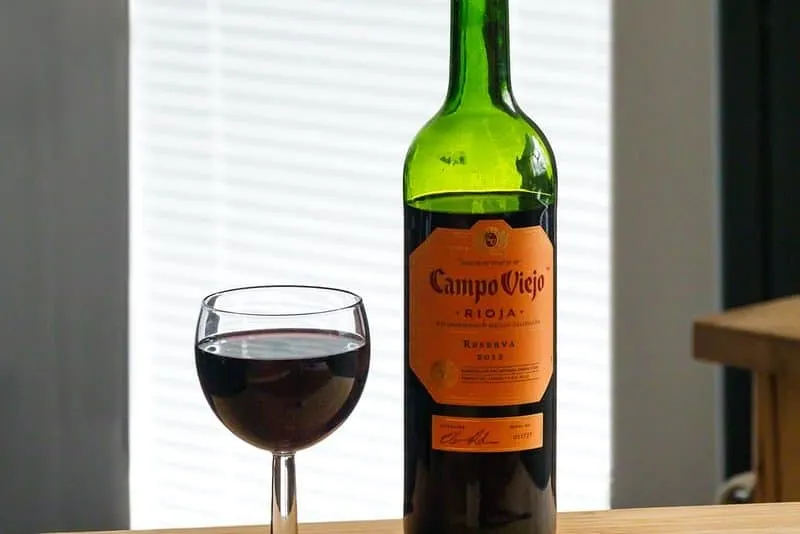 The winery is located only 5 kilometers from the center of Logroño, making it for a quick and easy wine tour if you are staying in Logrono or exploring Rioja without a car.
This modern winery built in 2001, is a one-of-a-kind production facility in Rioja.  Based on the principles of sustainable development, Campo Viejo is a traditional winery with an innovative approach.
The winery is open for visits every day of the week.
A typical visit includes a guided tour and a tasting of 3 to 5 wines.
There is also a wine bar open at the bodega, where you can enjoy Campo Viejo with a view of the vineyards.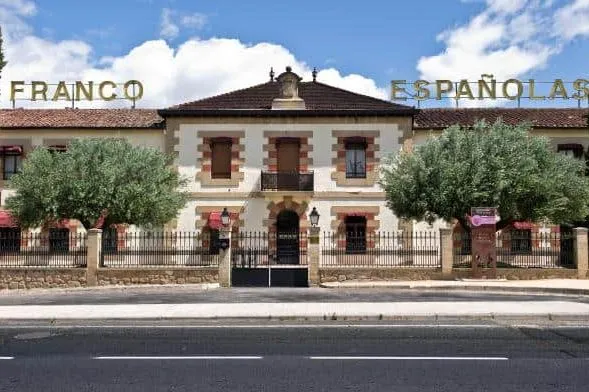 Bodegas Franco Españolas is located in the city of Logroño. 
The winery was founded by French winemakers in 1890.
Besides wine tastings, the estate offers visiting the hundred-years old cellars where the best vintages are kept. The oldest bottle is dated 1898! 
At Bodegas Franco Españolas you will also find a permanent exhibition of vintage photographs.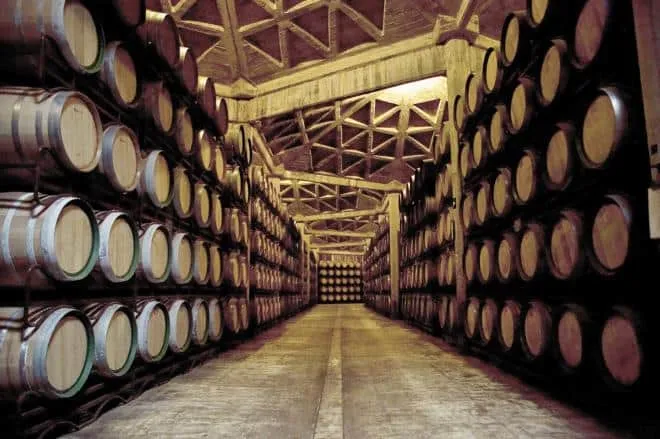 Another winery easy to reach from the center of Logroño is Bodegas Olarra.
The winery uses modern techniques, combining them with the Rioja traditional winemaking. 
Wines come from 1,200 hectares of vineyards.
You will be impressed with the ultra-modern Y-shaped wine cellar that contains 25,000 Bordeaux-style casks.
Besides a basic guided tour of the bodega with a tasting of two wines accompanied by a snack, the winery offers you an education tour with an introduction to the art of wine tasting.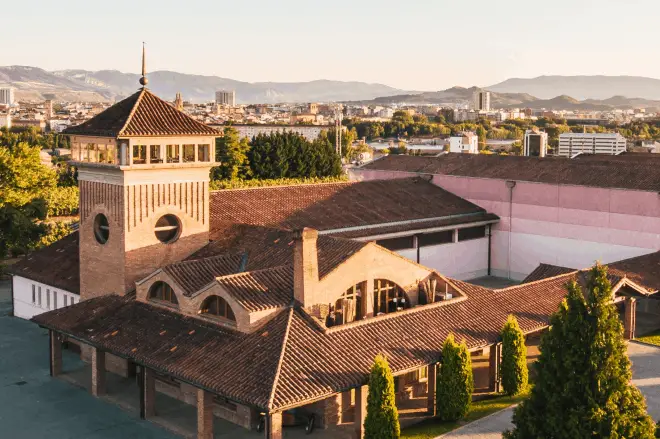 Viña Ijalba, founded in 1991, is focusing on ecological wines using traditional techniques of la Rioja.
The philosophy of the winery is based on growing vines on poor soils, limiting production, recuperating historic Rioja grape varieties, and using sustainable agriculture. 
Viña Ijalba is the first bodega in the world to produce wines exclusively of Tempranillo Blanco, Maturana Blanco, Graciano, and Maturana Tinta.
Viña Ijalba offers several interesting visits. You will learn about organic winegrowing techniques, see a natural museum of native varieties of vines in a small vineyard right by the bodega, visit the fermentation vats and the barrel room. The visit ends with a wine-tasting and typical Riojan tapas.
Also, enjoy lunch on a terrace, hop on a bike tour of Rioja vineyards, go kayaking, or simply enjoy a tasting of wines. The tasting program is also available without guided winery visits.
The winery is close to Logroño. It is easy to reach, just make an appointment and go.
See my blog for more tips on visiting Rioja and the vineyards.