Ollauri is a small village in the Community of La Rioja, a few minutes' drive from Haro.
If you are planning to visit famous Rioja wineries in Haro and La Rioja Alta do not miss Ollauri and here is why.
Ollauri settlement was mentioned in the historic documents dating back to the 14th century.  It is mainly known for its mansions and palaces including the Palace of Marques de Teran, who gave its name to one of the Ollauri wineries, and the Parish Church of San Salvador completed in the 17th century.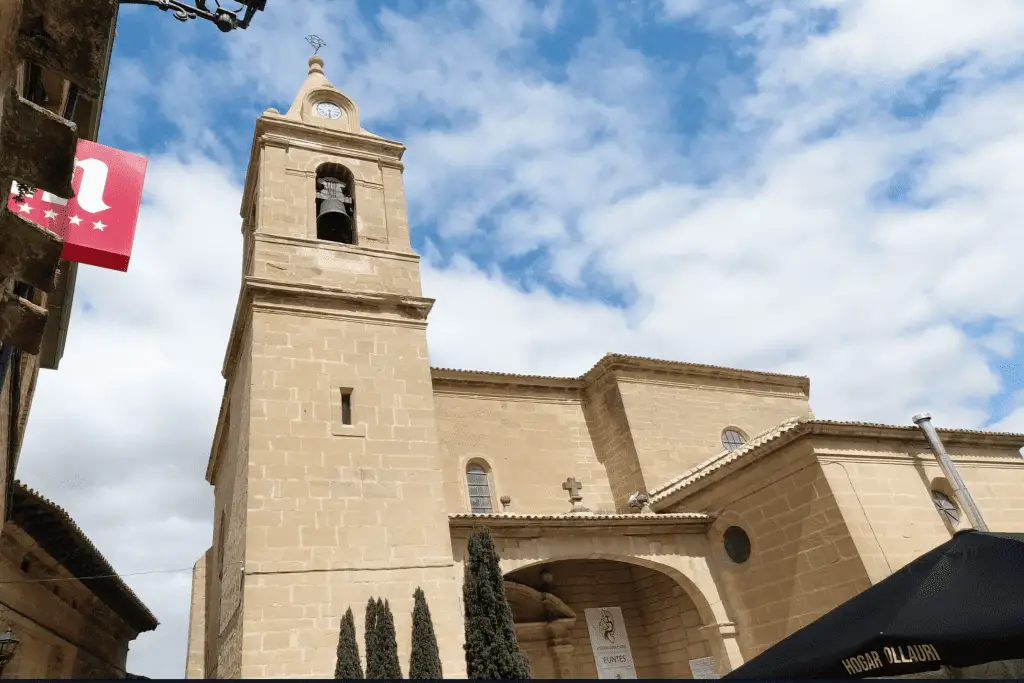 The Parish Church of San Salvador, Ollauri, La Rioja.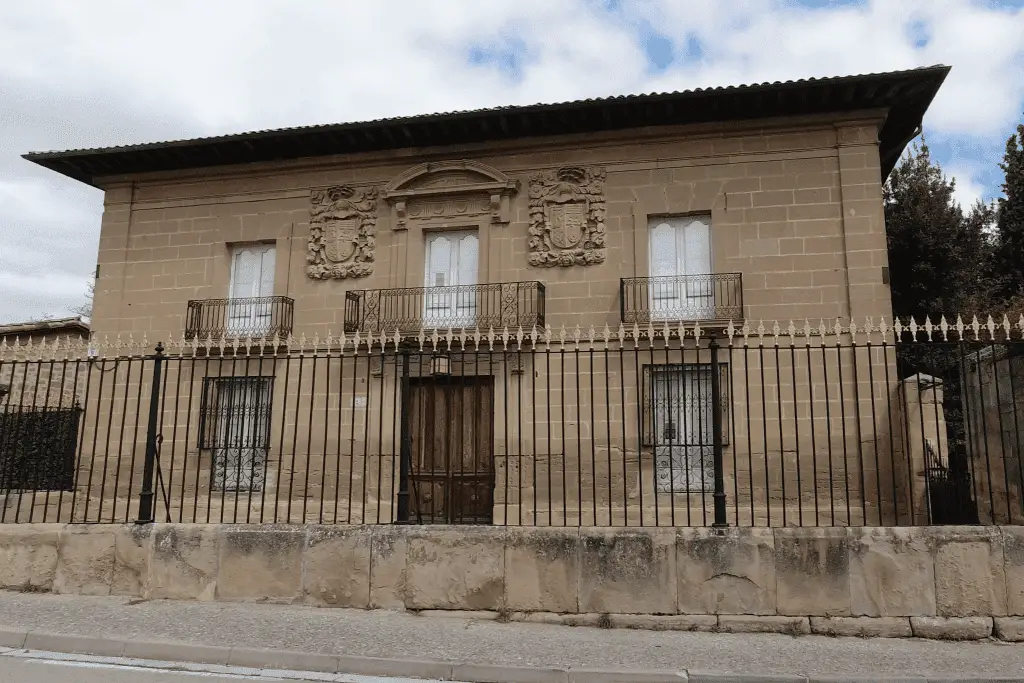 The Palace of Marques de Teran, Ollauri, La Rioja.
However, Ollauri has much more to show.  There is a whole underground city going as deep as 5 floors (at least 12 meters deep)!  
These caves called "calados" are commonly found in La Rioja, but the Ollauri caves are probably the largest system of underground tunnels in the region.  These impressive caves that spread for over 1 kilometer in length under the entire village are both a creation of nature and a result of human effort. 
The soils underneath Ollauri are made of layers of hard rock, clay and sandstone. The villagers excavated soft layers over the centuries and reinforced tunnels with multiple stone arches. 
It is believed that the caves were built as early as the 14th and the 15th century, and were used to store crops, food and wine.  
Today, these cellars belong to Bodegas Ollauri Conde de Los Andes. The owners are determined to preserve the old caves and transform them into beautiful wine cellars and tasting rooms.
The winery was owned by the Paternina company since 1894. The historic brand name, Conde de los Andes honors the ancestor of the family: the first Count of the Andes who received his title from King Ferdinand VII for his services to the crown in the Americas. 
Julián and Javier Murúa have begun a new era in 2014 when they acquired the historic bodega and some adjacent buildings with "calados" underneath.  The new owners kept the historic brand name, Conde de los Andes, while carefully restoring the winery and the calados.  
During the restoration works performed by Galician masons previously unknown underground galleries were discovered and connected to existing tunnels.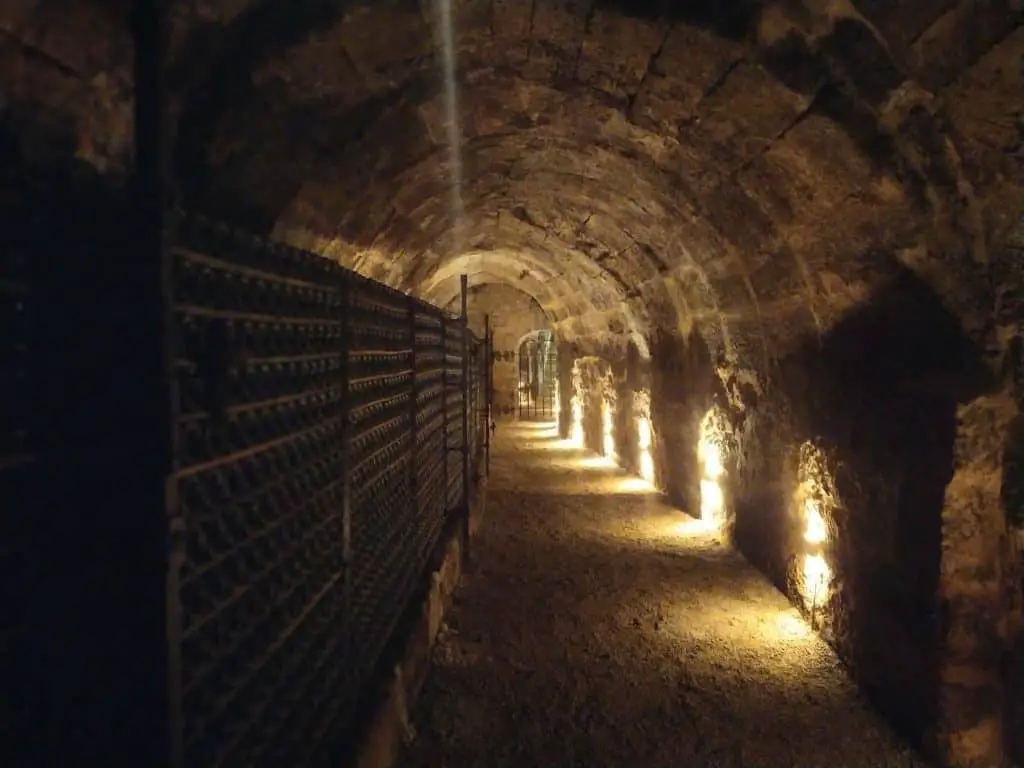 The winery also came with a stock of historic vintages.  Today, these cellars hold about 500 thousand bottles of wine stored in perfect conditions.  Constant temperature and humidity are important for long barrel and bottle aging typical for high-quality Rioja wines.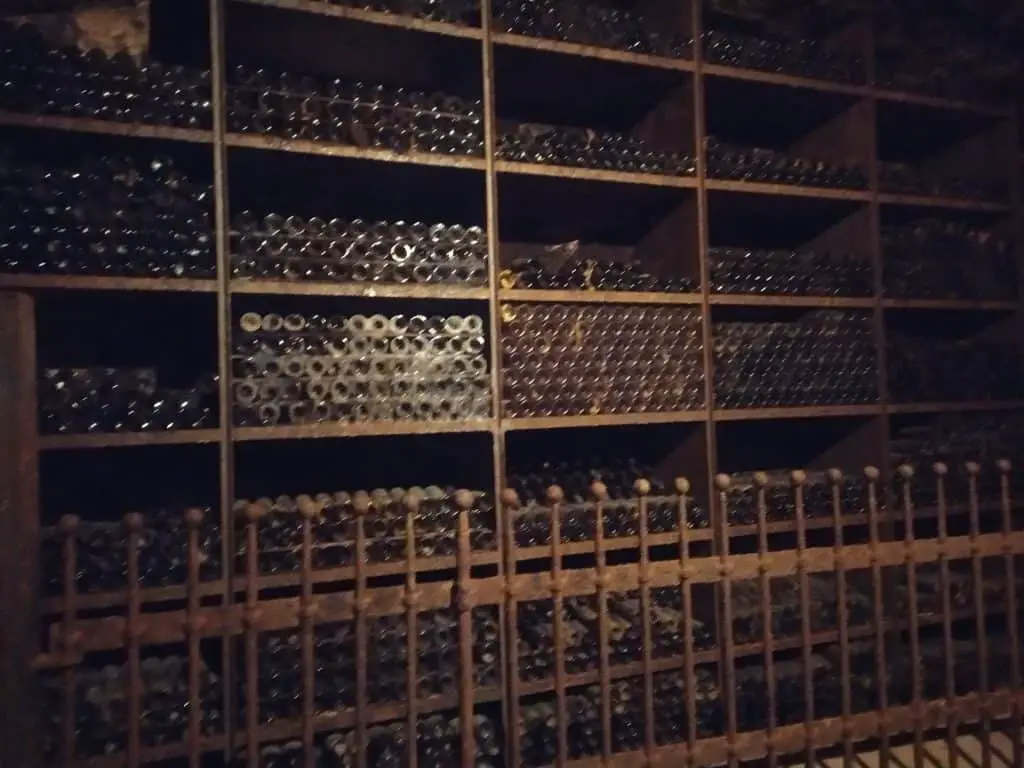 My guide Eduardo took me through the underground maze filled with barrels and bottles of wine, works of art, and precious private collections.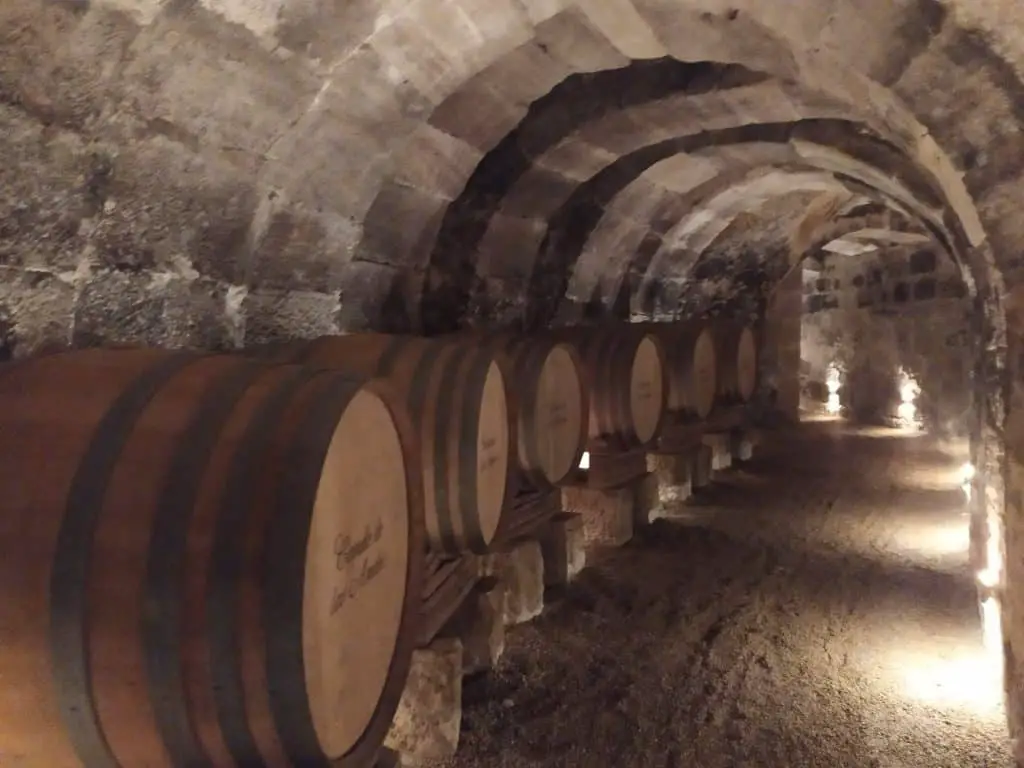 During the tour we passed two underground wells and several shafts which allow for air circulation. 
Among the myriad of underground rooms, there are several large candlelit halls turned into an atmospheric tasting rooms.  It was so dark, I could not even take pictures, but believe me, it is one of the most incredible wine tasting experiences I have ever had.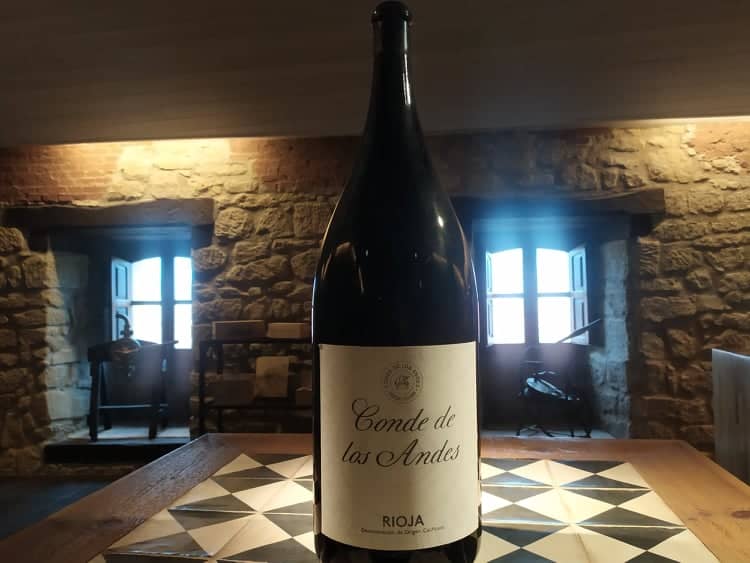 Today, Conde de los Andes brand focuses on Tempranillo and Viura grapes for its white and red wines.
Finally, I got to sit in a chair of Ernest Hemingway who visited the Paternina winery in 1956 and had some pictures taken in the calados.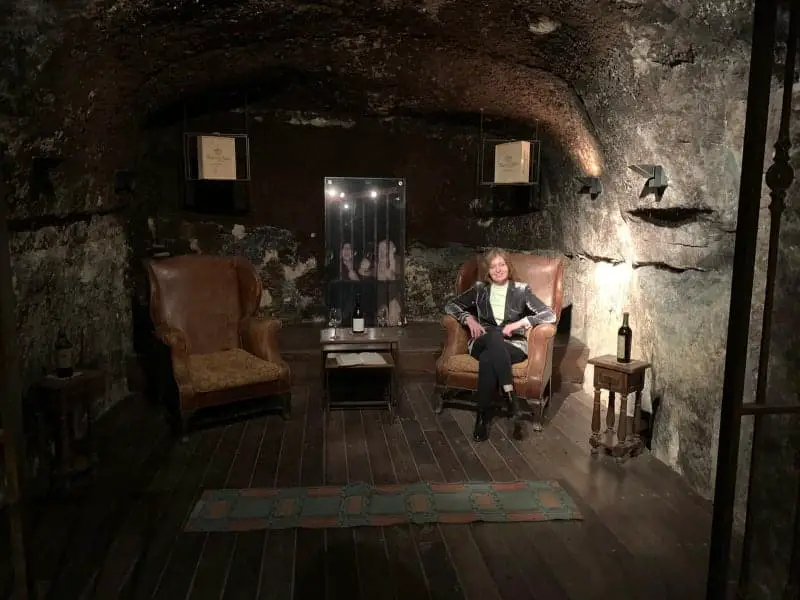 Bodegas Ollauri offers more than a typical wine tour in Rioja. If you do not have 2 hours for the tour of the underground cellars, you can come here for a flight tasting of Conde de los Andes or of the more traditional Rioja under the Muriel brand.
The white is definitely a must-taste if you're eager to discover the taste of new Rioja.  As 80% of the wine is aged in barrels, it presents unusually full body and nutty aromas.  This wine pairs extremely well with local cheeses as well as chicken and fish dishes.
Conde de los Andes red is light, modern-style and fresh Rioja.
An interesting addition to the portfolio are single varietal editions – wines made of 100% Garnacha and 100% Malvasia grapes.  
If you are into sweet wines, the winery offers a white semidulce.
Happy tasting in Rioja!  Find your Rioja wine tour here.
You may also like …
See my blog for more great wineries to visit in Rioja and other tips on visiting Rioja vineyards.