Haro is one of the best spots to stop at if you are looking to visit top wineries in Rioja.  The town is the capital of Rioja wine country. Everything in this small city seems to be about wine production, wineries, and wine shops all around, a moment to a winemaker and even murals.
Haro gained its importance in the 19th century. When France was struck by phylloxera and lost almost all of its vineyards, the Rioja wine growers stood up and became the main providers of wine material for French wineries.  The Haro Train Station was used to ship wines to Bilbao and Santander, the port cities on the Bay of Biscay.  Wine would arrive at these ports by train and then be shipped to Bordeaux by the sea where it would be aged and bottled as French wine.   
This was the reason for the bodegas moving their production close to the train station.
Today, El Barrio de la Estacion de Haro, is the best place for Rioja wine tasting.
For my Rioja wine tour, I stayed in the nearby village of Briones, which is a quick drive from Haro, the capital of the Rioja wine country.  If you are staying in Logrono, Haro is about 30 minutes away by car on a most picturesque road (N-232).
A drive to Haro from San Sebastian or Bilbao will take approximately 1.5 hours.
Wineries in the Haro Train Station District are accessible by foot from the center of Haro and are within 5 minute walks between each other.  See my map of the Rioja wineries for more details.
It is highly recommended to book your visits in advance. Some wineries have group English language tours only at certain times of the day, usually in the morning.
If you only have one day to visit wineries in Haro, I suggest joining a guided tour at one winery and hopping around the area for tastings at several other bodegas.
Also, consider organized Rioja wine tours from Bilbao and San Sebastian. Private tours would pick you up from anywhere in La Rioja or the Basque Country.
Click on winery information boxes to learn more about wine tours and book your visits.
Founded in 1980, the winery is located in the Haro Train Station District.
In my opinion, a visit to La Rioja Alta offers one of the best experiences in the Rioja region. 
You get to see thousands of barrels and millions of aging Rioja bottles and taste their world-famous Reserva wines. The cellars are beautifully renovated and the grounds are lush.
The winery is one of the few in the region with own cooperage, which you will see on your tour.
Wine tours include a guided tasting of 4 wines including two Gran Reserva. At the winery, you can also taste and buy excellent Albarino white wines from a sister winery Galicia.
There is a beautiful wine bar at the bodega if you like to taste more wines.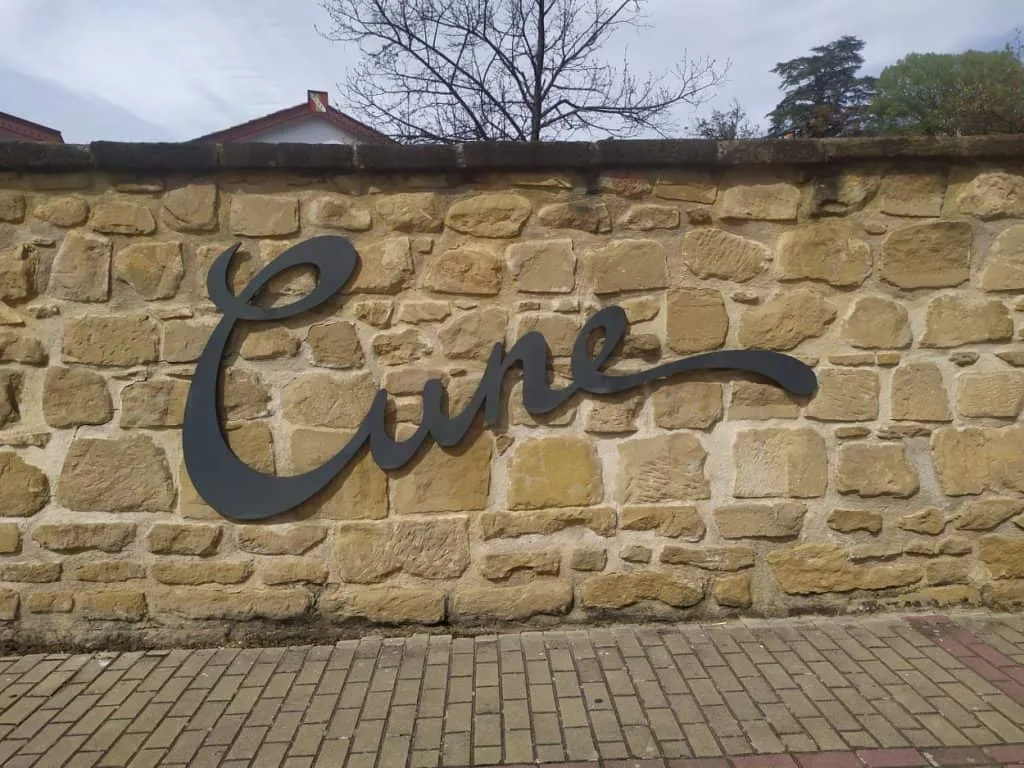 CVNE, which stands for Compania Vinicola del Norte de Espana, or the Wine Company of the Northern Spain, was founded in 1879 and is one of the oldest historic wineries in the region.
The fifth generation of the family still runs the winery.
At CVNE, you can taste the widest range of wines. The well-known Cune brand produces a regular range of red Rioja wines, as well as a dry white, rose and semisweet wine.  
CVNE's top wine Imperial, first made in 1920, uses only grapes from the company's best vineyards. 
Among other wines, CVNE produces an organic label in young Rioja style.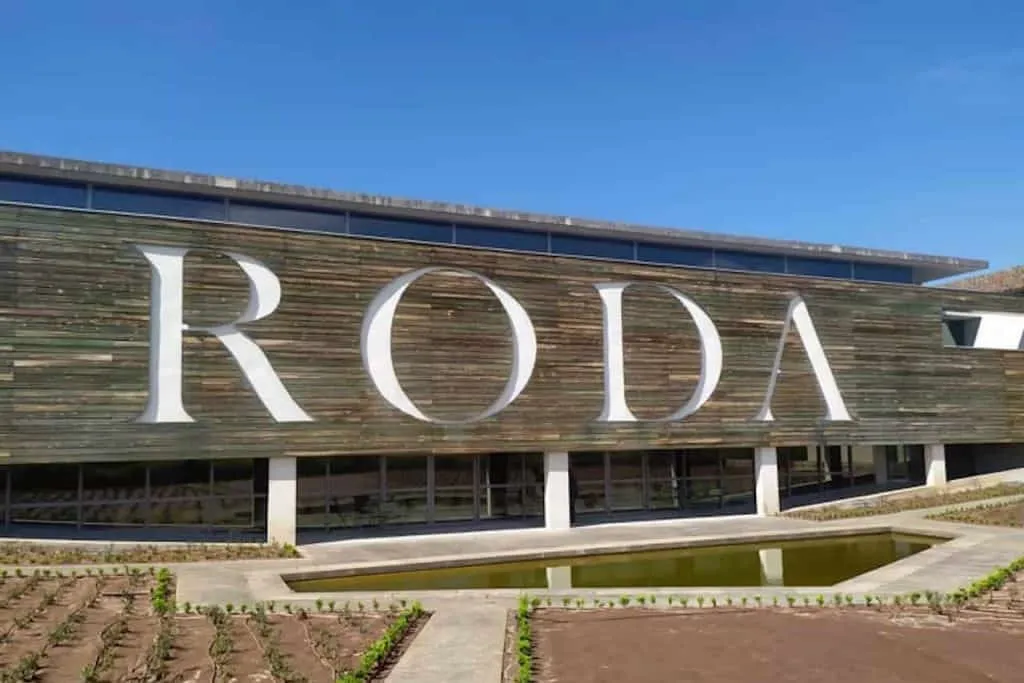 Bodegas Roda is the most modern and the most Bordeaux-style winery in the Haro Train Station District.
Built in the 1980s right over the 19th century "calado", the winery impresses you with its modern installations as well as its vast underground cellars.
Bodegas Roda offer guided tours, extended tastings, comparison of Rioja wines with Ribera del Duero wines, tasting of virgin olive oil, and even lunch with wine and local specialties on the terrace overlooking the Ebro river.
The winery owners' passion for photography led to creating a photo exhibition inside the winery.

If you are up only for a wine tasting, taste innovative Roda wines by the glass at the wine bar.
On a nice day, I would suggest opting for a horse-carriage ride and a tasting in the vineyards.  
You may find more photos and information on visiting Bodegas Roda in my article.
Bodegas Ramon Bilbao is located on the other side of the town of Haro, a few minutes drive from the Haro Train Station District.
In 2020, Ramón Bilbao was named among 50 Most Admired Wine Brands in the World by the Drinks International magazine.
Visit Bodegas Ramon Bilbao to taste excellent wines, to pair them with chocolates and to learn the tasting techniques.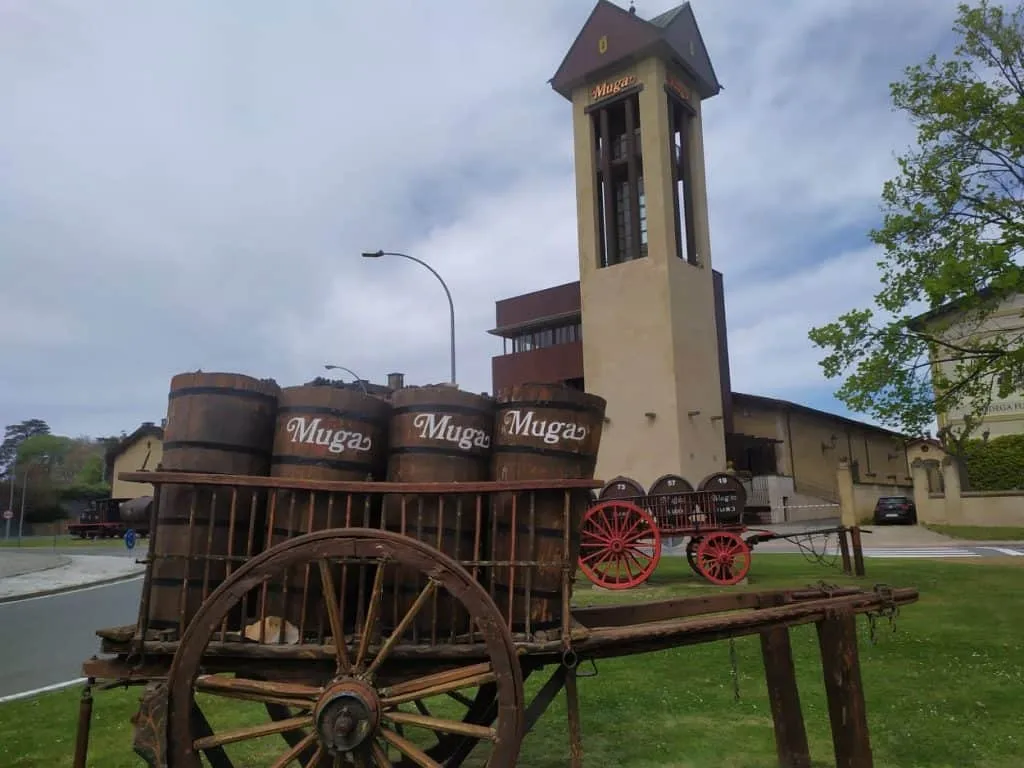 Bodegas Muga is a family winery founded by Isaac Muga and Aurora Caño in 1932. It remains one of the most traditional in Rioja.
For example, the fining process where sediment is removed from wine at the end of aging, is still done at Muga in a traditional way using fresh egg whites stirred into a barrel.  
At Bodegas Muga, you will also be able to see a traditional cooperage.  
Muga offers guided tours and tastings, winery visits on a segway and even a hot air balloon flight over the vineyards of Rioja Alta on a sunrise.
Bodegas Muga has a tasting bar inside the reception hall as well as a separate relaxing garden space. Highly recommended!  
I arrived to Muga after a few other tastings of Rioja tempranillo. A refreshing glass of Muga Cava with jamon was the best to end the memorable day in Haro.
My hosts told me that lunch can be pre-ordered for groups. You get to dine inside the winery in one of the nicely decorated private rooms.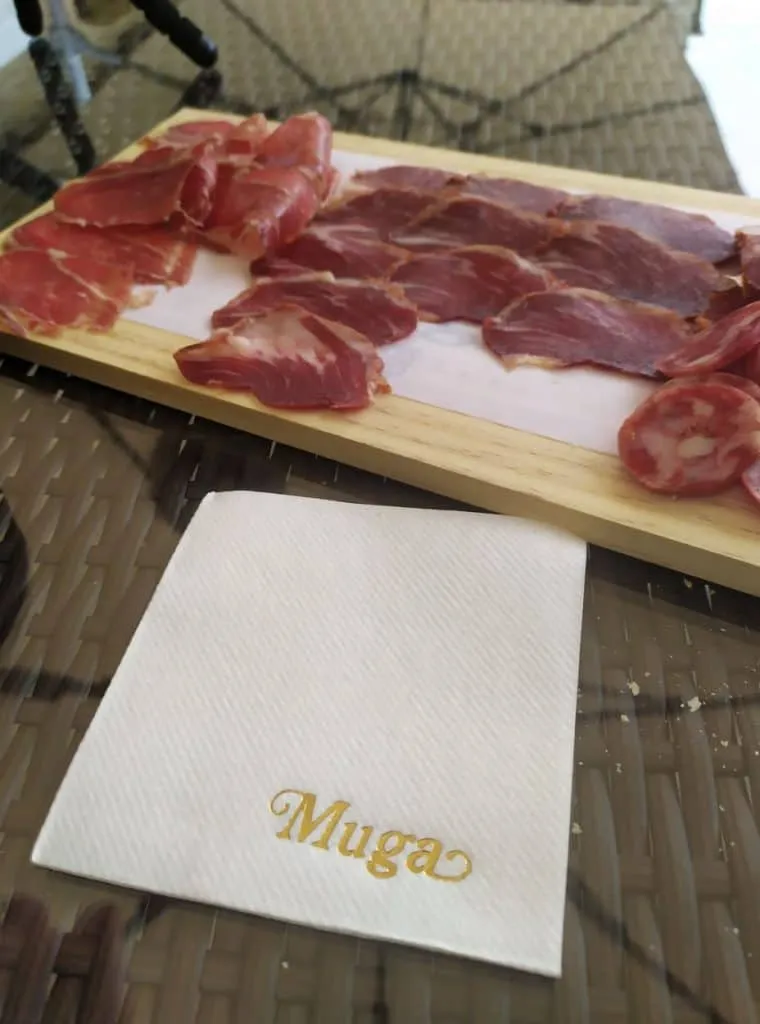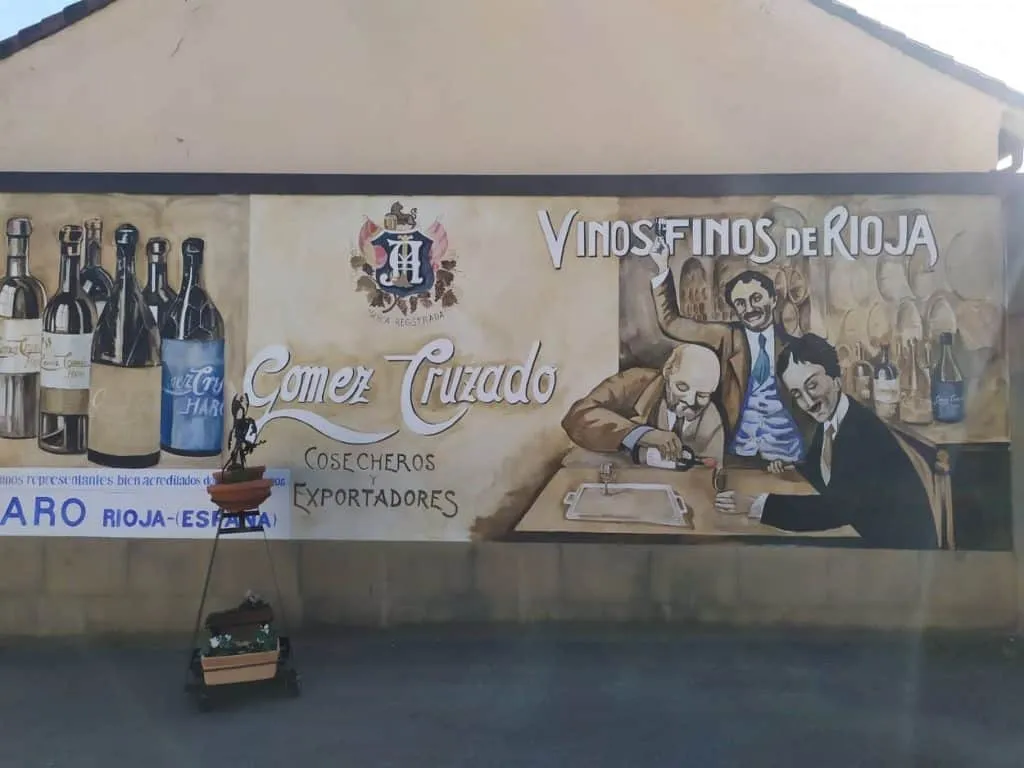 You will find Gómez Cruzado, a  boutique winery, the smallest among the Train Station District bodegas, just next door to Bodegas La Rioja Alta. 
The goal of the young team at the bodega is to produce Rioja fine wines.
The winery is open every day of the week.  
This is an excellent place for tasting red and white wines coming from various areas of Rioja Alta and Rioja Alavesa.  Either taste by the glass in a cozy courtyard, or have a guided flight tasting of 5 wines.
Guided visits are available in Spanish or English by prior appointment and last 1.5 hours.
See my blog for more tips on visiting Rioja vineyards.