If you're planning a trip to the Rioja wine region in Spain, the nearest airports are Bilbao Airport (BIO) and Logroño-Agoncillo Airport (RJL) and San Sebastián Airport (EAS).
From Bilbao Airport to Rioja
Bilbao Airport is the larger of the three airports and is located about 1 hour and 45 minutes away from the heart of the Rioja wine region. 
It is an international airport with direct flights from major cities in Europe, such as London, Paris, Madrid, Lisbon, Frankfurt, and Amsterdam, as well as other destinations around the world. KLM, Air France, Delta and United are just some of the major airlines operating flights to Bilbao.
The airport is also served by a number of European low cost airlines – Ryanair, Easyjet, Wizzair, Eurowings, Volotea to name a few.  
From Bilbao airport, you can rent a car and head to Logroño, Haro or directly to one of the Rioja wineries.  I have put the best Rioja wineries open for visits on the map.
Check out some local car rental deals here or find a private transfer.
If you are staying in Bilbao, there are a number of Rioja wine tours with pick up and drop off in Bilbao area like this highly-rated Architectural Wine Tour from Bilbao to Rioja.
From Logroño Airport to Rioja
From San Sebastián Airport to Rioja
San Sebastián Airport, also known as San Sebastián-Donostia Airport or Fuenterrabía Airport is located in the town of Hondarribia, about 20 kilometers (12 miles) northeast of San Sebastián in the Basque Country.
While San Sebastián Airport is relatively small, it offers both domestic and international flights. Some airlines that operate at this airport include Air Europa, Iberia, Vueling and Volotea. Domestic flights from San Sebastián Airport typically connect with cities like Madrid, Barcelona, Malaga while international flights often serve destinations in France and other European countries.
See my article on How to Get From San Sebastian to Rioja Wine Region.  I hope it will help you with your planning.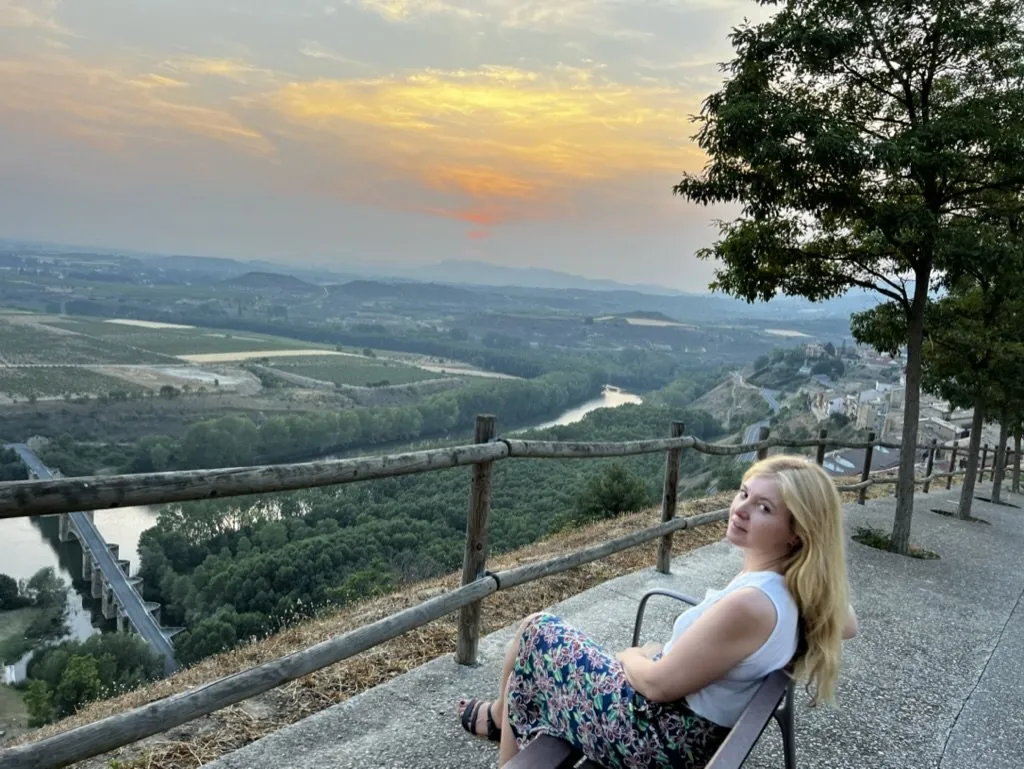 Compare flights to Bilbao, Logroño or San Sebastian at Aviasales. 
Another idea would be to fly to Madrid and hire a private transfer or rent a car to drive to the Rioja region.  The highways are great and mostly free.
In any case, Rioja is a fantastic destination. You will enjoy your trip to Rioja and the wines.  I am writing about visiting Rioja and its wine country in my Blog where you will find other tips on visiting wineries of Rioja.