Petrus is a small winery in Pomerol, France, on the right bank of the Bordeaux wine region. Unfortunately, Petrus does not accept visitors unless they come by personal invitation.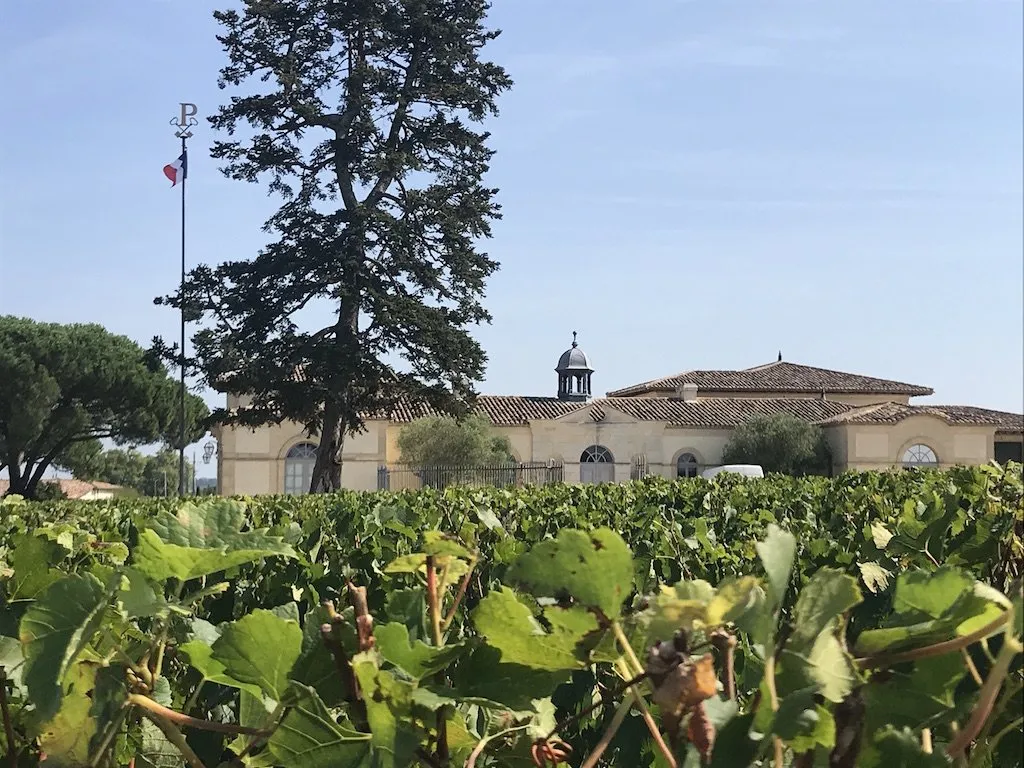 Petrus is located near the village of Pomerol northeast of Bordeaux, on the right bank of the Dordogne river, between the towns of Libourne and Pomerol's famous neighbor, Saint-Emilion.  
It takes about 40 minutes to reach Pomerol by car from Bordeaux and only about 10 minutes from the village of Saint-Emilion.  
The 11.5-hectare (28.4 acres) vineyard of Petrus is situated at the highest elevation of the Pomerol plateau on iron-rich clay.  The unique blue clay subsoils of Petrus are what make the wines of Petrus so special. Petrus is the only vineyard in Pomerol entirely composed of blue clay soils, which date back 40 million years, while the rest of the appellation is characterized by thick gravel soils. The blue clay layer forces the root systems of the vines to spread sideways, which is believed to give Petrus its signature smooth tannins.
Chateau Petrus is owned by the Moueix family.
The winery was owned by the Arnaud family for almost 200 years until was sold to Madame Loubat during World War I. Her family, eventually sold Petrus to Jean-Pierre Moueix whose children and grandchildren are the owners of Petrus today.
Since the winery is closed for visits, we can take a peak inside Petrus with this video of James Suckling's visit.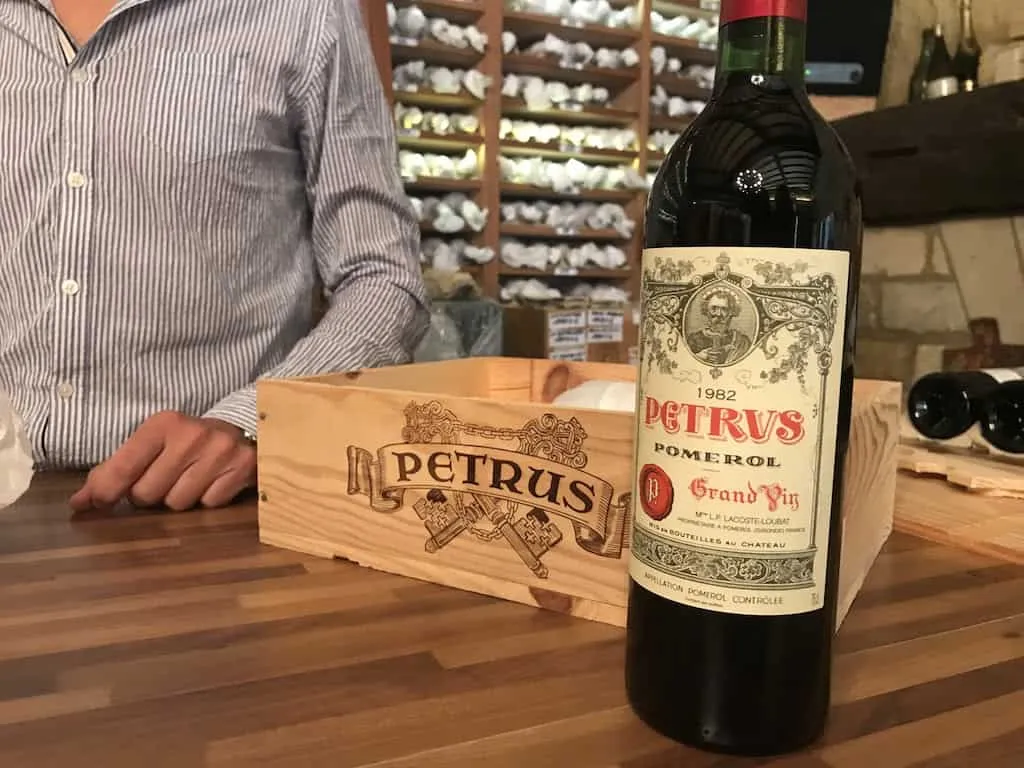 Today, Petrus is distributed around the world exclusively by Clés Distribution.
The Bordeaux merchant Millesima USA sells Petrus to private buyers in the United States.
You can buy some bottles of Petrus
Some of the best recent vintages of Petrus include the 2000, 2009, 2010, 2015 and 2016.