Where is Bordeaux Wine Route?
There are 60 wine appellations in the Bordeaux area. However, the 6 main Bordeaux Wine Routes are:
1. Medoc – Left Bank, northwest of the city of Bordeaux
2. Saint-Emilion and Pomerol – Right Bank, east of the city of Bordeaux
3. Pessac-Leognan and Graves – Left Bank, south of the city of Bordeaux
4. Sauternes and Barsac – Left Bank, southwest of the city of Bordeaux
5. Entre-Deux-Mers  southwest of the city of Bordeaux
6. Cotes de Bourg and Cotes de Blaye – Right Bank, northeast of the city of Bordeaux
The first four are famous for producing top Bordeaux wines, while the first two are the most popular among Bordeaux visitors.  
Map of Bordeaux Wine Regions
Which Bordeaux Wine Route to Choose?
I recommend that you spend at least one day in each of the Bordeaux wine regions.  While it is possible to cover two wine regions in one day, it would involve more driving and less tasting.
If you are not sure which Bordeaux wine route to take first, here is my quick summary table as well as brief information on each wine region to help you decide.
RELATED: Medoc vs. Saint-Emilion – Which Region to Choose for Your Wine Tour?



Wine style

dry red

dry red

dry red and white

sweet white

Main grape varieties

Cabernet Sauvignon

Merlot

Petit Verdot




Merlot

Cabernet Franc

Merlot

Cabernet Sauvignon

Cabernet Franc

Sauvignon Blanc

Semillon

Semillon

Sauvignon Blanc




Driving time from Bordeaux

30 mins to 1 hour

45 mins to 1 hour

20 minutes to 45 minutes

1 hour

Pros

Prestigious wine

Large chateaux

Wide variety of wine styles

Prestigious wine

Many family-owned wineries

Hilly landscapes

Historic towns and castles

High quality and good value wines

Excellent variety

Close to the city of Bordeaux

Less touristy




Highest quality sweet wines

Unusual winemaking techniques

Picturesque landscapes

Beautiful chateaux

Cons

Flat landscapes

Saint-Emilion can get touristy in the summer

Tourism infrastructure less developed than in Medoc and Saint-Emilion

Not great if you want to taste Bordeaux red wines
The Medoc world-famous wine region is a long strip of land along the Gironde estuary on the east of the Medoc peninsula, located northwest of the city of Bordeaux.  
The most prestigious areas of the Medoc wine country are Margaux, Pauillac, Saint-Julien, Saint-Estephe, and Haut-Medoc.  "Medoc" also refers to a specific lesser-known wine appellation in the north of the Medoc peninsula.  
In the Medoc, a blend of Cabernet Sauvignon, Merlot, and Petit Verdot would be the most common.  Only dry red wines are permitted under the appellation rules.  Many visitors choose Medoc, and particularly Pauillac, for their wine tasting as wines in this area are dominated by Cabernet Sauvignon. 
Medoc is also known as the land of a thousand chateaux. In the 17th century, the quality of the Medoc wines became known in Europe. The Dutch engineers were hired to drain the Medoc marshlands making more lands suitable for vineyards. The profitable wine business allowed local nobility to raise impressive castles that can be found along the Medoc Route of the Chateaux.  
The wineries here are grand and well-equipped, many are owned today by French corporations and banks. 
Such well-known names as Chateau Mouton Rothschild, Chateau Lafite Rothschild, Chateau Latour, and Chateau Margaux are the stars of the Medoc wine country. 
The Medoc wine route is quite easy to navigate. Most wineries are located along or near the D2 road.  
RELATED: Everything You Need to Know about Visiting Wineries in the Medoc
RELATED: List of the Medoc Wineries in the 1855 Bordeaux Classification
RELATED: Best Medoc Wine Tours
Medoc Wineries on the Map
Saint-Emilion & Pomerol Wine Route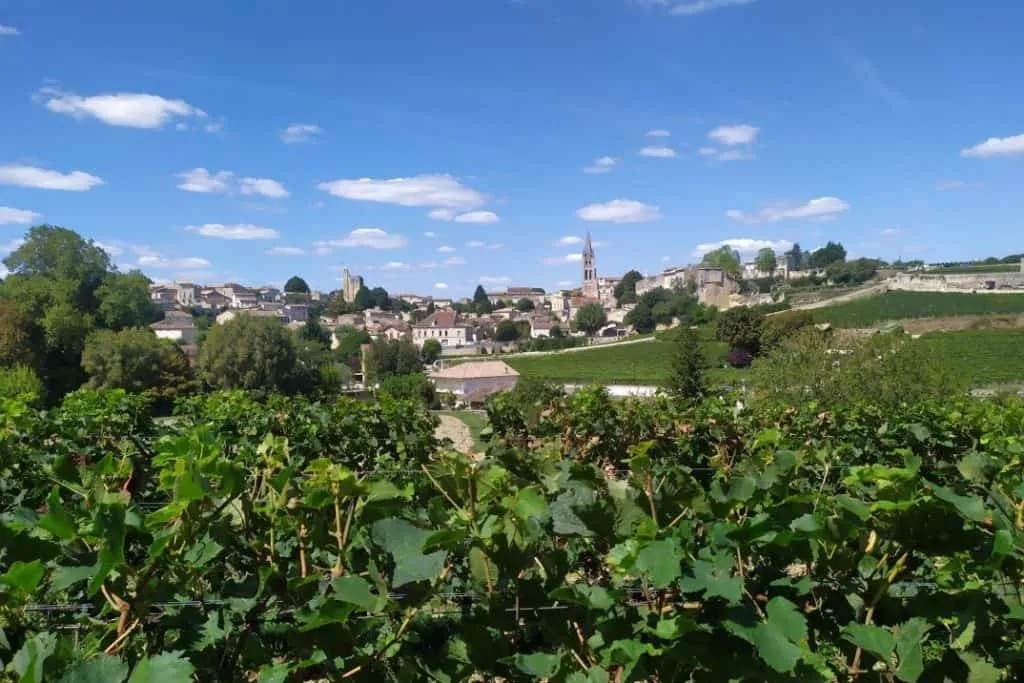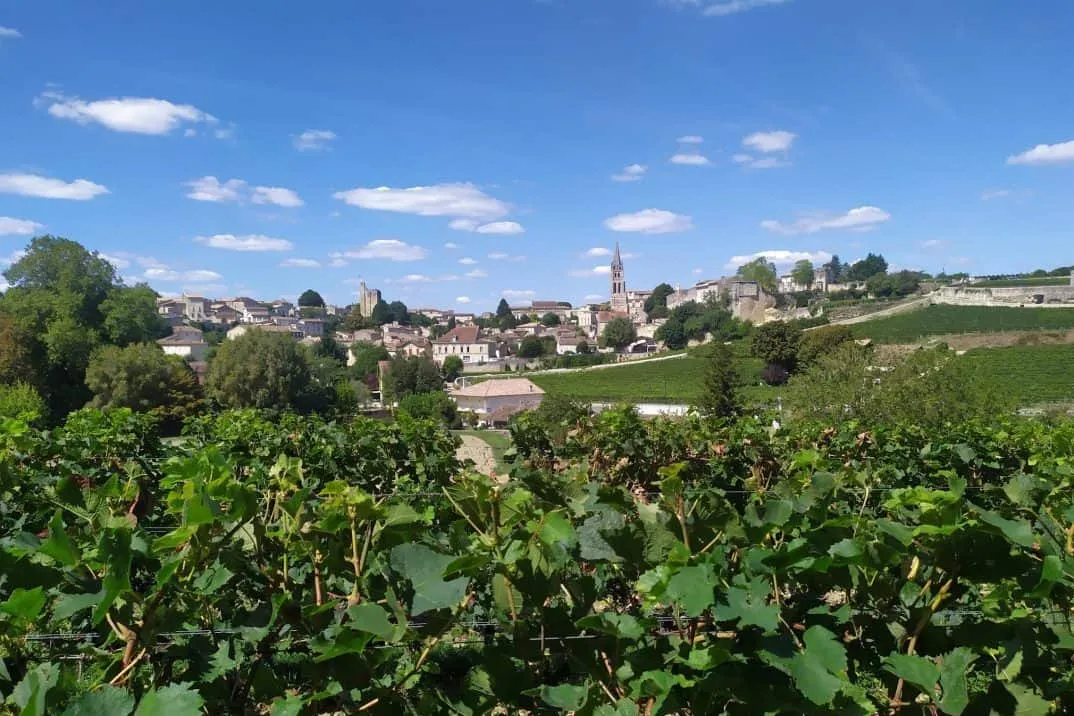 Saint-Emilion is one of the oldest wine areas around Bordeaux. There is evidence that wines were made here back in Roman times. The Saint-Emilion region is also well-known for supplying wine to European royal courts in Middle Ages. 
The charming village of Saint-Emilion dating back to the 9th century is a display of Medieval architecture.  Many buildings were erected as early as the 12th century while the tower of the local treasure, Saint-Emilion Monolithic Church, was completed in the 15th century.
Merlot is king in Saint-Emilion. It is usually blended with Cabernet Franc, Cabernet Sauvignon and Malbec, however, many wineries would also produce 100% Merlot wines. Only dry red wines are permitted to be labeled Saint-Emilion.
Saint-Emilion and its neighbor Pomerol are home to some of the top wineries in Bordeaux, such as Petrus, Chateau Pavie, Chateau Cheval Blanc, and Chateau Angelus.  
At the same time, most of the 900 wineries in this region are very small family-owned estates, where you can meet owners and learn all about winemakers' life firsthand.
The Saint-Emilion wine region is connected to Bordeaux by a good highway.  From the center of Bordeaux, the drive to Saint-Emilion would take approximately 45 minutes. 
RELATED: Where is Saint-Emilion and How to Get There?
RELATED:  What Are the Top Wineries in Saint-Emilion (List)
RELATED: Saint-Emilion Wine Tours
Saint-Emilion Wineries on the Map