In this article I have gathered a variety of useful tips and resources that will assist you in planning a memorable self-guided wine tour in the Douro Valley.
From getting to the Douro Valley, selecting wineries to visit, best places to eat lunch, to understanding local wines and discovering hidden gems along the way – I have covered most of the Douro Valley tips in these articles.
Enjoy your wine tour experience in the beautiful Douro Valley!
Is the Self-Guided Wine Tour in The Douro Valley a Good Idea?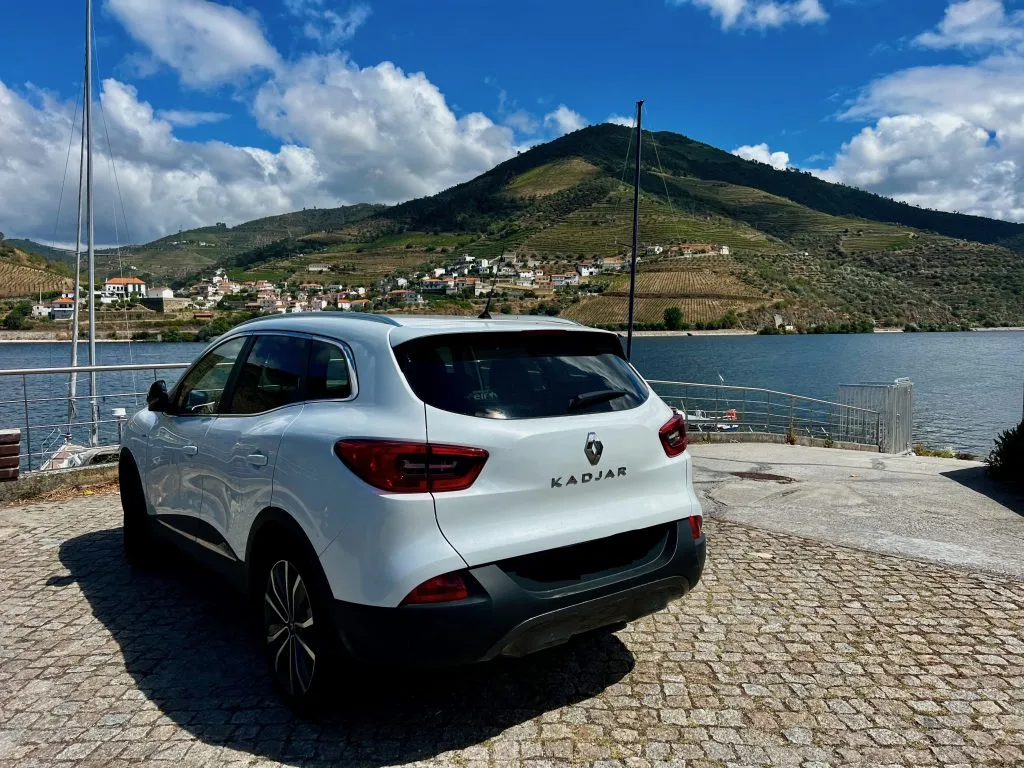 Undoubtedly, a self-guided tour in the Douro Valley can be a wonderful idea. It allows you the freedom to explore the region at your own pace, tailor your itinerary according to your preferences, and delve into the authentic experiences that the valley has to offer. 
With proper planning and research, an excellent self-guided wine tour in the Douro Valley is quite possible.  
You will need to rent a car or plan a train trip, book your winery visits,  restaurants and hotels.  Let's go through all the steps.
Where is the Douro Valley?
The Douro River flows from Spain through Northern Portugal and to the Atlantic Ocean near Porto, the second largest city in Portugal, some 300 kilometers (200 miles) from capital Lisbon.
The valley of river Douro is known for its exceptional beauty and long tradition of winemaking.
These articles cover getting to the Douro Valley from Porto and Lisbon.
Depending on where you go in the Douro Valley, your destination can be 100 to 140 kilometers (60 to 85 miles) from Porto. Peso da Régua is 116 km (72 miles) away, while Pinhão is further away at 130 km (82 miles). Which Are the Main Towns for Wine Tasting in the Douro Valley? Douro Valley from Porto […]
Read More
What is the Closest City to the Douro Valley?
Porto, Vila Real, and Peso da Régua are among the major cities located in proximity to the Douro Valley winemaking region.
The majority of visitors to the Douro Valley arrive from either Porto or Lisbon, as these cities are home to international airports, providing convenient access to the region.  
Wineries around the communities of Pinhão and Peso da Régua are some of the most famous and picturesque in the region.  
Going a bit further, you will see the small municipalities of Ervedosa do Douro, São João da Pesqueira, Vila Nova de Foz Côa.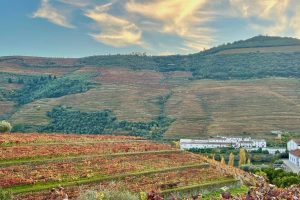 Where to go in the Douro Valley? Pinhão and Régua are the main destinations for wine tastings in the Douro Valley
Read More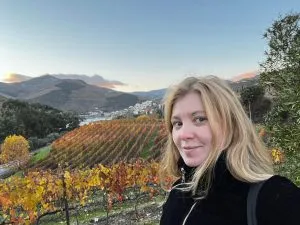 Pinhão is a good base for travellers who arrive in the Douro Valley by train and want to be in close proximity to services and restaurants. Staying in Pinhão provides an ideal opportunity to explore some of the finest wineries in the Douro Valley on foot. With only 622 inhabitants, Pinhão is a small village […]
Read More
How Many Days in the Douro Valley?
My suggestion is to spend between 1 and 3 days in the Douro Valley.
This vast region presents an excellent opportunity to spend time amidst stunning natural beauty, sample fine wines, and experience the warm hospitality of the area. 
Fortunately, the valley offers a variety of excellent accommodation options, including hotels, vineyard stays and bed and breakfasts.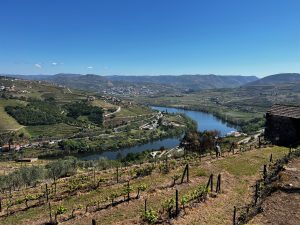 Yes, a day trip to the Douro Valley is definitely worth it. The Douro Valley is renowned for its breathtaking landscapes, rich winemaking heritage, and charming villages.  The great news is that a one-day trip to the Douro Valley is absolutely feasible, and I can assure you it will be an unforgettable experience whether you […]
Read More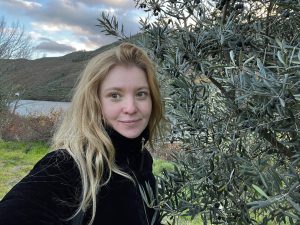 Here is a sample one-day Douro Valley itinerary for those travelling by train from Porto
Read More
How to Get to the Douro Valley?
In the articles below I have touched on various Douro Valley transportation options.
A tip for those travelling by car:  roads are often narrow in the Douro Valley countryside.  Consider selecting a small rental car.
How to visit Douro Valley wineries by train. Step-by-step instructions on planning a train ride.
Read More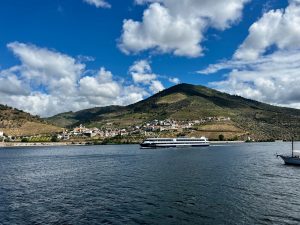 The best way to visit the Douro Valley is by car. Other options include train, boat or organised tours.
Read More
Ideas on visiting the Douro Valley wineries without a car
Read More
Are Douro Valley Wineries Open to the Public?
Many Douro Valley wineries are open to visitors.
A warm welcome awaits you at large port wine producers and small family-owned quintas.  
I have put my favourite Douro Valley on the map.
I have put the top Douro Valley quintas on the map so you can easily plan your winery hopping
Read More
Which Wineries Should I Visit in the Douro Valley?
The choice vast – from larger historic quintas to new wine projects, family wineries and the local "garagistes". 
You will find my suggestions of the interesting Douro Valley wineries to visit in the articles below.
Do not miss these Douro Valley estates when in Pinhão, Portugal
Read More
If you are looking to skip visiting larger port wine houses, I have put together a list of smaller family-owned wineries for you.
The Douro Valley in Portugal is known for its stunning landscapes and world-class wineries.  While some of these wineries are owned by traditional Port wine houses and investors, there are a number of unique small family wineries to discover.  If you share my passion for wine and enjoy seeking out authentic experiences with local winemakers, […]
Read More
Can We Taste Dry Table Wines in The Douro Valley?
Absolutely.  While the region is renowned for its production of Port wine, it also produces excellent dry table wines. In recent years, there has been a significant increase in the production and quality of dry wines in the Douro Valley.
Many wineries in the region focus exclusively on dry wines producing reds, whites, and rosés.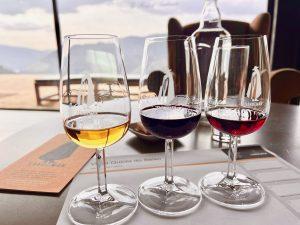 The Douro Valley is known for port wines and dry table wines
Read More
How to Arrange Visits at Douro Valley Wineries?
It is important to contact wineries in advance and inquire about available tour options in English.  
Most wineries will get back to you with the confirmation within a day or two.  
If your visit is a last-minute, I found these instant booking options with live availability quite convenient: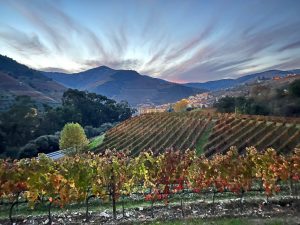 The Douro Valley could well be the most picturesque wine region of Europe. It is one of the top 5 most beautiful wine regions I have been to.  The Douro Valley was named a UNESCO World Heritage Site in 2001 for its natural landscapes and cultural heritage related to winemaking.  The region has been producing […]
Read More
Where to Stay in the Douro Valley?
The Douro Valley offers a range of accommodation options that cater to various preferences and budgets. 
Hotels: There are numerous hotels in the region, ranging from boutique hotels to high-end luxury resorts. These establishments often offer amenities such as spas, pools, and panoramic views of the vineyards and the river.

Quintas and Vineyard Estates: Many vineyards in the Douro Valley have opened their doors to visitors, offering accommodation in their own quintas or guesthouses. Staying in a quinta allows you to immerse yourself in the winemaking culture and enjoy the tranquility of the vineyards.  Often, the tour of the winery is complimentary.

Rural Tourism and Guesthouses: There are several rural tourism properties and guesthouses scattered throughout the Douro Valley. These charming establishments often provide a more intimate and authentic experience, with cozy accommodations and personalized service.  

Self-Catering Villas and Apartments: If you prefer more independence and privacy, you can also find self-catering houses and apartments available for rent. These accommodations are suitable for those who wish to have their own kitchen facilities and more space.
When selecting accommodation in the Douro Valley, consider factors such as distance and ease of access to amenities, wineries, and restaurants.  It's advisable to book in advance, especially during the high season – May to October, to secure your preferred choice and ensure a comfortable stay in this enchanting wine region.
Do not miss an opportunity to spend a night in the Douro Valley. Here is a list of the Douro Valley wineries with accommodation.
Read More
While a self-guided tour in the Douro Valley offers numerous advantages, it's important to consider a couple of potential drawbacks. One challenge you might encounter is navigating the region's steep and narrow roads, very common in the wine country.  
Additionally, if you are the designated driver, you won't be able to fully indulge in wine tastings.  
Opting for an organized tour or hiring a private driver can provide a convenient solution.   One of the options would be arriving to the valley by car or by train and hopping on a winery tour departing from Pinhão and Peso da Régua.
Douro Valley Tours leave not only from Porto, but also from Pinhão and Régua
Read More