For French children, their introduction to wine can start a mere minutes after they are born.  In Champagne, France, it is customary for a new parent to stick their finger into a bottle of celebratory champagne and dip it in their newborn child's mouth so they can suckle their first sip of sparkling goodness. That is to say that wine does hold high importance in French culture and is interwoven throughout meals and traditions in France from a very young age.
So if you're traveling to Bordeaux and are looking to live the French way of life, why not let your whole family, regardless of their age, join in on the fun?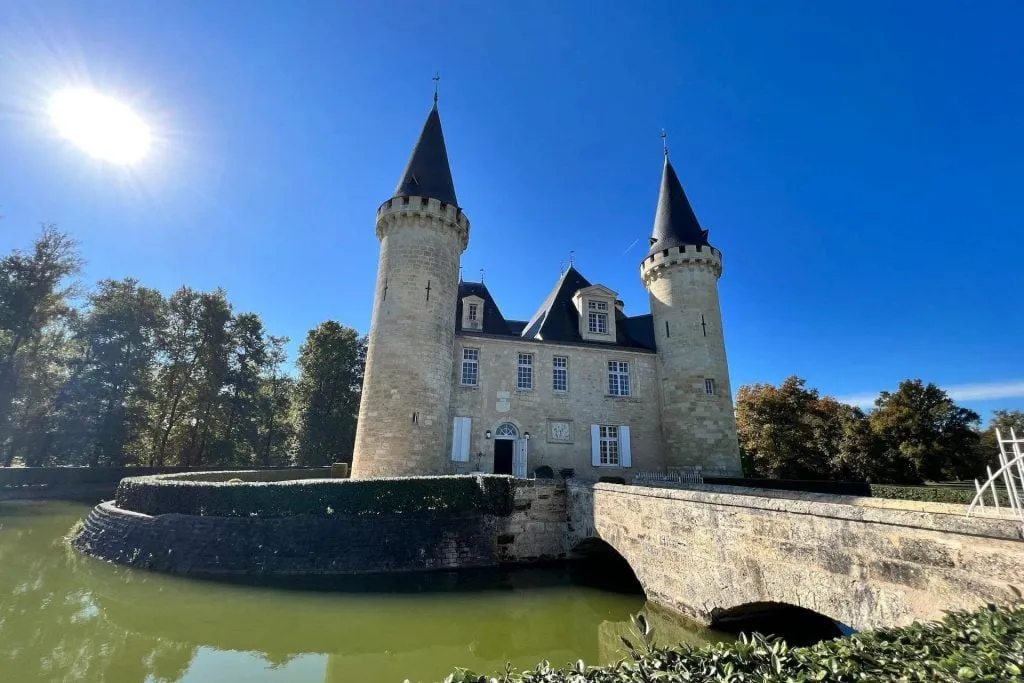 Most, if not all, Bordeaux wineries accept children of any age accompanied by adults for guided wine tours.  
As a courtesy to a winery, please always let them know in advance that you are bringing kids to your wine tour as well as their ages.  You may be offered a family-friendly winery visit that will suit your interests and make your Bordeaux wine tasting experience more enjoyable.  During the tasting, kids will be offered grape or apple juice and various activities.
Even though French kids are used to wine culture, wine tastings are possible only for those over the legal drinking age in their country of residence or at least 18, which is a legal drinking age in France.
Of course, kids of any age are welcome on Bordeaux wine tours.  
However, if you bring small kids, I strongly recommend going for private visits at the wineries.  This way, during your private experience, you can always ask your guide to cut the visit short or interrupt it if your kids need attention.
Private Bordeaux wine tours are recommended for families as they give you a lot of flexibility.  Your private guide and driver will carefully plan your day-tour tailoring it to your interests and choosing the most kid-friendly Bordeaux chateaux.  Plus, they will provide booster seats for your kids and will make an extra stop if you need one. 
If you think that a full-day Bordeaux wine tour might be too tiring for your kids, opt for a half-day Bordeaux wine tour, where you will visit one or two wineries.  See some recommendations of Bordeaux wine tours here.
Another good option to keep your kids entertained could be focusing on tastings at wineries rather than full-scale guided visits that last up to 1.5 hours and may get your kids bored. 
Do wineries charge kids for guided visits?
Most Bordeaux wineries accept kids free of charge, however, some wineries with kid-friendly visits including the ones mentioned below may charge a fraction of the price depending on the age of your children.  
Best child-friendly wineries in Bordeaux
Most Bordeaux wineries follow the tour structure of greeting guests and giving a brief backstory to the winery, showing vineyards, then walking guests through their fermentation and aging rooms, and finally finishing up with a tasting opportunity. And while that might be fun for adults who enjoy wine, for children, it can get boring fast.
From my experience, the following wineries offer a more child-friendly alternative to the standard wine tour. From interactive video displays to hands-on play experiences, these tours will keep your children engaged and entertained so that you as parents can take a well-earned moment to relax a bit and enjoy their wine tasting. 
1. Château La Fleur Cardinale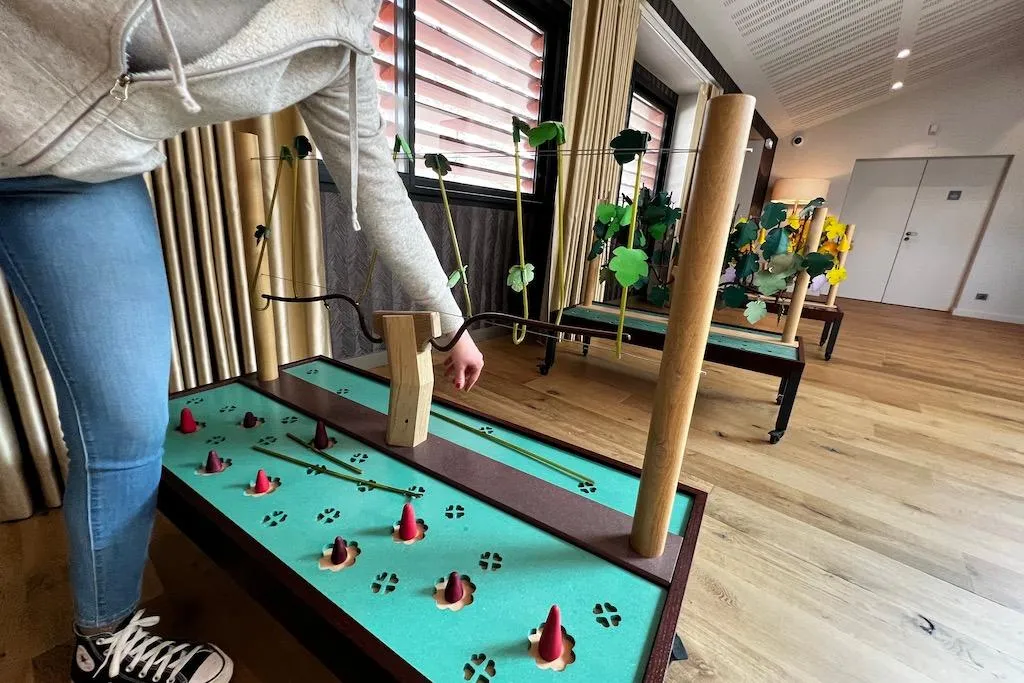 Website: www.fleurcardinale.com
Price: from €25 per adult; €10 for 4-12 years old, €15 for 13-18 years old*
Why It's Child Friendly:  Château La Fleur Cardinale is located in Saint-Emilion and offers customizable and private tours for both wine novices and experts. They cater their tours for each individual who books a visit and adapt visits for families with children as well. 
The winery offers an "Exploring With The Family" tour that allows your children to guide you through the four seasons of winemaking through a variety of tasks in a game they must complete. After, while you enjoy your well-deserved wine tasting, your children will get to participate in their own grape juice tasting as well.   There are several other activities for children in the kids-friendly tasting room.
The tour takes one hour and fifteen minutes which is the perfect amount of time to keep your kids engaged and enthusiastic about their experience. Whether you are visiting with toddlers or teenagers, a tour at Château La Fleur Cardinale is sure to make amazing memories for the whole family. 
Website: www.troplong-mondot.com
Price: €50 per adult; €16 for children, free for children under 6*
Why It's Child Friendly: Château Troplong Mondot is a Premier Grand Cru Classé  B winery located at the highest point of Saint-Emilion and surrounded by expansive views of the region. 
With a goal to honor and protect the nature that provides them with quality grapes, including the soils, vines, and insects, Château Troplong Mondot prioritizes the preservation of their vineyard's biodiversity. This is shown not only in their wine-growing techniques but also in their wine tourism offerings. 
Château Troplong Mondot offers a "Family Getaway" tour for wine tourists both young and old. Cruise about the vineyards in provided electric Land-Rovers, which come in both regular and mini child sizes for visitors of all ages. Visit their horses that are used to help cultivate vines, search for Eddy their little squirrel mascot and go vegetable picking in their onsite vegetable garden. After your visit, enjoy a tasting of Château Troplong Mondot's spectacular wines while your children enjoy snacks provided by the winery. The complete tour lasts one hour and forty-five minutes. 
Website: www.chateau-arsac.com
Price: €20 per adult, €10 for children 8-17 years old, free for children under 8*
Why It's Child Friendly: Located in the Médoc region of Bordeaux, Château d'Arsac is the perfect winery to visit for those who enjoy a more creative experience. The lands of Château d'Arsac have art dispersed around them that visitors can discover independently or through a guided visit. 
To keep your kids entertained on your excursion, book Château d'Arsac's "Songs of Arsac" wine tour. While touring the winery, enjoy a forty-five-minute song show in the barrel room where projections that explain the wine-making process dance along the barrels. After the performance, enjoy a wine tasting while your children try fresh apple juice produced at the property.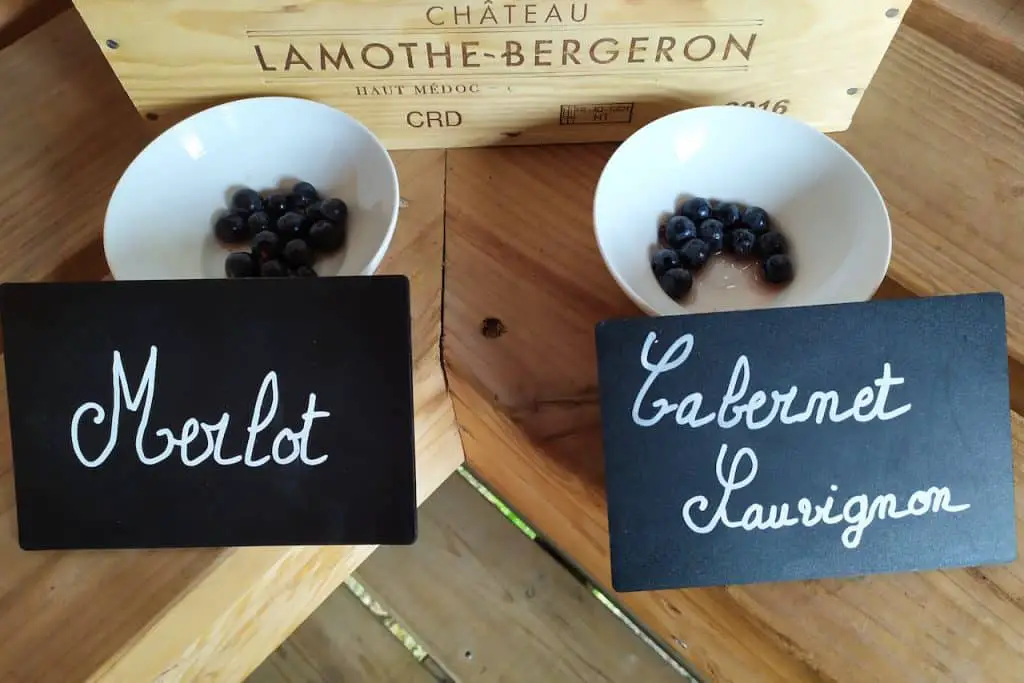 Website: www.lamothebergeron.fr
Price: €6-35 per person depending on the tour booked*
Why It's Child Friendly: Nestled between Margaux and Saint-Julien in the Médoc lies the grandiose castle of Château Lamothe Bergeron. This winery's aim is to express the emotion and poetry behind the creation of wine by creating magic throughout their visits. Immerse yourself in the magical world of winemaking by enjoying extravagant videos projected onto their giant fermentation vats. 
After working up an appetite, enjoy a picnic amongst the winery's pristine gardens. While you learn about and taste the wines of Château Lamothe Bergeron, let your little ones fill their bellies with meats, cheeses, cherry tomatoes, pickles, bread, macarons, and famous Bordeaux canelé.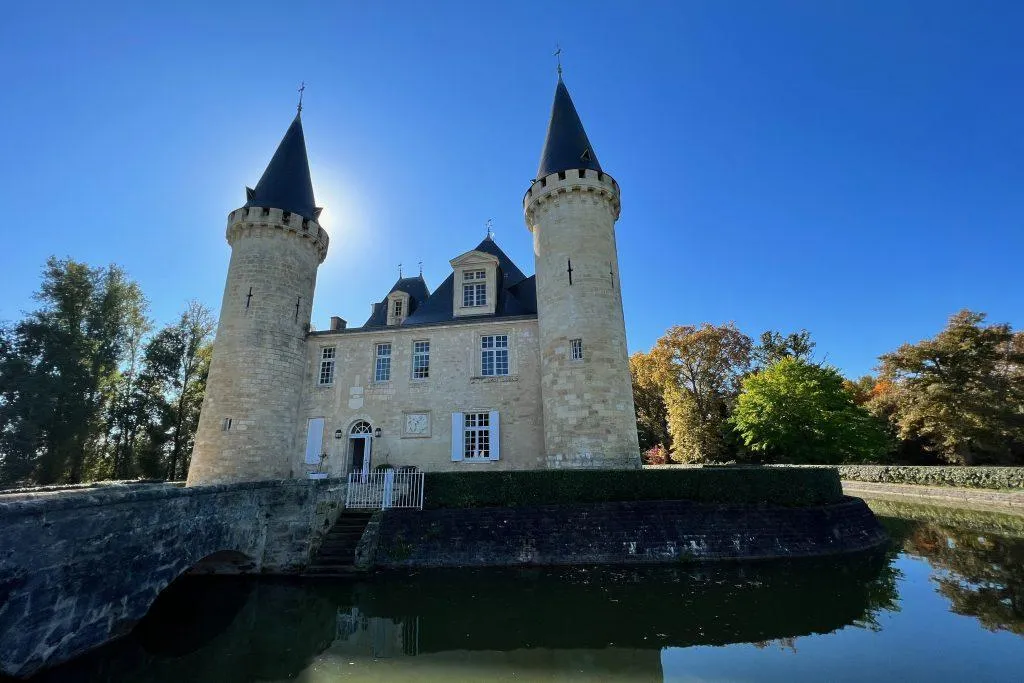 Website: www.agassac.com
Price: €10 per person (price may be waived with a purchase of a bottle of wine)*
Why It's Child Friendly: Dating back to the 13th century, Château D'Agassac is a fortress like no other. Located in the Médoc region of Bordeaux and just fifteen minutes from the city, this estate should not be missed while tasting your way throughout Bordeaux. 
Château D'Agassac offers customizable themed tours centered around your interests. Tours can be tailored for visitors of all ages. Tour offerings allow you to send your children off on a scavenger hunt to save the winery's Star Princess who has been imprisoned for centuries in the château's tower. While you learn about the wines and history of the château, your little ones can run about the estate with a guided audio and video iPad tour that will help them conquer villains and save the princess.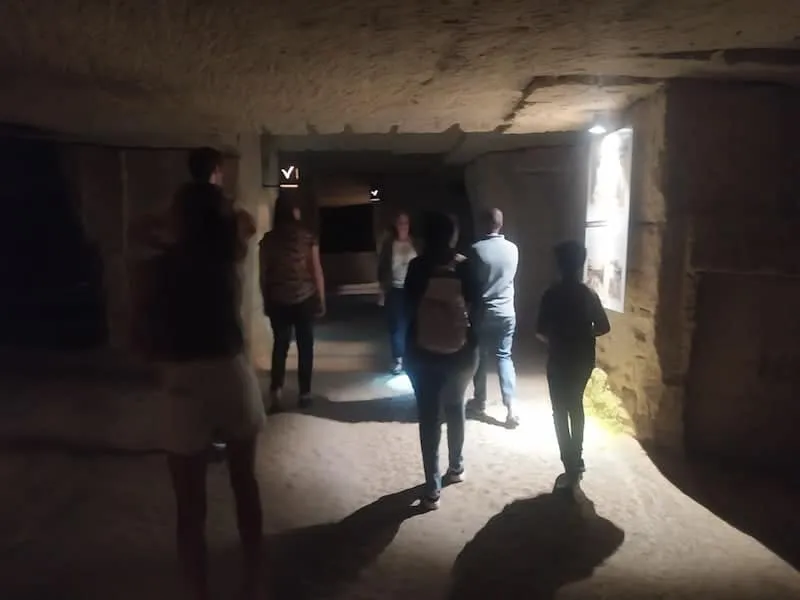 Website: www.villemaurine.com
Price: €18 per adult; €6 for children 12-17 years old and free for children under 12*
Why It's Child Friendly: Château Villemaurine is a Grand Cru Classé winery in the heart of the medieval town of Saint-Emilion. 
For your little explorers, book the "Underground Quarries Tour" and navigate the labyrinth that lies below the winery with a visual program that kids love. 
After you and your family explore the depths below the earth's surface, enjoy a wine tasting on the rooftop of the winery.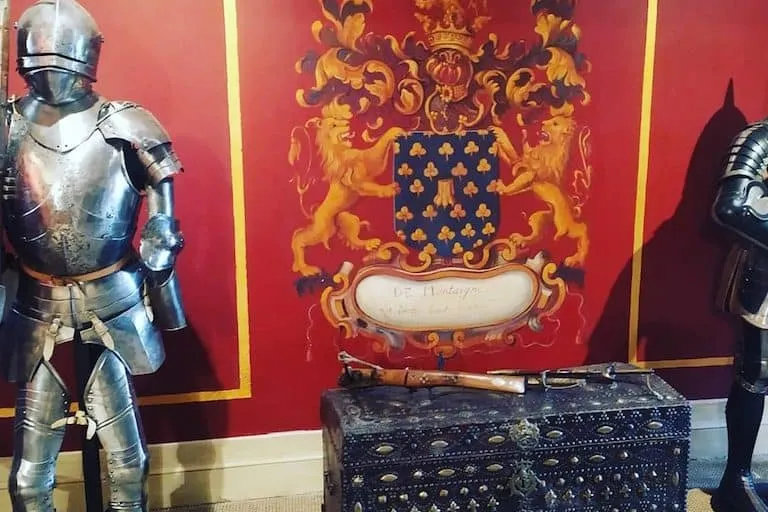 Website: https://www.luxurywineexperience.com/fr/visites-degustation-vin-bordeaux
Price: €18-75 per adult depending on the experience booked*
Why It's Child Friendly: Château La Tour Carnet is one of the oldest wineries in the Médoc. Of course, with age comes wisdom, which includes the knowledge of how to do the perfect child-friendly wine tour. This château is surrounded by a moat and equipped with a drawbridge that is sure to make any little one feel like the prince or princess that they are.  
For a more luxurious experience, rent a room in the château for you and your children to spend the night surrounded by vines and guarded by knights.  The chateau can be privatized if you rent two rooms.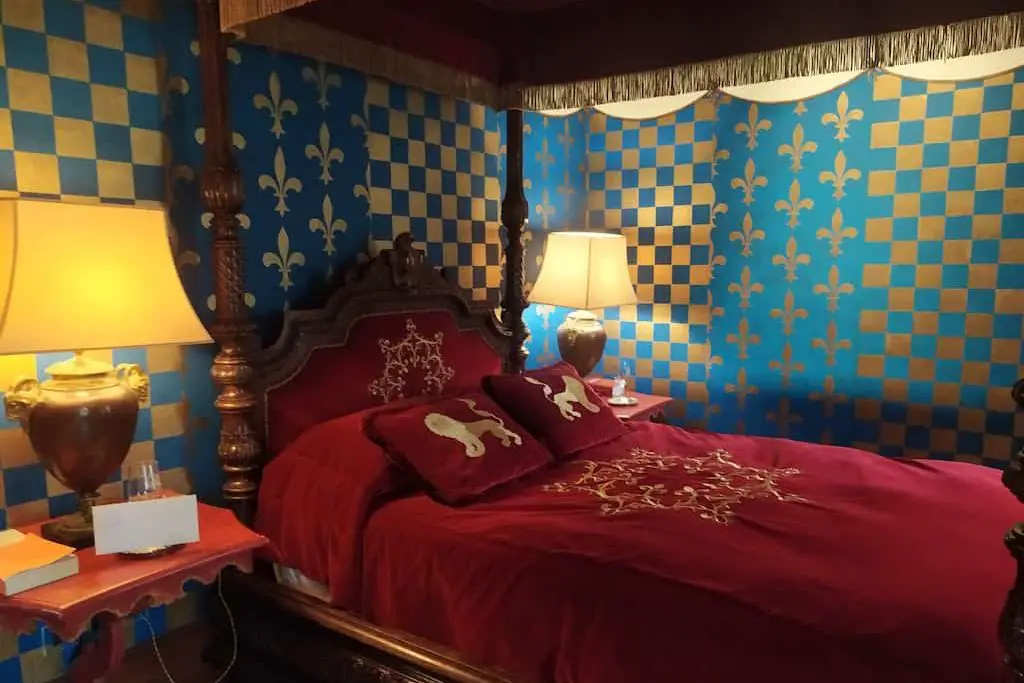 Website: https://www.marquisdalesme.wine/
Price: €55 per adult, free for children*
Why It's Child Friendly: Château Marquis D'Alesme offers a special experience called "Le Petit Marquis" which includes many surprises and old-fashioned games for your children as they discover the estate. Free invitation, by appointment only. Duration: around 1 hour.
Opening hours :
From May to October : Monday to Friday from 10am to 7pm.
Being a parent is hard, selfless work, and a glass of wine, a wine tour, or a tasting are well deserved. If you are traveling with your little ones and still want to stop by Bordeaux for a fun wine-filled excursion, these Bordeaux wineries are sure to keep both you and your loved ones entertained and create lifelong memories for the whole family. 
*Visit prices are for information only. They may change.  Please always confirm the visit prices with the chateaux.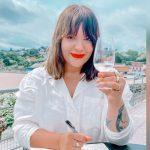 Jessica Blanarik is an American wine and travel tourism writer.  She is currently receiving her master's degree in Wine Tourism with the Wintour Erasmus Mundus program in Spain, France, and Portugal. She believes wine is not only delicious but also an important unifier of people and cultures. You can find more of her work at www.jessisjourney.com.