Bordeaux is generally safe and ranks safer than other major cities in France. 
While violent crime is not common in Bordeaux, theft and vandalism are not unheard of.  
As a tourist, you will likely be navigating the center of Bordeaux where you are most likely very safe.  However, there are areas of Bordeaux that locals would tell you to avoid. 
Below find my suggestions of the safest areas in Bordeaux and some neighborhoods you may want to skip on your trip.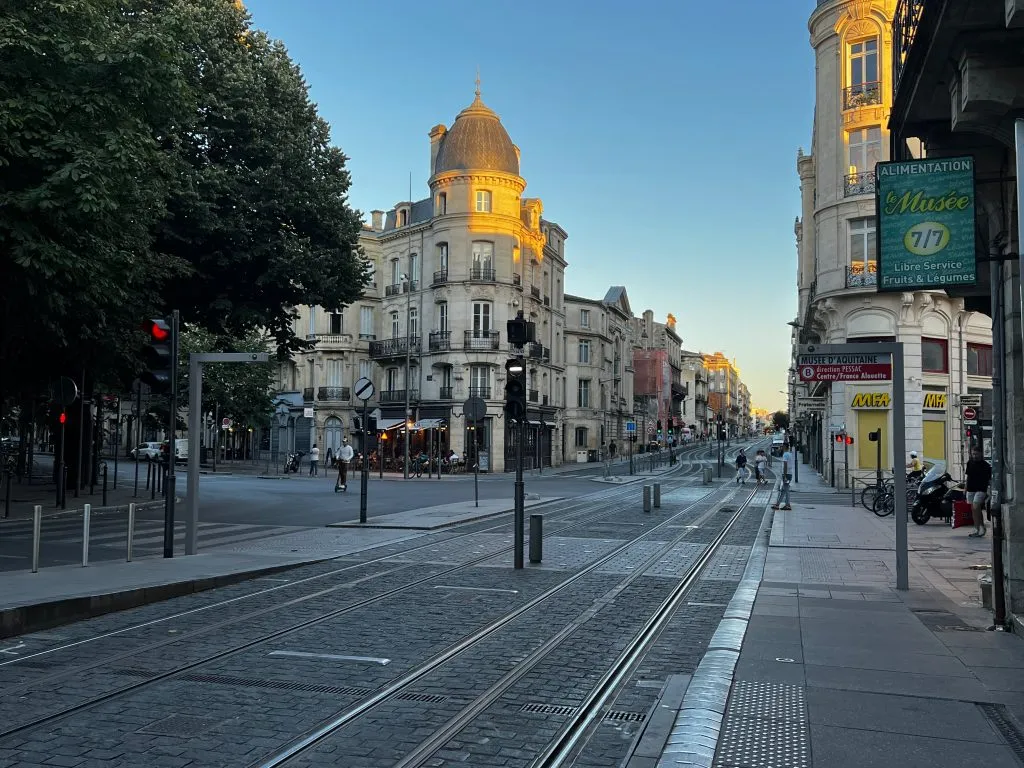 Which Areas in Bordeaux Should Be Avoided?
I lived in the Bordeaux center for a few years and did not personally experience safety problems. I have seen some broken car windows.  My friend's bike got stolen.  
According to numbeo.com study, Bordeaux has an elevated level of crime related to the use of drugs.  It may be wise to avoid some of these sketchy areas of Bordeaux at night, especially for women traveling solo. 
Areas in Bordeaux that you may want to avoid at night:
Gare St. Jean, Bordeaux train station
Between Gare St. Jean and Saint Michel
Place de la Victoire
The area around Marche des Capucins
Le quartier des Aubiers
Le quartier Chantecrit
Grand Parc
Some parts of Bastide close to the Pont Chaban Delmas
How to Be Safe in Bordeaux?
Follow these simple steps to stay safe in Bordeaux
Always lock your car
Chain your bike
Do not leave any belongings visible in a car
Use paid underground carparks
Do not walk at night alone in dangerous areas, avoid public parks at night
Remain aware of your belongings especially on trams and at crowded stations
Safe Areas to Stay in Bordeaux