Bordeaux is a highly-walkable city.  Most attractions are located in the city center which is not that large.  The city is mostly very flat.  In the center of Bordeaux, there are plenty of pedestrian-only streets.
The city strives to become pedestrian-friendly.  The no-car zone will be increased from 40 hectares to 64 hectares by 2024.
Old Bordeaux is limited by the Garonne river to the Meriadek district, on the east and the west; and by Saint Michel on the south, and Bassins a Flot on the North.
If you are staying in the center, you can walk to most attractions or catch a TBM tram or bus.  You may need to catch a tram if you are going to La Cite du Vin or to a Les Bassins des Lumières exhibition.
Public transportation can be used for free if you have purchased a Bordeaux city pass.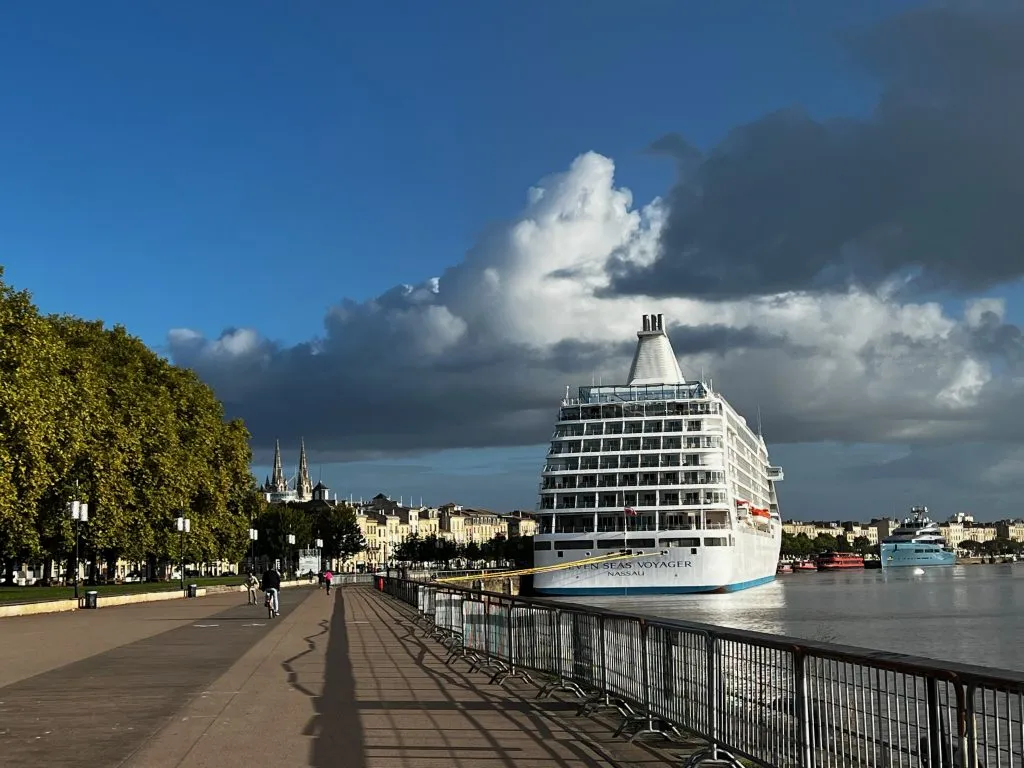 Although some streets in Bordeaux have narrow sidewalks and may feel uncomfortable, there are plenty of pedestrian-only streets and squares that make walking in Bordeaux very pleasant. 
Rue Sainte Catherine is considered to be the longest pedestrian street in Europe.  All the fast-fashion brands and fast-food restaurants can be found here.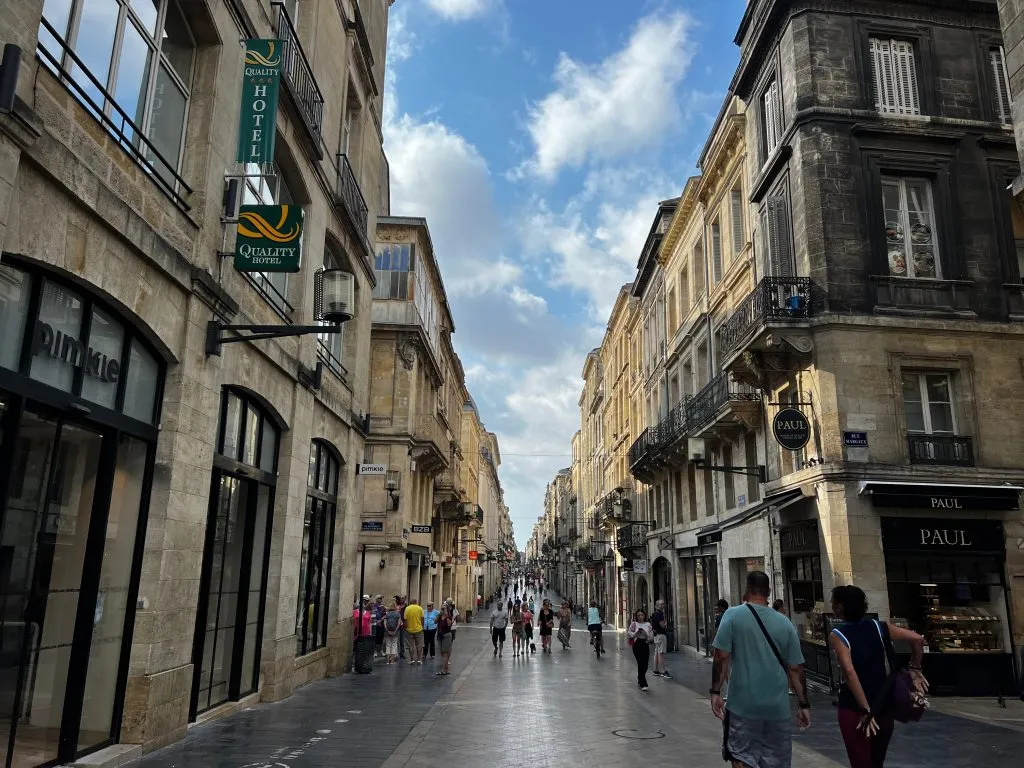 Rue de la Porte Dijeaux crosses Rue Sainte Catherine.  It is also one of the main fashion shopping streets with higher-end brands.
Rue Saint James boasts coffee shops, bars, and boutiques.
Rue des Remparts is the best street for food shopping and tastings.  Find your saucisson and fromage at one of its many gourmet shops.
Rue Saint Remy hosts dozens of local restaurants and bars.
Cours du Chapeau Rouge is a great place to rest on one of the benches or have a drink. 
Rue Notre Dame is the main street of Chartrons.  The area houses galleries, antique shops and some fancy restaurants and coffee shops.
Allees de Tourny is often a place of events and festivals but on a quiet day, it is a perfect place to sit and watch the Bordeaux life. 
Avoid walking along the crowded and noisy Cours Alsace et Lorraine as the sidewalks are too narrow.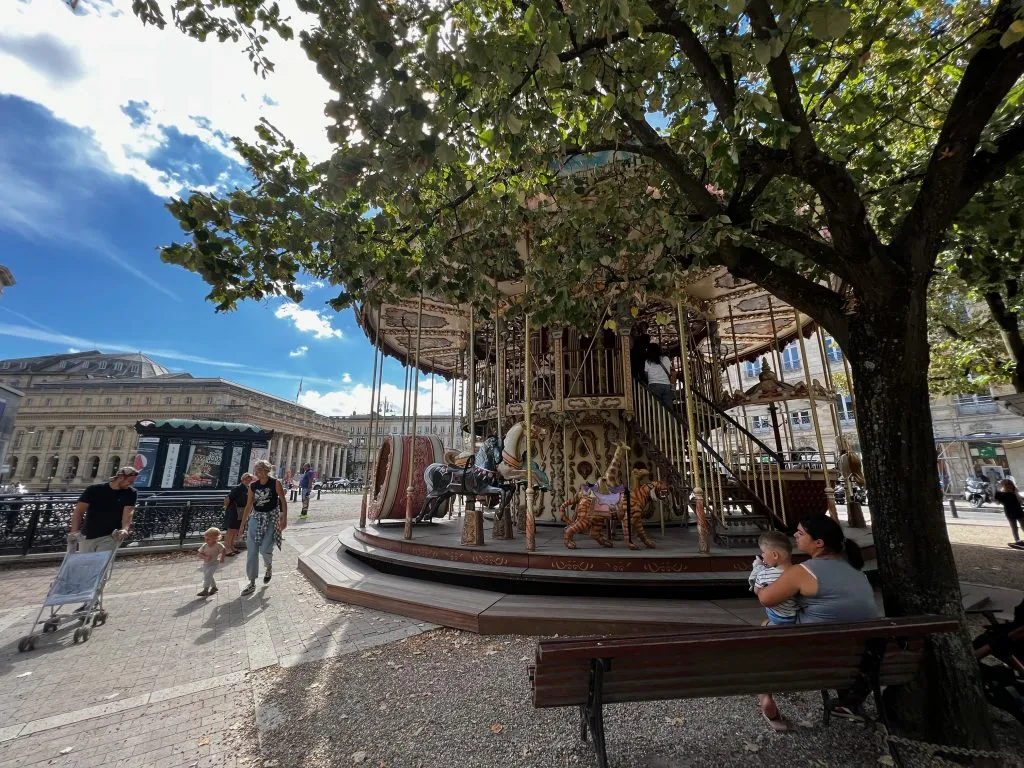 The quay of Bordeaux has a wide pedestrian path.  It is excellent for leisure walks and runs along La Garonne and moving around the city.
Besides, the wide squares make walking in Bordeaux a breeze.
The center of Bordeaux has introduced limitations on car circulation.  Every last Sunday of the month is completely car-free in Bordeaux.  Most streets in old Bordeaux are restricted to local traffic.
However, be aware of many bikes and motorcycles that often interfere with pedestrians.
Also, pack a good pair of shoes to be prepared to walk on cobblestones all day long.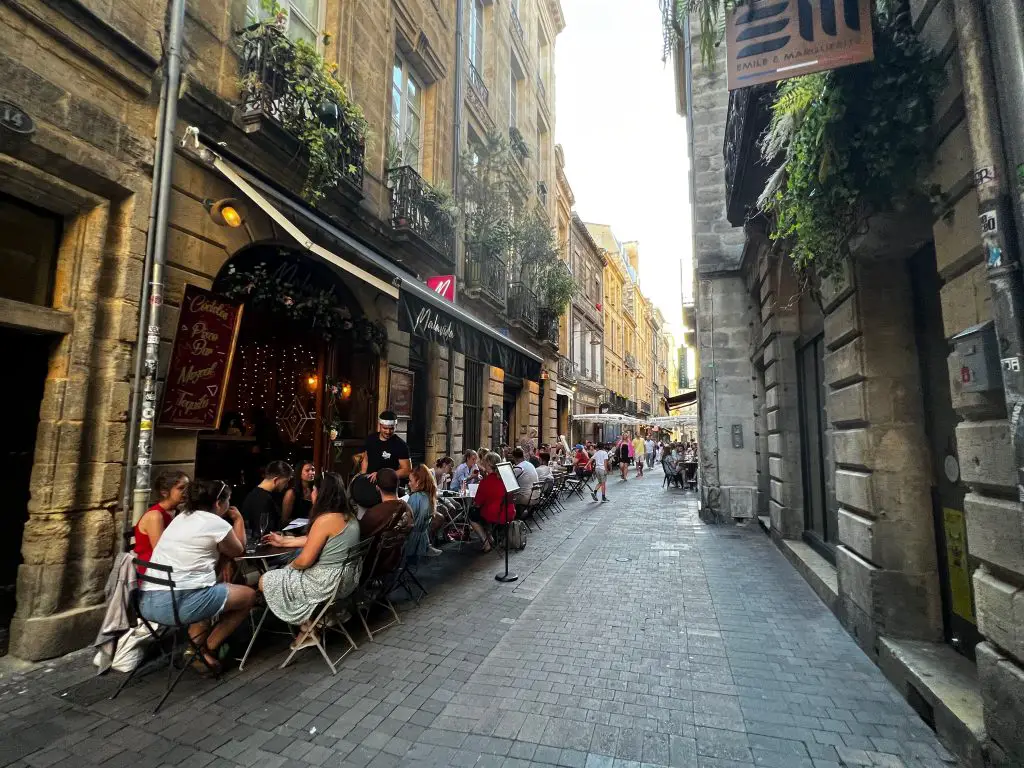 Bordeaux is a beautiful city with lots to see and do.  The center of the city is a Unesco World Heritage site.
Architecture, history, fine dining, markets, and wine tastings make Bordeaux well worth a visit.  Besides it is only a two-hour train ride from Paris.
How Many Days Should I Spend in Bordeaux?
Find more information and tips about visiting Bordeaux and its magnificent vineyards and chateaux in my Blog.