Wine Tasting Workshops In Bordeaux
If you are new to the world of wine, tasting your way through Bordeaux can be overwhelming. Participating in a wine workshop, especially on your first day in Bordeaux gives you the opportunity to learn about what makes Bordeaux wine unique and taste a range of different wines from local wineries with guidance from a wine professional. 
Learn the secrets behind the Bordeaux terroir, the centuries of history that were influential in establishing the region as one of the most prestigious in the world, plus how to smell and taste wine like a professional.   
In my opinion, workshops are great for Bordeaux wine novices as they are a great educational opportunity.  You can practice your Bordeaux knowledge during wine tours in Bordeaux and at home.
The following wine workshops are perfect opportunities for your time in Bordeaux.
Perfect for beginners and people with intermediate wine knowledge, this tasting workshop will walk you through the history of the Bordeaux vineyard and how to taste wine. From learning how to assess the color, smell, and taste of wine, how to serve your bottle of Bordeaux, and what to pair with wine from the different areas in Bordeaux, you are sure to come out with the knowledge of a pro. 
Enjoy four different wines from a variety of regions in Bordeaux with a pairing of cheeses and chocolates. 
Cost: €45.00

If you've ever heard words like terroir, appellation, or nose and thought "what does that mean?!" this wine workshop is perfect for you.  
Located at Ma Cave à Vins, this tour is led by a passionate wine expert who will guide you through all you need to know on how to taste wine like a pro and what makes Bordeaux so unique. Taste your way through three glasses of wine accompanied by a matching cheese plate during your workshop. 
Cost: €38.70
Wine And Food Pairing Experiences in Bordeaux
Like Sherlock and Watson, peanut butter and jelly, and Batman and Robin, wine and cheese make for the perfect pair.  Even though the region of Bordeaux is not famous for its cheeses, there is a long French tradition of pairing wines and cheeses.  
These tasting experiences are a perfect opportunity to learn more about French cheeses and how each variety complements a specific style of wine.
Enjoy the best of Bordeaux on this one-and-a-half-hour cheese and wine tasting experience. Spend some time exploring a cheese cellar that is home to one hundred cheeses! 
After learning a bit about the wines of Bordeaux and cheese production, indulge in a tasting of nine kinds of cheese and three local wines. If you're looking for a delectable experience, this one is for you!
Cost: €39.00
Pairing wine and cheese perfectly is a unique science, and this experience breaks it down in a way that is easy to understand and enjoyable. 

With a local expert, taste four wines and four cheeses to understand how and why they pair well together. This experience explores wines not just from Bordeaux, but all throughout France, broadening your tasting knowledge. 
Cost: €29.75

Stroll about the three hundred-year-old UNESCO wine merchant streets in Bordeaux city while uncovering the history of wine in Bordeaux. From the most important wine regions to how to pick the perfect bottle of Bordeaux at the grocery store, get the inside scoop of Bordeaux wine from a trained sommelier. After enjoying your one-hour walking tour of the city, put your newfound knowledge to the test in a tasting of one white, two reds, and one sweet wine. The wine tasting comes paired with an assorted cheese platter that is sure to leave you satisfied.
Cost: €49.00

Head to a local wine bar for this experience with a wine professional who will teach you the insider secrets to wine production in Bordeaux. 
Learn about what makes up a great charcuterie and cheese board and how these can pair well with wines, so you can serve a perfect French apero to your friends at home.  During your experience, enjoy tasting three unique wines that will
Unique Wine Tasting Experiences in Bordeaux
If you are on the hunt for a wine tasting experience that will make your friends and family jealous when you brag about it after your trip, look no further than the following unique experiences. 
While many places in Bordeaux offer wine tasting experiences, the following locations are one of a kind. 
If you've ever dreamt of sitting in a pool of wine, visit this spa right in the center of Bordeaux. 
In a vaulted stone cellar, enjoy a soak in a hot tub of either beer or wine for thirty minutes. Grape skins contain special enzymes that, as your skin absorbs, help you to release toxins and stress. While you relax, enjoy a taste of local Bordeaux wines.
Cost: €50-150
Most of the Bordeaux wines are a well-crafted blend of local grape varieties.
Become a master blender during this unique wine tasting experience led by two brothers in Bordeaux. 
Start your experience by tasting three wines from different regions in Bordeaux before becoming an official winemaker. With the guidance of a wine professional, blend different grape varieties to make the perfect bottle of Bordeaux that you can take home with you as a souvenir. 
Cost: €56.00
Caviar is a staple of French cuisine and pairs perfectly with champagne. During your visit, taste a range of caviar and learn about how it is made and what makes it special. After uncovering all you need to know about this culinary delight, toast your experience with a refreshing glass of champagne. 
Cost: €70.00
An important part of travel is the people you meet along the way. 
Join a French aperitif tradition at the home of a Bordeaux local, learning about the wines of Bordeaux and tasting your way through its vineyards. Ask all the questions you have been too shy to discuss during your winery tours while you snack on local delights.  Plus, see the interior of a traditional limestone Bordeaux building. 
Cost: €55.00
Food Tours In Bordeaux With Wine Tastings
For foodies, one of the best ways to learn about a new place is by eating. After all, the best way to learn about wine is through drinking, making the following wine walking tours the perfect outing while in Bordeaux. Taste not just the unique wines of Bordeaux, but also the local cuisine. Come hungry and ready to enjoy these experiences.
Bordeaux Traditional Food Tour
Walk around the winding streets of Bordeaux with a local guide who will give you the inside scoop on the best places to eat in the city. Indulge your sweet tooth during a tasting of local chocolate bonbons from an award-winning female chocolatier and a hazelnut treat from a local family business. 
Of course, no tasting in Bordeaux is complete without wine. Enjoy a glass of organic wine from the heart of Bordeaux. 
Finish your tour with a traditional French lunch at a charming bistro. Your stomach is sure to thank you after this experience.
Cost: €85.00
Bordeaux City Wine & Cultural Guided Walking Tour with 4 Tastings
This three-hour walking tour of Bordeaux city will show you all the key areas and their history. Explore Place des Quinconces, Quartier des Chartrons, Place Pey-Berland, and the docks during your tour. 
Along the way, taste wines at a number of wine cellars that offer some of the best wines from Bordeaux. While you work up your appetite, enjoy food from the famous brasseries of Bordeaux.
Cost: €69.00
Tastings at Bordeaux Wine Shops
Tasting wine in Bordeaux isn't just for wine bars or special experiences. Some wine shops in Bordeaux also offer the opportunity to taste different wines throughout the week. If you're shopping for the perfect present to take home with you, sample some high-end Bordeaux wines at a wine shop before you buy. 
Bordeaux-Magnum Cave À Vin
Bordeaux-Magnum Cave À Vin offers unique wine tastings from Tuesday to Saturday.
A knowledgeable team member will guide you through tasting three different wines from Bordeaux. 
Wine tastings can be booked in advance directly through the website. 
Cost:  €20.00
Cousin & Compagnie
Taste wine in Bordeaux either on land or on the water with Cousin & Compagnie. 
This wine shop offers two special tasting experiences. For those who prefer to keep their feet firmly planted on land, enjoy a "Tasting Old Vintages" experience every Saturday from 12 pm to 2 pm. A professional wine guide will walk you through the history of the Bordeaux vineyard, its traditions, techniques and classification system. After, taste four old vintages that are at least more than ten years of age from Bordeaux, as well as some local charcuterie and cheeses. 
If you're searching for a more unique tasting experience, this wine shop also offers a tasting of three wines every Friday at 4:30 pm and Sunday at 4:00 on the Gironde River. This experience includes a light meal and a mystery wine tasting upon arrival back ashore. 
Cost:  €49.00
La Pied A Terre
This wine cellar at 22 Rue Judaïque is run by two brothers who are equal parts charming and knowledgeable. 
During your tasting experience, enjoy three wines that reveal the heart of Bordeaux, plus a cheese and charcuterie board. 
Whether you are a complete wine beginner or an expert, you will love learning about the history of Bordeaux wine and the secrets of the vineyard.
Cost:  €29.00
Wine Tasting at Bordeaux Wine Museums 
If you want to learn while drinking, visiting a museum while in Bordeaux is a great way to learn about the history and wines of Bordeaux while tasting different wines. The following museums not only offer fun learning experiences but also offer wine tastings.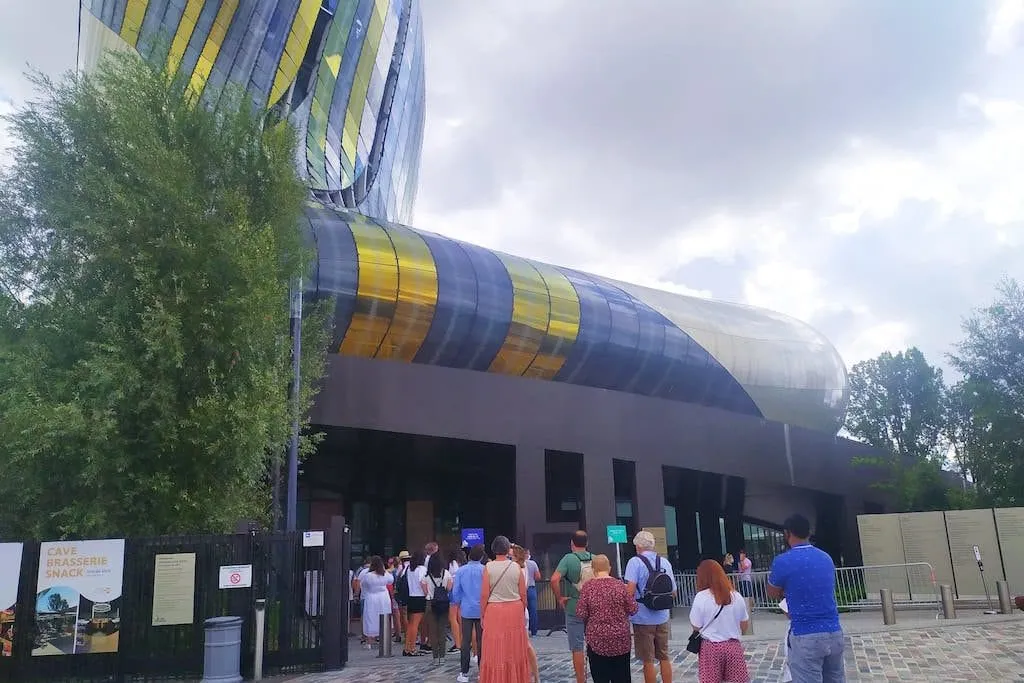 La Cite du Vin
La Cite du Vin is the largest wine museum in the world. While visitors travel just to spend hours exploring all the exhibits in the museum, a wine tasting experience is also included in the cost of entry. 
The Belvedere Wine Bar can be found on the eighth floor of La Cité Du Vin. With 360-degree panoramic views of the city, La Cité Du Vin makes for the perfect spot to taste wine. This unique wine tasting experience rotates its wines weekly and offers a selection of wines from around the world. 
Additionally, tasting workshops are available at La Cité Du Vin daily for an extra cost.
On the seventh floor of La Cité Du Vin, Restaurant Le 7 offers a wine selection of five hundred wines from fifty different countries should you wish to continue your tasting experience. 
Cost: €21.00
Bordeaux Wine and Trade Museum 
The Bordeaux Wine and Trade Museum in the Chartrons quarter of Bordeaux walks visitors through the long history of winemaking in France. 
The price of this experience includes a tour of the museum, plus an expert-led wine tasting. 
As Bordeaux is known for Cabernet Sauvignon and Merlot, during your experience enjoy a sampling of these grape varieties to taste the flavors that make the famous wines of Bordeaux. 
Cost: €10.00
Wine Tasting at Bordeaux Bars
Wine bars are for enjoying wines, but these Bordeaux bars make emphasis on wine tastings.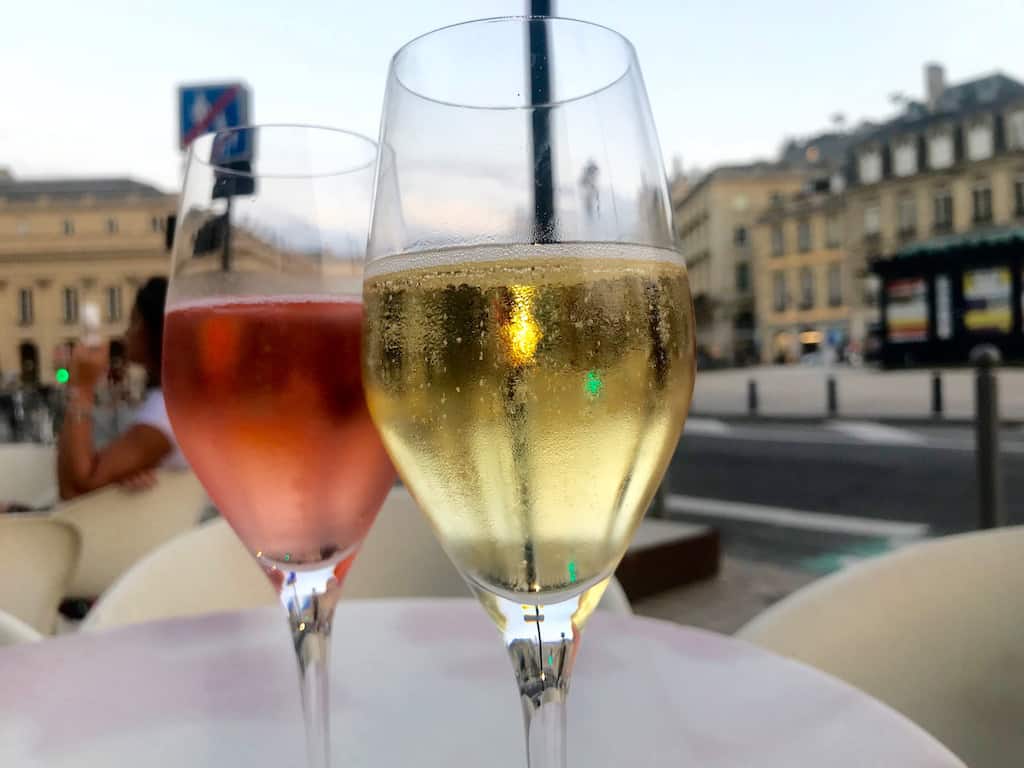 Le Bar à Vin
Located on the ground floor of the Maison du Vin de Bordeaux, the headquarters of the Bordeaux Wine Council, this art-filled wine bar is the perfect place to try wines that truly represent Bordeaux. 
This extravagant space boasts around 30 wines to choose from, including reds, dry and sweet whites, rosés, clairets, and sparkling wines.  Not many people are aware but you can order a half-glass tasting.  This way you can taste more of Bordeaux wines.
The staff is friendly, knowledgeable, and speaks good English. 
The place is very popular with tourists and locals alike.  Arrive early to get a table as they do not take reservations.
Website: www.baravin.bordeaux.com
Max Bordeaux Wine Gallery
Max Bordeaux specializes in Grands Crus Classé wines made in Bordeaux. If you want to try the best of the best, such as Latour, Margaux, Haut Brion, Cheval Blanc, Mouton Rothschild, Lafite Rothschild, Angélus, and Yquem, look no further than this wine bar. Max Bordeaux has forty-five exceptional wines by the glass and offers a self-service opportunity.
If you are looking for a more in-depth tasting experience, Max Bordeaux also offers tasting workshop opportunities for a deeper look at the most prestigious wines of Bordeaux.
Website: www.maxbordeaux.com
From wine bars, wine museums, wine tours and more, Bordeaux has a lot of wine-tasting experiences waiting for you.  
Atlas Bordeaux offers exclusive private vineyard tours of the main Bordeaux wine-growing regions.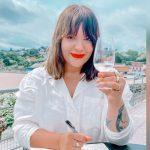 Jessica Blanarik is an American wine and travel tourism writer.  She is currently receiving her master's degree in Wine Tourism with the Wintour Erasmus Mundus program in Spain, France, and Portugal. She believes wine is not only delicious but also an important unifier of people and cultures. You can find more of her work at www.jessisjourney.com.