Saint-Emilion is worth visiting from Bordeaux. Its history, architecture, landscapes, and wines make Saint-Emilion a top destination in France.  A ride to Saint-Emilion from Bordeaux takes less than one hour.
1. Saint-Emilion is an easy day trip from Bordeaux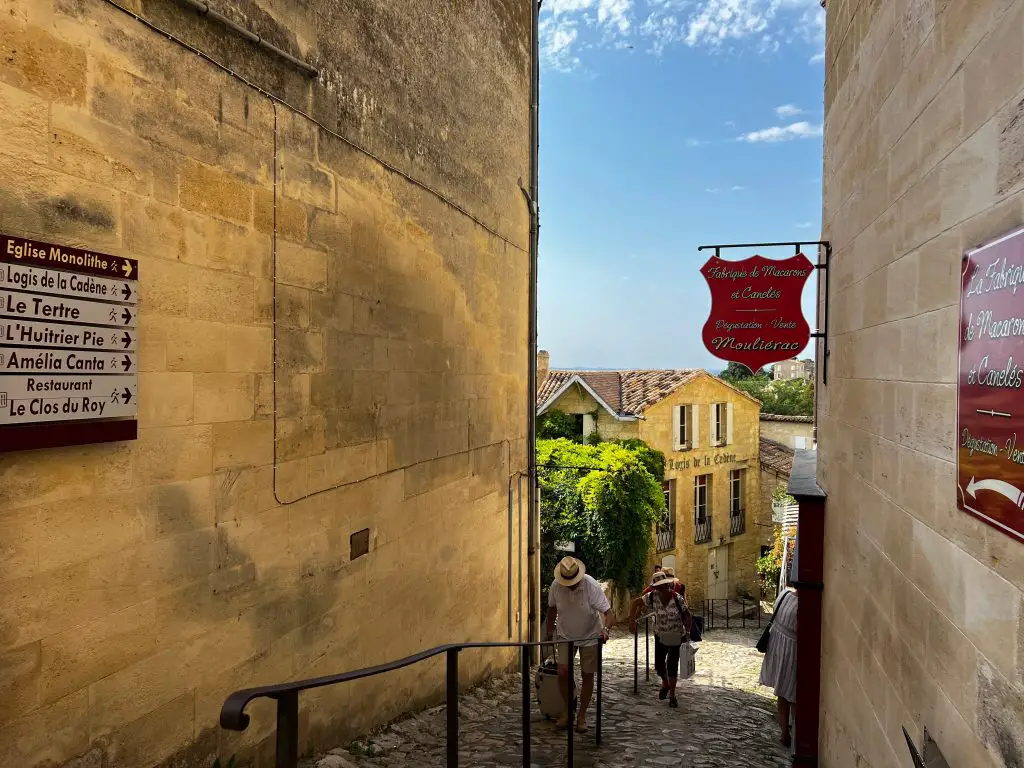 It takes approximately 50 minutes to an hour to get to Saint-Emilion from Bordeaux by car.  So, if you made it to Bordeaux, why not spend an afternoon in the famous wine town?
Read about other ways to get to Saint-Emilion in my article Where is Saint-Emilion and how to get there.  
If you have limited time you can visit Saint-Emilion from Bordeaux in half a day.  However, if you plan to visit two-tree wineries in the area you may need to budget 6 to 9 hours for your day trip.
Many wine tours departing from Bordeaux will include a stop in Saint-Emilion.
2. Saint-Emilion's history and architecture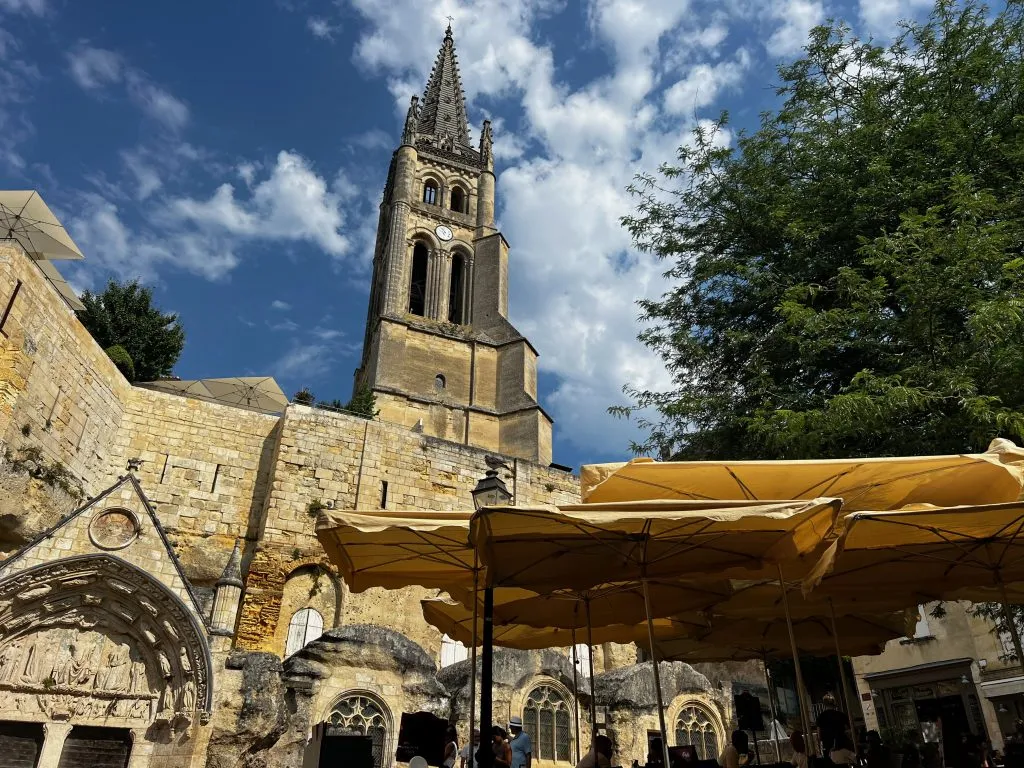 Saint Emilion is a charming village with historic buildings and churches dating as far back as the 12th century.   As the village was home to five religious orders – the Dominicans, the Benedictines, the Augustinians, the Franciscans, and the Ursuline sisters, a number of religious monuments can be found in Saint-Emilion including the Monolithic church carved out in limestone rock.
The city is listed as a UNESCO World Heritage site since 1999.  
Read about things to do in Saint-Emilion in my Saint-Emilion guide.
3. Saint-Emilion wine country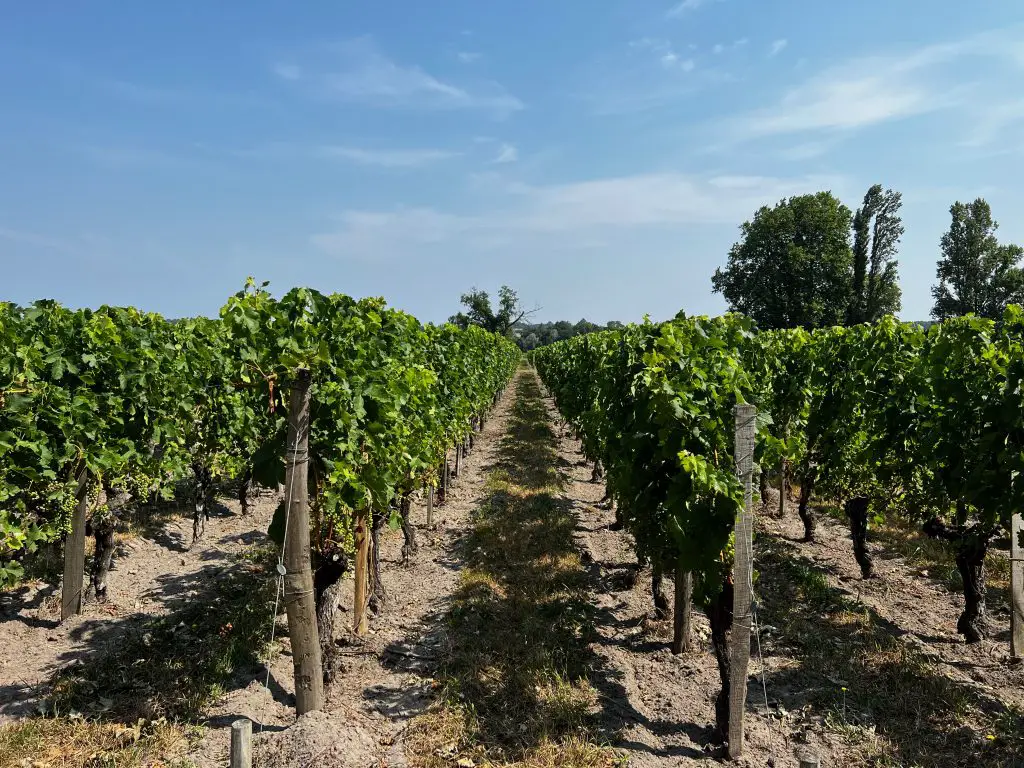 4. Saint-Emilion's gastronomic restaurants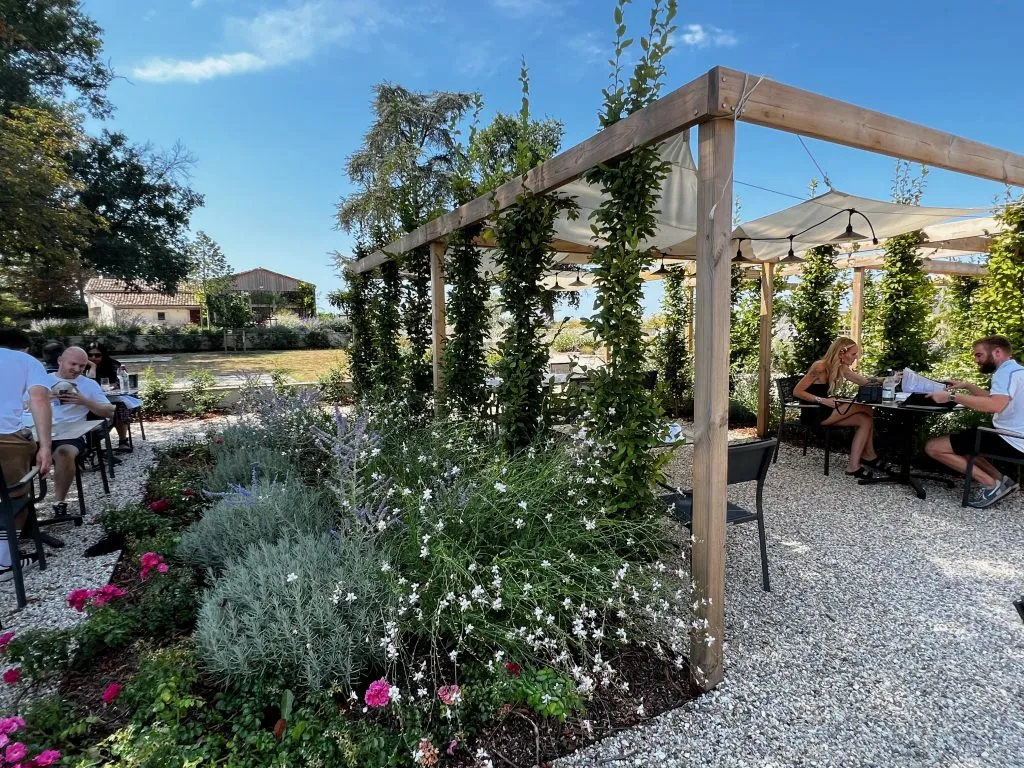 Saint-Emilion's gastronomic scene has a long tradition.  Local restaurants are focused on southwestern cuisine. Duck breast, foie gras, rack of lamb, salade landaise, and cassoulet (a white bean stew) can often be found on the menu.
There are three Michelin-star restaurants in the area of which two are in the town of Saint-Emilion, and the third, Les Belles Perdrix is located at Chateau Troplong Mondot.
Other chateaux host several excellent restaurants with breathtaking views.
Find my suggestions for restaurants in the Saint-Emilion area in the articles below and in my Saint-Emilion guide.
Should you stay in Saint-Emilion?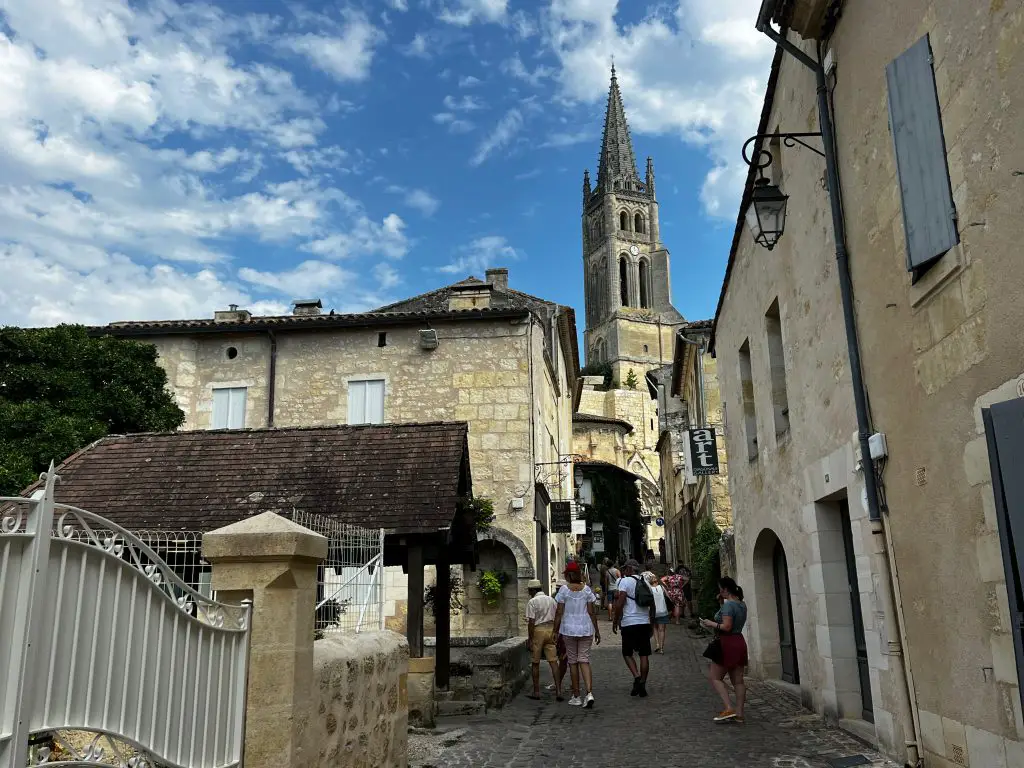 You can stay inside the town walls and enjoy the Medieval city walks, wine tastings, and local restaurants and bars.  At night, Saint-Emilion is a quiet town with limited traffic.  However, you may expect tourists flocks during the daytime.
Check out some of these options in the town of Saint-Emilion:
If you are looking to stay at a wine estate and wake up at a chateau, Saint-Emilion wine country offers plenty of options all within a 10-15 minutes drive from the town:
You may need to have a car if a wine country hotel is your preference.
Should you choose Saint-Emilion or the Medoc?
My Saint-Emilion gallery and a 4K walk
Recommened Saint-Emilion wine tours