Can you eat a winery in Bordeaux?
Several Bordeaux wine estates have excellent restaurants. 
Usually, wineries partner with great French chefs to bring you the best of local cuisine paired with famous Bordeaux wines and the most exquisite views of Bordeaux vineyards.
Some Bordeaux wineries also offer lunch picnics.  
Bordeaux winery restaurants serve lunch from noon to 2 pm.  When planning lunch in Saint-Emilion, allow for at least two hours to enjoy a traditional 3-course French lunch and a glass of Bordeaux.  
Tip:
I like to use Google or the Fork to book restaurants in France.  It is quick and straightforward.  Plus, it is very handy if your French is not great.  You can see availability and opening hours.   Keep in mind that many French restaurants are closed on Sundays and Mondays.  In Bordeaux wine country, most restaurants would close for the month of January.  Get 10 euros off with discount code 7D45E607 when booking through the Fork app.
Are Bordeaux vineyard restaurants open all year around?
Bordeaux vineyard restaurants may be closed in winter months between Christmas and early March.  It is not uncommon for them to close during the month of January.  
Also, it is worth noting that Bordeaux wine country restaurants are closed on certain days of the week – for example, on Sundays and Mondays and often on Tuesdays and Wednesdays.
Which Bordeaux wineries have restaurants?
Here is a list of vineyard restaurants I recommend near Saint-Emilion, the most famous wine region of Bordeaux on the Right Bank.
1. Les Belles Perdrix at Chateau Troplong Mondot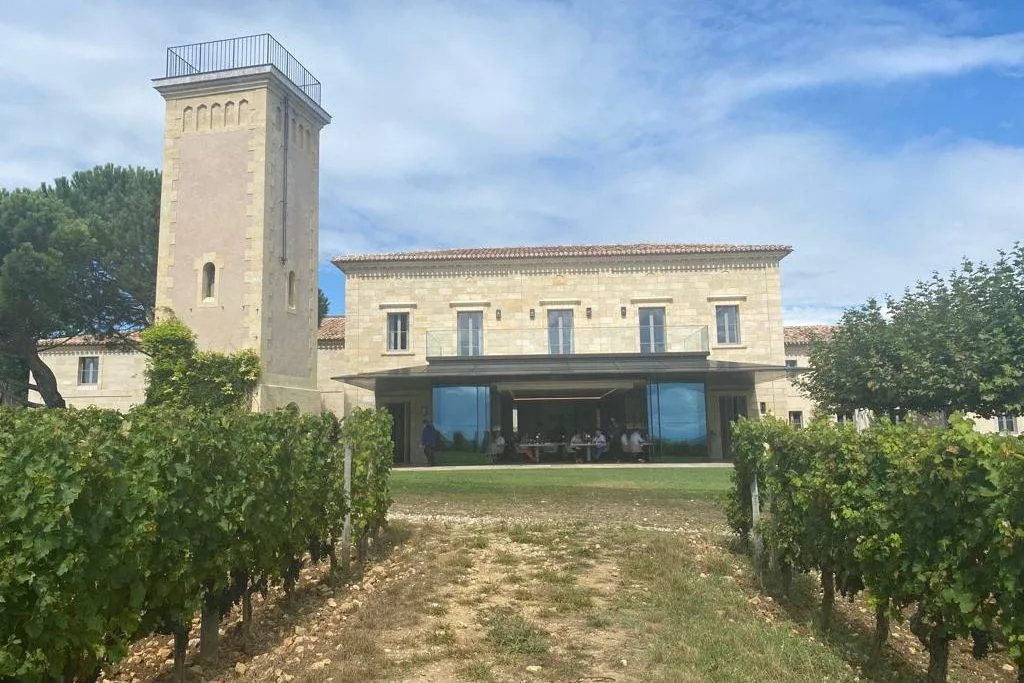 Les Belles Perdrix is on the beautiful grounds of a Saint Emilion grand cru classe winery, Chateau Troplong Mondot.  It is one of the restaurants that my Bordeaux wine tours clients like the most.
Les Belles Perdrix was awarded a Michelin star in March of 2022.
The gourmet restaurant offers to experience the modern style cuisine of the Michelin-starred chef, David Charrier with unforgettable views of Saint-Emilion vineyards.
The restaurant sources a lot of produce from its organic permaculture vegetable garden on the property. 
Les Belles Perdrix offers lunch and dinner menus between Tuesday and Saturday.  I recommend booking a table well in advance.  The first lunch reservation is at 12:15 pm.   
The restaurant is approximately 10 minutes away from the town of Saint-Emilion.  There is parking onsite.  Do not miss a guided visit and tasting at the gorgeous Chateau Troplong Mondot.
Chateau Troplong Mondot , Saint-Émilion, 33330, Nouvelle-Aquitaine, France
2. La Terrace Rouge at Chateau La Dominique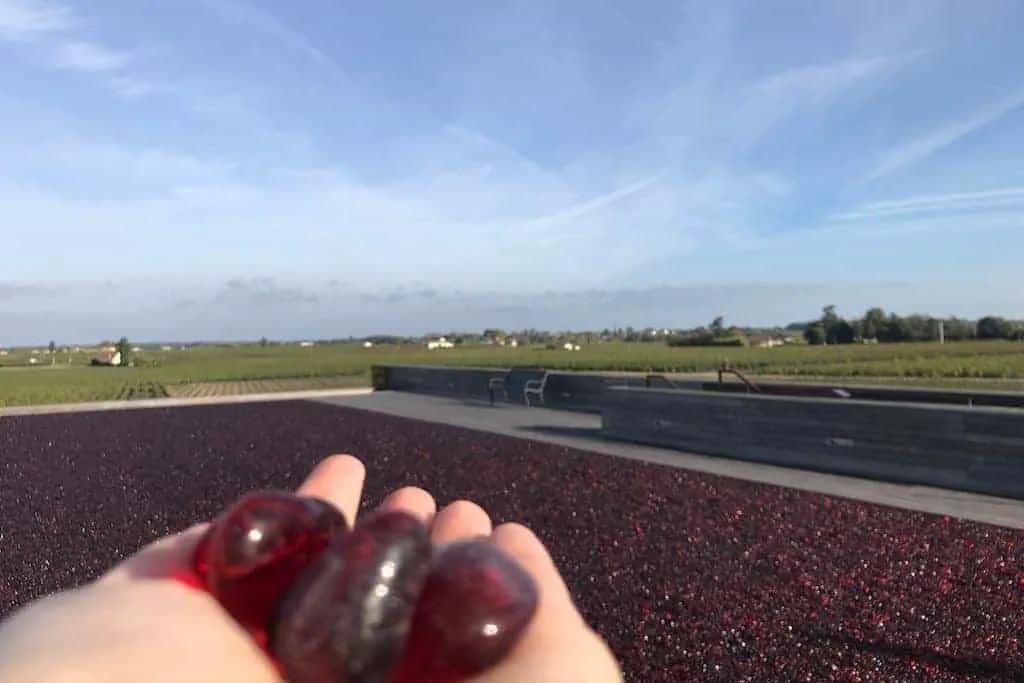 La Terrace Rouge is at Chateau La Dominique, Saint Emilion Grand Cru Classe, transformed from a small family winery to a state-of-the-art facility redesigned by Jean Nouvel.
From La Terrace Rouge you can see famous wineries of Pomerol and Chateau Cheval Blanc, St. Emilion Premier Grand Cru Classe.
The restaurant was created by Nicolas Lascombes, a well-known Bordeaux restaurateur. The menu highlights the traditional gastronomy of Southwest France.
During the warm months, La Terrace Rouge opens its terrace, the most instagrammable place in St. Emilion.  Have a glass of Chateau La Dominique or one of the other 250 wines on the wine list with your lunch or dinner.
The service can be somewhat slow during busy times, so I would budget additional time and enjoy a relaxed afternoon.  
La Terrace Rouge is closed during the month of January.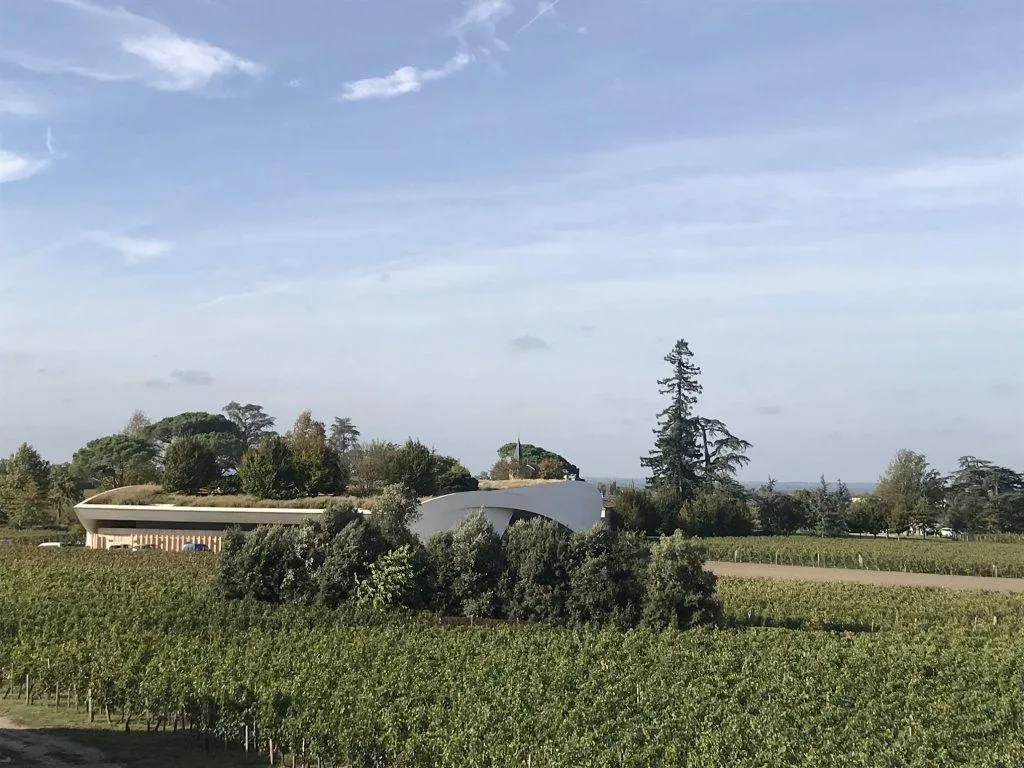 3. L'Atelier de Candale at Chateau de Candale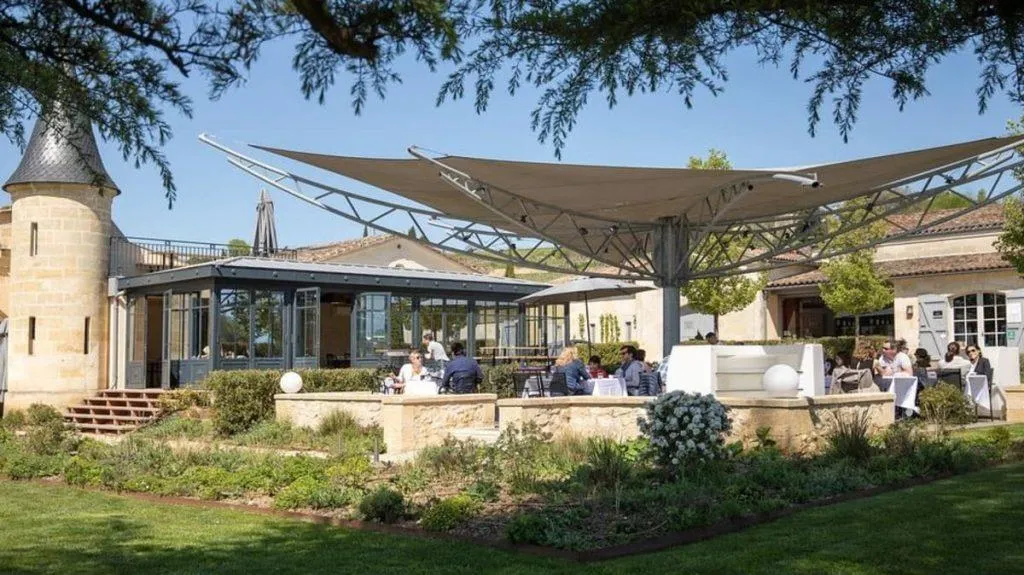 L'Atelier de Candale is in the most idyllic location. Set in the vineyards of St. Emilion, this restaurant serves modern-style cuisine.
Open every day from May to September except dinners on Mondays and Sundays.
There is nothing better than a chilled glass of Bordeaux rose or white on the terrace of L'Atelier de Candale on a warm summer day.  
From October to April, L'Atelier de Candale is open from Tuesday to Saturday.  It is my go-to place during the winter months.
1 Lieu Dit Grandes Plantes Saint-Emilion , Saint-Laurent-des-Combes, 33330, Nouvelle-Aquitaine, France
4. Le Jardin at Chateau Petit Faurie de Soutard
A new restaurant opened at Château Petit Faurie de Soutard in 2021 and have already received rave reviews.
Le Jardin restaurant is open from Tuesday to Saturday, noon and evening.
Sorry, there were no items that matched your criteria.
5. Restaurant du Grand Barrail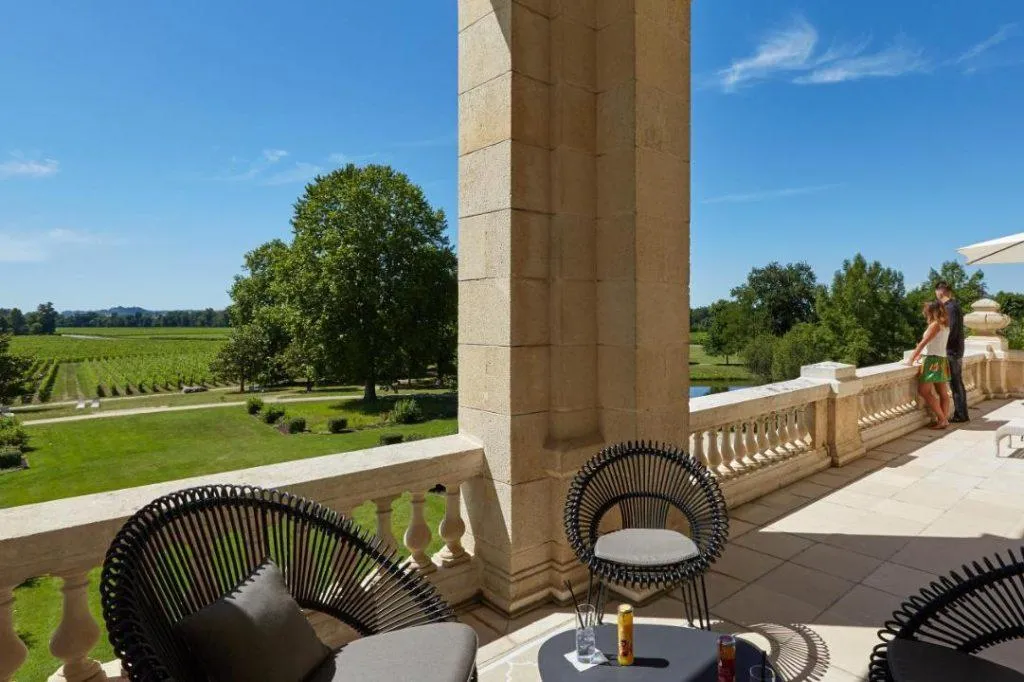 The Château Grand Barrail is a 5-star hotel a couple of kilometers from the town of St. Emilion.  The hotel has an elegant restaurant serving southwestern France cuisine and fine wines.
When the weather is good, you can have lunch or dinner on the terrace with a view of the park and the vineyards. 
Route de Libourne , Saint-Émilion, 33300, Nouvelle-Aquitaine, France