Is a Day Trip to Douro Valley Worth It?
Yes, a day trip to the Douro Valley is definitely worth it.  Breathtaking landscapes, rich winemaking heritage, charming villages on hills and wonderful people will make this day unforgettable.
Here are more thoughts on the subject and why it is worth to visit the Douro Valley even if you only have a day.
One-day Douro Valley Itinerary from Porto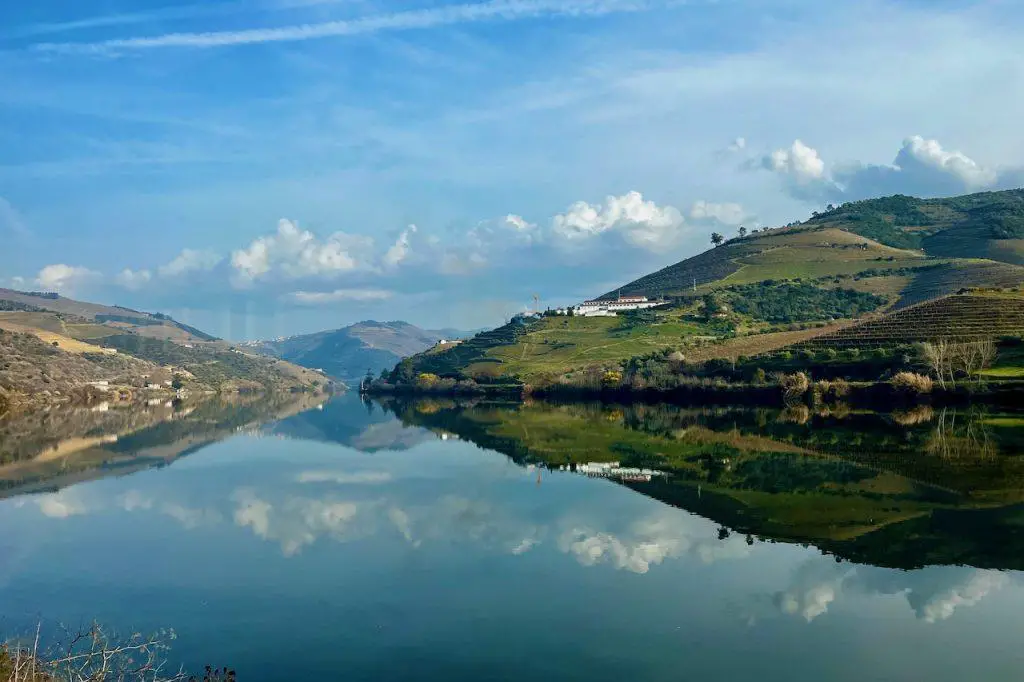 If you're arriving in Porto and planning to take a train to the Douro Valley for a one-day adventure, here's a sample itinerary to help you make the most of your trip.  
I highly recommend making advance reservations for winery visits, restaurants and tours in Pinhão.
9:20 AM: Depart from Porto São Bento (in Central Porto) or Porto Campanhã train station and board the train to Pinhão on the Pocihno line. Sit back, relax, and enjoy the scenic train journey as you pass through the stunning landscapes of the Douro Valley.
The train schedules can be found here.  I do recommend to take the morning train to make the most of your day.  Board on either at 7:15 am or 9:20 am, as there are only 5 daily departures from Porto to Pocihno.  Plus, the 9:20 am train is the fastest, taking only 2 hour and 17 minutes.
The 9:20 am outbound train stops at Campanha train station at 9:25 am.
Find more information in my post Douro Valley from Porto by Train.
11:37 AM: Arrive in Pinhão, a charming town nestled in the heart of the vineyards. Take a moment to soak in the picturesque surroundings and get ready for a day of exploration. 
Admire the azulejo tiles of train station building or stroll along the riverside.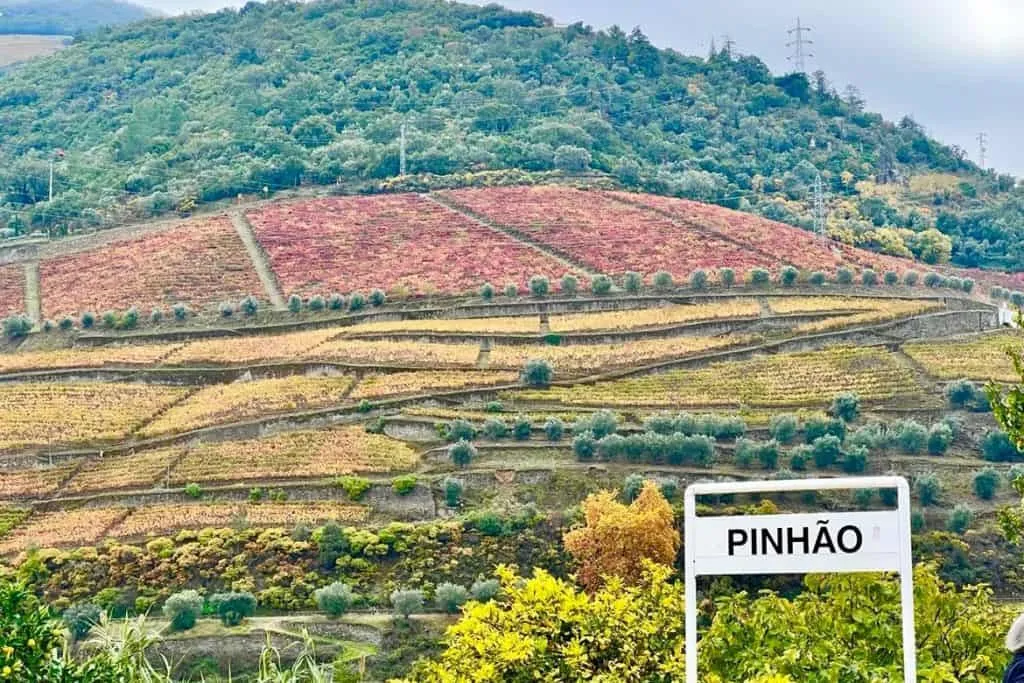 12:30 PM:  Have lunch at Velodouro restaurant near the docs, or at my favourite Cozinha da Clara at Quinta de la Rosa with a view of the river (reservations highly recommended and it takes 20 mins on foot from Pinhão along the river to get there).
High-end lunch options in Pinhão include:  Bomfim 1896 by Pedro Lemos and Casa dos Ecos (reservations required).
Try regional specialties like bacalhau à bras (codfish dish), alheira (traditional sausage), or roasted meats paired with local wines.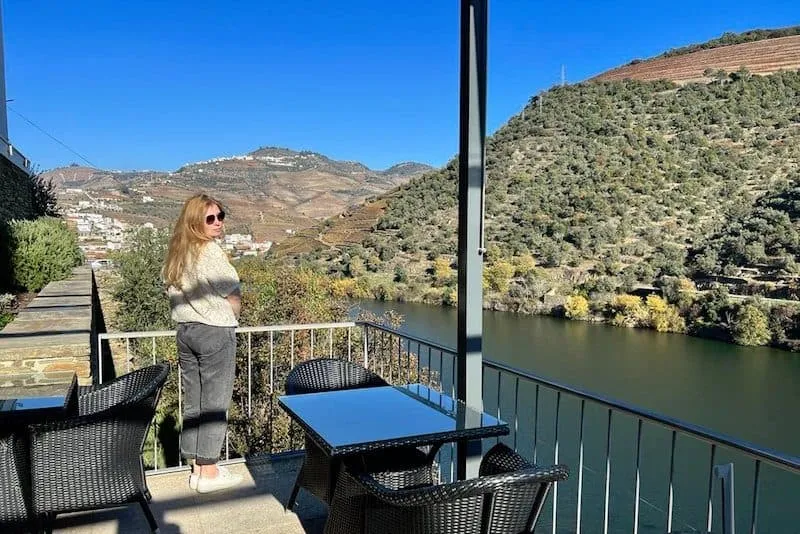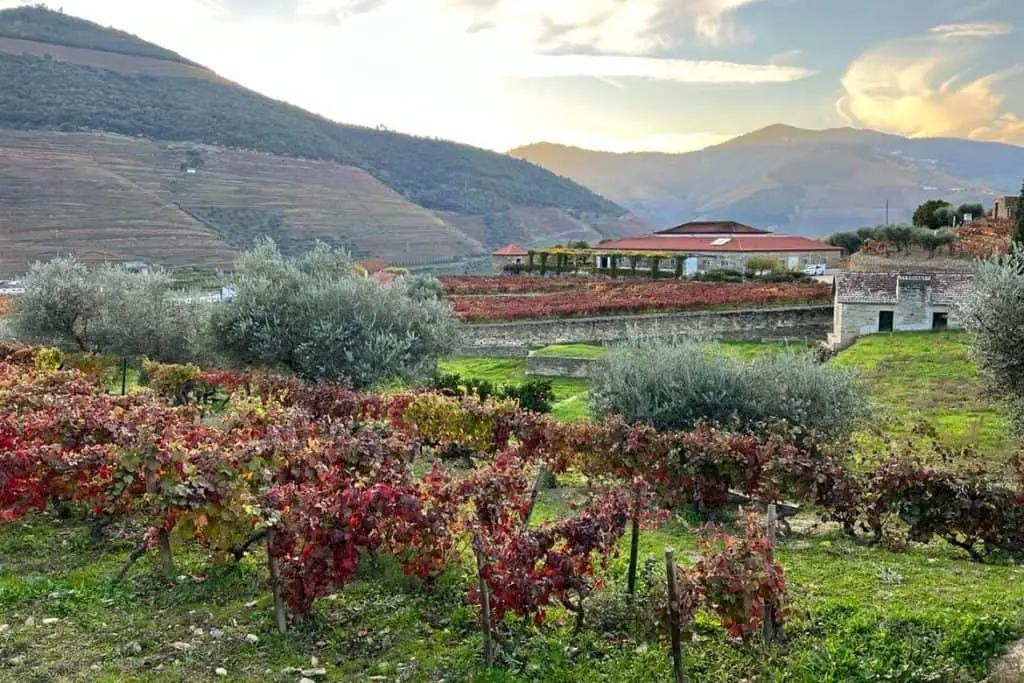 4 PM: Depending on the time you have got I have a few suggestions:
– Visit another winery if you have time.  
– Take a relaxing boat cruise along the Douro River from Pinhão. Enjoy the tranquil waters and marvel at the terraced vineyards that line the hillsides.  There are 1-hour boat tours and 2-hour tours.  Probably, a 1-hour cruise will fit the short itinerary.
It is better to pre-book the boat tickets. If you have not done so, try to approach a kiosk on the riverbank to buy your boat tour tickets.
I made a little video on my boat tour in Pinhão
– Drop-in to the Quinta do Noval tasting room near the docks and enjoy a tasting of Port wine and dry wines accompanied by cheese.  Quinta do Noval is famous for producing fantastic premium ports.   Highly recommended!
Open every day from the Easter to October from 10:30 am to 1 pm and from 2 pm to 7:30 pm.  Closed on Sundays and Mondays between November and the Easter.
+351 259 104 194
If you find yourself with an extra half an hour before catching your train, I highly recommend stopping by the bar of the Vintage House Douro Hotel. It's an fantastic opportunity to explore their impressive collection of port wines. The cozy ambiance of the bar makes it particularly appealing during the winter months. You can take your time, savor the different port wine offerings, and soak in the charming atmosphere of the hotel.
For those who still have some energy left, I highly recommend taking a leisurely walk through the vineyards from Quinta do Bomfim to Quinta do Roeda. As you stroll along the vineyards, you'll witness the meticulous rows of grapevines growing on schist soils and feel a sense of tranquility in the peaceful countryside. It's a wonderful opportunity to connect with nature, take stunning photographs, and appreciate the sheer magnificence of the region.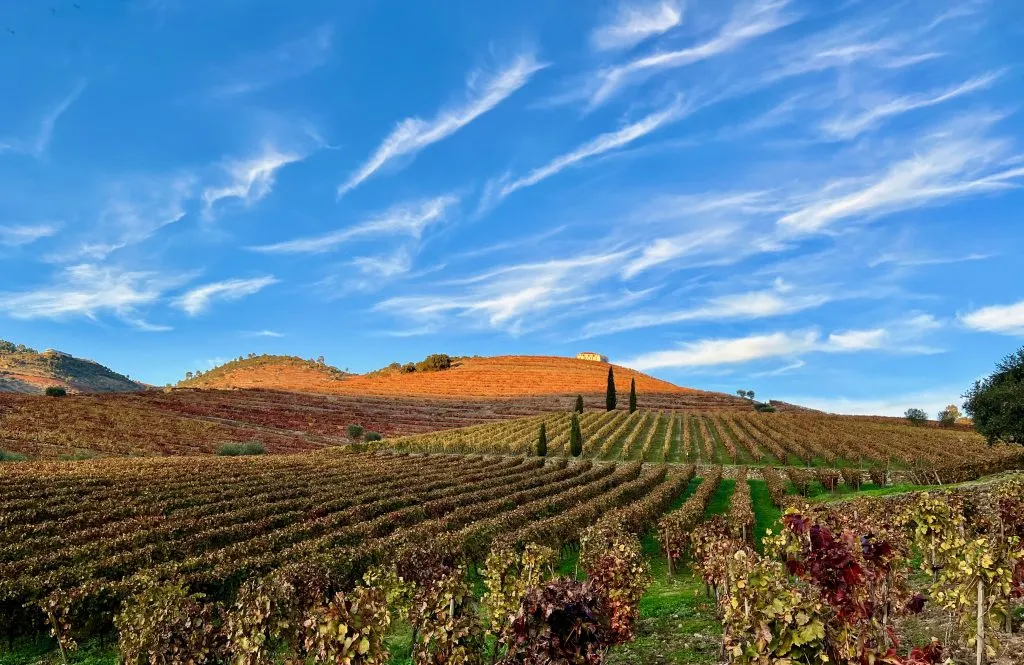 6:14 PM: Catch the return train from Pinhão to Porto. 
8:30 PM: Arrive back in Porto.
This itinerary provides a glimpse of the Douro Valley's beauty and allows you to immerse yourself in its wine culture and scenic landscapes, all within a day trip from Porto. Be sure to check the train schedules in advance and plan your visits to wineries accordingly.
In case you haven't made reservations, an organized wine tour is a good solution.  
Tours depart from Porto, as well as from Regua and Pinhão.