Precious truffles can be found in Italy, southern France, northern Spain, states of Oregon and Washington, and China.
The underground fungi from Italy are some of the most expensive foods in the world.
The Italian white truffles are particularly aromatic and therefore the most precious. For top-quality white truffles, prices reach more than $3,200 per pound. A record two-pound 13 ounces Italian white truffle was once sold for $330,000.
The prices of the black truffle are lower than the white truffles, as they can be cultivated, while the white variety is extremely fickle about growing conditions. White truffles need a specific combination of trees, soils, and moisture levels to strive, which only certain places in Italy can provide.
When planning a trip to Italy, consider joining a truffle hunting tour with a local trifolao (an expert truffle hunter) and their beautiful dogs.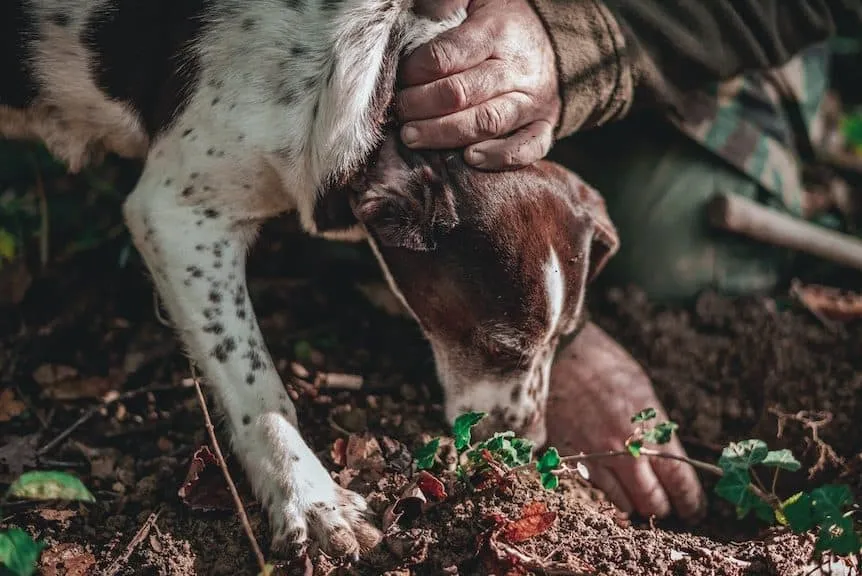 1. Which Italian Regions are Rich of Truffles?
Although truffles are found across all Italian regions, the following are known for good-quality truffles called tartufi in Italian.
1. Piedmont
2. Tuscany
3. Umbria 

4. Lombardy
5. Liguria
6. Veneto
7. Trentino Alto Adige
8. Fruili Venezia Giulia
9. Marche
2. What Kind of Truffles Can Be Found in Italy?
The are several varieties of truffles in Italy.  Each variety has its own typical aroma and is used for different culinary purposes. 
Black truffles are well-known in the world. In Italy, the tuber melanosporum black truffles are found in Piedmont, Veneto and the Central Apennines. The most famous black truffles are found in Norcia and Spoleto in Umbria.
Bianchetto truffles, or tuber borchii, also called tartufo marzuolo, the "March" or spring white truffle are grown across Italy – in Emilia Romagna, Tuscany, Umbria, Marche, Lazio, Campania, and Molise.
White truffles tuber magnum pico are the most sought after for their aromatic characteristics, stronger pungency and taste. The most famous is the white truffle of Alba from Piedmont.  White truffles can also be found in Emilia Romagna, Tuscany, Umbria, Marche, Lazio, Abruzzo, and Molise.
Other famous varieties are scorzone truffle, uncinatum truffle, brumale truffle, black muscat truffle, and the smooth black truffle.  
3. What is the Best Season for Truffle Hunting in Italy?
Truffles can be found in Italy all year around.  If you are hunting for a specific variety, consider these maturing seasons:
During the truffle seasons, Italians celebrate multiple truffle festivals.  For example, the festival celebrating the white truffles of Piedmont, Alba International Truffle Festival takes place in October and November.
The largest truffle festival in Tuscany is held at San Miniato, between Pisa and Florence, during the last three weekends of November.
The festival in San Giovanni d'Asso, south-east of Siena, is held during the second and third weekends of November.
4. How to Go Truffle Hunting in Italy?
To arrange truffle hunting experience in Italy set up a day with a trifolao and join them with their trained dog for a few hours in the woods.  
They will show you how to find truffles and give you an advice or even a masterclass of cooking with truffles.  Each trifolao has his own secret location or reserve, where they can "hunt".  
You will be taken to the woods where you will see the hunt in action. A dog would sniff a truffle and start digging attracting the attention of trifolao, who will use a small hoe to open a hole and pull out a fragrant fresh truffle.
You may be asked to go truffle hunting either the early morning or in the evening when the truffle scent is stronger and it is easier for dogs to find them.
Most of the time, you cannot take the truffles found during the tour – the truffle hunter will keep them, however, I found some tours that include a cooking class of Italian truffle dishes after the hunting experience where you will taste truffles gathered on the hunt.  
Some companies can offer you to buy truffles at a special discounted price. 
Other tours offer tasting of truffle oil, truffle paste and truffle-based products, and propose a wine tasting or a dinner after the hunt. 
See some suggestions of truffle hunting tours by region below.
5. What to Wear for Truffle Hunting?
You will be hiking for a few hours with possibly some steep climbs. Wear trekking or other comfortable closed-toe shoes (running shoes are ok), and comfortable clothes (long pants) and a waterproof jacket in rainy weather.
6. What Kind of Dogs are Used for Truffle Hunting?
The most popular dog breeds trained for sniffing truffles are:
The Lagotto Romagnolo, an Italian "truffle dog" (on the picture). 
Springer spaniel
Beagle
Labrador
Poodle
Hounds
According to the trifolao it is not difficult to train dogs to find truffles. In fact, many other breeds can be great hunters.   
Some dogs are specially trained in the actual truffle-dog university founded in Piedmont in 1880.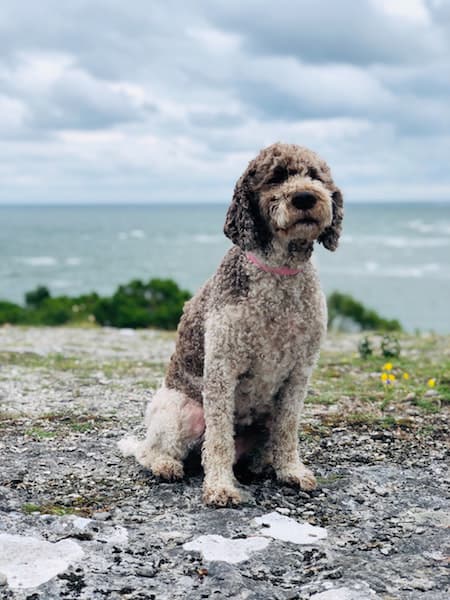 7. Truffle Hunting Tours in Tuscany
The tartufi can be found among the roots of poplar, willow, and oak trees in Tuscany woods. The most successful areas of Tuscany for truffle hunting are near Siena (Crete Senesi), Florence (Mugello), and Pisa (San Miniato).  
In Tuscany, you can hunt for black and white truffles.  For the most prized white truffles come in October. 
Tuscany truffle hunting tours typically start from Florence, San-Gimignano, Arezzo and other towns. 
8. Truffle Hunting Tours in Piedmont
Best truffle hunting in Piedmont is in Langhe, Roero, and Monferrato areas.
The oak forests in the Langhe area of Piedmont are believed to be an excellent place for white truffles. Oak trees give white truffles a more intense flavor than other types of trees. 
The season for white truffles in Piedmont is from September to January, while black truffles are found from May to February. 
9. Truffle Hunting in Emilia-Romagna
The hills of the Emilian Apennines in the province of Bologna is an area rich in truffle, specifically the countryside around the towns of Monteviglio, Sasso Marconi, Savigno, Castello di Serravalle.
10. Truffle Hunting in Umbria
The white truffle area in Umbria are the woods near the Tevere Valley, Eugubino Gualdese, and Orvieto.  To pick black truffles focus on areas of Nera, Corno and Sordo rivers and Trevi and Subasio mountains.