Chianti is an area in central Tuscany, Italy, between the cities of Pisa, Florence, and Siena.  
Chianti refers to a region rather than one town.  The borders are not clearly defined as it is not an official administrative division or a specific geographic location. 
The territory extends over the provinces of Florence and Siena and covers the area to the east toward the Valdarno and to the west to the Val d'Elsa. 
Chianti as a wine region was first defined in the 18th century and later extended to include areas all around Florence and even toward the town of Arezzo to the east.
With the growth of prestige of Chianti wine region in the 20th century, several towns in the area have included "in Chianti" into their legal names with the purpose to associate themselves with the well-known historic name:
Greve in Chianti and its hamlets: Panzano in Chianti, San Polo in Chianti
Radda in Chianti
Gaiole in Chianti
Castellina in Chianti
Today, Chianti is a rural agricultural region mostly known for its wine, olive oil, cheese, meats, breathtaking landscapes with rolling hills, cypress trees, and historic stone castles. 
The charm of Chianti attracts millions of tourists to the region each year.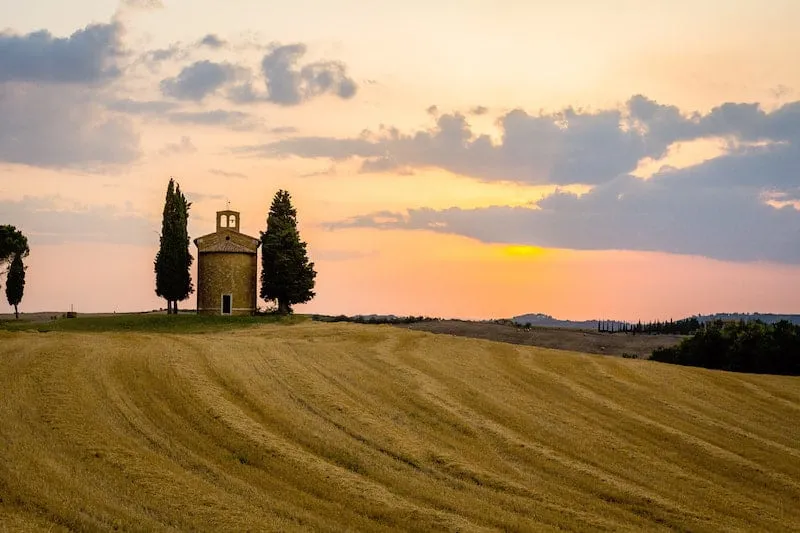 Chianti Wine - Red and White, Dry and Sweet
Chianti was originally known for white wines. The earliest documentation of a "Chianti wine" dates back to the 13th century.
Today, Chianti stands for dry red wine from at least 80% of Sangiovese grapes.
The red wines are produced in the protected appellations of Chianti DOCG (Denomination of Controlled and Guaranteed Origin), and the more prestigious Chianti Classico DOCG and Chianti Classico Riserva DOCG. 
The bottles of the latter two are marked with a little black rooster on the label, which is a sign of authenticity. In the Chianti Classico area, the vines grow at higher elevations and produce wines with greater acidity and herbal aromas.  
There are white wines produced in the Chianti region but these are not called Chianti. The white Galestro, Vernaccia Riserva and Vernaccia di San Gimignano, as well as the  sweet dessert wine, Vin Santo, are very popular among locals.

See a detailed map of Chianti wine regions here.
In recent decades, Chianti Classico winemakers made great strides towards high quality, putting these wines at the top of the critics' rankings worldwide.  
If you are interested to know which Chianti wines are at the top of the list, check out my article Top 10 Chianti Wines According to the Italians.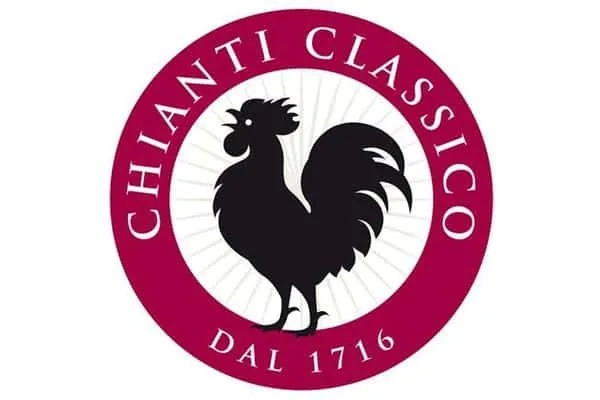 Historically, starting from the Middle Ages, Chianti practiced agricoltura promiscua (mixed cultivation): rows of vines and olive trees were grown at fixed intervals with wheat grown in between. 
In the 20th century, the plantings were separated.  However, most of the wineries in the area are still producing olive oil.  Along the winding Chianti roads, you will see beautifully set vineyards surrounded by rows or tidy groves of olive trees.  
The top-quality olive oil is labeled  DOP Chianti Classico Extra Virgin which is a product with protected designation of origin. 
Tuscan olive oil is produced mainly from the local olive varieties Moraiolo and Frantoio. It is characterized by its fruity fragrance and its golden yellow color with a touch of emerald-green. The oil is spicy at the same time, with aromas of freshly cut grass, artichokes, and almonds.
The olive harvest is anywhere from mid-October to mid-December, with the majority of olives being picked in November. Harvest is done by hand, and olives are sent to be pressed immediately.  Look for the red and yellow DOP seal if you want to buy the highest quality olive oil from Chianti. 
Treat yourself to fettunta – a slice of grilled bread drizzled in olive oil. It is delicious!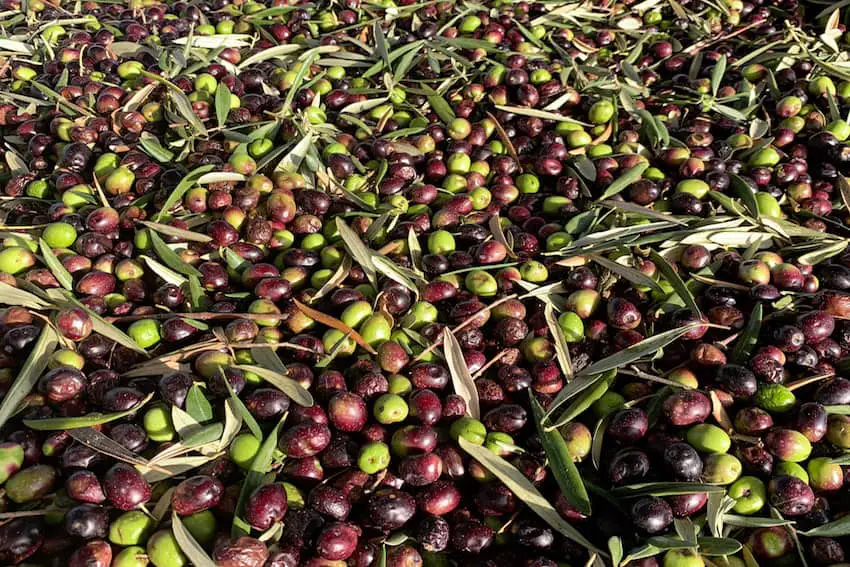 Chianti Cheese - Pecorino Toscano
Tuscany-made cheese is called pecorino. The name comes from the animal name "pecora" which stands for sheep. 
Pecorino Toscano can be made fresh and soft, but more often it is hard and used for grating. To achieve that consistency, the cheese should be aged for at least 4 months.
Well-matured Pecorino Toscano is used as an alternative to Parmesan with a wide range of dishes, especially in pastas and soups.
Pecorino cheese is a product with protected designation of origin, similar to wine and olive oil.  Since 1996, the production of Pecorino Toscano is regulated by a consortium that guarantees its origin, ingredients, and quality. 
You can find Pecorino Toscano in a variety of styles – covered with tomato, peppercorns, and aged in a cave, or hay.
The full process of making the Pecorino Toscano is described here.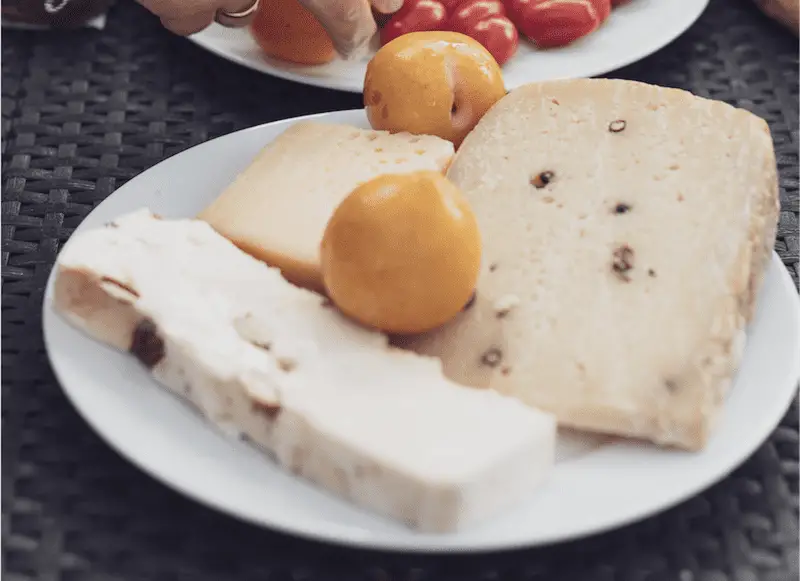 Meat is excellent in this part of Tuscany. The area is renowned for  "Chianina" –  a cattle breed and "Cinta senese" –  a pig breed.
The famous bistecca alla Fiorentina, large beefsteak is a major delicacy in Tuscany. It is passed lightly on the grill, and garnished with salt and pepper. The bistecca must be made with a Chianina IGP meat T-bone.
Moreover, the area is rich in wild boars and game. When in Chianti, do not miss to try "pappardelle" pasta with wild boar ragu.
Another famed meat product is Lardo di Colonnata  – cured pork lard which has been awarded the IGP quality certification. It is made in the town of Colonnata. 
The classic Lampredotto sandwich panino co i' lampredotto is made of cow stomach cooked in a broth and then served with salsa verde or spicy sauce.  The pannino is main street food delicacy here.
When in Chianti, make sure to taste Crostini Toscani is a bread  frusta with a spread of  the chopped chicken liver.
Castagnaccio - Gluten-free Chestnut Cake
Castagnaccio is an ancient Tuscan dessert.  In the Middle ages, the diet of the majority of the population in Chianti consisted of hard and unsalted bread. However, large quantities of chestnuts have also been grown.  
Castagnaccio recipe evolved, but it was originally made just with chestnut flour, water, extra virgin olive oil and some rosemary.  Chestnut flour is naturally sweet. Therefore, the cake contains no sugar, but is sweetened by raisins, and may contain pine nuts and walnuts.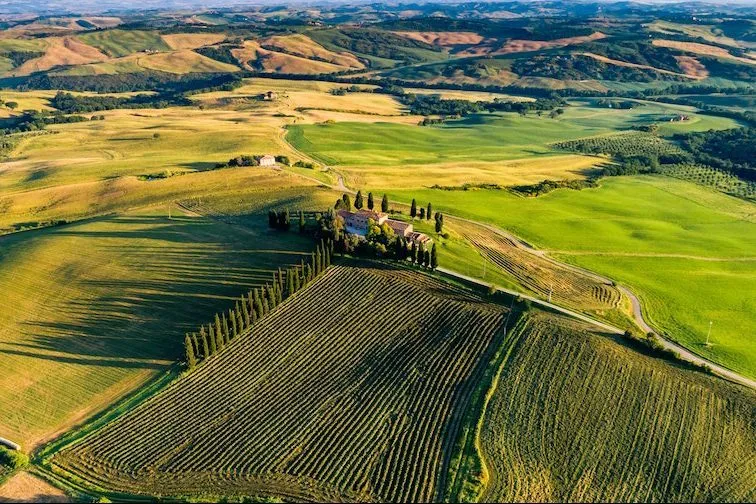 Almost every travel wall calendar will feature a Chianti landscape with rolling hills, winding roads, olive groves, and cypress trees.
The famous road SR222 from Florence to Chianti is known as the new Chiantigiana road, going south from Ponte a Ema, shows the most picturesque landscapes.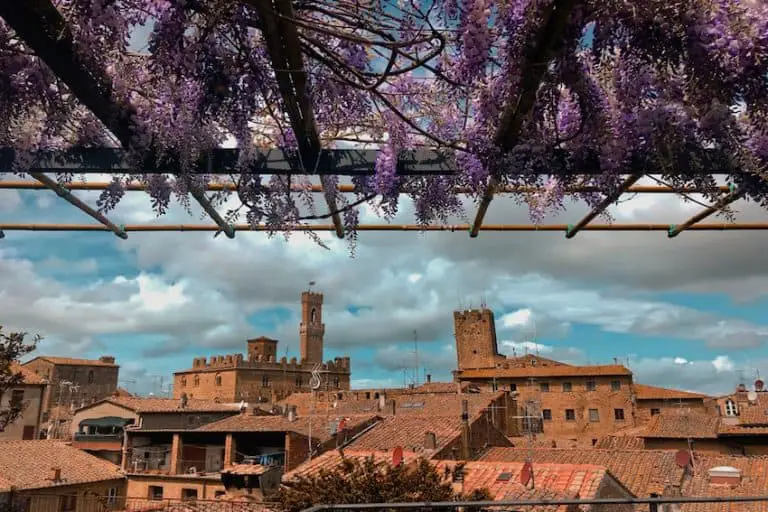 Chianti was in the middle of a rivalry between Florence and Siena and the principal scene of the resulting military confrontations which continued throughout the Middle Ages.
During the 13th-15th centuries, the onslaughts of armies of Florence and Siena, foreign soldiers, and mercenaries left Chianti destroyed.
Castles and fortresses that lie on top of many hills overlooking the countryside are the testimony to this tormented past.  Many of these castles date back to the 11th century and were in possession of noble families of Chianti for centuries. 
Today, most of the iconic Chianti castles are transformed into beautiful wineries and luxury hotels. 
The most notable castles of Chianti are:
Castello di Vicchiomaggio in Greve in Chianti
Castello di Verrazzano in Greve in Chianti
Castello di Meleto in Gaiole in Chianti 
Castello di Gabbiano in Mercatale Val di Pesa
Castello di Brolio in Gaiole in Chianti
Castello dei Conti Guidi in Poppi
If you are planning a tour to Chianti, check out my practical Tuscany Wine Tour guide – where to go, which wineries to visit, etc.
Subscribe to my blog updates below to get more wine and travel tips.