Yes, generally, the Douro Valley tends to be warmer than Porto. 
On average, Douro Valley temperatures are 11F (6C) higher than in Porto in the summer and slightly lower in the winter.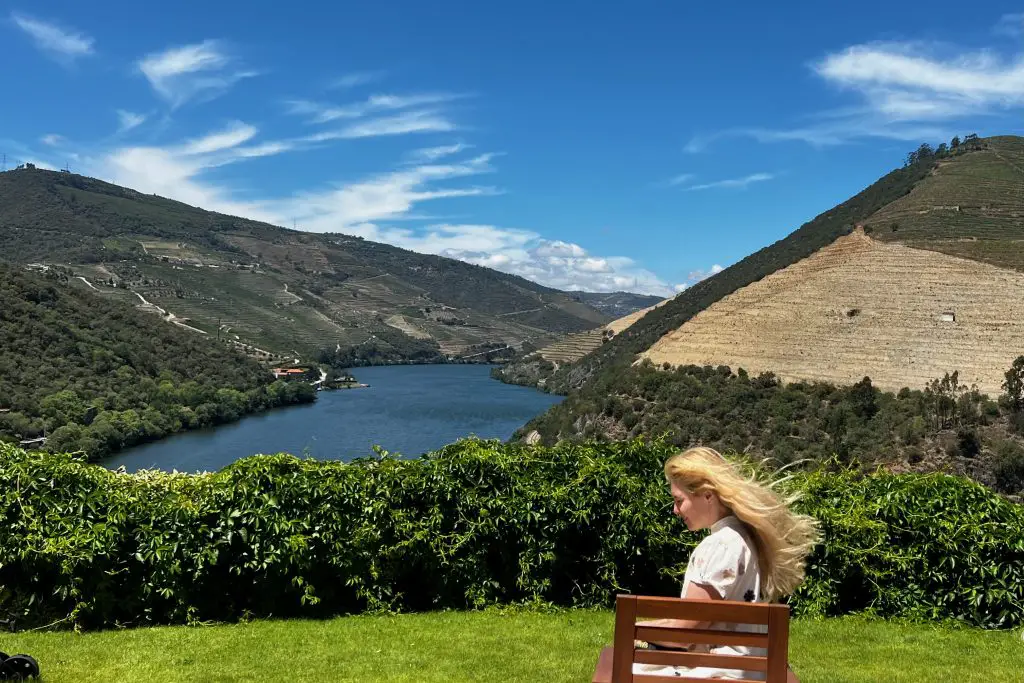 The Douro Valley is an inland region located east of Porto. The valley is sheltered by the Marão mountains (Serra do Marão), which creates a microclimate that is typically hotter and drier compared to the coastal climate of Porto in the summer and colder in the winter.
Annual rainfall in the Douro Valley is low at 761 mm and the further east, the drier the climate becomes. At the east of the valley, annual precipitation falls to around 300 mm.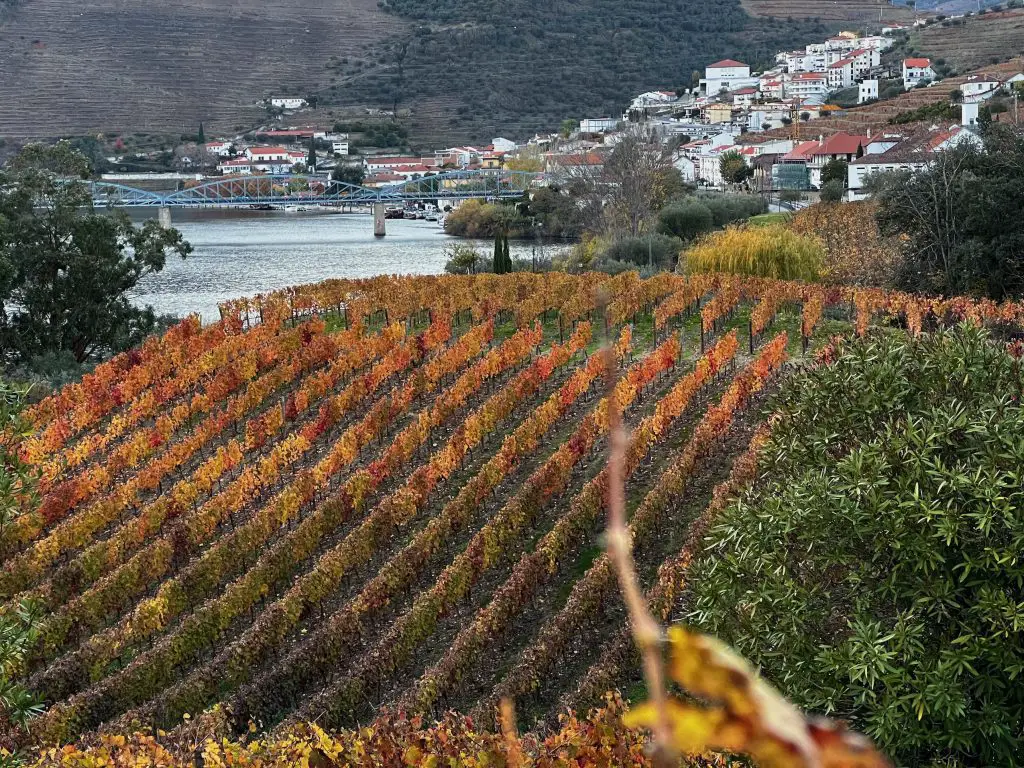 Average Temperatures in the Douro Valley


The Douro Valley locals often talk to me about into their long and cold winters with temperatures falling below zero at night and sizzling hot and dry summers with 110F (45C) temperatures.  You can often hear them say "9 months of winter and 3 months of hell" about the Douro Valley weather.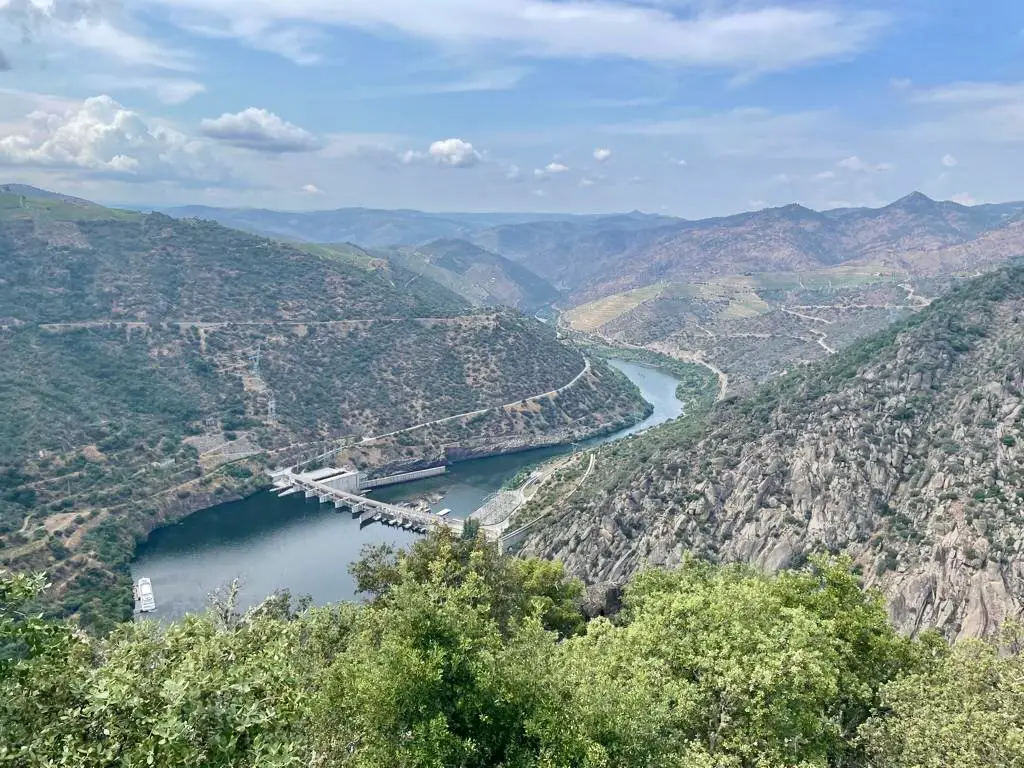 The climate is Douro is beneficial to growing olives, almonds, cherries and of course, grapes.
Winemakers highlight a 1.2°C rise in the average temperature over the past 35 years, which defines new strategies in preventing heat stress and achieving optimal ripeness.  It is common to turn toward more heat-resistant grape varieties and to carefully choose altitudes and aspect of slopes for optimal grape-growing.