Bordeaux sparkling wines made using the "traditional method" (similar to that of Champagne) are called Crémant de Bordeaux (the "creamy" of Bordeaux).
Crémant de Bordeaux is one of the eight French sparkling wine appellations.  Other French Crémants are made in Burgundy, Alsace, Loire, Savoie, Limoux, Jura, and Die.
The tradition of sparkling wines in Bordeaux goes back to the 19th century.  
Today, 6.4 million bottles of white and rose Crémant are produced each year. 80% of Bordeaux bubbles are drunk by the French.  Crémants are very affordable, with prices ranging between 7 and 10 euros for the bottle.
Join the Bordelais for a glass of bubbly Crémant at one of the city terraces or visit a Crémant producer near Bordeaux to learn all about making of Crémants.
I have found several places to taste Bordeaux Crémants for those of you who love bubbles.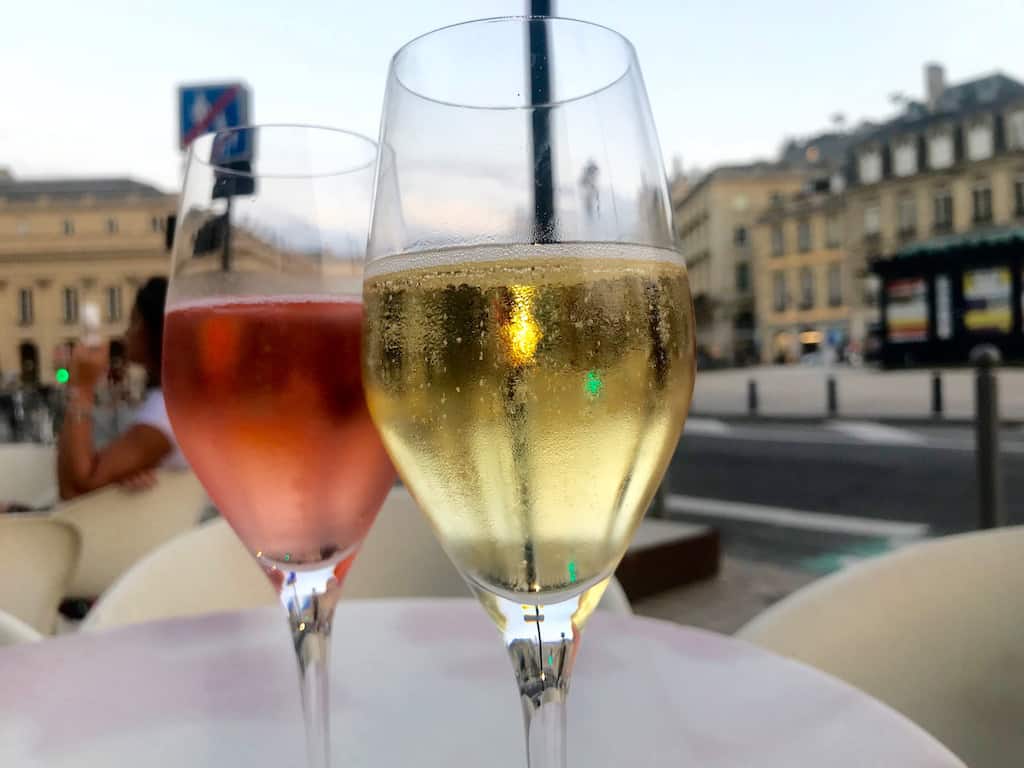 Where to Taste Bordeaux Cremants in Bordeaux?
Most restaurants and bars in Bordeaux will have at least one Crémant brand on their wine list.  
However, to be sure you will find a Crémant, check out these bars:
1. Le Bar a Vin, Bordeaux
The special place to taste cremants in Bordeaux is Le Bar a Vin. 
I recommend this place if you want to taste several wines from Bordeaux chateaux including the Crémants.  
Le Bar a Vin usually offers blanc and rose Crémants.  They rotate Crémant producers about  every two weeks.  A glass of Crémant is usually 2-4 euros.  
The good thing is that the bar is open from 11 am to 10 pm (closed on Sundays), so you can start your day on vacation with a glass of local bubbles.
In the afternoon, I recommend arriving before 6 pm to avoid a long wait, as the place is incredibly popular.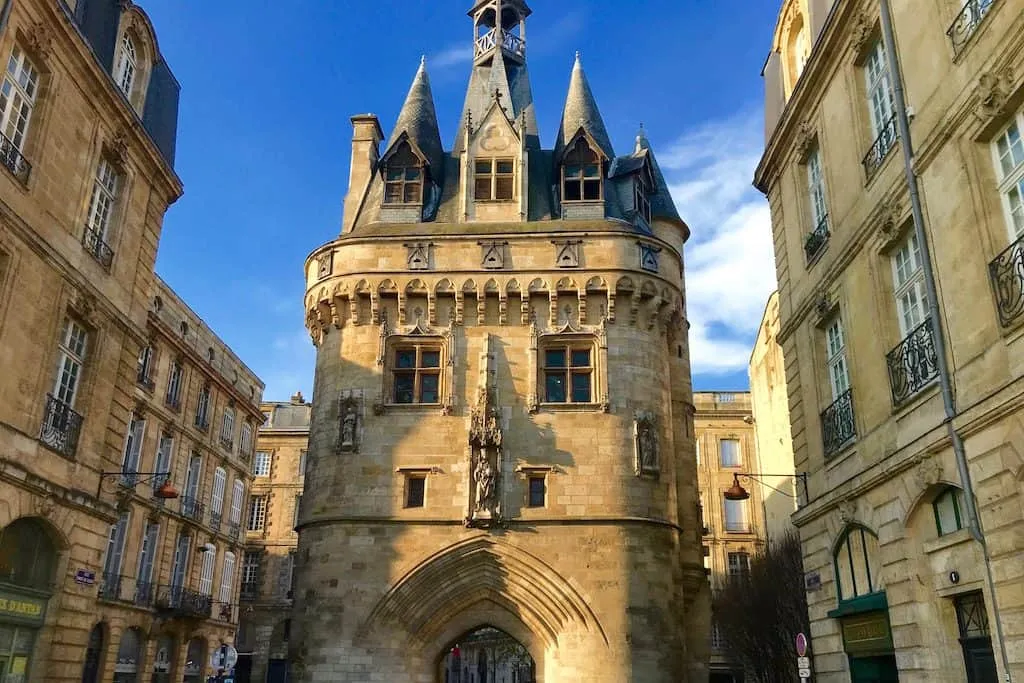 Tutiac Wine Bar serves a variety of wines from 15 Bordeaux appellations, including a semi-sweet Crémant de Bordeaux.
The bar is really good at pairing wines and appetizers.  Ask your sommelier for suggestions.
Where to Taste Bordeaux Cremants in Bordeaux Wine Country?
3. Les Cordelieres, Saint-Emilion
The Cordeliers belonging to the religious order – the Franciscans – have settled in Saint-Emilion ages ago. Underneath the 14th-century monastery, the Cordeliers Cloister, there are 3 kilometers of underground tunnels that were excavated for the stone used to build Saint-Emilion and some parts of Bordeaux.  With the constant temperatures of 12°C throughout the year they are perfect for ageing wine. 
Since 1892,  light scented sparkling wines have been produced here.
Come and visit cellars and underground tunnels, and to taste one of the best Crémants in Bordeaux. 
Another great option I definitely recommend is to buy a bottle of bubbly Crémant and a basket of goodies at the bar and enjoy a little picnic in the Cloister garden.
A standard picnic basket has a selection of cheeses, meats and/or vegetable spreads and a fresh French baguette. 
Open every day during the summer season.
2 bis rue de la Porte Brunet, 33330 Saint-Émilion
4. Chateau Ambe Tour Pourret, Saint-Emilion
This Saint-Emilion Grand Cru winery is less than a mile away from the walls of Saint-Emilion.  It is possible to get there from the village by walking.
Have a picnic with a glass of wine, lunch, or dinner at the chateau.  You can also see the vat room and the cellars. 
The family produces red wines at several properties around Saint-Emilion and the sparkling Cremant de Bordeaux Celene in the neighbouring region of Entre-Deux-Mers.
D243, Secteur Pourret, 33330 Saint-Émilion
The chateau uses organic methods and supports biodiversity.  I love poppies in their vineyards.
5. Les Caves de La Tour du Roy, Saint-Emilion
Under the King's Keep in the village of Saint-Emilion, you'll find the oldest house of of Crémants de Bordeaux founded in 1886.  Saint-Emilion has myriads of tunnels underneath it.  At one of these vast cellars (les caves), thousands of bottles of sparkling wines are waiting. 
This winery offers tours and tastings in French.  
1 passage de la Tour du Roy, 33330 Saint-Emilion
Château de Bonhoste in Saint-Jean de Blaignac, about 10 kilometers from Saint-Emilion produces Bordeaux red, white and sparkling wines. You can taste 7 of their different wines in a generous tasting experience.
The white Crémant B de Bonhoste is a blend of the aromatic Sémillon and Ugni Blanc, which brings freshness to this wine.
The rose version is made of Cabernet Franc and Merlot. It is fresh and fruity with excellent length.
Vignobles Fournier, 33420 Saint Jean de Blaignac